Our website is supported by our users and contains affiliate links. We get paid when you purchase or sign up for anything through those links. Read the full disclaimer for more information.
Last Updated on October 27, 2020 by Yovana
One of the simplest ways to lower your household bills is by using green eco friendly products. Not only does going green help you lower your utilities costs but will lessen your carbon footprint as well. We all call the same planet home, so how about we treat it as so. These 10 green eco friendly products on amazon will help you not only spend less but also live a more sustainable lifestyle.
The average electric bill in Missouri in July is $199.56. You can cut that in half or even more with a couple of these energy saving products.
Want to lower your bills even more? Try out Trim to save even more money on monthly expenses and bills. Trim will negotiate lower bills for you without you ever having to do a thing besides entering your bill and bank info when you sign up. Trim negotiated a savings amount of $17.40 a month on our AT&T bill. This will put us on track for a yearly savings of $208.80 just from lowering our cell phone bill with no consequence or loss of quality! See how much Trim can save for you here.
Sign up to get your free budget planner!
Effectively manage your finances and grow your savings.
10 Green Eco Friendly Products On Amazon To Help You Live A More Sustainable Lifestyle
Pin it for later!
These green eco friendly products will not only help you save money on energy, water and other utilities but also lessen the amount of waste you produce.
The average American produces 4 lbs of trash every day and with 300 million+ American's producing that much waste daily, we are trashing this planet completely.
You do not have to completely revamp your life in one fell swoop to be more eco-conscious. You can take little steps towards sustainability and making this planet and it's inhabitants healthier with these easy to use and affordable products.
Related posts: 22 Creative Ways To Turn Your Clutter Into Cash
20+ Ways To Lower Your Monthly Bills
86 Genius Tips To Save Money Every Day
Energy Saving Solutions:
---
Instead of using incandescent light bulbs, use CFL bulbs. 1 CFL bulb will save 400 pounds of greenhouse gas emissions.
---
Using alternative forms of energy that do not take a toll on our environment is a big step towards sustainability. On average, to convert an entire home to solar energy can cost anywhere from $15,000 to $30,000. If you can't afford this kind of leap towards sustainability, baby steps make just as much of an impact over time. Convert your shed or areas of your home to solar with a solar starter kit.
---
You can set the timers on these energy saving outlets to 30 minutes, 3 hours or 6 hours. These save energy by completely cutting power off after the timer expires. Energy saving outlets can be used throughout your home for multiple devices including fans, chargers, lights, appliances, etc. These are especially perfect for someone worried about hair straighteners or curling irons being left on.
---
Insulation Fix
Easily add extra insulation with these black out curtains. Being able to block out 99% of light and be thermal insulated and soundproof make these convenient and energy efficient.
---
This adhesive window film can help control heat and slash cooling costs in your home by blocking 57% of solar energy coming through the windows. The films reduce glare up to 53% and blocks up to 99% of UV rays, making the interiors more comfortable and less likely to fade.
---
Install Low Flow Faucets
Control your usage of water by installing low flow faucets and shower heads. These faucets provide automatic water control by instantly stopping the water flow without handles. An added bonus is it also stops drippy faucets.
---
Related posts: High Cost Of Living: How Do People Afford To Live In Expensive Areas?
45 Life Hacks That Will Save You A Ton Of Money
How To Cut Your Grocery Bill In Half
Reduce, Reuse, Recycle:
---
Reusable Bags
According to the Sea Turtle Conservancy, over 100 million marine animals are killed each year due to plastic debris in the oceans.
Use reusable eco friendly bags to replace plastic ziplock bags, plastic grocery bags, and plastic storage bags. This will reduce the amount of plastic waste you produce daily that ends up in our oceans, trapping and killing our beloved critters.
We just purchased these reusable storage bags that come with a coupon and an extra 4 piece set of reusable straws. The bags and straws are all non-toxic and 100% free of nasty chemicals, fillers, coatings, phthalates, BPA, PVC, and other harmful things that can transfer to your food.
---
Organic Waste Management
Composting is the perfect solution for organic waste management. Don't throw away your table scraps anymore, use a composting system instead. After composting you can then use it as an organic fertilizer and grow a healthier garden or maintain a fertile ground.
---
Ditch Paper Towels
One of the biggest steps towards a more sustainable life is by ditching disposable products like paper towels. You save money on buying so many packs of paper towels every month and reduce waste.
Instead, use reusable bamboo towels. They come in a pack of 12, are material–200 GSM Natural Bamboo rayon, soft, durable, hypoallergenic and machine washable for easy care. They are durable enough that they won't lose shape and absorbency after multiple washes. Natural bamboo properties make them dry fast enough to prevent the growth of germs, keeping you and your family healthy.
---
Reusable Water Bottles
Reduce the amount of plastic waste you produce daily with reusable bottles. I love this BPA free silicone collapsible water bottle. It is 500ml, leak proof, and is perfect for any type of activity, traveling, camping or just going to work.
---
Related posts: How To Save Money On Healthcare
How To Save $500 Dollars A Month
31 Ways To Save Money When You Travel
What other ways do you reduce your carbon footprint and save money while doing it? We would love to hear from you in the comments below!
Want to pave the way for a future of financial freedom? Get loads of tips that I use every day to make extra money and save extra money as I prepare for mine!
---
Resources That I Can't Live Without
Below are my top recommendations for saving money, making money and living a more frugal and sustainable lifestyle.
Nielsen: Nielsen will pay you for your internet usage. All you have to do is download their app and register your devices. It is noninvasive, will not impact your device's performance and is 100% secure. Then you get rewarded for using the internet like you do any other day! I currently have it installed on all of my devices and it is nice for a little extra income.
Qoins: Qoins is an app that saves up your spare change from purchases into a savings account. Then it will pay off any debt accounts that you tell the app to send the payments to from your spare change savings account. You'll also get $3 with this link ;).
Ibotta: Get cash back for scanning your receipts or shopping through the app online. Sign up with my link to get $10 cash back on Ibotta.
Dosh: All the perks of a cash back credit card without having to actually get one! Just link your current cards to the app and get cash back! No receipt scanning, no waiting for the bank to approve your rebate and no hassle.
Personal capital: One of the best 100% free finance tracking apps with no hidden fees. What makes Personal Capital so great is that it syncs your spending, saving and investing all in one app.
$5 Meal Plan: Try meal prepping with $5 Meal Plan, a weekly meal plan service that can simplify your meal planning beyond belief for just $5 a month and for free for the first 14 days. If you have a specialized health need, they have several specialized meal plans to tailor to those needs too.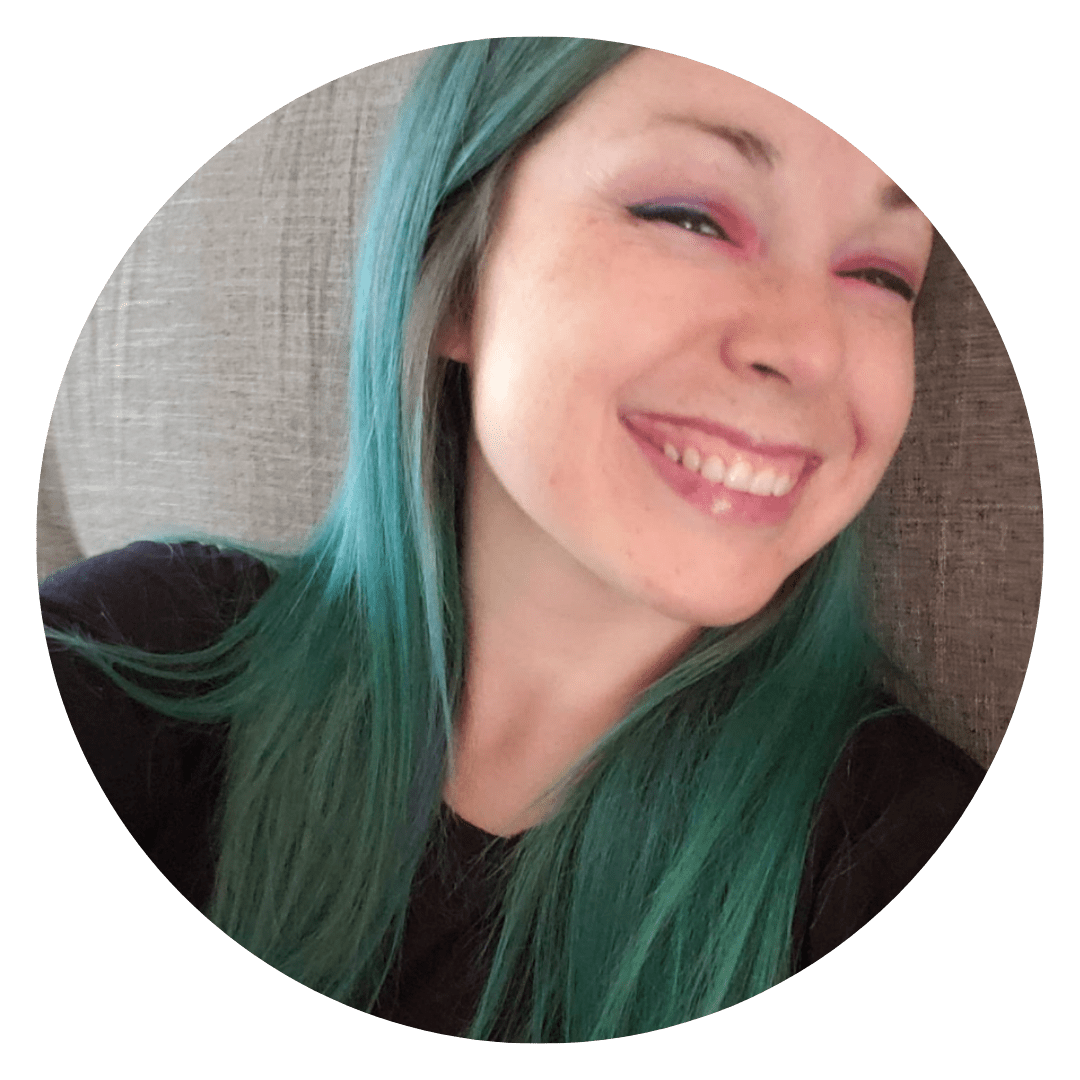 Daniella is the creator and author of iliketodabble.com. When their wife Alexandra and them aren't globetrotting or playing with their 7+ animals, they are dabbling and working towards a future of financial freedom.