Our website is supported by our users and contains affiliate links. We get paid when you purchase or sign up for anything through those links. Read the full disclaimer for more information.
Last Updated on October 27, 2020 by Yovana
When the holidays come around, you know you need to be weary about how much money you are spending during the splurge-worthy shopping season. Not everyone can afford to blow money on things to do for the holidays in addition to the things they are already buying for relatives. That is why I wanted to compile a list of 50 cheap or free things to do for the holidays, for those of the frugal and thrifty heart!
It is also important to remember the holidays are not about flash and money. This time is about fun, friends, family, and most importantly yourself. I may sound selfish saying that but don't say you weren't thinking it too.
Here are my 50 Cheap Or Free Things To Do For The Holidays
Because you deserve to have fun during the holiday season for cheap or even free. There are tons of cheap or free things to do for the holidays. You just have to get creative. The world is your oyster and nature is your playground!
Pin it for later!
Get into the holiday spirit!
Bake holiday cookies.
Make your favorite holiday snacks.
Play your favorite holiday music.
Put together a holiday playlist.
Create some holiday Pinterest boards.
Light holiday themed scented candles, wax, or incense.
Decorate your holiday space.
Do a little DIY (Do – It – Yourself) holiday decorations!
DIY Ornaments
DIY Centerpieces
DIY Wreaths
Paper snowflakes
Watch your favorite holiday movies and shows.
Whip up your favorite mug cake and check out some of my favorites: Elf, Love Actually, Snow Day, Seinfeld, "The Strike", Four Christmases, The Holiday, Deck The Halls, It's Always Sunny in Philadelphia "A Very Sunny Christmas"
Make Christmas sangria.
I personally love this cranberry apple cider sangria recipe. You don't have to spend more than a couple bucks at the grocery store to get all the ingredients. Download Ibotta on your phone, scan your receipt after your shopping visit, and get cash back! Sign up for Ibotta today and receive a $10 welcome bonus.
There are tons of ways to save money on grocery shopping and even cut your grocery bill in half in most cases! You can even get paid to shop too.
Most people over spend during the holidays. Create a budget this holiday season and stay on top of your spending. Sign up below to get a completely free budget planner + debt tracker printable!
Sign up to get your free budget planner!
Effectively manage your finances and grow your savings.
Have a DIY holiday craft party.
Invite your friends and family over to make holiday crafts. Serve the sangria you made! Having people over doesn't have to be expensive either. You could do it for free and make everything you serve along with using items you may have around the house for crafting. If you need a couple more items for cooking, serving and crafting, head over to Dollar Tree where you probably won't spend more than $10 for everything you need.
Don't stress about the holiday cooking actually! Get free tips to make your life 100% easier this holiday season. I found this free downloadable guide full of 55 of the best tips from homemaking and meal planning experts, for a stress-free and joy-filled holiday season.
Have a dollar store challenge.
Speaking of Dollar Tree, make the holiday craft party a dollar store challenge instead. A dollar store challenge can be anything you want it to be. It could be your own challenge to shop at dollar tree, grab the things you need for your holiday craft vision, and try to keep it below a cheap budget like $3-$5.
It could also be a group activity to make things a little more fun. You and a couple friends all go to dollar tree, grab as much as you can to craft something with, and the one who spends the least amount of money and crafts the coolest holiday item with (have a third party like a family member judge the finished crafts) gets a bottle of wine or something. Keep it light, cheap and most importantly fun!
Related posts: 15 People Share Their Sanity Saving Holiday Hacks
Hunt for holiday sales and deals.
You don't have to go to Dollar Tree to find the cheapest holiday deals. I love this time of year. The time right before Thanksgiving and all the way into the new year, the holiday deals are out of this world. Don't get lost in the wave of holiday deals out there. Hunt for them instead.
Some of my favorite holiday deals right now are going on at Target and Amazon. Amazon has their early black friday deals and tons of other holiday deals going on all the way through to the New Year! Target also has their early Black Friday deals, upcoming Cyber Week and Green Monday!
Looking to spend as little as you can on holiday gifts this year? Check out these amazing gifts under $20 for anyone on your list.
Get cash back for your holiday shopping.
You can get cash back for your holiday shopping by signing up for any of the below cash back applications. I got $30 cash back from Ebates this month so far and $68 cash back from Dosh last month!
Here are some other cash back applications to check out:
Related posts: How to Save $1,000 by Christmas
InboxDollars Review: What Happened When We Tried It
Dosh Review: Should You Link Your Card?
Qmee Review: Can You Really Earn Instant Cash?
Play in the snow.
Get outside with the kids (or dogs/cats if you are like me and don't have kids) and play in the snow, go sledding, and build snowmen. Have an intense snowball fight or war! Snow is so fun and there are so many things you can do.
Play in the leaves.
Is it not cold enough where you are to play in the snow? Play in the leaves instead. Get creative with it.
If it doesn't snow where you are, play in the sand.
You lucky people that live near beaches in tropical climates!
Visit a Christmas tree farm.
You can go to a Christmas tree farm, browse through the trees already cut or look for your own tree to cut down for Christmas. Don't feel like buying any trees? Don't feel like cutting a tree down because you don't wan't to hurt it? Then don't! It is a whimsical feeling just to walk through Christmas tree farms.
Have a road trip photo challenge.
Drive around the most beautiful areas near your city to take breathtaking photos of the winter wonderland scenery.
Related: How To Take An Unrealistic Road Trip On A Realistic Budget
See the lights.
Drive around your neighborhood, surrounding neighborhoods, or drive to where your favorite light display is and see the lights for free in most cases.
Take a tour.
In St. Louis, the Anheuser-Busch Brewery has an incredible light display with beer tasting outside every year, for free. It has become my favorite thing to do during the holidays. They even have some of the best chili I have ever had for only $5.
Look up cheap travel ideas.
Holidays are a great time to travel. Winter is the off season for many airlines and destinations. Take advantage of this time to score some amazing deals on travel. Whether your destination is 50 or 5000 miles away, you are bound to find deals during this time. Find more ways to travel for cheap or even free in my 12+ Ways To Travel For Free informative guide.
Related posts: 31 Ways To Save Money When You Travel
Go Ice skating.
In some city park's you can find ice skating for free and others only cost a couple bucks.
Attend a holiday parade.
Holiday parades are free in every city or you can watch the big parades for free at home on your TV!
Create holiday cards.
Did you take a special holiday picture together with your family and want to send it out on holiday cards this year? Snapfish has a deal right now to get 60% off on all card orders. Not into sending out holiday cards? Use pictures from some of your favorite memories to create cards for a friend or family member to give them this holiday season!
Go caroling.
Get your friends and family together and go caroling through the neighborhood to spread positive holiday vibes and Christmas cheer! If you don't celebrate Christmas, ditch the Christmas songs and tailor your song choices to whatever you want. It might be funny to see your neighbor's reactions.
Make holiday gifts.
Dress up your pets in adorable holiday sweaters.
Dressing up our pets for any holiday occasion is always fun. A sweater for a smaller dog with short and little hair can help keep them warmer during this colder time too.


Host a re-gift party.
Host a re-gifting party with your friends and exchange the things you already have.
Throw a 'gag gift' party.
Host a joke gift party where you and your friends have a budget of about $5 each. You each buy the most absurd things for each other and the funniest gift wins. The one who wins get's to choose any of the gifts as the one they keep.
Have a bonfire.
Don't have a fire pit to throw a bonfire? Create your own with this amazing and easy to follow DIY guide.
Don't feel like making one yourself? Browse these amazing deals on fire pits at Amazon!
Be charitable.
Donate canned goods to your local food bank.
Volunteer at a local soup kitchen, homeless shelter, youth center, etc.
Approach your favorite charities on how you can help during the holidays.
Participate in an 'Adopt a Family' program such as the one that the Salvation Army provides.
Donate to disaster stricken areas following hurricane season: I can't help but to think of Puerto Rico right now and how they desperately need any help they can get. 82 percent of residents still do not have power and 35 percent of residents have no access to clean water. Read here to find out how you can help Puerto Rico and maybe change someone's holiday season for the better.
Get some work done with the extra holiday time off.
Get some errands done.
Do some work done around the house.
Schedule any needed doctor appointments.
Pay any outstanding bills and make sure all auto payments are set up.
Look up some side hustles online so you can easily make some extra money during the holidays. Check out my guide to 15+ Ways To Make An Extra $100 Every Day.
Subscribe to get your free list of side hustles you can start this week!
Claim your free list of side hustles + tons of helpful resources to get started!
Find more ways to save money or make money this holiday season!
What are other cheap or free things to do for the holidays that you can think of? I would love to hear from you!
---
Resources That I Can't Live Without
Below are my top recommendations for saving money, making money and living a more frugal and sustainable lifestyle.
Nielsen: Nielsen will pay you for your internet usage. All you have to do is download their app and register your devices. It is noninvasive, will not impact your device's performance and is 100% secure. Then you get rewarded for using the internet like you do any other day! I currently have it installed on all of my devices and it is nice for a little extra income.
Trim: Trim will negotiate lower bills for you without you ever having to do a thing besides entering your bill and bank info when you sign up. Trim negotiated a savings amount of $17.40 a month on our AT&T bill. This will put us on track for a yearly savings of $208.80 just from lowering our cell phone bill with no consequence or loss of quality!
Ibotta: Get cash back for scanning your receipts or shopping through the app online. Sign up with my link to get $10 cash back on Ibotta.
Dosh: All the perks of a cash back credit card without having to actually get one! Just link your current cards to the app and get cash back! No receipt scanning, no waiting for the bank to approve your rebate, nothing but instant cash back! Read our review of the app here.
Personal capital: One of the best 100% free finance tracking apps with no hidden fees. What makes Personal Capital so great is that it syncs your spending, saving and investing all in one app.
$5 Meal Plan: Try meal prepping with $5 Meal Plan, a weekly meal plan service that can simplify your meal planning beyond belief for just $5 a month and for free for the first 14 days. If you have a specialized health need, they have several specialized meal plans to tailor to those needs too.
Inbox Dollars: Inbox Dollars will pay you to read emails, take surveys, play games, complete offers and much more. You basically get paid to play around on your phone to pass the time when you are bored. Did I mention they pay you an additional $5 just for signing up? Click here to read our full review of the app.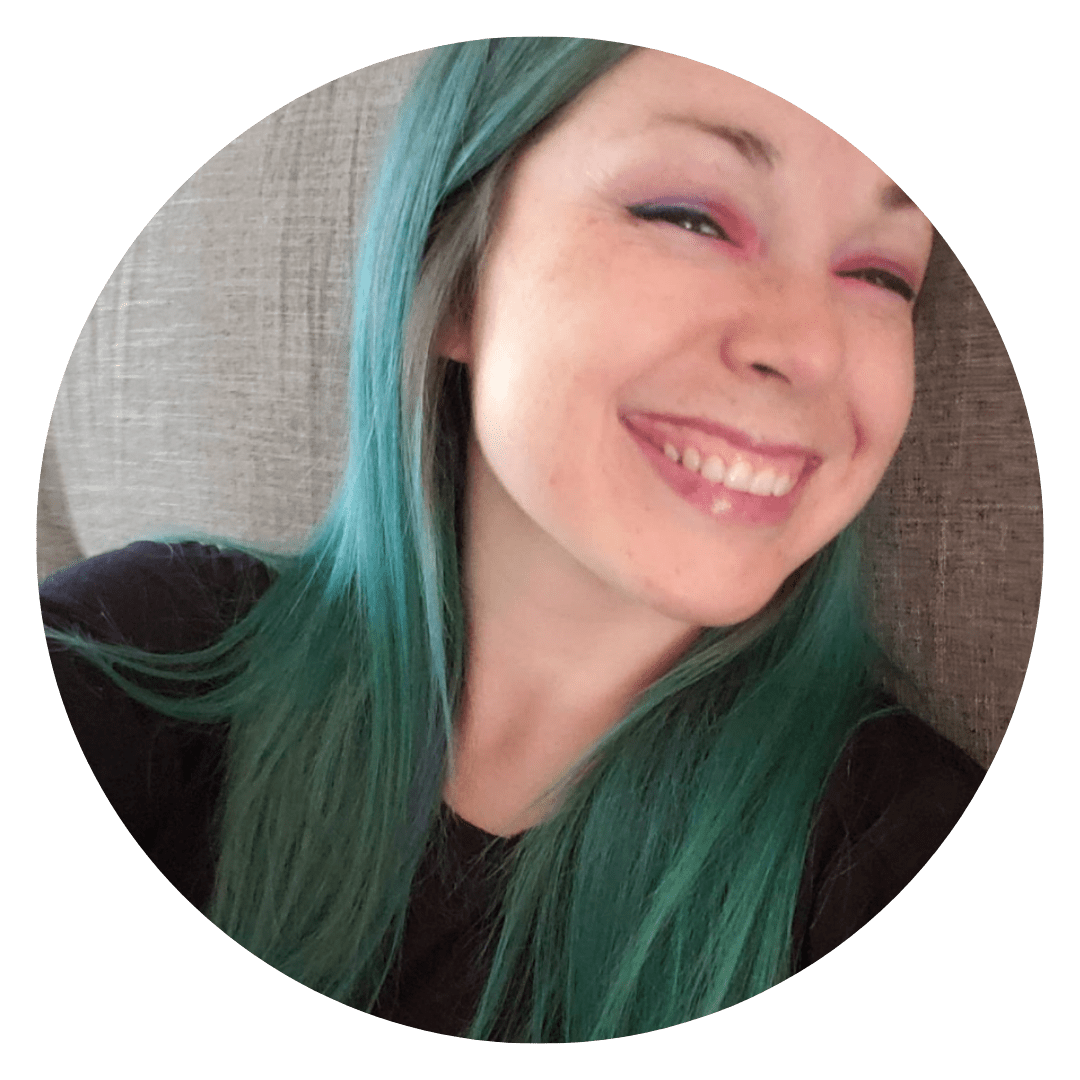 Daniella is the creator and author of iliketodabble.com. When their wife Alexandra and them aren't globetrotting or playing with their 7+ animals, they are dabbling and working towards a future of financial freedom.