Our website is supported by our users and contains affiliate links. We get paid when you purchase or sign up for anything through those links. Read the full disclaimer for more information.
Last Updated on November 30, 2020 by Yovana
This blog post was sponsored by Qmee. All opinions are my own.
If you ever searched online for side gigs and apps to earn extra money in your spare time, you might have come across Qmee. Qmee isn't your regular survey app. This app also pays you for searching and shopping online.
I recently came across Qmee when reading another article that mentioned they pay you for searching on Google. I thought to myself, 'Well I search on google entirely too much daily, I could get paid for this?'. So when I heard of this, I had to give it a try. Read on for our full Qmee review.
Our Honest Qmee Review
Let's see if we can really earn instant cash for searching online, shopping and taking surveys.
What is Qmee?
Qmee was founded by Jonathan Knight and Nick Sutton back in 2012. They wanted to change and evolve the way brands and shoppers connect. They now operate out of the U.K., U.S., Canada and Australia.
Qmee is an online shopping companion and sidekick that helps you search for what you want to buy online, compare prices easily, quickly secure discounts and offer your opinions with surveys. All of these options either save you money or make you extra money for doing something you already do, shop.
Qmee is also a mobile application, desktop browser application and extension for Chrome, Firefox and Opera. Each one has a different experience but for good reasons. When we signed up for Qmee, we downloaded all three for the highest earning potential.
Qmee Download and Signup Process
Qmee's mobile app can be downloaded on both Apple iTunes and Android in the Google Playstore. Once you download the app, you can sign up to use the app using your Facebook information, Twitter information or chosen email address and password. You can also use that same login information for signing into desktop browser application.
Once you sign into the desktop browser application, you will also be prompted to install the extension. The extension is crucial for earning from online searches and finding online discounts while shopping and searching online. It only takes a couple of seconds to install on your Chrome, Firefox or Opera browser, is 100% free and secure.
In order to receive the best survey options in your Qmee app, you must first complete your profile. The profile is not hard to complete and consists of questions about yourself including ethnicity, employment information, marital status, etc. It only took me a maximum of 10 minutes to complete this information.
Should you trust Qmee with your information?
Immediately after you sign up and log in you will see a pop up that looks like this. This is Qmee reminding you to never give our your full name, email address, phone number, full address (post code is fine), or other personally identifiable information in any of the surveys you fill out through the app. But the surveys on their app should not be asking you for this information anyway. If you are asked this info during any surveys, you must take a screen shot to send to them and immediately exit the survey.
Surveys are only about your opinion and should not be asking you to sign up for anything. If you see this sort of thing happen during a survey there is also the option to back out of the survey with the reason of 'It tried to sign me up for something'.
They do not store any data on your personal browsing habits, only your search queries. They however do track your page views but only if it is through a direct Qmee result and not for the entire time. Qmee also respects your browser settings and does not access or alter them in any way. You can read more on their privacy promise here.
How do you make money with Qmee?
You can make money by searching for items to buy online through a variety of search engines and shopping sites, shopping online through the direct Qmee results from your search or through the app and by sharing your opinion through a variety of surveys. What you can't do is make a living with it though. But you can make a couple bucks here and there in your spare time, which adds up and they have no minimum limit for cash out.
Search Online
As discussed above, in order to earn by searching online is by installing the Qmee extension so they can track your searches. You can earn by searching on Google, Amazon, eBay, Bing, Walmart and Target.
When you search for a product through Google or one of the other participating sites, you will get a Qmee side bar pop up in your left hand area of the screen. This appears as a listing of shopping offers and discounts from participating brands, we will call them ads because that is what they essentially are. When you click one of these ads presented, and navigate through it (don't just click and leave) you get paid a couple cents for each search and click.
This best works when you click a link for a site that you are actually attempting to buy from as it would be a genuine user interaction with the app. The app and the user benefits the most this way. Do not spam search either as an attempt to try and earn more money. If you do this, you will start to see less and less ads presented and defeats the purpose of the extension.
Shop Online
You can shop online through the extension or the mobile app. When you click through one of the ads while searching with the extension you will see there are discount codes included in each add too. Use that discount code to save on your online shopping experience while getting paid for your search.
You can also chose from the available shopping offers by browsing through them on the mobile app. The mobile app also has discount codes listed for each offer as seen below in a screen shot from our personal usage.
Take Surveys
As the Qmee browser app is easier to use for when answering long surveys with a wider viewable area, the mobile app is the best for answering surveys in your spare time. The app also sends you notifications for when 'hot' surveys are available. Usually these are when there is a survey available for higher payout than normal.
For when you are either at the doctor's office or waiting for dinner to be done, answering a few surveys about your shopping experiences is an insanely easy way to earn extra cash in your spare time. Each survey I have taken on the app has paid out anywhere from $0.20 to $1.41. This can really add up if you take about 5 surveys a day.
The surveys offered are forever changing and new ones appear every day.
Referrals
Yes, you can also earn extra money for referring others to Qmee. However, when you are new to Qmee you will not see the referral tab until you have been using Qmee for sometime. This is an automated process so just continue using the app as normal and you will see the referral tab become available. Qmee pays out $1 for each new referral upon the referred user's first Paypal cash out.
Qmee Pros and Cons
Qmee is an awesome free mobile and browser application that let's you earn some extra money from doing things you already do online. But there are some cons to this application as well.
Pros
What we loved most about Qmee was how many discount codes we found while online shopping. I found a deal for 50% my entire purchase at Gap's online store if I wanted to and that is a pretty sweet deal. We also loved that there is no minimum amount required for cashing out your Qmee earnings. Whether you earned 50 cents or 10 dollars on the app, you can take that money out at any time via Paypal, a gift card or opt to give some of your earnings to charity.
Cons
What we did not like so much about this app was we got declined for a few surveys and it was unclear why we were declined. This is not Qmee's fault though as the surveys and who they decide to accept and not accept depends on the company the survey is from and if you meet the criteria they are looking for.
Should you try Qmee?
You should absolutely try Qmee! Their app is easy to use, secure and 100% free. Plus you will be earning some extra cash for doing things you already do and sharing your opinions about it.
Sure, you aren't going to make millions but something is better than nothing. This app is a no brainer and there is hardly any effort required. So what are you waiting for? Sign up for Qmee here.
Subscribe to get your free list of side hustles you can start this week!
Claim your free list of side hustles + tons of helpful resources to get started!
Related posts: 17+ Ways To Make Extra Money By Taking Online Surveys
InboxDollars Review: What Happened When We Tried It
Dosh Review: Should You Link Your Card?
12+ Side Hustle Ideas To Make Extra Cash This Month
8 Ways To Make Extra Money Without Getting Out of Bed
How To Make An Extra $1000 This Month With Your Phone
How To Shop Online And Not Pay A Dime
Pin it for later!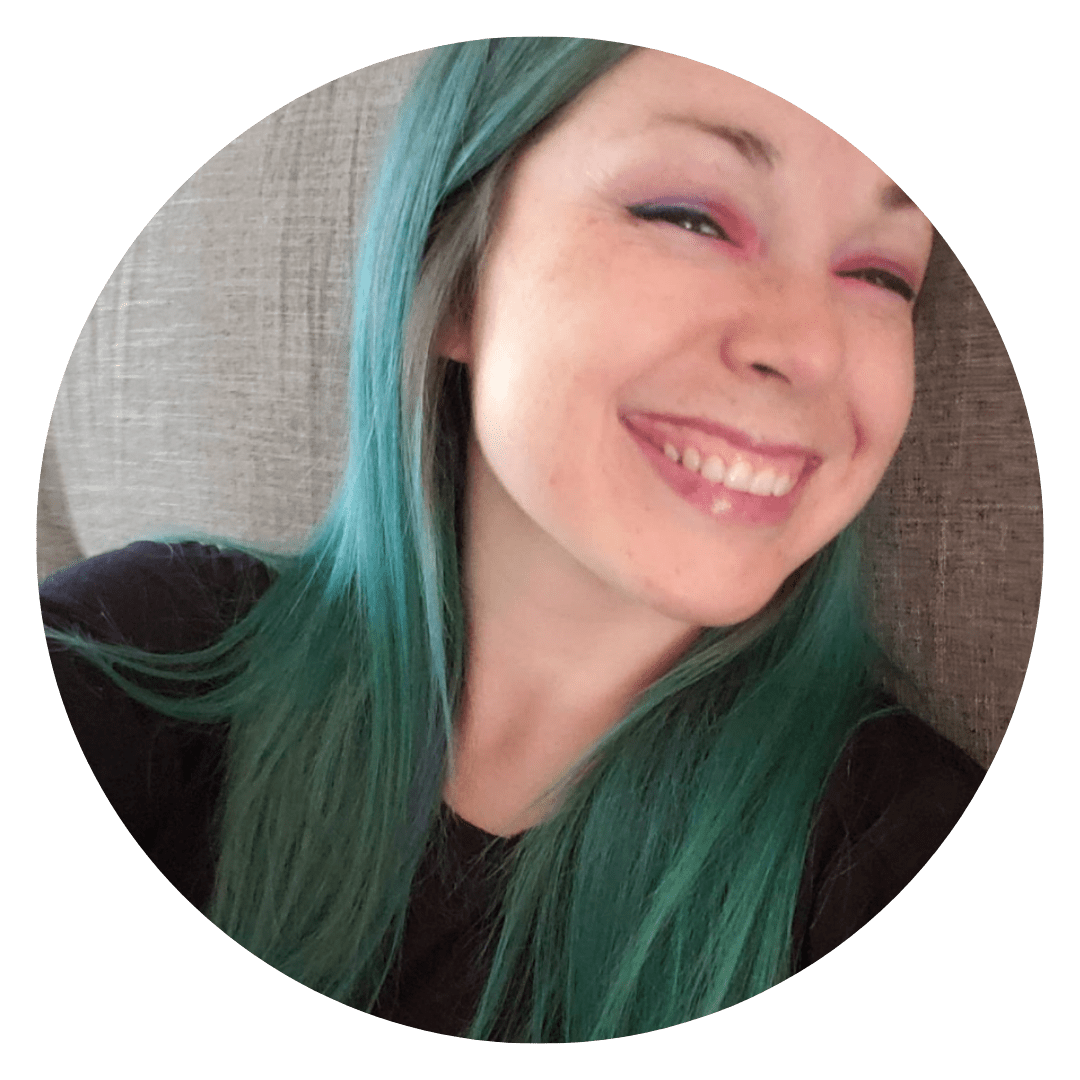 Daniella is the creator and author of iliketodabble.com. When their wife Alexandra and them aren't globetrotting or playing with their 7+ animals, they are dabbling and working towards a future of financial freedom.