Our website is supported by our users and contains affiliate links. We get paid when you purchase or sign up for anything through those links. Read the full disclaimer for more information.
Last Updated on December 8, 2021 by Daniella
Looking for side hustle ideas to help pay off debt or save more money? Better yet, are you looking for some ideas for how to make money online so you can side hustle from the comfort of your home?
Maybe you aren't making enough at your full time gig and need a side gig to help with bills and other expenses?
Well, you've come to the right place! 😉
I bet you didn't even think it was possible to make up to $1500 extra a month without having to fork over a 'butt-load' of money to go back to school. I bet you didn't think how easy it is to start a side hustle and make money online even from the comfort of your home. Well in this day in age with being able to make money quickly at our finger tips online on our laptops, tablets or smart phones, anything has become possible.
I don't know what I would do without our side hustle money between me and my wife. Having our side gigs made it possible to buy a new car this year as well as save for any vacations we want to take, paying off our house, paying off any debt and still be able to save for retirement and any emergencies.
Imagine what you could do with up to $1,500 extra a month! You could put that into savings for a house, car or an emergency fund. You could take that dream vacation across Europe. You could even say goodbye to this life and hello to the road and a life of travel.
You could even retire early with that much extra every month!
Pin it for later!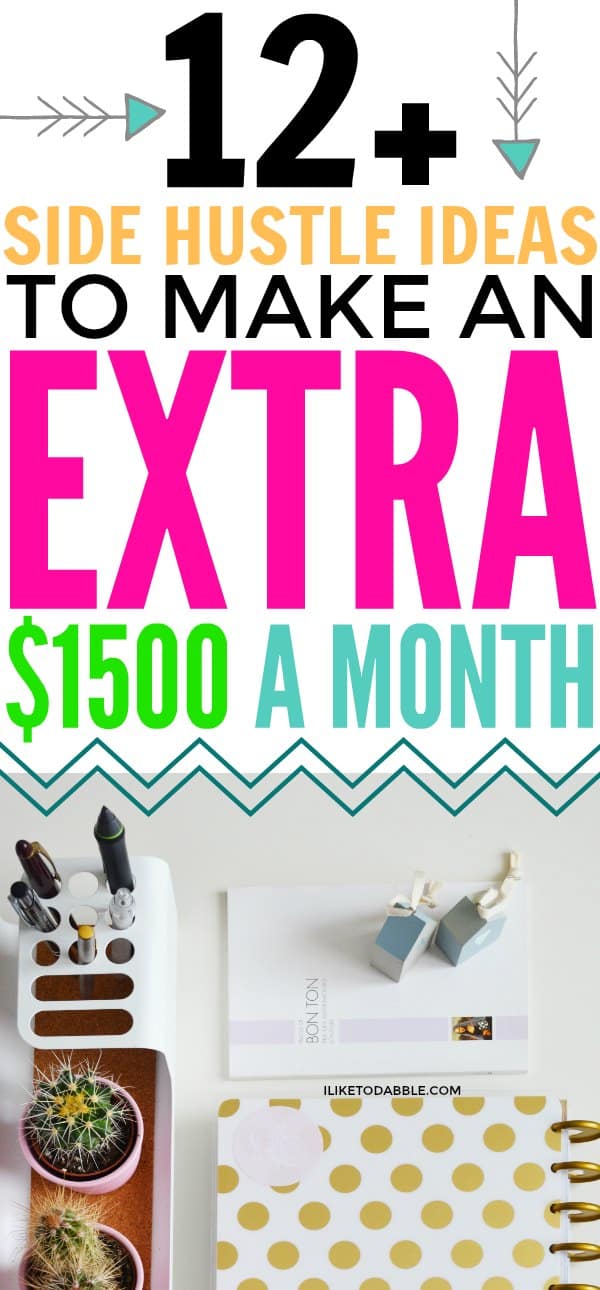 Earn up to $22/hr teaching English online.
If you have a bachelor's degree and some sort of teaching experience, it might be worth checking out VIP KID for a worth while side hustle. You would be teaching English online and getting paid up to $22 per hour. An added bonus is there are no lesson plans or grading to stress over. You get to work from home or anywhere and pick your own hours. Check it out here to see if you qualify!
Subscribe to get your free list of side hustles you can start this week!
Claim your free list of side hustles + tons of helpful resources to get started!
Drive with Uber and Uber Eats.
If you are looking for a temporary side hustle driving with Uber might be your thing. It is great for those looking for a seasonal gig too. Driving with Uber is an excellent way to help you save up for something important. You can drive a few hours a night or a couple of nights a week – the choice is yours!
Now with Uber Eats, there is more opportunity added to the playing field. If you don't have a car, you can still deliver food with Uber Eats using a scooter or a bike depending on your location. It doesn't get any more flexible than that! Interested in becoming an Uber driver-partner? Sign up here to drive with Uber. Sign up here to deliver with Uber Eats.
Related: Three Ways Driving With Uber Can Help You Save Up For A Trip
Flip items through eBay.
This is one of the most fun ways to make money online. My wife flips guitars on eBay and makes a pretty good profit from doing so. This side hustle was never intended to become an actual 'side hustle'. It was kind of by accident but quickly became fun way for her to make money on the side.
She would watch for guitars being sold on eBay for a much lower price than they are worth, buy them, and then sell them for profit. This included making repairs and adding customization as well. Read more on how she made $800+ in one week from flipping guitars on eBay.
Related posts: 22 Creative Ways To Turn Your Clutter Into Cash
The Best Ways To Sell Your Stuff Online And Actually Make Some Money
Start a blog or podcast.
I was in a rut when I started my blog and wasn't exactly intended to make money with it. It was something I wanted to 'dabble' with. I never thought I really could earn any actual money with it. It has almost been a year since I bought my domain and make at least $1000 a month for working 10 hours a week. If I could dedicate myself to it as a full time gig, I could easily replace my day job income. I am still working up to that though.
Anyway, I am telling you anyone can make money online by starting a blog and you can blog about whatever you want. If you are more of a talker, a podcast might be right up your alley.
Do some research before to get a feel for what topics get more traffic and potentially can make more money. Search and brainstorm some strategies and make sure you have a plan to look before your leap! I have seen some crazy niches make an insane amount of money though. If you love writing, telling stories, giving advice and reviewing the products you love then a blog might be your think. Check out How To Create A Self Hosted WordPress Blog. If you sign up for Bluehost with my link you get a free domain, free site builders, free 1-click WordPress install, 24/7 support and all for only $2.95 a month! You really can't beat that deal.
Affiliate marketing is where I earn most of the money from my blog. I already made $3000 from affiliate marketing after only 6 months of blogging and now make around $1000 per month with affiliate marketing alone. This is thanks to the Making Sense Of Affiliate Marketing course. When starting your blogging venture, this course is an absolute must.
Related posts: 10 Effective Ways To Make Money Blogging
The Top 28 Sites That Pay You To Blog
22 Easy Affiliate Programs For Bloggers
Not sure about starting a blog? No sweat! You can even make money with affiliate marketing on Pinterest!
Start a Money Making Blog Free Email Course
In this free 5 day email course, I show you everything from creating your blog from scratch, to SEO keyword research strategies, basic branding, creating an email list, social media strategies and monetization strategies to start building a profitable blog.
Sign up for the newsletter to receive regular updates and get instant access to the free course.

Create a digital product to sell online.
Just like selling products like clothes and decor online, you can also create digital products to sell online. Digital products can include courses, ebooks, planners, printables, or even services. You can create these products using a number of software such as Picmonkey for visuals, planners and printables (I use Picmonkey for all the freebie printables and all images you see on my blog) and Teachable for online courses.
With Teachable you can create courses that are seemless online learning experiences. You can make quite a bit of money off of them too. The best thing about this particular digital product is that it is mostly passive income until it comes time for course updates. Check out more about Teachable here.
Become a freelancer.
Sites like Fiverr and Upwork make it possible for millions of people to side hustle as a freelancer. Most have turned their side hustle into their main hustle because of such useful platforms that change the way we work and how we collaborate.
On Fiverr, you can freelance as a writer, designer, copywriter, virtual assisting with tasks like social media management, etc. There are tons of work for any freelancers in I.T. as well. It is worth checking out for some easy side cash.
If solely writing is more your freelance style, then check out this site for some great freelance writing opportunities.
Get paid to house sit.
You can get paid to house sit for others on Trusted Housesitters. This is a great side hustle for those looking for travel and more adventure in their lives. You can house sit while on vacation so you are cutting a ton from boarding costs . All you have to do is take care of someone's home or even their pet. And of course respect the home you are in while house sitting.
So if you are open to taking care of someone's home or pet while on vacation, check out Trusted Housesitters where they connect travelers and people around the world in need of house sitters/pet sitters. What a neat, creative way to side hustle, travel for free and get paid to for it too.
Related posts: 12+ Ways To Travel For Free
How To Take An Unrealistic Road Trip On A Realistic Budget
Rent out a room in your home on Airbnb.
If you have extra space in your home or even better, a guest house, then Airbnb is the perfect side hustle for you. You can rent out a room in your house, a floor in your house, your guest house, or your entire property on Airbnb. If you are neat, clean, accommodating, and a sense for design, it should be no problem to get fair ratings on your listing. If you become a super host, you are more likely to get rented out more often.
Think of just renting out the guest bedroom for $50 a night every weekend. That is an extra $400 a month for keeping that room clean and saying hi to a couple of guests. This is not a bad gig at all.
Related posts: 10 Unknown Airbnb Hacks You Have To Try
Sell your old stuff on Poshmark.
When I first downloaded Poshmark, I thought no one would actually buy my stuff. I was sorely mistaken as from the 2nd day of having this app I was selling stuff like crazy! I have already made $200 this month using Poshmark. However, if you have brands in high demand and items to sell that run at a higher price you can easily make $500 – $1000 a month by selling on Poshmark.
Sign up with this link to get a free $5 credit to your Poshmark account!
Participate in research studies.
Surveys have become a popular answer for a side hustle by being able to easily make money online in your spare time. Swagbucks and InboxDollars are the popular ones you always hear of. Sign up for Swagbucks with my link and get a free $5 to start out with!
One of my favorites is Cashback Research where you can get paid up to $75 per survey and $150 per clinical study. Sign up with my link to get $5.
Related posts: 17+ Ways To Make Extra Money By Taking Online Surveys
How To Make An Extra $1000 This Month With Your Phone
8 Ways To Make Extra Money Without Getting Out of Bed
15+ Ways To Make An Extra $100 Every Day
How To Score Free Concert Tickets
10+ Legit Ways To Get Free Stuff
Get paid to shop.
There are tons of ways to get paid to shop. From mystery shopping to scanning receipts to linking cards, you can easily get cash back for making purchases online and never having to leave the house.
Keeping track of your receipts and expenses can pay off, literally. You can either scan your receipts on Ibotta or Checkout51 from your grocery shopping trips, gas station trips, etc. But what people aren't talking about when it comes to Ibotta, is the huge opportunity for cash back and rewards for online shopping through Ibotta.
Cash back applications are great for when you tend to more of an online shopper. You can combine them with your already-awesome saving you get with Amazon Prime. Or if you tend to make large purchases online like I do for my blog's hosting, for example. I get $10 cash back just by paying my web hosting bill with Ebates.
A few cash back applications that I am currently obsessed with:
Dosh – All the perks of a cash back credit card without having to actually get one! Just link your current cards to the app and get cash back! No receipt scanning, no waiting for the bank to approve your rebate, nothing but instant cash back!
Paribus: Get money back when prices drop on the things that you already bought online. Paribus tracks your confirmation emails and watches for price changes so you don't have to.
Related: Get Paid To Shop
How To Shop Online And Not Pay A Dime
Become an online proofreader.
If the term 'grammar nazi' applies to you, then an online proofreader could make a suitable side hustle idea. If you have no clue how to go about starting an online proofreading side hustle, I urge you to check out the Proofread Anywhere course. This course teaches you the skills you need to start your freelance proofreading side hustle.
If this is something you don't think you can do because of any excuse you can come up with, this course also teaches you the confidence and motivation to make it work!
Start your own small business on the side.
If freelancing or blogging isn't quite your thing, no problem! There are millions of ways to start your own small business of a different kind on the side. It doesn't have to fit into the online bubble and can be anything you want.
If you want to start a bakery, day care, or salon, go for it! If there is something you have always wanted to do, known how you can make it work as a small business, and be your own boss already! It doesn't have to be on the side, it can become your new career.
What other ways are you side hustling? Tell us more in the comments!
Want to pave the way for a future of financial freedom? Get loads of tips that I use every day to make extra money and save extra money as I prepare for mine!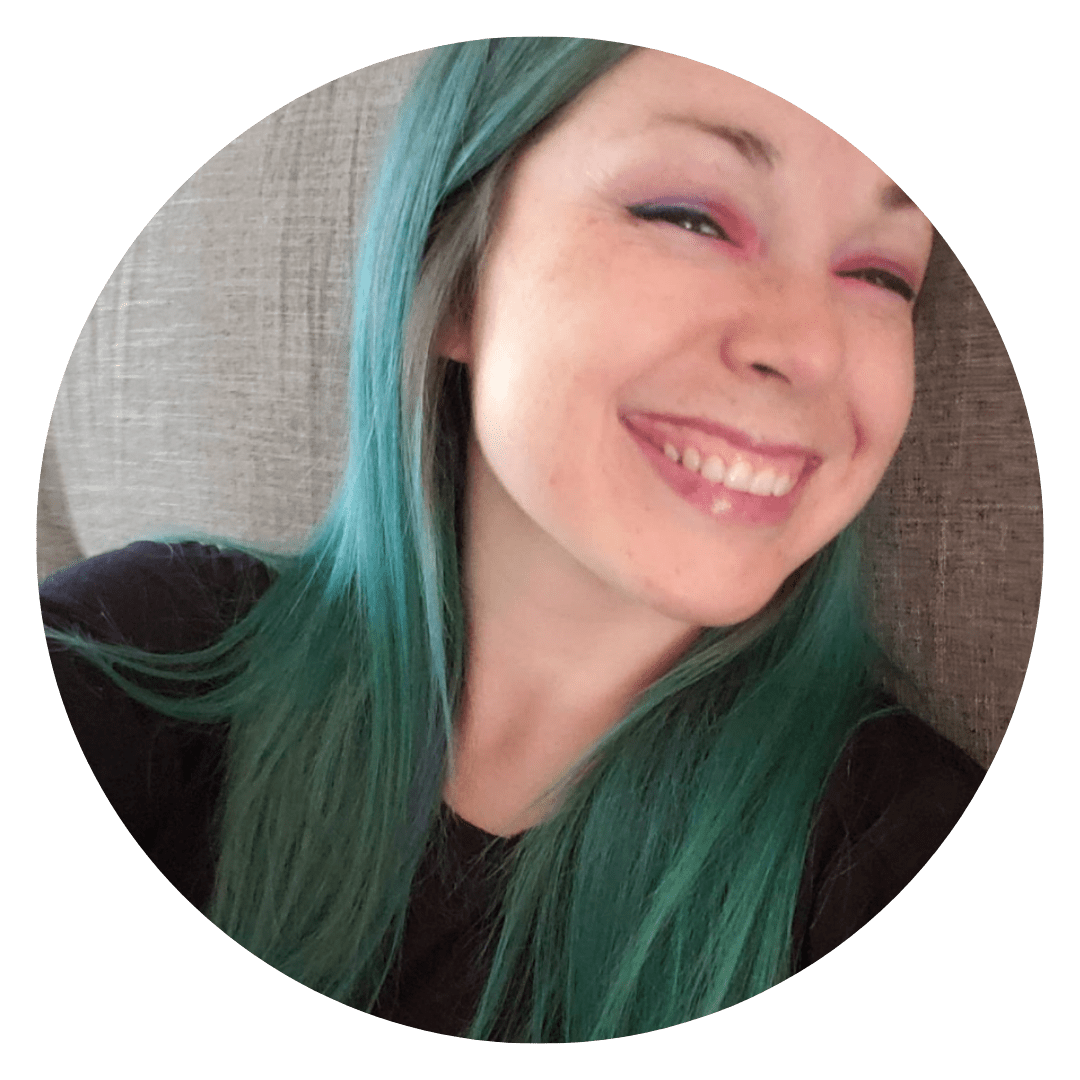 Daniella is the creator and author of iliketodabble.com. When their wife Alexandra and them aren't globetrotting or playing with their 7+ animals, they are dabbling and working towards a future of financial freedom.