Our website is supported by our users and contains affiliate links. We get paid when you purchase or sign up for anything through those links. Read the full disclaimer for more information.
Last Updated on November 30, 2020 by Yovana
Before we get into this, I want you to know that I am not an astrologer but do take interest in the subject. This article is purely for fun and even though I have done my due diligence in research, I still might get something wrong. Drop a line in the comment section for how accurate/inaccurate my suggestions in this article were!
As a Virgo, I love data gathering and analyzing just about anything to tell a story. I guess that is why I was drawn to blogging so much. It's funny because I use to have a problem with communication (and probably still do a bit). But it is something that blogging has actually helped me work through.
However, blogging is not my only side hustle.
You might know I also flip items for profit online with my wife, freelance and run an Etsy store (that is an extension of this blog). I've also recently tried a couple of other side gigs such as Rover pet sitting/walking, mystery shopping, Amazon Flex delivery, and a couple of others (purely for research).
And all of this is on the side of my full time job as a senior software engineer. That sounds insane, I know. Virgos can be like that: We tend to try them all, killing ourselves perfecting them as our lives slowly fall apart around us.
That's a joke but it has some truth to it. Virgos tend to lose sight of their priorities and can confuse themselves in a fit of striving for perfection across the board. We're hard workers and sometimes, work a little too hard.
Virgos aren't the only sign built for side hustling though. They all are. But wouldn't it be awesome to know right off the bat which side hustle perfectly fits you based on your sign rather than trying so many different ones at once?
That is why I wanted to put together this fun guide of which side hustle is best for you based on your zodiac sign.
Not all side hustles are created equally and neither are all zodiac signs. Two Virgos may be completely two different people, enjoying two completely different fields of work. Beyonce is also a Virgo but we are very different people, doing very different things with our lives (I am no Queen Bey!)
That is why I also ask you to look up your moon sign and rising sign here. You will need to know the time you were born though to accurately retrieve your results.
If you were wondering…Beyonce's moon sign is Scorpio and her rising sign is Libra.
A little more background here:
Your zodiac sign is your sun sign (based off of your birth date) and represents your personality.
Your moon sign is based off the time of that day you were born and represents your emotions and inner mood.
And your rising sign is how you function in the world. It's the sign that was rising above the earth at the exact time of your birth.
This is especially important when choosing a side hustle for extra needed cash or to get that entrepreneurial venture you've always wanted to do, off the ground. Your emotional response to your work and how you function in the world may be a little different than your overall personality.
For example: I am a Virgo sun, Virgo moon and my rising sign is Sagittarius. My need for adventure, travel and going a little off the rails sometimes definitely comes from that Sagittarius rising sign. I don't doubt it and I can also see that in the side hustles I've done and career choices I've made in the past.
So if you see your zodiac sign's side hustle as not quite fitting who you really are, visit the links I mentioned above to get your other signs and then refer to those other signs and side hustle suggestions below for more insight and ideas.
Side note: This post contains a set of awesome illustrations by It's Time to Designs on Creative Market for each zodiac sign. If you love their work, check out more of it here.
Pin it for later!
Aquarius (January 20 – February 18): Teacher or Tutor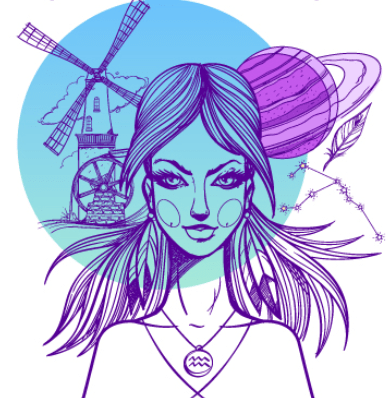 Aquarius's are big thinkers and revolutionaries. They love spreading knowledge, working as a team and shaking things up. But they also love their independence which is why I think online teaching or tutoring would be perfect for Aquarians.
People like this are the kind of teachers and tutors we need to challenge our thinking.
There are a variety of sites that regularly hire online teachers and tutors part time such as VIPKID, Magic Ears, and Education First. You could also create your own online course in a subject you are passionate about and sell it using a site like Teachable.
Other side hustle ideas for Aquarians: Youtube tutorial creator, social media manager, or podcaster.
Related post: Teach English Online: 10 Companies That Will Pay You to Teach and Work From Anywhere
Pisces (February 19 – March 20): Pet Care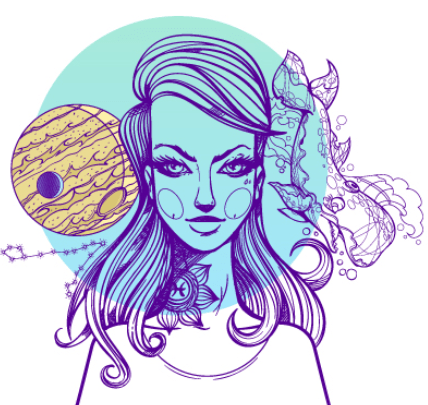 Pisces has always been recognized as one of the most psychic and intuitive signs of the bunch. They are especially great at communicating with animals and make great pet sitters.
As a Pisces looking for a way to make extra money, you could create profiles on apps like Rover and Wag and get paid for walking or sitting pets in your area. I recently tried Rover and cat sat for 3 days for 30 minutes a day. It was an easy extra $45!
Other side hustle ideas for Pisceans: interior designer, blogger, or personal shopper.
Related post: How Much Does It Really Cost to Own a Pet?
Aries (March 21 – April 19): Reseller
As a fire sign, Aries are passionate and dynamic. Online reselling is a perfect side gig for their impeccable sense of style. It takes an certain eye, timing and a knack for decision making to make a worthwhile profitable online sale and Aries get a rush from it.
They even could put their own artistic spin on what they are reselling. Refurbishing antiques and furniture could be a fun venture.
My wife is actually an Aries and flips guitars mainly using eBay (and sometimes gets to put an artistic spin on the guitars she is reselling).
Other side hustle ideas for Aries: photographer, landscaper, or Instacart shopper.
Related posts: How We Make Extra Money Flipping Guitars on eBay
12 Sites Like Craigslist to Buy and Sell Anything
Taurus (April 20 – May 20): Virtual Assistant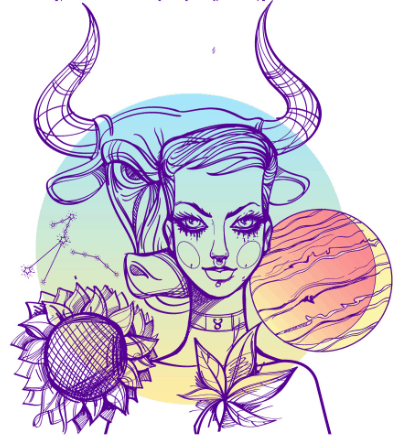 Tauruses are practical, dependable and well grounded. They make perfect virtual assistants and love working on projects. Virtual assistants do an array of online work to help web site owners and bloggers including content management, social media management, email marketing, answering emails, etc.
The workload that comes with being an online entrepreneur can get chaotic and Tauruses bring a voice of reason and clarity to any force of chaos.
Virtual assistants can find work by using remote job search sites like FlexJobs, networking with bloggers and online entrepreneurs online in forums, Facebook groups and Twitter or searching on sites like Fiverr and Upwork.
Other side hustle ideas for Taruses: ad manager, freelance writer or graphic designer.
Related post: Entrepreneur Stories: How This 21 Year Old is Making His Own Way
Gemini (May 21 – June 20): YouTube Cook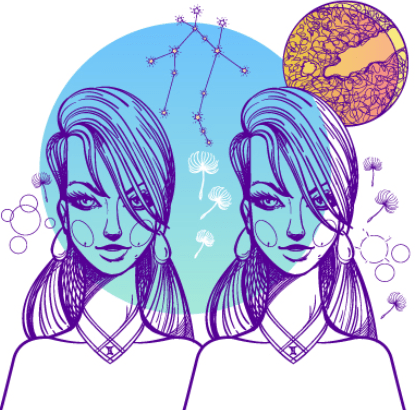 Geminis have an open mind and great taste that makes them great artists and cooks. Especially cooking on YouTube. They are very skillful, flexible and inspiring and those traits will help them build an online following to their cooking channel in no time.
There are a variety of ways that Geminis can make extra money on the side with cooking besides YouTube though such as running cooking classes or selling recipes to a variety of publications and websites.
Other side hustle ideas for Geminis: Home remodeling consultant, day care, or Airbnb host.
Related posts: 22 Easy Meal Prep Recipes For When You Don't Have The Time Or The Money
Cancer (June 21 – July 22): Airbnb Host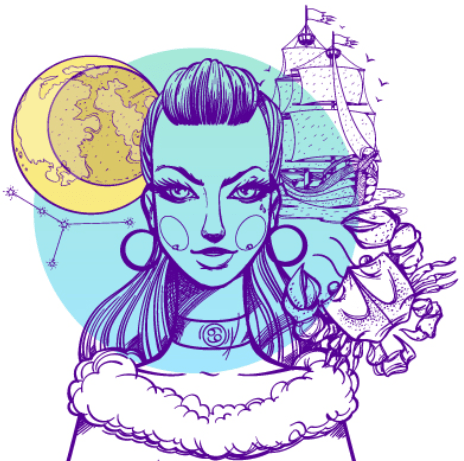 Cancerians are great hosts and absolutely love home-based hobbies. Why not take the love of their home-based hobby and turn it into a profitable side gig?
They have the ability to create the perfect Airbnb listing combining their love of art and hospitality. As a Cancer that is maybe looking to rent space out in their home for extra cash, you can check here to see how much you could potentially make each month.
Airbnb is not the only app you can list your space for rent on though. There are many others including Home Away and VRBO.
Other side hustle ideas for Cancerians: transcription, book reviewer or travel agent.
Related posts: How We Made $2,000 Per Month by Renting Rooms in Our House
10 Unknown Airbnb Hacks You Have to Try
Leo (July 23 – August 22): Podcaster
Leos have vibrant and energetic personalities. They shouldn't let that go to waste as they are born leaders and a side hustle like podcasting might be right up their alley.
Leos tend to love theatrics, being admired and having fun. Podcasting will definitely help them shine in their own "king of the jungle" light that Leos have.
An easy way to get started podcasting is brainstorming some ideas you could center your podcast around. Then check out apps like Anchor that let you easily record your podcast episodes on your phone and edit them too.
Other side hustle ideas for Leos: pet care, event planner, or actor.
Related post: 50 Ways to Make an Extra $500 a Month
Virgo (August 23 – September 22): Blogger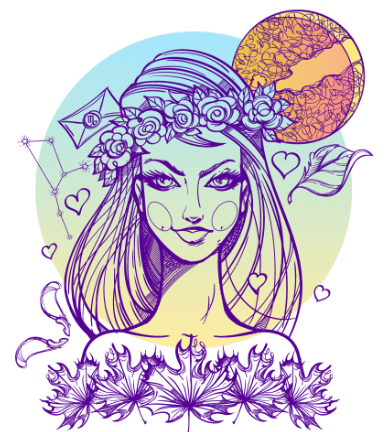 Virgos are major introverts and we'd rather not work in busy environments where we have to be social. We are just a tad bit awkward.
Blogging is great for introverts though where you get to express yourself creatively, without any face to face interaction. Virgos are also very detailed oriented and that is a skill that is absolutely necessary with blogging.
Bloggers make money from a variety of ways including serving ads on their blog, getting paid for sponsored content, promoting affiliate products and services (and getting paid when readers purchase something), creating products and selling them on their blog, etc. It's pretty fun if you have the time to put into it (because it can be time consuming at first).
Other side hustle ideas for Virgos: web developer, DoorDash driver, or online proofreader.
Related posts: Blogging For Beginners: 30+ Blogging Resources to Create and Maintain a Profitable Blog
Libra (September 23 – October 22): Mystery Box Creator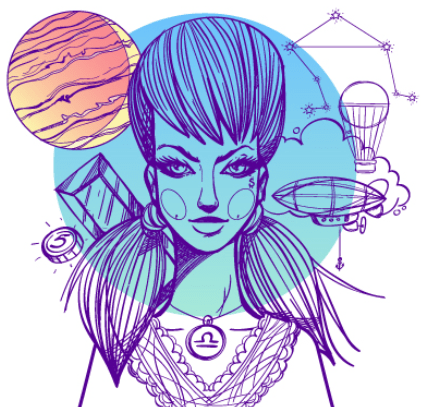 Libras are inspired by good books, art and discussion. They love to be surrounded by material things so I think creating mystery boxes for others would be quite enjoyable for them.
Since they are fascinated by symmetry and balance, they may have the right eye for what to exactly include in a mystery box. They could create mystery boxes of either historical facts and artifacts, mystery boxes full of outfits or lately I saw a 90s mystery box (which is a pretty cool idea I'd actually buy into).
To get started selling mystery boxes, people do this on eBay, Poshmark or using CrateJoy.
Other side hustle ideas for Libras: furniture refurbisher, graphic designer or photographer.
Related post: 10 DIY Crafts To Sell For Extra Money
Scorpio (October 23 – November 21): Bartender or Budtender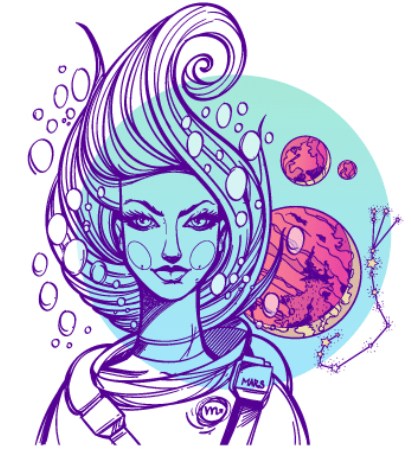 Scorpios are all about the facts but will always keep a secret for you. This makes them both great bartenders and/or budtenders.
They love to converse with others as they bartend or budtend, going over facts about wine or bud. When their patron gets drunk, they'll be there to soak up the secrets and make sure they get home safely. That is because they are also some of the truest friends of the zodiac (but are slow to trust others).
Scorpios are also great at management so keeping everything in order at a bar or bud shop will be an easy task for them.
Other side hustle ideas for Scorpios: data analyst, social media manager or personal organizer.
Related post: 28 Ways to Make an Extra $100 a Day
Sagittarius (November 22 – December 21): Sell Travel Videos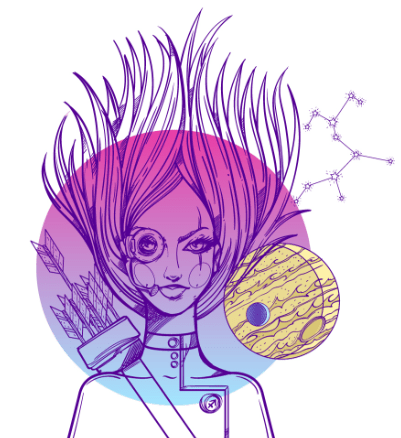 If you're a Sagittarius, you might already be too busy to have time for a side hustle. Sagittarians tend to keep their schedule pretty booked as it is.
Due to their open and philosophical mind, they experience quite a bit of wanderlust too. That is why I think Sagittarians can make quite a pretty penny by selling videos from their travels.
Making money off of your travel videos isn't has hard as you think. Start with looking at travel sites looking to buy your footage, stock photo/video sites that may buy it as stock footage, start a travel YouTube channel or think about filming your very own independent film.
Other side hustle ideas for Sagittarians: tour guide, brand ambassador, bartender or travel blogger.
Related post: 31 Ways To Save Money When You Travel
Capricorn (December 22 – January 19): Proofreader or Resume Editor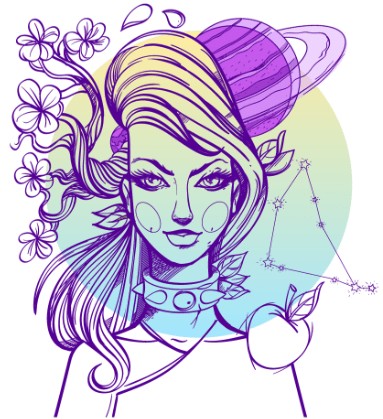 Capricorns are natural rule followers and need order to thrive. That is why they excel in the nitty gritty of online proofreading, especially resumes. Being career oriented and financially savvy themselves, they know what they want and go for it.
Capricorns believe presentation is everything. They can see a needle in a haystack from a mile away when it comes to editing resumes and other documents.
To get started online proofreading, check out this free Proofread Anywhere course.
Other side hustle ideas for Capricorns: event planner, eBook writer, or financial planner.
Related post: 15 Remote Jobs That Pay More Than $15 Hourly
Wrapping Things Up
No matter your zodiac sign, we are all different. What one excels at, another may find difficult. Don't limit yourself to just this list either. We also have some great side hustle idea lists and app guides on the site that might be useful.
Subscribe to get your free list of side hustles you can start this week!
Claim your free list of side hustles + tons of helpful resources to get started!
Research online for local opportunities as well. Online work is great but working in your community can also be rewarding.
Maybe you could find ways to increase your pay at work instead? Especially if you don't have the extra time to even think of side hustling, start with where you currently work and talk with your boss or mentor about how you can make more in that current position (or move up positions/lateral to other higher paying positions).
If there is no way you can find ways to make more where you currently are, job hopping isn't a bad thing. I've personally used it before to increase my own pay.
Find what works best for you and fits best into your life. And most importantly, choose something you love doing. You might have to try a couple of different things until you find something that clicks.
Did the suggestions for each sign resonate with you at all? Did you find the information on your moon and rising sign helpful at all? Let us know in the comments!
Related posts: 4 Side Hustles That Help Us Pay Off Debt
The Insurance You Really Need If You Have A Side Hustle
Steady App Review: 10 Side Hustles That You Can Do Through The Steady App
How to Recover From Burnout: 5 Steps I've Taken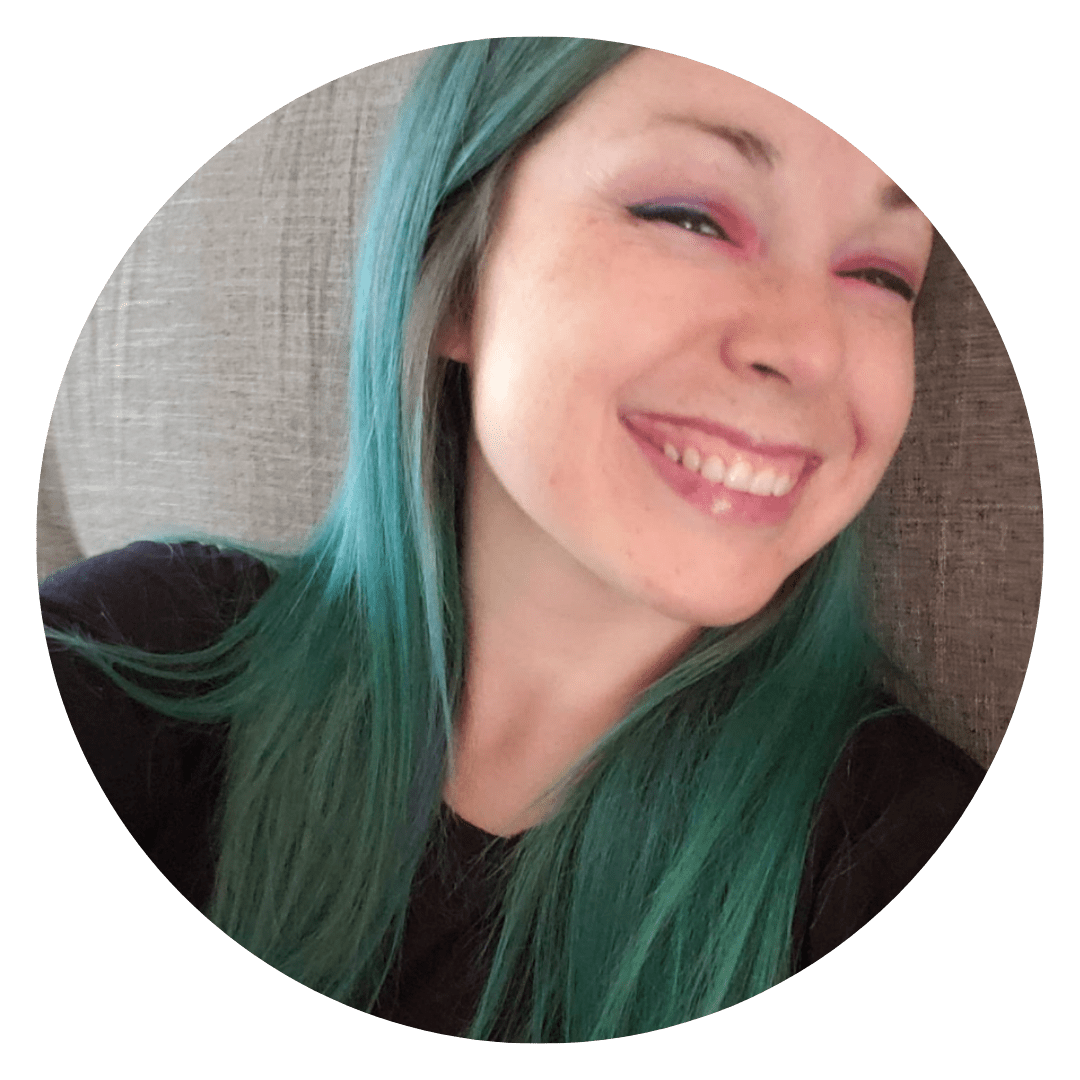 Daniella is the creator and author of iliketodabble.com. When their wife Alexandra and them aren't globetrotting or playing with their 7+ animals, they are dabbling and working towards a future of financial freedom.