Our website is supported by our users and contains affiliate links. We get paid when you purchase or sign up for anything through those links. Read the full disclaimer for more information.
Last Updated on November 30, 2020 by Yovana
I use to hate cooking and I mean HATED IT! I can't tell you how much money I have wasted on food because I didn't want to bother cooking.
This was mostly due to the time crunch (and laziness) I dealt with when cooking my own meals.
As you know from my previous posts, I have not always been frugal. I only started really caring about my finances about 2 years ago. Being frugal means no more ordering in or going out whenever I wanted.
I had to get my butt in gear, literally.
Thank goodness for Pinterest and the amazing online community I have found with blogging (shout out to the Mediavine Facebook Group).
Without them I don't think I would have been able to put together this amazing list of easy meal prep recipes for people like me – The people that seriously don't have the time or the money.
You will find the link to the full recipe in the title tag for each.
I also created a little free weekly meal planner printable. This way you can take your favorite easy meal prep recipes from this list, plug them into the planner and cruise through your busy week ahead!
Sign up to get your free weekly meal planner!
Plan your meals for the week. Save time, money AND your sanity!
Yes, you will be signed up to our email list when you sign up for the free weekly meal planner, but we will NOT send you any spam and you can unsubscribe at any moment.
Pin it for later!
This low effort recipe is a super delicious idea for a family friendly recipe. At under 30 minutes for total prep + cook time, it will only cost you under $20 for at least 4 servings of food, depending on how you portion out.
Air frying chicken thighs for sandwiches, salads or a unique dish is a great idea for a cheap and easy meal prep. Using an air fryer can also reduce the amount of fat, calories and harmful compounds in your food when compared to deep frying.
The creator of this recipe was able to get her chicken thighs at Aldi for only £1.99. That is $2.24 U.S. dollars when converted for us in the states. I'd say that is a damn good deal.
On top of that deal, you can use cash back and rewards apps like Ibotta and Ebates (get $10 welcome bonus for each when signing up today) and get cash back for your meal purchases.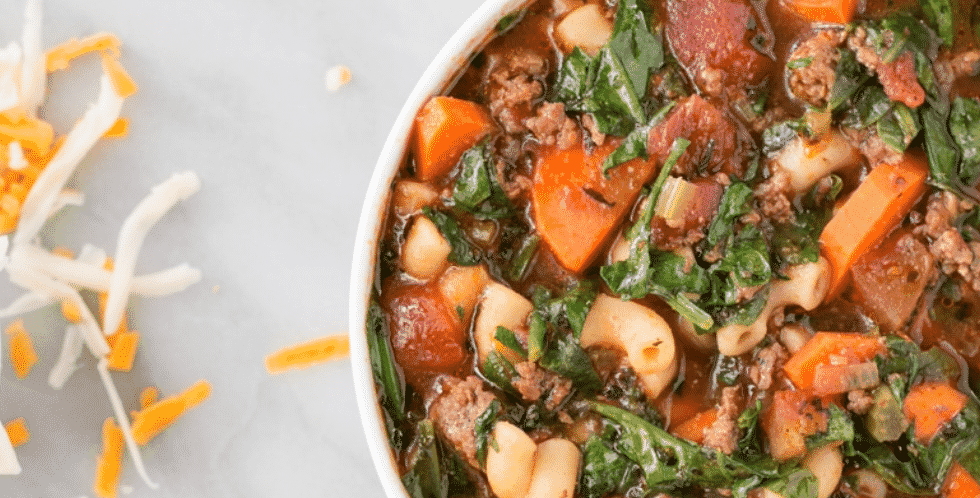 I love a good mix of meat, vegetables and noodles in a soup. This recipe only takes 30 minutes to complete and with simple ingredients that can be found on a budget almost anywhere.
Related posts: 26 Cheap Crock Pot Meals
20+ Ways to Lower Your Monthly Bills
What is better than a taco? A taco BOWL!
Personally, I think it is because you get more food that would would in a teeny taco.
I love this recipe because not only is it cheap, healthy and delicious. But it only take 25 minutes with prep time and cook time.
Ok, ok, you caught me. I obviously love sweet potatoes. That is why you will see a lot of the recipes with sweet potatoes featured in this post.
Even though the total prep and cook time for this recipe is a little longer than the others, at 40 minutes, it still goes on this list. Most of that time is because you have to pop it in the oven for 30 minutes.
But the ingredients are all simple, fresh and cheap to find.
Grocery hack: If you hate grocery shopping, get your groceries delivered instead. Instacart is this amazing grocery delivery service I have utilized one or twice when I am working from home all day and don't have time to go to the grocery store myself. Instacart delivers groceries from local stores in one to two hours. Choose from stores like Aldi, Target, Costco and more. The best thing about them is you can try them today for FREE!
These no bake energy bites are the easiest probably on this entire list. They are the quickest too, at only 10 minutes for the total time of the recipe.
What's not to love with these little delicious and healthy morsels of goodness?
Related posts: Frugal Living: 26 Tips to Live Big on a Small Budget
How To Create A Budget When You Are Horrible With Money
This idea is not only genius, but it is the perfect quick and cheap, zero waste lunch! Layer your salad in the jar, eat and wash. I am trying this one asap.
Mix up your leftovers by re purposing them into a soup. You can stretch out a $5 chicken to serve you for at least 3 more meals.
Talk about creatively frugal.
Two words. Baked potatoes.
I told you, I love potatoes. And I love how this recipe incorporates using an instant pot instead of baking them in the oven. I have never tried baked potatoes this way but I bet they are delicious!
Related posts: 45 Life Hacks to Save You a Ton of Money
Money Saving Challenge: Save $1,000 in 10 Weeks
As with any "no bake" recipe, they are going to be super quick. These no bake breakfast bars only take 10 minutes to make and are gluten free!
With only a couple of ingredients, they are budget friendly too. My sweet tooth is already craving them!
These delicious keto lettuce wraps will take you a whopping 15 minutes to complete! If you are bored by the lettuce, you can buy low carb tortillas and sub in for the lettuce.
I once made a crock pot salsa chicken but it took 5 hours (slow cooked). This instant pot salsa chicken recipe only takes a total time of 30 minutes!
The ingredients would probably only total up to $5-$7 so this recipe is a steal. You can make burrito bowls with it or just eat it by itself.
Related posts: 86 Genius Ways to Save Money Every Day
No Spend Challenge: How To Have A No Spend Week
I love naan bread and I love hummus.
You might need a sheet pan for this one to warm up your naan bread (or just pop it in the oven on the middle rack, pan-less).
Naan bread goes for $3.85 currently at my Aldi and when added on to the cost of the other ingredients, this recipe probably totals out to a little under $10.
For only a 15 minute recipe being under $10 bucks, sign me up!
Normally when cooking steel cut oats you have to cook them on the stove for around 45 minutes. Not with this recipe.
This is a total life hack if I ever saw one. Instead, you soak the oats overnight and then give them a quick cook in the morning – GENIUS!
This recipe is for those who love to set it and forget it. It won't take you 30 minute to complete but it will only take you 10 minutes to prep and throw it in the slow cooker for the next 8 hours.
Then when you get home from work or whatever you do, it is ready to eat!
Related posts: 22 Clever Ways To Get Free Gift Cards
10 Green Eco Friendly Products On Amazon To Help You Live A More Sustainable Lifestyle
This is another set it and forget it recipe. If you don't have a crock pot or slow cooker, I recommend this all natural stone crock pot that I personally use and LOVE.
Who said you can't have a a little flavor and have it be healthy too? This recipe is perfect for the one who is eating healthy and living meatless.
This recipe makes meals for the whole week under $10 in only 20 minutes! Yas, please!
Everyone loves spaghetti but crock pot spaghetti? I have never even though of this one before!
Prep time is only 5 minutes, then just leave it to cook for 2 hours and do whatever you want! Then after you eat it, prep lunch with the rest.
What is better than breakfast and tacos? Both of them together in a breakfast taco bowl!
At only 434 calories per serving and a total cook time of 17 minutes, this is a great recipe for breakfast, lunch AND dinner. Who said breakfast wasn't for dinner anyway? My favorite dinner is breakfast (if that makes sense).
Don't like beef? No problem. Easy turkey tacos is the perfect white meat, budget friendly option at only 10 minutes cook time.
My wife LOVES chicken pot pie but I never thought to make a casserole of it. This recipe is so creative and delicious looking.
It takes a little longer to cook than the rest of the recipes on this list but only 10 minutes to prep. So get your casserole together for 10 minutes and chill out for the next 35 minutes. It serves 8-10 people at under $10 after I did my estimates.
Alright, I know. Egg salad sounds boring but I love eggs. All kinds. They are cheap, packed with protein and delicious just like this recipe.
Total cook + prep time of this is only 25 minutes and the only ingredients you really need are eggs, dijon mustard, greek yogurt, some salt + pepper and a chopped red onion. Easy (and cheap-cheap, fun-fun) as that.
Related posts: 10+ Legit Ways To Get Free Stuff
22 Creative Ways To Turn Your Clutter Into Cash
10 Steps Closer to a Frugal Lifestyle
10 Simple Steps to Get Your Finances on Track
How to Save $1,000 for Christmas
More Frugal and Easy Meal Plan Ideas
If you hate going grocery shopping and figuring out the best meals for your buck, use a meal plan service.
Meal plan services I recommend:
What are some easy meal prep recipes that save you money AND save you time? Tell us your favorites that you love to make in the comments below!
Along with the free meal planner you got at the beginning of this post, snag the free budget planner too!
Sign up to get your free budget planner!
Effectively manage your finances and grow your savings.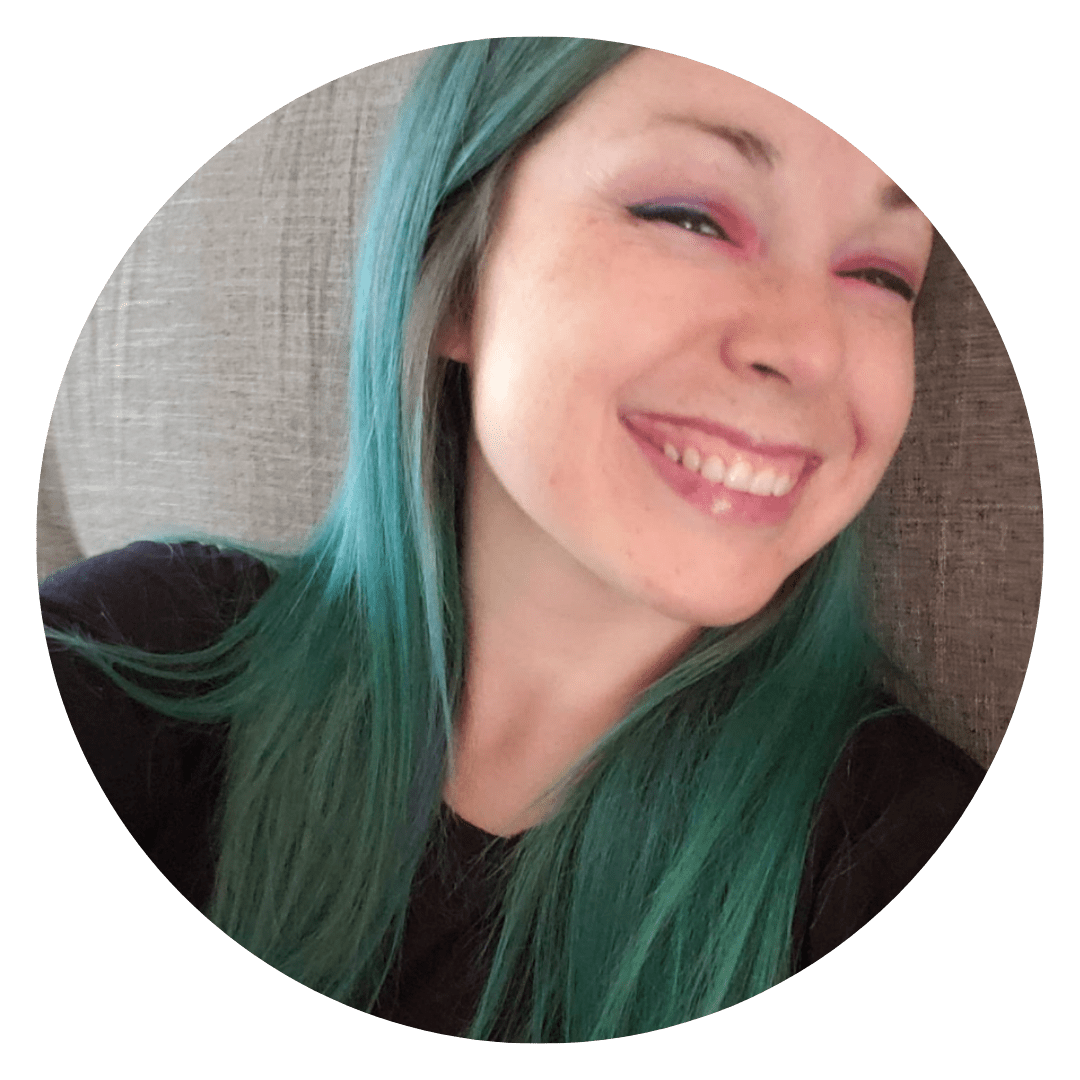 Daniella is the creator and author of iliketodabble.com. When their wife Alexandra and them aren't globetrotting or playing with their 7+ animals, they are dabbling and working towards a future of financial freedom.