Our website is supported by our users and contains affiliate links. We get paid when you purchase or sign up for anything through those links. Read the full disclaimer for more information.
Last Updated on November 30, 2020 by Yovana
I am so excited to launch this new series centering around entrepreneur stories and their journeys. This is an interview with Drew of DrewDuBoff.com, one 21 year old freelancer who dove face first into the online world. Read on for his story –
Tell us a little about yourself and your business.
My name is Drew DuBoff and I blog over at DrewDuBoff.com.
After a social media marketing teacher in college told me to start a blog, I sprung into the online world and began to soak it all in. Even though my first foray into online business was a failure, through the process, I learned that what I enjoyed the most was freelancing and being a virtual assistant.
That's what I've stuck with for some time now and I also coach struggling online entrepreneurs on how to scale their businesses and shatter the 7-figure ceiling, based on my experience freelancing for businesses with successful models.
Pin it for later!
What made you want to embark on this entrepreneurial journey and start your own business?
I was drawn in by the fact that I could create my own future and not be subject to the corporate world ad infinitum. I think most people see their lives before entrepreneurship as stuck and incomplete and I was very much the same.
But, starting my business gave me energy and this vitality that I hadn't seen in a long time.
I always wanted to own a business and be a manager…I just never thought it would be online! I wanted to be in the hospitality industry from a kid, so owning a restaurant was what I thought my destiny was going to be.
I couldn't have been more wrong! But, now I say that I take my hospitality education and translate it into an online setting. Ultimately, I want to provide service, regardless of the environment.
What were you doing before? What made you want to leave that and do your own thing?
I was in college. A junior at the time. I thought I was going to go into Marriott International's Voyage Global Leadership Development program after graduation.
After all, I had been primping and priming myself for that for what had felt like 3 years.
Then, in November 2018, they rejected me. Just like that on stage 2/4 after everyone thought I was perfect for the program.
Initially, I was upset, but I realized that this was an opportunity to not get swept up in the corporate world and to pursue my own business. I wasn't taking it *as* seriously at that time, but I decided then and there to go all in.
I couldn't be more happier with that decision. I was only making around $1,000/mo at that time, but I 300% my monthly, recurring revenue in January and have grown even more since then. I think every entrepreneur has that moment when they play Monday night quarterback and wish they had made the commitment sooner. I wish I had the mindset I do now back then to commit wholly.
Subscribe to get your free list of side hustles you can start this week!
Claim your free list of side hustles + tons of helpful resources to get started!
Starting a business is not easy. What was the hardest thing you faced when getting your business off the ground?
Getting clients. Still is. I don't really have any fancy schmancy automations or paid advertising set up to gain clients.
I built my business solely off of Facebook groups. I network and I'm quite good at it. But, it's not a long-term system for growth and it's something I'm looking to change over the summer.
It's natural for a service-based business to suffer from not getting clients. We're great at providing a service, but we're not always marketers.
Related posts: Entrepreneur Stories: Why One Woman Left Her Job to Start A New Chapter in Her Life
Entrepreneur Stories: From College Advisor to Serial Entrepreneur
Did you have any sort of savings that you applied towards getting your business up and running or did you take out a loan? Can you guide us through how that was like?
Hehe, absolutely not. Well, I wouldn't classify it as savings.
I nickname my bank account the dog fund because I want to get a puppy as a gift to myself for growing my business. Should happen next year.
Anyway, I worked a part-time job in campus dining at my university to help keep funds going into my account to support my business. I worked about 18-25 hours per week for that and made about $800/mo, which was my starting rate for my first VA client.
My business began to support itself quite nicely after the first client, but I didn't get a dedicated business bank account until 8 months after that.
I don't recommend online entrepreneurs take out loans. You'll end up paying off interest for years. It's something I'm quickly realizing with my student loans. Take a second job if you have to get some working capital.
Related posts: 35 Best Side Hustle Ideas To Start in 2019
How long did it take to actually start profiting from your business?
I started in November 2017 and received my first dollars in March 2018.
I had to look at my old accounting software for this, but I became profitable during Q2 of 2018, so shortly after that client started paying me.
Since then, every quarter has been profitable, but some months took a hit (such as February when I had attorney fees for setting up an LLC). My business typically operates at around a 40% net income margin.
What legal issues/road blocks (if any) you experienced during this start up period?
When I started, I was very persistent about the fact that I wanted some form of a freelance contract to protect my monthly gig. I think that's reasonable to expect, but I'm less persistent now, depending on the freelance service.
I put that burden on my client, but it was certainly a sticking point for about a week while they drafted that.
I also had NO CLUE how to pay self-employment taxes. That was a riveting topic to learn more about. I was just used to my employer taking out taxes from my paycheck, but this was a whole different ballgame.
What did you do in regards to finding health insurance and contributing towards retirement?
I'm young. 21, in fact. So, I'm still covered by my parents' health insurance plans for now. Thankfully, I haven't had to cut into my business' profits to pay for health insurance.
For retirement, I had consistently contributed from my personal bank account, so I just started doing it in my business bank account in April now that I have my LLC squared away. It's not that much per month, but it certainly helps to have some money in a Roth IRA for when I reach that age.
---
Money tip: For your current retirement plan, look into something like Blooom. Blooom takes the confusion out of your retirement. For free, they look at your current 401k and see how they can improve it. After your analysis, Blooom will place the trades within your account for a low flat fee.
---
How do you find the time to still tend to your own personal life and needs?
I don't! I'm notorious for spending too much time working on client needs.
I think the key is finding time in your day to do something that YOU want to do, not what others want you to do.
So, that might mean going to the barber, which I try to do once a month. Self-care is important because you can only work when you're healthy.
But, I'm definitely not the greatest at this. I'm also single and finally graduating from college in May 2019, so my life has been full of extracurricular obligations that I've had to take care of.
Setting clear expectations and boundaries has been helpful.
Related posts: How One Pennsylvanian Made $500,000+ From Creating and Selling Blogs
How One Couple Ditched the 9 to 5 for Van Life
How to Make $10,000 a Month Using The Skills You Already Have
What tools do you use and recommend to others to help manage your time, life and overall well-being while running a business?
Again, I'm terrible at this.
I have recently started using Toggl to track time for my freelance clients. It's actually helped me to stay more focused so I maximize the time I'm spending on my freelance clients daily.
If you don't track your time, you should consider it. It helps you to realize what your hourly rate should be, which, for me, in a service-based business, is extraordinarily important.
I also use Google Calendar to manage my activities and Calendly for automating the scheduling process.
What was one book, online article or other form of inspiration that guides you through your day-to-day work?
I love reading income reports. I think that's some of the most inspiring content out there.
That was certainly a motivator in me pursuing my own business.
Seeing that others have created awesome lives for themselves allowed me to see that it was possible for me to do that for myself. I'd like to think it's happening rather swimmingly.
I will say that those income reports were a major reason why I decided to launch my Scaling Success Stories interview series. I think that when people see others enjoying success, it motivates them to do the same.
Tell us one way your lifestyle has changed since becoming an entrepreneur?
I'm not geographically tied down to a certain location. I think that's the biggest change.
Now, whenever I'm at my conferences, I can just pull out my computer and take care of clients from wherever in the world I am.
I've even done the same thing abroad in Portugal and England when I was there.
Being geographically independent is an amazing thing.
What are 3 tips you have for others who are thinking about starting their own business?
My advice for wannabe virtual assistants (and entrepreneurs) is simple:
1) Give first, then receive!
Too many people "graduate" from education programs and think that clients will just come to them and that they will be a magnet for success because of the education they have received.That couldn't be further from the truth. You have to build up a name for yourself and establish credibility.
While I started virtual assisting in March of 2018, I started being active in Facebook groups in November of 2017. It took me several months and innumerable hours to build up this business. But, once people know you and have benefitted from you, they are much more willing to hire you.
2) Communication is king. I have maybe one video chat per quarter with a client. Be consistent in your communication. I have some clients I email with and others I'm in Slack channels with.
Also, be open and transparent about expectations and the deliverables. If you can communicate effectively, you can succeed at remote work.
3) Worth noting, setting up a schedule for yourself is also very important; you have to work hard, not hard work.
Think back to a time before you had your own business. What would you tell the "you" that you were back then?
I spent a lot of time on the design of my website – things like color palettes, fonts, logos, and even the structure itself. I chose the Genesis Framework with a Restored 316 child theme, and while I love it, I had no coding knowledge, so it took me a lot of time to get my act together.
If you're just starting, start simple. Get a simple site up with a description of your services.
Spend your time on the part of your business that will make you money and have a concrete ROI.
Thank you so much for sharing your experience with us! Any parting thoughts?
Spend a lot of time doing what you love in your business and get good at the things you don't love. Then outsource them after you've systemized your processes.
Focus on Google traffic before it's too late. Pinterest will probably become a pay to play platform soon, so focus on long-term organic traffic early in your business.
Finally, just do it! Start your business. Take action and you'll love yourself a year later for it.
I have 🙂
What do you think of Drew's story? Do you possibly have online skills you could utilize in similar ways? Are you also a freelancer like Drew? Let us know in the comments below!
Entrepreneur Bio:
Drew of DrewDuBoff.com is an entrepreneur, freelancer and highly sought after virtual assistant. To him, there's nothing more satisfying than seeing someone grow their business beyond what they ever thought it would.
Related posts:15 Remote Jobs That Pay More Than $15 Hourly
How to Hack Your Future by Getting a Side Hustle
11 Legit Online Jobs for College Students
How We Made $2,000 Per Month by Renting Rooms in Our House
28 Ways to Make an Extra $100 a Day
6 Simple Ways to Stop Stressing About Money and Enjoy Life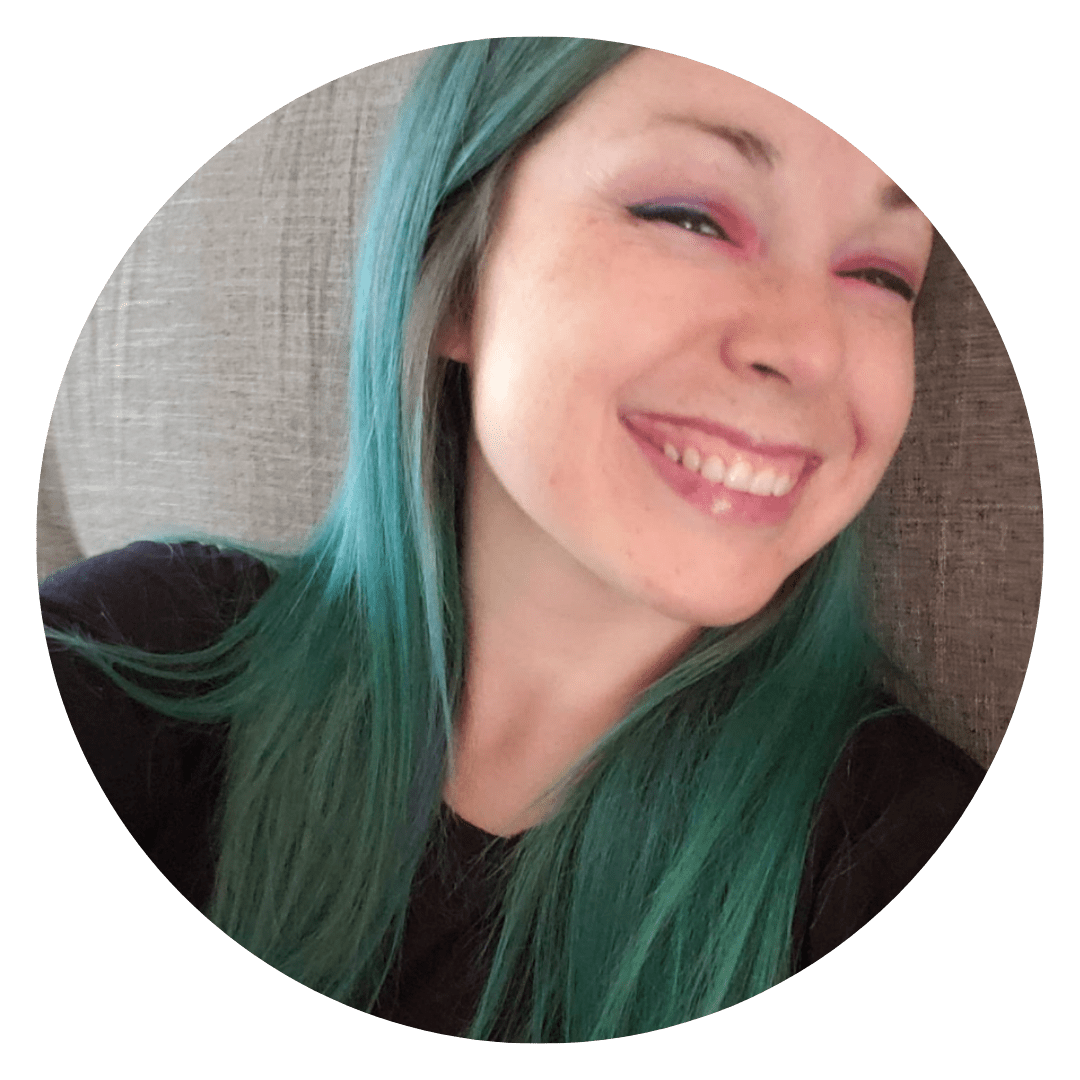 Daniella is the creator and author of iliketodabble.com. When their wife Alexandra and them aren't globetrotting or playing with their 7+ animals, they are dabbling and working towards a future of financial freedom.