Our website is supported by our users and contains affiliate links. We get paid when you purchase or sign up for anything through those links. Read the full disclaimer for more information.
Last Updated on October 27, 2020 by Yovana
Christmas is approaching! Don't be that person stuck in the mall on Christmas Eve doing last minute Holiday shopping. Trust me, it is NOT fun. Get your holiday shopping done now online and say goodbye to holiday stress. Plus, some of these online deals are out of this world. You will be both saving your money and your time. These are some of the best holiday gift ideas under $20 for anyone on your list.
Want to pave the way for a future of financial freedom? Get loads of tips that I use every day to make extra money and save extra money as I prepare for mine!
Pin it for later!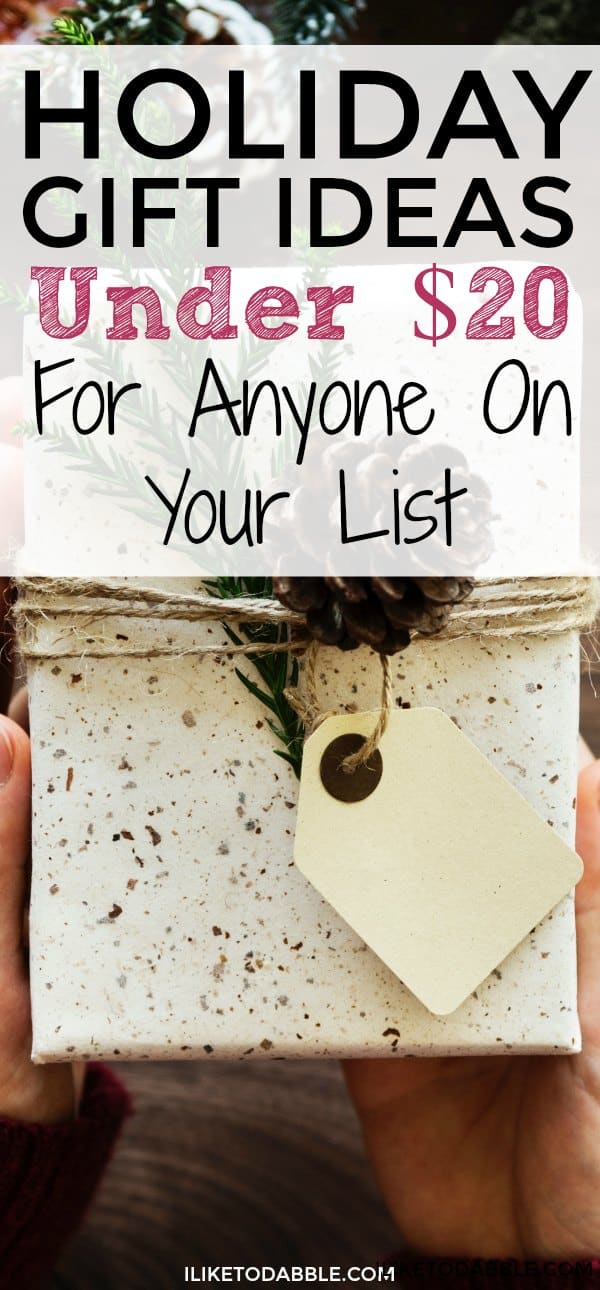 These holiday gift ideas under $20 are perfect for anyone on your list.
I love my bluetooth headphones I got last year for Christmas. I love to run when listening to music and these beat running with wired headphones on any day. Especially when it is windy and I have my headphones wire hitting me in the face :). Price: $19.99
These make a great gift for any occasion really. They are a great way to relieve stress and relax. If anyone on your list are into relaxing therapies such as ASMR (autonomous sensory meridian response), these head massagers achieve the same result. Price: $1 – $12
I have seen hoodies installed with wireless Bluetooth headphones before but never beanies or hats! Naturally when I saw this I had to buy one myself. This beanie can protect you from the cold and also allows you to listen to music and talk on your phone via Bluetooth. It comes equipped with set-in mic, available for hands free cell phone usage. Price: $15.99
I am sure someone on your list would love one of these. This aromatherapy diffuser will make any home smell wonderful along with humidifying the air. Humidifying the air has a number of great health benefits such as being able to breathe easier, relieve cough and sinus infections.
Someone always gets sick around the holidays. Make it easier for them to overcome a cold, allergies and the flu with one of these cute diffusers! Price: $17.95
Having a magnetic smart phone holder provides the perfect hand free solution to using a cell phone while doing a variety of activities. They are usually places on areas such as a car dashboard, kitchen counter, office desk allowing you to go safely and securely hands free with your phone or tablet. Price: $11.99
People will always need socks. Funny socks not only make a great stocking stuffer but make great gifts too. Set your friends up with some hilarious socks to highlight inside jokes or stylish sarcastic socks will do just fine. Price: $4.88
Cell phone armbands are perfect for anyone who is always on the move. And these days, who isn't? This way busy bodies can track their steps and have their phone conveniently handing while on a walk, run or workout. This Armband includes a SECURE built-in hidden key or fob perfect for your keys that you always need with you. The Armband also has a reflective light strip to keep you safe and seen at night. Stay focused on achieving your goals. Price: $11.97
Who doesn't love coffee? This gourmet coffee gift box makes a perfect gift for the holidays.The package is all wrapped up and ready to be gifted out of the box. The gift box comes in bronze, gold and black. Price: $19.99
Add a funny coffee mug to go with your gourmet coffee gift box. Great for a laugh at work or around the office, or of course at home. **Designed and sold EXCLUSIVELY by The Cool Cosmo; listings by other shops are illegal Chinese knockoffs**Tyrion had it right, Game of Thrones fans. He loved his wine but I bet he'd be a big fan of coffee, too! Price: $19.49
For those on your list hat you have no idea what to get, get them an Amazon gift card. That way they can order anything they wish. It's a win-win! Price: any amount
Give the gift of meal plans
With meal delivery services, cooking and eating at home has been easier than ever. I have found with most meal delivery services, some end up being much cheaper than grocery shopping. They are healthier for you too if you know where to look!
Check out some of these amazing meal delivery services that I recommend:
More ways to save on holiday shopping:
Need fun things to do for the holidays for cheap or even FREE?
Check out this post for 50+ cheap or free things to do for the holidays.It is also important to remember the holidays are not about flash and money. This time is about fun, friends, family, and most importantly yourself. I may sound selfish saying that but don't say you weren't thinking it too.
Other related posts: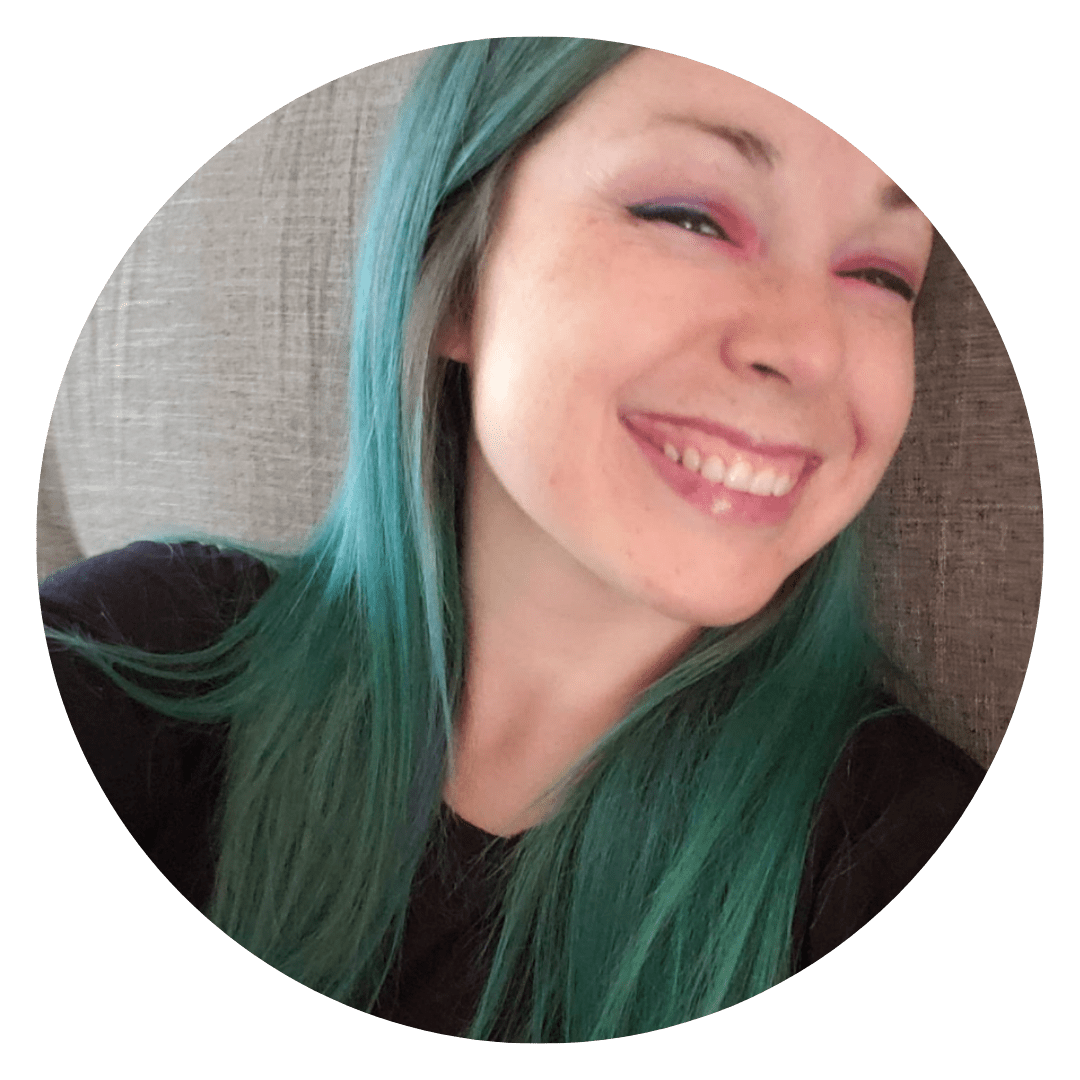 Daniella is the creator and author of iliketodabble.com. When their wife Alexandra and them aren't globetrotting or playing with their 7+ animals, they are dabbling and working towards a future of financial freedom.