Our website is supported by our users and contains affiliate links. We get paid when you purchase or sign up for anything through those links. Read the full disclaimer for more information.
Last Updated on October 26, 2020 by Yovana
As everything has gotten so automatic with the rise of bill paying online, we tend to forget where our money is going. Along with that, we all belong to more than one streaming service that we probably don't even use! These are among the many things you are throwing away your money on.
I recently checked my PayPal auto payments and found some old ones that were canceled were still paying out of my bank account. This prompted me to contact who the payments were going to and ask for a refund due to the cancellation that was done 2 years ago but there was an error on the companies and PayPal's end. This had me thinking to check all of my online bill paying services that I have set up to make sure I know where my money is going. I bet there are things you are throwing away your money on as well. We need to tie up any other loose ends because in this case, loose ends are lost money.
In my investigation into my own finances and monthly online auto payments, I found there are some things we are all throwing away our money on.
Want to pave the way for a future of financial freedom? Get loads of tips that I use every day to make extra money and save extra money as I prepare for mine!
Here are the top 10 things you are throwing away your money on!
Stop throwing away your money and feel better about your financial future.
Unnecessary streaming services
I bet you use Netflix religiously and so do I! Not only because it is the cheapest streaming service out there but also because I love the Netflix original series and movies. I also have Hulu for TV shows and of course my Amazon Prime. But I recently found I was still paying for Shudder (an online horror genre streaming service). When I first signed up for Shudder, I was trying to find hidden horror gems that I couldn't find on the other streaming providers. However, I found Shudder had a lot of the same stuff Netflix had and completely forgot about canceling the subscription.
Think of any subscriptions you have to streaming services that you don't even use and cancel them immediately.
Unnecessary subscriptions
Last year I had a mini obsession with subscription boxes. Among the many were FabFitFun and the Moon Box. The Moon Box ended coming every month and for about $50 a pop, it just wasn't worth it for me. However, I set up my FabFitFun box to come every season (Fall, Winter, Spring, and Summer) and for a number of products you get in each box, it is totally worth it at the time. However I had to come with terms that I didn't need these things. And thus, cancelled these unnecessary subscriptions.
PayPal linked recurring payments
As mentioned above, I recently went through my PayPal linked recurring payments and cleaned them up. This resulted in a nice refund from one company because the fact they were still taking payments after my cancellation 2 years ago was a huge error on their part. Go through your PayPal linked recurring payments by going to the PayPal website, and checking your 'Activity'.
Related:
45 Life Hacks That Will Save You A Ton Of Money
How To Save $500 Dollars A Month
Three Ways Driving With Uber Can Help You Save Up For A Trip
10+ Legit Ways To Get Free Stuff
Going out to eat
Going out to eat is a big money guzzler. What you can make at home for about $10, usually costs twice as much or even three times as much when you are out eating at a restaurant. They also add a ton more calories at restaurants for flavor so you might lose some weight AND save money by eating at home instead.
Going out to drink
You will be amazed how much money you save by just NOT drinking alcohol. It also will do a number of benefits to your health when you quit drinking. It adds up quickly at around $5 per drink, on average, when you are out drinking. If you quit drinking just 1 drink a day, you can save an extra $35 a week!
Having trouble saving money? Maybe you need a budget! Sign up below to get my FREE budget planner + debt tracker.
Sign up to get your free budget planner!
Effectively manage your finances and grow your savings.
Paying full price on clothing in the actual store
Before you go to Macy's tonight to look for a cute cardigan in whatever color you think you don't have, go on Amazon instead. I found the cutest cardigan on Amazon recently for only $1.10 and the quality is actually good! They also have literally every color imaginable. I also love the packs of tank tops you can get from Amazon for super cheap and in every color!
Not paying bills on time
Not paying bills on time come with some nasty fees. When I am late on my student loans they basically double my payment which means I am throwing away money on absolutely nothing! It could have been prevented by paying on time, which is why I have set up automatic payments for my student loans along with an alert that tells me when that payment happens so I know where my money is going and when it goes. I have done the same for my car insurance, electric bill, and other important payments. These are things I cannot afford to be late on.
Unnecessary outings
Seeing that brand new movie at the dine-in theater with the reclining chairs or going out to get my nails done for no reason at all are among the many unnecessary outings that we throw our money away on. We get bored, so we go out and throw money away. There are tons of things you can do for free and still have fun. Check out your local free zoo, go for a hike or watch a movie at home on Netflix.
Not ordering online
Ordering on Amazon makes everything easier and cheaper for me. Also, I have found a couple of meal delivery services to be an amazing saving opportunity vs. your weekly grocery shopping. Get in on the action and start saving on your groceries with ordering your meals from services such as Love with Food or HelloFresh!
If you want to save even more money, SwagBucks has a special offer of 1000 swag bucks when you sign up for Love with Food! Just click this link to get started! Love with Food is only $7.99 a month and you can cancel at any time with NO cancellation fee!
Use cash back applications when you order online for even a bigger payout of savings! Sign up for BeFrugal, get a free $10 today with this link and start getting cash back on all your online purchases!
Not using a rewards card or a rewards application
Cash back applications are great for when you tend to more of an online shopper. You can combine them with your already-awesome saving you get with Amazon Prime. Or if you tend to make large purchases online like I do for my blog's hosting, for example. I get $10 cash back just by paying my web hosting bill with Ebates.
Cash back applications are great for anything really, not just online. There are some that use browser extensions to get you cash back while shopping online, some that require you to scan a receipt, and some that don't need anything from you besides linking your card or bank info to get you cash back without any further hassle.
Other sites like Ebates to help you get the most cash back are as follows:
Ibotta – Get cash back for online purchases or by scanning a receipt from in store applications. Get $10 when you sign up with my link.
A few cash back applications that I am currently obsessed with:
Dosh – All the perks of a cash back credit card without having to actually get one! Just link your current cards to the app and get cash back! No receipt scanning, no waiting for the bank to approve your rebate, nothing but instant cash back!
Spent – I just started using this app and love it. This app will learn from you to help you organize your expenses and gives you cash back for your purchases. How cool is that!?
Using rewards cards gets you some great savings! Now that everyone is offering them, no matter where you shop, why not get in on the action because paying full price is just throwing away your money these days.
With the Amazon Prime Rewards Card
I get so much cash back every month. That is why this is the only credit card I will allow myself to have. I get so much cash back with it that any purchase I make on Amazon is free most of the time! With the Amazon Prime Rewards Card you can get 1%-5% back on purchases, depending on where you make the purchase. You get 5% back if the purchase is at amazon.com, 3% back if the purchase is at restaurants, gas stations and drug stores and 1% back on all other purchases.
The best thing about this card is no matter where you are, you are at least always getting a portion of your cash back! I got $150 back already this month and used it to buy some stuff for our yard and camping this weekend! Isn't that awesome? I basically got $150 worth of stuff from Amazon for free, all because I decided to give a rewards program a chance. Sign up today for the Amazon Prime Rewards Card and start getting cash back on your regular purchases with this link.
Related:
How To Create A Budget When You Are Horrible With Money
How To Shop Online And Not Pay A Dime
10 Steps Closer To A Frugal Lifestyle
9 Unusual Ways To Make Some Extra Cash
The Best Ways To Sell Your Stuff Online And Actually Make Some Money
How To Work From Home Doing Anything You Want
These Apps Want To Give You Money
Make Money For Your Spring Cleaning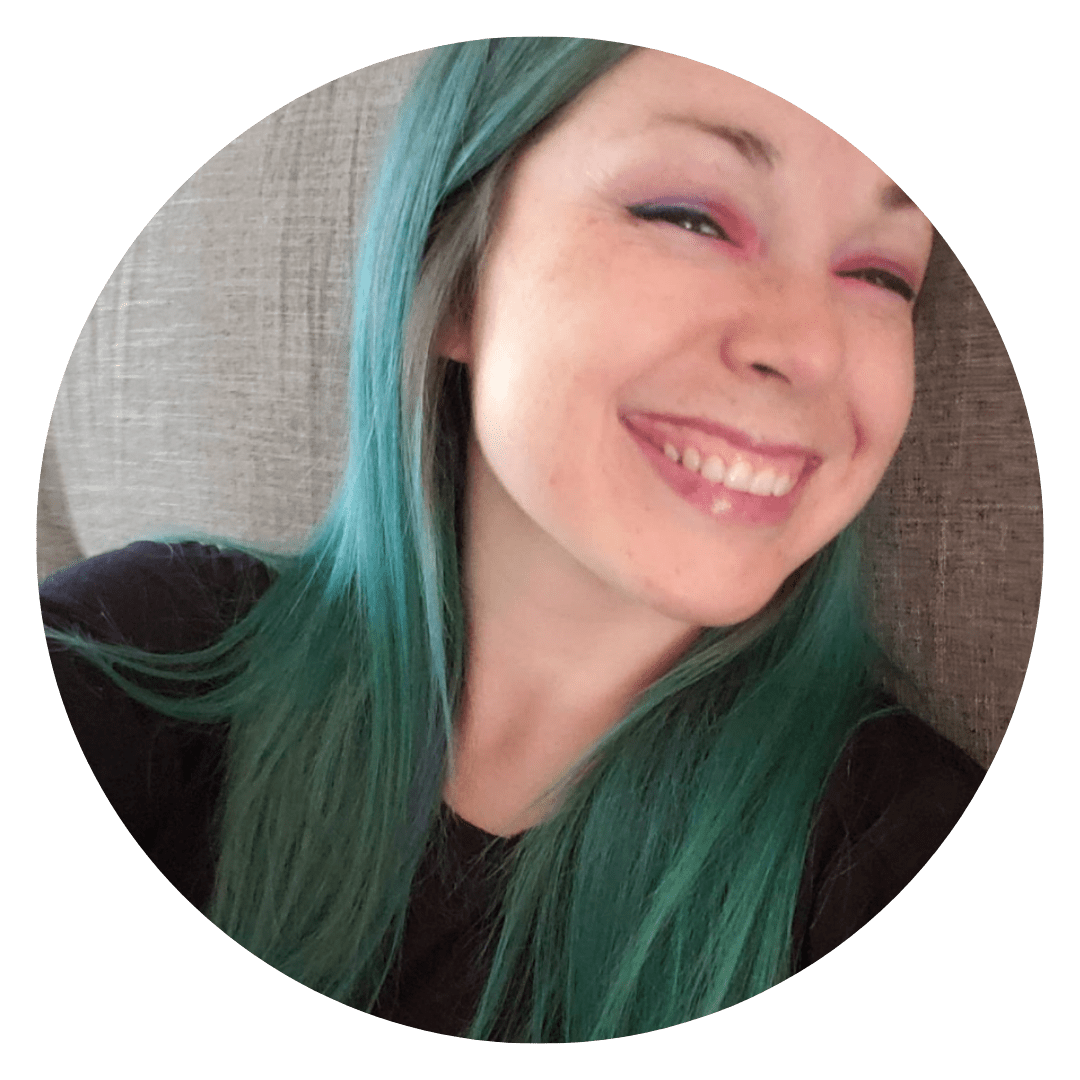 Daniella is the creator and author of iliketodabble.com. When their wife Alexandra and them aren't globetrotting or playing with their 7+ animals, they are dabbling and working towards a future of financial freedom.