Our website is supported by our users and contains affiliate links. We get paid when you purchase or sign up for anything through those links. Read the full disclaimer for more information.
Last Updated on October 27, 2020 by Yovana
Ever wanted to know how one gets into blogging? Or how it is even possible to work a full time job and also blog full time? I am so happy to share with my readers this amazing and inspiring interview I did with Ben Huber. Ben is the co-owner, and writer, at Breaking the One Percent, a business and entrepreneurship blog focused on helping motivated millennials discover their full earning potential. He is here to tell you how blogging for $0 is the best thing that has ever happened to him. Don't take that the wrong way either, his blog earns more than enough money but he chooses to put that money back into his blog while keeping his full time job for maximum return.
As I also work full time and run my blog full time, as Ben does, that is why I am so excited to share his story with all of you. Blogging has completely changed my life along with being able to change my finances. I believe it is truly the ultimate side hustle!
Want to start a blog? Check out my guide to Start a blog with Bluehost! If you sign up for Bluehost with my link you get a free domain, free site builders, free 1-click WordPress install, 24/7 support and all for only $2.95 a month!
Sign up and I can help you out on your blogging journey! Yes, it's free 😉
The Ultimate Blogger Freebie Master List
Sign up to get this master list of the top freebies for bloggers; free stock photos, checklists, courses, guides, planners, etc.
Pin it for later!
Tell me a little about yourself.
Haha, well, I am kind of a homebody for the most part. It doesn't help that I used to be very introverted and had the same circle of friends for almost 20 years. I think I've slid towards the more extroverted end of the spectrum over the past 5 years or so, though. My job as a nurse for the past few years has definitely forced me to talk and interact with people on a whole 'nother level (and blogging has only perpetuated that further). I still like being super independent and having my own downtime though.
Perhaps ironically, despite the typical nursing stereotype, I am pretty much your average guy. I have an unhealthy obsession with sports and I try to make it to the gym almost every day (I really like sports/fitness type stuff, even if I am horrifically out of shape myself). Beyond that I devote almost all my free time to my girlfriend, family, dog and blog (a lot of time to the blog :p).
Tell me a little about the world of professional poker?
So yeah, before the whole nursing career path I actually used to play poker semi-professionally for a number of years. I started in late high-school playing with friends about once a week on Saturdays for a couple bucks and I lost. Every. Single. Time.
They'd actually make fun of me (in good faith) for how bad I was.
I had a blast though and I loved playing/hanging out with everyone so a couple bucks (literally $2-$5) was a small price to pay for a ton of fun.
After we graduated high school we all went off to college (nearly my entire circle of friends ended up at Virginia Tech with me) and I ended up starting to play online sometime during 2006. This just happened to coincide with the height of the Internet Poker boom on PokerStars. Back then you could almost just mash buttons online and make money playing poker. I didn't make much at first because I had no clue what I was doing. Even for the first few years I played I couldn't have possibly broken $1,000-$2,000 dollars in total earnings. I just liked playing and it provided a huge break from the "stress" associated with college classes.
I think I took it just slightly serious enough during my third year or so of playing (around 2009) that I realized you could actually make decent money playing poker. I primarily played cash games (as opposed to the tournaments you usually see on TV) so I could sit down and get up from the digital felt and play for as long or as short as I wanted (from just 5 minutes to easily over 12 straight hours). By 2010 I was making a good bit over $100/hr playing cash games across multiple sites. I was effectively what you called a "grinder". I would play 20-24 simultaneous games at once, eking out small mathematical wins and cashing in on loyalty programs that the sites would offer to high-volume players. For an early twenty year old I was making incredibly good money and had earned a good bit over the six-figure mark in just two years just before, and a little after, I graduated.
Why did you leave that life?
In 2011 the Internet poker world came to a screeching halt for US poker players. The DOJ had nabbed the CEO's of a handful of the biggest poker sites in the world for a number of money-oriented crimes (thinking money laundering, tax evasion, etc). They weren't after the poker sites themselves but after the practices that many of the executives were using to finance their operations.
Just 9 months later, in that same year, the DOJ ruled that online poker wasn't illegal or anything like that but the damage to the online poker environment was already done (it has never really recovered).
While Poker isn't illegal per se, it remains an unregulated market (just like this whole Bitcoin frenzy you've heard a lot about lately). There is no consumer protection and you're basically out of luck if something happens. It's worth noting that 3 states do now have fully regulated online poker but it won't be until there is true Federal regulation that online poker in the United States ever really makes a considerable comeback.
Because of all those sweeping changes, coupled with the fact that I didn't really want to play poker for a living (despite liking it so much), made it a pretty easy choice to use my degree to pursue a more "conventional" career path. A degree in Biology, alongside my work on the ambulance during college, made my choice to enter the nursing field pretty easy.
Are you still a nurse or did you quit nursing for blogging?
This may surprise some people but despite pulling in about $100,000 this year between our 3 blogs I haven't taken out a single dollar. In fact I haven't taken a paycheck in almost 3 years now (we started VTX in February of 2015).
If I had to guess, I'd say we've each (Jeff and I) put in somewhere between 5,000-7,000 hours of work each and I've yet to take out a single penny. I've contributed my cut of our earnings to further developing our business.
Fortunately I am blessed to have a RN position that pays more than enough for me to get by and then some. I am leveraging that flexibility to put money aside and, as previously mentioned, invest all my blogging income back into further growing the blogs!
For those who're wondering about my nursing background, I have a little experience in nearly every department (ED, ICU, PCU, etc) but now I work as a "Clinical Administrator" for one of our regional hospital networks (basically a house supervisor with some other responsibilities).
The more that I think about it the more I realize that each blog has effectively risen from lessons (and the apparent voids) that arose from the previous blog.
Jeff and I actually started VTX Capital as a membership site for investing oriented content. We realized after about a year of writing that Jeff and I were never going to be able to compete with larger banks/investment sites (with billion dollar budgets) to acquire those sorts of clients.
We realized that the content we were writing only appealed to very segment of the US population, and because we weren't offering something ground breaking/unique, we needed to expand our appeal.
For far too many months we were stubborn about switching gears. We should have thrown the towel in much earlier but it's hard to turn you back on something you've worked really hard on for months on end.
Fortunately the switch to focusing more on personal finance oriented content paid off immediately. We realized our audience had instantly expanded to the entire US adult population; much larger than the precious few, largely male, people who cared about individual stocks and various market research.
In October 2016 Jeff and I got the itch to kind of share our story and talk more about the "blogging" aspect of our business. It amazed us the number of doors/opportunities that had become available to us specifically because of blogging. We had learned a ton over the previous 18 months and realized that making real money from a blog (and perhaps making a living from it) was a very real possibility. It was then that we decided that Breaking The One Percent (don't ask me, Jeff named it) was going to be our avenue to do just that. It was going to serve as our medium for reaching millennials interested investing, business and entrepreneurship. Of the three sites we operate, I think BTOP is the one Jeff and I both enjoy working with the most. J
It wasn't long after launching BTOP however that we realized VTX was no longer serving its originally intended purpose. We immediately knew we wanted to evolve VTX into something more brandable. VTX Capital didn't exactly role off the tongue like The Penny Hoarder or any like-minded. VTX Capital, in our own minds anyways, didn't exactly appeal to the random 24-year old girl even vaguely interested in bettering her finances. We wanted something better. As a result we have effectively rebranded VTX Capital into our new site personal finance site DollarSprout.com.
Want to pave the way for a future of financial freedom? Get loads of tips that I use every day to make extra money and save extra money as I prepare for mine!
Do you blog full time and how do you make money blogging?
I guess you could say so. I easily put in 40+ hours a week of work into ours blogs on top of holding down my full-time nursing job. Jeff, the co-owner of all the blogs, is salaried for us and works from home (he also easily puts in 50-60+ hours a week into working on the websites).
The end goal here is that maybe a few years of sacrifice and hard work will exponentially accelerate the rate at which our blogs will "take off", if you will. Jeff and I have set a lofty goal of 300k in gross revenue for 2018.
Personally, I don't really have a set figure set or anything, but I've saved enough that I think it is quite likely that I'll join Jeff in working full-time for our company (VTX Capital, LLC) at some point in 2018.
What made you turn to blogging?
My road to blogging is probably one of the more obscure ones. I actually started "blogging" without even knowing what I was doing was even blogging. Basically Jeff and I needed a way to teach people about the (stock) markets, and how they should be investing their money, and we just started "writing articles".
I didn't really realize that what we were doing was effectively blogging…it was certainly never our intent anyways. I never really read or followed any major bloggers so the concept was so entirely foreign to me that I really didn't even know what a blog was…haha…crazy but true.
It wasn't until early 2016 when Jeff and I had moved VTX Capital in more of the personal finance direction that I began to realize that what we were doing was effectively blogging. It felt beyond weird to refer to myself as a "blogger" and it's still not a term I am 100% comfortable with yet.
What do you normally blog about and why did you choose that topic?
We almost exclusively focus of personal finance, business and entrepreneurship oriented content. Ironically Jeff and I both went to Virginia Tech and studied Biochemistry and Biology respectively. That said, both of us had a strong affinity for wanting to work in the finance industry and Jeff went on to work for a private wealth management firm for a number of years after graduating.
If they hadn't paid him scum of the Earth wages, we probably wouldn't be where we are now. We both became jaded "working for the man" at low paying jobs with Bachelor's degrees and we wanted to have more control over our lives.
What tips do you have for new bloggers starting out with similar circumstances?
I think newer bloggers have it harder now than some of their counterparts did just a few years earlier. The Internet is a really crowded place and it takes hard to work to stand out. That being said, just because it is hard doesn't mean you can't, or shouldn't, try.
I think if you're persistent enough, realize this is a long (long, long, long) term commitment, and have a continuous willingness to learn, that almost any adult in the United States is capable of running a successful (money-generating) blog.
If you're unwilling to learn, adapt, and try new things almost constantly, I can all but virtually guarantee you will not succeed in this industry. You don't have to be publishing mind-blowing content, you just have to keep going.
My biggest piece of advice is this:
Start by studying your competitors. Emulate them. Track and follow every single aspect of what they're doing. I tell this to people all the time but ask yourself this exact question.
"What is it that my competitors are doing that is working"?
What exactly is it they are doing that is making them a sustainable business? Learn from them and continually readjust.
Ummm, not to be boring but nothing particularly exciting (not anything hidden or "secret" per se).
We're pretty transparent about virtually every aspect of our business model. Jeff works on a lot of our "income reports" which are really just a bird's eye view of everything we're working on. Our huge goals for 2018 are to dominate FB ads (to extend our reach) and further our SEO influence/organic audience (we're also likely to publish a few more courses for BTOP but those months away at the absolutely earliest).
Do you ever plan on starting your own personal blog?
Honestly it's not something I've given a lot of thought. I'd definitely say not anytime soon. I think Jeff and I have a sort of bond that's going to keep us in this thing together for the long haul. I've known him for the better part of 10 years now and I don't see that partnership including separate personal brands or anything like that.
I think if Jeff and I were to succeed beyond even what either of us expect that it would be pretty cool to maybe have our own spin-off type stuff but I think we're talking about something that may never happen (or at the very least is years away).
What lessons have you learned and what issues are you still struggling with on your journey
to a better more self-fulfilling career?
I am definitely looking forward to the day that this extreme time commitment/insane work-life balance thing starts to improve dramatically. Jeff and I have put in an unbelievable amount of time. We definitely don't sell other bloggers on the dream that they can make a full-time income on anything less than full-time work.
Fortunately we both have significant others who are super supportive of our vision and still find a way to care about us at the end of the day (I think we do a pretty good job of supporting them too so I'm going to give us a solid pat on the back for that). At the end of the day Jeff and I both want to have a really successful business but very much realize there are still things more important than staying up late and getting that new blog post up (or whatever it is you're currently working on).
---
Who is Ben Huber?
Ben is the better looking co-owner, and writer, at Breaking the One Percent, a business and entrepreneurship blog focused on helping motivated millennials discover their full earning potential. A full-time nurse, Ben knows a thing or two about side hustling and uses blogging as a platform for teaching people about money, and as a vehicle to break into the top 1% himself. You can troll him in the BTOP Ultimate Blogging group if you so desire.
Follow him on Twitter and join the Facebook group for Breaking The One Percent, to help you grow your blog and money.
Do you still work your full time job while running your blog? What goals are you working towards with your blog or blogs? We would love to hear more from you, my readers!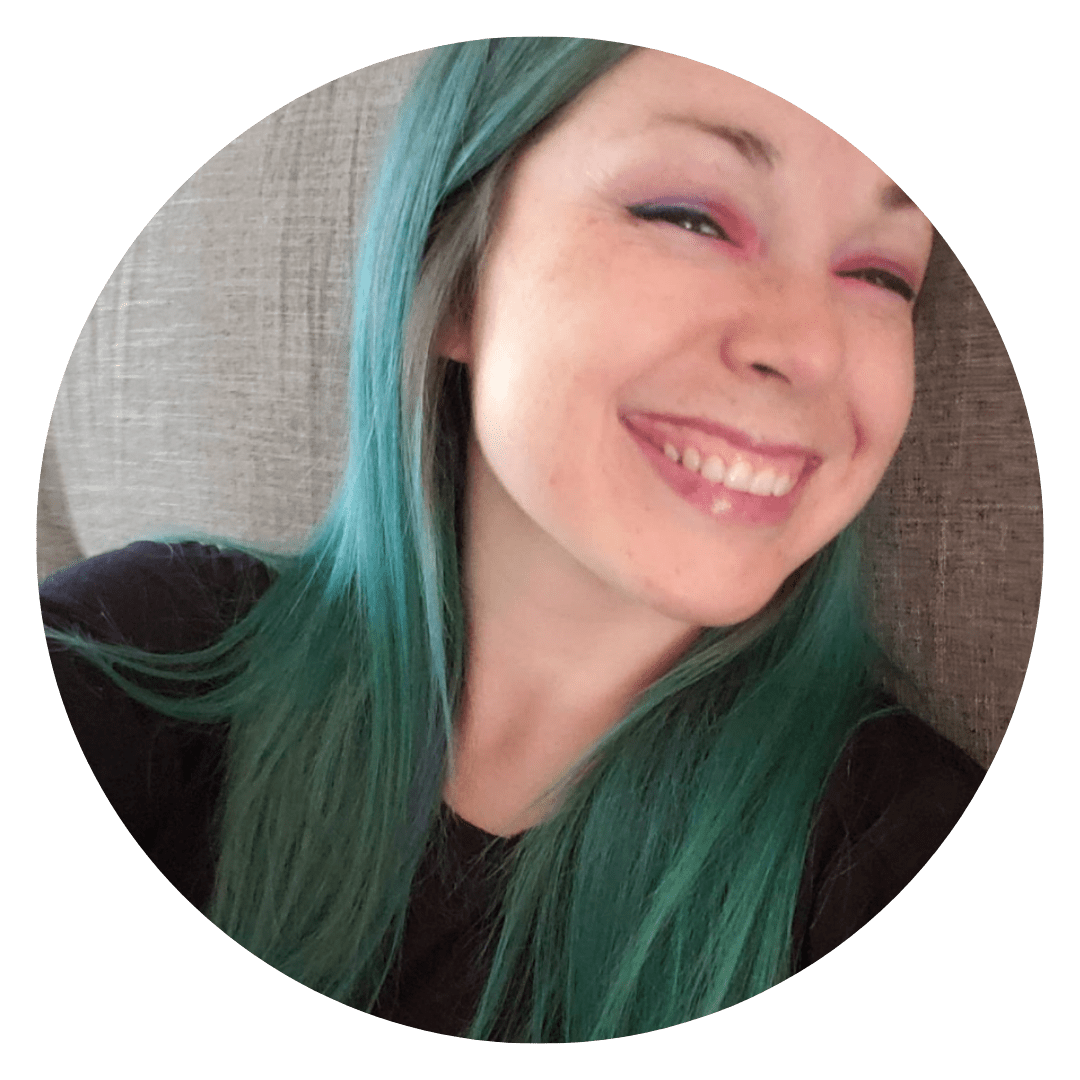 Daniella is the creator and author of iliketodabble.com. When their wife Alexandra and them aren't globetrotting or playing with their 7+ animals, they are dabbling and working towards a future of financial freedom.