Our website is supported by our users and contains affiliate links. We get paid when you purchase or sign up for anything through those links. Read the full disclaimer for more information.
Last Updated on October 27, 2020 by Yovana
It was not too long that I was a newbie blogger making these very same mistakes. What am I saying, I am still fairly new at this! I have only been blogging for about 6 months now (with an unexpected 2 month break) and every day I am learning new things. My favorite posts to read lately are the ones about what NOT to do as a new blogger since I am very much invested in my blog and do not want self-sabotage! From reading around and from my own experiences, I decided to write this round up of the top blogging mistakes and how to avoid them!
Hopefully, this will be as helpful for you as it is for me just typing this. Some of these are important to reiterate to yourself time and time again because the more you blog, the deeper you go, and sometimes you can get lost. It is important to reevaluate what is important and what isn't when running a blog. Do not get lost in your own head. Get out of your comfort zone, read other blogs completely different from yours, experiment, and most importantly, have fun!
If you have not yet started a blog and want to, or are having trouble with where to start, check out How To Create A Self Hosted WordPress Blog. If you sign up for Bluehost with my link you get a free domain, free site builders, free 1-click WordPress install, 24/7 support and all for only $2.95 a month! You really can't beat that deal. I have already made $3000 from affiliate marketing alone after only 6 months of blogging, thanks to the Making Sense Of Affiliate Marketing course.
Not sure about starting a blog? No sweat! You can even make money with affiliate marketing on Pinterest!
Looking to find out how you can also start a successful blog? Sign up to get hundreds of free resources to help you get started! I mean, it is FREE so why not?
Here are the top 10 blogging mistakes and how to avoid them!

Not having a plan
In order to have a successful blog, you need a plan in place to follow so you stay consistent and organized. One of the biggest mistakes I made as a newbie blogger was I didn't have a niche. I had a plan but it wasn't a realistic one as I didn't have a clear niche nor a specific audience I was creating content for. I was writing and cranking out content but had no goal for my blog. You will see what I mean if you look at the very first few of my posts.
I finally chose a niche within my first couple weeks and created a plan and even though it should have been the very first thing I did, at least it was done. Without it, I don't know where this blog would be today.
No paid hosting or paying too much for your website
If you want to have any type of measurable success with your blog or make money blogging, you need paid hosting. Paid hosting ensures that you can choose the domain you want, own that domain, truly own the site, and control all operations. Don't end up paying too much for your website though.
Hosting providers I recommend:
Bluehost – Sign up for $2.95 a month for basic hosting with my link!
Aiming for perfection
When you have a clear plan for what you want to do with your blog, it will be easy to form your posts and stay consistent. Don't spend hours writing your post because you are going over it time and time again. Proofread your posts with little effort using Grammarly. It is 100% FREE and makes sure your post is clear, effective and makes sure your spelling and grammar are correct as you go. I absolutely love grammarly and is one of my favorite tools that I have used to boost my blog productivity.
Comparing your blog to others
When you compare yourself to others, you start striving to be like them or have an idea of 'perfect' in your head and will never be satisfied about where you are with your blog. This also hinders your ability to be 100% yourself and will show in your content quality.
There is no need to freak out and try to be like all the other bloggers out there. Just follow your gut about what you need to do and what you need to write and always be yourself. Yourself will thank you later ;).
Related: People You Can and Can't Do Without For Your Blog To Flourish
Not treating your blog as a business
Treat your blog like a business with a brand. Your brand has consumers that is your audience. And you MUST track your expenses.
Let's face it, having a successful blog is never actually free. I don't care who told you that you can have a successful money making blog for free, but they are lying to you. Whether it is just hosting you are paying for, or paying for email marketing, scheduling tools, social media marketing, ads, etc, you need to track your expenses.
Quickbooks is amazing accounting software that can make running your small business easy, fast and most importantly: secure. You can easily track your expenses with it's many low hassle features. This way you are always making the right business decisions and don't get stuck with massive bills and debt in the long run!
Spend less time on accounting and more time doing the work you love.
No email list
If you don't treat your blog like a business, you probably don't have an email list either. You need an email list to consistently communicate with your audience (your consumer), track what is working and what isn't working with your audience, and secure repeat visitors to your blog. It is important to build a relationship with your readers. Without an email list, you never get the opportunity to build a relationship with your readers and keep them engaged.
I use Convertkit for my email list and is the best email marketing platform I have worked with. I tried all of the free options and absolutely hated them. They were complicated and a hassle to use. To me, staying productive with my blog is very important as I also have a full-time day job. Convertkit has made it very simple to manage my email list and keep an open on-going relationship with my readers.
An amazing way to stay organized with your email list is with using GMass, a mail merge product that lets you send and schedule mass email. So if you want to communicate with different categorized list of subscribers that your email list may be composed of, you can stay on top of it and organize those communications seamlessly with GMass.
Additional features of GMass that are included but not limited to are:
Use Gmail to send mail merge campaigns with automatic follow-up emails.
Connect to Google Sheets.
Personalize. Schedule. Track opens and clicks.
Create email lists based on search results.
Send emails as replies to the last thread with each person.
Set automatic follow-up emails to be sent sequentially until you get a reply.
Read more about GMass and how it can help your email list.
Related: How To Grow Your Email Subscriber List By 100%
No images
Pinterest is one of the largest traffic sources for this blog (and most others' as well) so images is an absolute MUST! Images also boost your SEO so people will be able to find your blog easier when searching for your content on google.
Check out PicMonkey to boost the quality of your images and make them pinnable!
Related: How To Create Stunning Images For Your Blog In 5 Minutes
Not utilizing SEO and keywords
The first thing you should do after you get your domain and hosting, grab your free included SSL certificate and install it on your site. The Bluehost support team can do this for you if you have no idea what to do, since support is also included for free. Site's with SSL certificates get a higher ranking in Google than those without, since they are more trustworthy. Installing an SSL certificate will also help protect your blog against potential hackers.
Help get your blog post structured appropriately to boost your SEO and gain more visibility in Google's search results by checking out YoastSEO! This plugin is another favorite tool of mine that I use daily. It will help you choose keywords and use those keywords throughout your posts. It also has a readability feature to make sure all your posts have a good readability rating.
Related: Idiot Proof SEO: How To Improve Your Google Rank
Not having a visually captivating and easy to use theme
Optimizing your theme and site will give the go-ahead to Google indicators that your site is trustworthy. Your site must be original and your theme should load quickly. It also must be responsive as well as being cleanly coded with no broken bits or modules.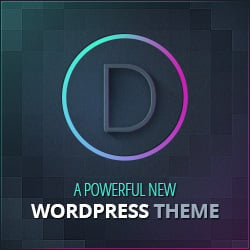 There are plenty of free themes that are SEO optimized but sometimes you might get more out of purchasing a theme. Creative Market, Elegant Themes, StudioPress and iThemes are known for their state of the art themes and security.
Check out Genesis from StudioPress, one of the most popular among professional bloggers due to how many benefits it provides, SEO being one of them!
Not utilizing Pinterest and social media
When you first set up your blog, apply for and use rich pins. Remember to get a business account on Pinterest for your blog as well. Or else you won't be able to set up rich pins nor be able to use the Pinterest Analytics. Rich pins are more likely to be clicked on and will ultimately bring more visitors to your blog.
Set up your pins on a schedule using either Tailwind or Boardbooster. Learn how I went from 300 to 3,000 pageviews using Pinterest using both of these tools!
Pinterest is not the only secret here though. Share daily on all the social media platforms you can. From Facebook and Twitter to Reddit and Stumbleupon, there is always more readers in your target audience waiting to find your content and latch on!
Some courses I recommend to help you on your blogging journey:
If you don't know where to start with Pinterest in order to help you gain success with your blog, check out the Pinterest Traffic Avalanche course. Pinterest Traffic Avalanche is a solution for beginner bloggers to drive 10,000 – 100,000+ ORGANIC monthly visitors to their blog, on auto pilot!
Take a sneak peak at what their course entails here:

Want to start monetizing your blog? Try out affiliate marketing and check out the Making Sense Of Affiliate Marketing course.
One of the best blogging investments you will ever make is Michelle's Making Sense Of Affiliate Marketing course. It helped me increase my affiliate marketing income by about $3,000 since I took the course 3 months ago. The money is well spent with this one since you will get access to all the course content and Facebook group for life.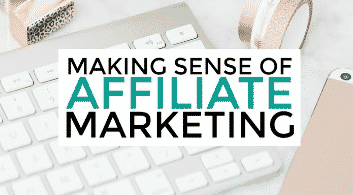 What other tips do you have for other bloggers like us that you don't want to see making the same mistakes we have? I would love to hear from you!
Related:
10 Effective Ways To Make Money Blogging
How To Make Money With Pinterest
The Fail-Proof Guide To Get Started With Affiliate Links
The Top 28 Sites That Pay You To Blog
How To Boost Your Traffic With Pinterest
22 Easy Affiliate Programs For Bloggers
How To Create A Self Hosted WordPress Blog
How To Monetize Your Blog Using Free WordPress Plugins
21 Top Tools To Help Boost Your Blog
How To Create A Beautiful Blog Using Free WordPress Themes
Idiot Proof SEO: How To Improve Your Google Rank
How To Create Killer Blog Posts
Looking to find out how you can also start a successful blog? Sign up to get hundreds of free resources to help you get started! I mean, it is FREE so why not?
The Ultimate Blogger Freebie Master List
Sign up to get this master list of the top freebies for bloggers; free stock photos, checklists, courses, guides, planners, etc.
---
Blogging resources that I love:
Here are some blogging resources I use to get from where I was when I started in April 2017, to now.
Bluehost: When you are first starting your blog, you don't want to spend a fortune on hosting and neither did I. Hosting your blog on Bluehost gives you a free domain, free site builders, free 1-click WordPress install, 24/7 support and all for only $2.95 a month.
Making Sense Of Affiliate Marketing Course: When I first started this blog I was confused with how people made money on their blogs, scratching my head wondering why money wasn't piling into my Amazon affiliate account. Then I found this course that is helping me to make almost $1000 a month, and my blog isn't even a year old. If you invest in any courses for your blog, this is the one to invest in!
Creative Market: I love using Creative Market to find cute graphics, stock photos, fonts, plugins and themes to incorporate into my blog. I also love the periodic freebies they send straight to my inbox. There is something for everyone on Creative Market, for as low as $0 in some cases!
Elegant Themes: Elegant themes is the number one theme provider in premium WordPress themes, in my opinion. Their Divi theme is out of this world and completely changes the way we build and maintain blogs by making everything 100% easier. I love this site.
Affiliate Window: A number of the affiliates I promote throughout my blog come through Affiliate Window or AWIN. Affiliate Window is a great and easy to use affiliate network to help boost your blog earnings.
Grammarly: Without this tool, every other sentence you read on this blog would be completely butchered. Grammarly is an extension I installed onto my Chrome browser and automatically spell-checks and grammar-checks ANYTHING I type. I love it.
Picmonkey: I use PicMonkey and Canva for editing all the images, graphics, pinnable images and featured images on my blog. I switch between the two to keep the cost low ;).