Our website is supported by our users and contains affiliate links. We get paid when you purchase or sign up for anything through those links. Read the full disclaimer for more information.
Last Updated on October 26, 2020 by Yovana
There are many ways to boost your blog's traffic these days, especially with the rise of social media. Facebook seems like it rules most of our lives anyway, so it has become a crucial traffic source for a majority of bloggers. Among the ways to boost your blog's traffic are sharing on various social media platforms such as Facebook, Twitter, Instagram and Pinterest along with participating in the various groups you might belong to on those sites. But did you know in order to share your post and blog on those sites, you need a plugin if you do not have custom coding for that functionality?
If you have not yet started a blog and want to, or are having trouble with where to start, check out How To Create A Self Hosted WordPress Blog. If you sign up for Bluehost with my link you get a free domain, free site builders, free 1-click WordPress install, 24/7 support and all for only $2.95 a month! You really can't beat that deal. I have already made $3000 from affiliate marketing alone after only 6 months of blogging, thanks to the Making Sense Of Affiliate Marketing course.
If you want more scale and options out of your hosting, check out managed WordPress hosting options with GoDaddy or WPEngine. With this link, you can get started on GoDaddy today for only $1!
Here are some free blogging resources that have helped me on my blogging journey. Maybe they can help you too?
The Ultimate Blogger Freebie Master List
Sign up to get this master list of the top freebies for bloggers; free stock photos, checklists, courses, guides, planners, etc.
You can boost traffic through SEO but the only way you know if you are implementing SEO correctly (most bloggers are not trained content managers), is if you implement a WordPress plugin to score your SEO. If you have no idea how well your SEO scored on your content, how will you know if people can find your site through Google and other search engine's besides maybe checking yourself? However, it takes some time to build rank in Google through SEO and you may never find your page through those search pages until maybe the later pages (and that is no good). Check out my easy to follow Idiot Proof SEO guide for more information on this!
You also boost your blog's traffic by building an email list and interacting with the folks on your email list through many sequences or email blasts to promote your blog's content even further. There is a plugin for that as well!
One of the easiest ways to boost your blog's traffic, however, are through your posts themselves. You can use a wide variety of WordPress plugins, integrated into each post and page in whatever way you see fit, to boost the traffic in interesting ways you probably didn't think you could.
Tap into the power of WordPress plugins to boost your blog's traffic and make life a little easier for you.
You can download and install plugins on your blog by going to 'Plugins' -> 'Add New' -> Search for 'Insert Plugin Name Here' or click on the various links provided to you below.
Shareaholic
I use Shareaholic on every page and post on this blog and I love it. The plugin is easy to customize, implement and easy to share to any social media platform that exists. The share button at the end of the string of social media buttons will show you all of the sharing options available (example before and below all of my posts). What I like most about this plugin is it makes my images easily pin-able by displaying a clickable Pinterest icon on the top right-hand corner of each image when hovered and makes it possible for the user to pin right there and then!
Shareaholic also provides an option to display ads on each post for extra opportunities to monetize. Check out some other useful social plugins for your blog: The Best Social Plugins For WordPress 2017 and for plugins to monetize your blog: How To Monetize Your Blog Using Free WordPress Plugins.
YoastSEO
YoastSEO makes my life 100% easier and is a great way to learn about SEO (Search Engine Optimization). Did I mention it is also free!? However, they do have a premium version if you like to add multiple keywords if you require 24/7 support and have advanced SEO knowledge to leverage. It makes it possible to optimize my content for search engines so others like you can find my site. The bonus 'Readability' feature lets you know if your content reads well or not and calls you out on grammar mistakes. Increasing visibility and readability will help you gain followers and keep them!
Related:
How To Create Killer Blog Posts
Idiot Proof SEO: How To Improve Your Google Rank
21 Top Tools To Help Boost Your Blog
Grammarly
Alright, so Grammarly is not a plugin exclusive to WordPress but I did want to add it to this list. You can add a Grammarly extension to your Chrome browser or Windows OS (or whatever browser and operating system you normally use) and it will check your spelling and grammar mistakes wherever you are, including WordPress. Since I added it as an extension in my Chrome browser, it checks everything I type in every site or app I am using, including WordPress.
It is extremely helpful because it shows my mistakes as I go in the bottom corner of my WordPress post or page editor as such:

This way I can check the readability against both YoastSEO and Grammarly for the best chances to achieve premium content for my readers. Try out Grammarly for free by clicking here.
WordPress to Buffer
WordPress to Buffer is a plugin that sends updates to your Buffer (bufferapp.com) account for scheduled publishing to social networks, such as Facebook, Twitter, and Google+. It will send those updates when you publish or update Pages, Posts or Custom Post Types in your blog. This way you can automate sharing to social media and take some of the manual labor off your shoulders.
Revive Old Posts (Formerly Tweet Old Post)
The Revive Old Posts plugin will help you keep your old posts alive and boost your blog's traffic thanks to their great automated features. Revive boosts your traffic by automatically sharing your old posts. This ultimately drives more traffic to them from Social Networks by helping you promote your old content. You can set sharing intervals and number of posts to share to drive more traffic by reusing your old content!
ConvertKit
I recently switched to using ConvertKit and couldn't be happier with it. It is refreshing to finally get my hands on an email provider that actually makes it easy to reach and interact with my followers. The sign-up forms are neat, they are easy to implement, and my emails never end up in the spam folder like with MailChimp. Download and install the ConvertKit WordPress plugin to easily embed your forms in your WordPress site or embed your form directly into a page or post using a shortcode.

Check out how neat this form looks thanks to ConvertKit's WordPress Plugin!
The Ultimate Blogger Freebie Master List
Sign up to get this master list of the top freebies for bloggers; free stock photos, checklists, courses, guides, planners, etc.
WordPress Popular Posts
WordPress Popular Posts is a highly customizable widget you can drag and drop into any of your sidebars, header or footers. The widget displays the most popular posts on your blog during whatever time frame you set it to, or set it to 'all time'. This can help boost your blog's traffic by sending your readers to other areas of your site that they may more likely engage on or share. You can also display the number of views each post has, the number of comments, a thumbnail for each one, or just display the title's themselves to keep it looking clean. Scroll down to my footer and see it for yourself!
Click To Tweet
Click to Tweet is a WordPress plugin that makes it simple to highlight snippets of your blog post for readers to easily share on Twitter. What is great about this plugin is that it also offers support outside of WordPress! So for those whose sites not running WordPress, consider a tool like Click to Tweet.
Check out some other useful social plugins for your blog: The Best Social Plugins For WordPress 2017.
Subscribe To Comments Reloaded
Subscribe to Comments Reloaded is a plugin that enables commenters to sign up for e-mail notification of subsequent entries. This makes it even easier for your readers to sign up for your mailing list to get the most recent updates from your blog, bringing them back time and time again to boost your blog's traffic. The plugin includes a full-featured subscription manager that your commenters can use to unsubscribe to certain posts or suspend all notifications.
Inline Related Posts
Companies like Entrepreneur, The Wall Street Journal, and BBC use this concept extensively throughout their website's content. If you go to their sites you will see the related posts often throughout the paragraphs and after certain subjects.
The Inline Related Posts plugin uses the same technology to insert related posts using a shortcode throughout your posts and content. This will help you to increase engagement, page views and to reduce the bounce rate.
Google XML Sitemaps
You can generate an XML sitemap with Google XML Sitemaps. This plugin will generate a special XML sitemap which will help search engines like Google and Bing to better index your blog. Better indexing means the audience you are trying to reach will find your blog easier. More followers equal more traffic.
Check out how Google XML Sitemaps can boost your SEO and ultimately your traffic: Idiot Proof SEO: How To Improve Your Google Rank.
Once you boost your traffic, try monetizing off of it using this step-by-step guide: The Fail-Proof Guide To Get Started With Affiliate Links.
The Ultimate Blogger Freebie Master List
Sign up to get this master list of the top freebies for bloggers; free stock photos, checklists, courses, guides, planners, etc.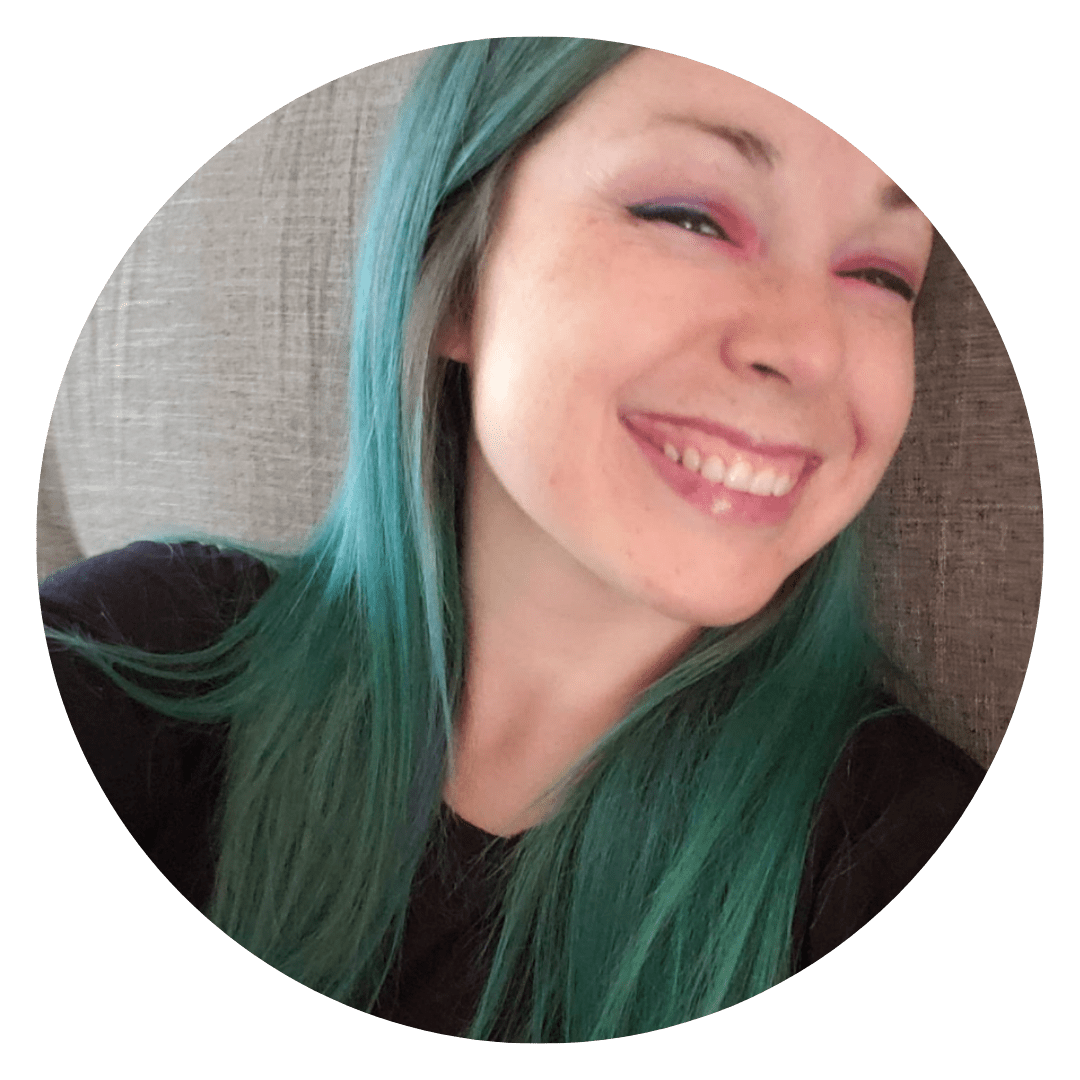 Daniella is the creator and author of iliketodabble.com. When their wife Alexandra and them aren't globetrotting or playing with their 7+ animals, they are dabbling and working towards a future of financial freedom.