This page contains affiliate links and we may receive compensation when you click through, purchase or sign up for anything through those links. Read the full disclaimer for more information.
Last Updated on
Looking for a perfect all-in-one resource list of blogging productivity tools to help boost your blog?
All of us in the blogging world are constantly looking for ways to make our lives easier, that is for sure. Blogging takes a lot of man hours on a day-to-day basis to make our sites and articles exactly what our readers are looking for. We are constantly learning, planning, writing, tweaking, editing, and editing again. What especially makes our lives easier in the blogging world are applications targeted towards bloggers that serves as useful tools for our craft. The blog tools you use can sometime make or break your blogs success, depending on how they boost or break your productivity and creativity. You want to boost your blog, not break it!
These top tools will boost your productivity, creativity and boost the success of your blog These 21 top applications and tools have helped me hit the ground running with my blog in it's first month. Without these helpful tools, I would be scrambling and would have probably taken me way more than 1 month to get to where my blog is today (as you are seeing it now).
If you have not yet started a blog and want to, or are having trouble with where to start, check out How To Create A Self Hosted WordPress Blog.  If you sign up for Bluehost with my link you get a free domain, free site builders, free 1-click WordPress install, 24/7 support and all for only $2.95 a month! You really can't beat that deal. 
Here are some free blogging resources that have helped me on my blogging journey. Maybe they can help you too?
These are the top 21 blogging productivity tools that are helping bloggers reach their fullest potential.

It is all about productivity because for some of us wasted time is wasted money.
Let's boost your blog!
WordPress is what I use to power my self hosted blog and site. WordPress is the easiest to use content management system in my experience. It is highly intuitive and customize-able.
If you are looking to start a blog that you:
1. Fully own the domain and content
2. Are looking to monetize off of it
3. Are seeking a flexible blogging platform
Then I suggest that you get a self hosted plan through Bluehost (the best hosting you can find for only $2.95/month) and install WordPress. You won't even have to do anything. the folks over at Bluehost take care of most the setup!
I LOVE my YoastSEO WordPress plugin. This plugin makes my life 100% easier and is a great way to learn about SEO (Search Engine Optimization). Did I mention it is also FREE!? However, they DO have a premium version if you like to add multiple keywords, if you require 24/7 support and have advanced SEO knowledge to leverage. YoastSEO makes it possible to optimize my content for search engines so others like you can find my site! It also has a 'readability' feature that lets you know if your content reads well or not and calls you out on all those tiny grammar mistakes that happen from time to time.
I use to have Shareaholic and trust me when I said I loved Shareaholic. However, I was blown away when I found Social Warfare. Social Warfare share buttons are so sleek, easy to use, and don't slow down my site. If you are looking for the perfect social media sharing buttons for the ultimate social media marketing tool, check out Social Warefare.
Note: You may find some older posts that still mention Shareaholic. However, I have since switched to Social Warfare and will never look back!
Check out some other useful social plugins for your blog: The Best Social Plugins For WordPress 2017. For some plugins to monetize: How To Monetize Your Blog Using Free WordPress Plugins.
Click to Tweet is a WordPress plugin that makes it simple to highlight snippets of your blog post for readers to easily share on Twitter. Click to Tweet also offers support outside of WordPress! So for those whose sites not running WordPress, consider a tool like clicktotweet.
Check out some other useful social plugins for your blog: The Best Social Plugins For WordPress 2017.
I recently switched to using ConvertKit and I LOVE it. Although, it is not free and they have no free trial options. But let me tell you this, it is 100% worth it. I love how neat the sign up forms are, how easily it is to add in the opt-in forms wherever I want using a short code, the free plugin, and my emails don't ever end up in the spam folder like with MailChimp. I am also quite pleased with how I can add in or change any CSS style and it actually works the way it should. Did I mention the email sequences are amazing! You can set up email courses or just a sequence of information sent out to your users and control who and when they are sent out. It organizes a dialogue with your subscribers and get's rid of that 'fake' feel you might get with non-intuitive emails. This one was a winner for me!
MailChimp is free if you do not have the money to purchase ConvertKit. The drag and drop customization interface to design forms and emails is a better user experience than ConvertKit. Unfortunately, I was unhappy that my emails kept ending up in the spam folder when I used MailChimp. Besides sending out a 'Thank You' email, email campaign, or auto RSS feed updates to your subscribers, you have to pay additional to set up any other automated emails.
If you want to try MailChimp, you can boost the MailChimp experience for your users with the MailChimp for WordPress plugin. You can get 20% off the MailChimp for WordPress plugin with this link.
Pexels is a FREE site where you can sign up and use their repository for professional stock photos! They are all legally free to use and/or share for personal or commercial purposes. They have many styles of photos, with a range of different sizes from a huge array of categories.
If you aren't using photos that are legal freely use and share on your blog, you need to check out How To Create Stunning Images For Your Blog In 5 Minutes!
Pixabay is another FREE site where you can sign up and use their repository for professional stock photos! All the photos downloaded from Pixabay are 100% free and legal to use and/or share for personal or commercial purposes. They offer more photos in the search results than Pexels do. You can search for days through the search functionality and explore all type of different photos. The possibilities for your blog's graphics are endless with Pixabay.
If you aren't using photos that are legal freely use and share on your blog, you need to check out How To Create Stunning Images For Your Blog In 5 Minutes!
I was found Canva one day when I was searching for a free and quick way to whip up a logo. I created my first logo with Canva for FREE and went about my way. Canva is great for editing stock or personally taken photos for your blog and optimizing them for social media. Your first 30 days are free but after that, you are going to have to pay up. With Canva, you can invite and collaborate with up to 50 team members, stay organized with unlimited folders, resize your designs with magic resize and create a brand kit for consistent designs.
If you aren't editing and optimizing your photos for your blog and social media, you need to check out How To Create Stunning Images For Your Blog In 5 Minutes!
PicMonkey is what I used to create my second logo, the logo you see at the top of my blog today. I also use it for all of the featured images and pinnable images throughout my blog. When I tried it out, I instantly fell in love with the hundreds of templates they offer to start out with. You can edit and optimize your photos for your blog and social media and even share from the platform and save to the hub.
If you aren't editing and optimizing your photos for your blog and social media, you need to check out How To Create Stunning Images For Your Blog In 5 Minutes!
The Ultimate Blogger Freebie Master List
Sign up to get this master list of the top freebies for bloggers; free stock photos, checklists, courses, guides, planners, etc.
Tailwind is a tool used for scheduling pins and posts to your Pinterest AND Instagram. Some of the features included with your Tailwind scheduling tool are smart scheduling, unlimited scheduling, measures post success, website insights, profile, board metrics and archiving.
You can start for free today and get $15 dollars towards any paid upgrades with this link.
Hemingway is a free marketing tool that analyzes your text for readability. It highlights sentences that are too complex or dense. They dumb down your posts to about a sixth or seventh grade reading level, making it easy to read and understand.
Grammarly's online grammar checker will check your article/post for spelling, sentence structure, punctuation, style, and more. Your post's initial Grammarly score is free to see. If you want to see suggestions of what to change, you are going to have to fork over some cash.
I love using Grammarly because I don't have to think about spelling or grammar mistakes because Grammarly does that work for me! Start using Grammarly today for free with this link!
Buzzsumo is great for businesses and bloggers alike. They offer a HUGE amount of services ranging from content discovery to competitor research. You can you to their site and start out by entering a topic or domain to try out Buzzsumo. It will analyze what content performs best, for any topic. It also provides brand monitoring, influencer marketing, content curation, content research and planning, and much more! They also have a useful blog and resource section you MUST check out!
Having trouble coming up with new ideas for what to blog about? Blog Topic Generator from HubSpot will help you come up with a week's worth of relevant blog titles in a couple seconds. Get started by entering the three nouns you want to work with and they generate your titles!
Quora is a crowd sourced answer website and can help lead you to the types of questions that real people are asking. Then use these questions for blog post topics where you provide the best answers to these questions. To get started, search for your keyword and follow topics related to your blog's focus.
This one was a lifesaver for me as I am nothing near content manager status. Quick Sprout helped me realize the important of your headings and subheading within content to make the site easier to scan. They also helped me realize to include more links to other areas on my site as that boosts traffic and higher search rankings. Enter a URL into Quick Sprout, and you get an analysis of the site's performance and content. The "Social Media" tab shows you which posts from the site have been home runs, and you can take inspiration from the highlights on the list.
Have a groundbreaking idea for a blog post topic? Go ahead an run the topic through Google Trends to see the topic's search volume for the different keywords and phrases. This will come in handy when you are thinking about boosting your blog's search engine optimization.
Evernote is a fast idea collecting application where you can literally drop everything into to refer back to later. You can save notes, snippets, photos, webpages, and more. Evernote's tagging system is incredibly robust so you can keep your ideas with a simple tag in any number of awesome ways such as by topic, by sub topic, by stage, and more.
Todoist is a great way to organize your ideas, place them all in one spot and schedule when they might go live. You can also break down the blog post's writing process into manageable steps. You can also collaborate with a team!
There you have it, 21 top tools to boost your blog and success!
You can also boost your blog's audience, traffic and earnings with affiliate marketing and social media platforms. These are the most valuable tools for your blog but at times can be often overlooked as a tool that you can really tap into and take full advantage of.
If you are not yet familiar with affiliate marketing and how to use affiliate links, read up on it here.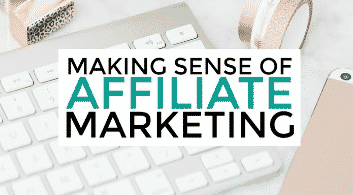 Most of my affiliate marketing success is because of an amazing course called Making Sense Of Affiliate Marketing by my favorite finance blogger Michelle. Michelle is the creator of makingsenseofcents.com and is a blogging superwoman. She quit her full-time job to run her own business and travel full time. She makes $100,000+ monthly from her blogging business and a large part of that income comes from affiliate marketing. Michelle's experience is unmatched in the blogging world, at least I think so, and thus her course content is unique. Making Sense Of Affiliate Marketing was 100% worth it and has already doubled my affiliate marketing earnings within only 2 weeks. (Update 10/15/2017: I have since tripled my affiliate marketing earnings)
Affiliate Networks And Programs
Social Media Sites
Related:
22 Easy Affiliate Programs For Bloggers
The Top 28 Sites That Pay You To Blog
How To Apply For And Use Rich Pins
How To Boost Your Traffic With Pinterest
How To Create A Self Hosted WordPress Blog
How To Create Stunning Images For Your Blog In 5 Minutes
The Top 11 Resources For Free Stock Photos
How To Create A Beautiful Blog Using Free WordPress Themes
Boost Your Blog's Traffic With WordPress Plugins
How To Grow Your Email Subscriber List By 100%
The Fail-Proof Guide To Get Started With Affiliate Links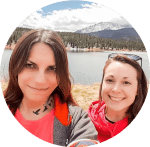 Daniella is the creator and author of iliketodabble.com. When her wife Alexandra and her aren't globetrotting or playing with their 7+ animals, they are hustling and working towards a future of financial freedom.