Our website is supported by our users and contains affiliate links. We get paid when you purchase or sign up for anything through those links. Read the full disclaimer for more information.
Last Updated on October 27, 2020 by Yovana
This is a guest post by Kristi, the creator of Splendidblogger.com.
Let's cut to the chase.
You're a newbie blogger – with a beautiful new website, a handful of amazing posts, and tons of gusto to drive some major traffic to your blog.
But, girl, you've got one problem.
How the heck does anyone know your killer new website exists? How does a brand new blog attract readers when Google doesn't even rank it?
Whelp, let me introduce ya to your new BFFs.
Pinterest and Facebook.
Chances are, you've already heard about the awesomeness Pinterest can bring to your new blog. With over 175 million active users, the girl can drive some massive traffic to your website.
RELATED: 5 Reasons Why Your Blog Needs Pinterest
With that said, Pinterest isn't your only friend in the sandbox.
Let me tell you a few things about that little social media platform called, Facebook.
Every day, an average of 1.32 billion people hop onto Facebook to get their social on. That's one hell of a lot of people, m'friend!
And still, many bloggers often overlook the amount of traffic it can drive to their site.
Insanity, right?
So, let's dive in. And I'll bring you up to speed on how Facebook can increase your blog traffic, and put you on the map.
INCREASE YOUR BLOG TRAFFIC WITH FACEBOOK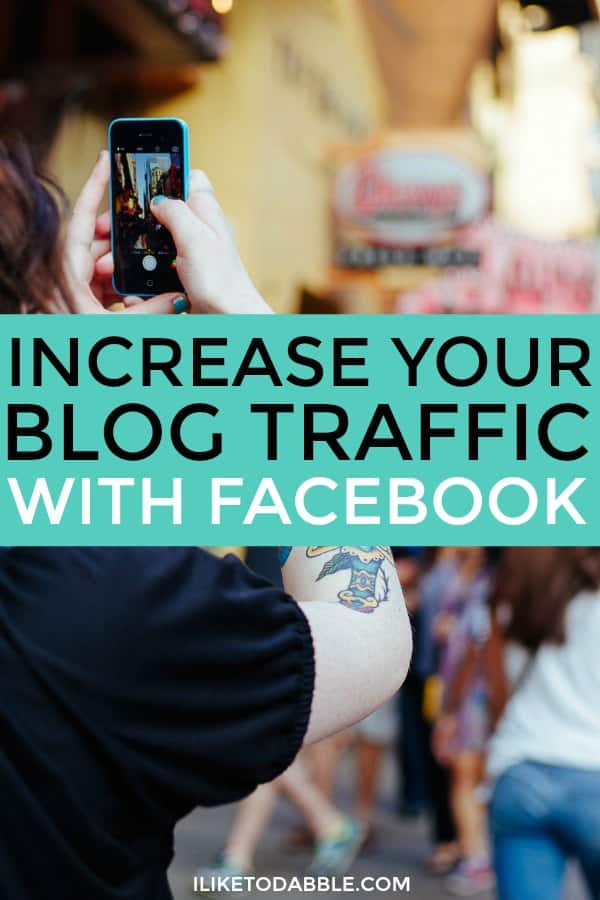 1. Create A Facebook Page
Now, it's very likely that you've already done this, but I'm throwin' it out there juuuuust in case.
Giving your blog its own Facebook page is a MUST! It's a whole new place to show off that beautiful website you've created.
Take full advantage of this platform and link your blog posts, share content from fellow bloggers, upload images and videos – pretty much anything you can think of to promote your blog and provide useful tid bits to your readers.
Make it yours and have fun with it!
My one suggestion is to keep with your blog branding. Use the same font, colors, and styles that you've got going on in your blog. That way it's familiar with your readers and you can stay as cohesive as possible. Makes sense, right?
2. Join Facebook Groups
When you're a newbie blogger, it's allll about the Facebook Groups. Groups are the perfect way to connect with other bloggers in your niche. You'll find new blogger pals to help share your fancy new posts and provide some of that good old encouragement when you need it. And boy, there are times when we need it, yeah?!
I've made some awesome connections with fellow bloggers through Facebook groups which have resulted in collaborations and wonderful insight that I may not have gotten elsewhere. There's definitely a sense of community in many of the groups out there.
Totally love it.
And you'll be surprised to see that people genuinely want to help you create a successful blog and offer sincere support.
Or, at least I was! I thought for sure it would be one big competition, but it was just the opposite.
And, if you're trying to grow your other social media followings, like Pinterest, you'll quickly learn that Facebook groups are a killer way to promote these accounts.
Ya gotta start somewhere. And these groups are an ah-mazing way to get your blog in the mix.
Need help finding your first few groups? No worries. I gotchu!
Feel free to check out some of my faves included in my free resource collection for bloggers. Take a look at 10-15 of these guys and see if you mesh. If not, there are plenty more to look into.
3. Sell Your Post
Whether you're publishing a post to your own Facebook page, or within a group, you gotta sell it. Make it stand out to your readers and entice them to click on that bad boy. Otherwise, they may just skip right over it.
Here's what I like to do:
Ask a question related to a problem your audience may have
Think about the different issues that your niche may be facing. Express how you can relate to their dilemma. Then give them a hint at how you might solve it.
Connect with them by using catchy words and phrases. If you can find words to peek their curiosity, create interest, or develop a sense of amazement, you'll have a better chance of getting people to share your post. And we like that, right?
You can find 500+ catchy words in this uber helpful article loaded with ways to optimize your blog titles.
Give them eye candy
People like pictures. So make 'em pretty, and make 'em big.
Including images with your posts is huge. A Facebook post accompanied with a related image will get nearly 120% more engagement than one without.
That's sayin' a lot!
So you'll want to consider customizing those images of yours. To keep your pics looking gorgeous on Facebook, set their dimensions to 1200 x 628.
I usually turn to Canva (my image-editing sidekick) to quickly edit my images. It gets the job done and it's super user-friendly.
If you're not into snapping your own photos for your blog posts, or you just don't have the time (cause, seriously, 24 hours in a day just isn't enough!), pop on over to check out 10 resources full of absolutely gorgeous stock images for FREE.
Yep, they're pretty, and they're free. Totally worth looking into.
There ya have it, friends!
Some of my best tips to increase blog traffic with Facebook.
For me, Facebook was the best place to start promoting my blog as a newbie blogger. And I still enjoy using this powerful platform to boost my blog and develop quality relationships that are essential for any online entrepreneur.
Did I miss anything?
I'd love to hear your ideas on how we can use Facebook to drive even more traffic to our blogs!
Happy blogging!
xoxo,
Kristi
---
Who is Kristi?
Kristi is the creator of SPLENDIDBLOGGER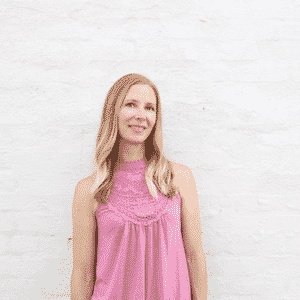 Kristi is a full-time mama and part-time blogger with a passion for helping Millennial women create and grow blogs that thrive. She spends her spare time watching trash tv with her husband, sharing sweet treats with her three-year-old son, and catching up with girlfriends over an amazing glass of vino.
Follow along! Maybe she'll teach you a thing or two!
The Ultimate Blogger Freebie Master List
Sign up to get this master list of the top freebies for bloggers; free stock photos, checklists, courses, guides, planners, etc.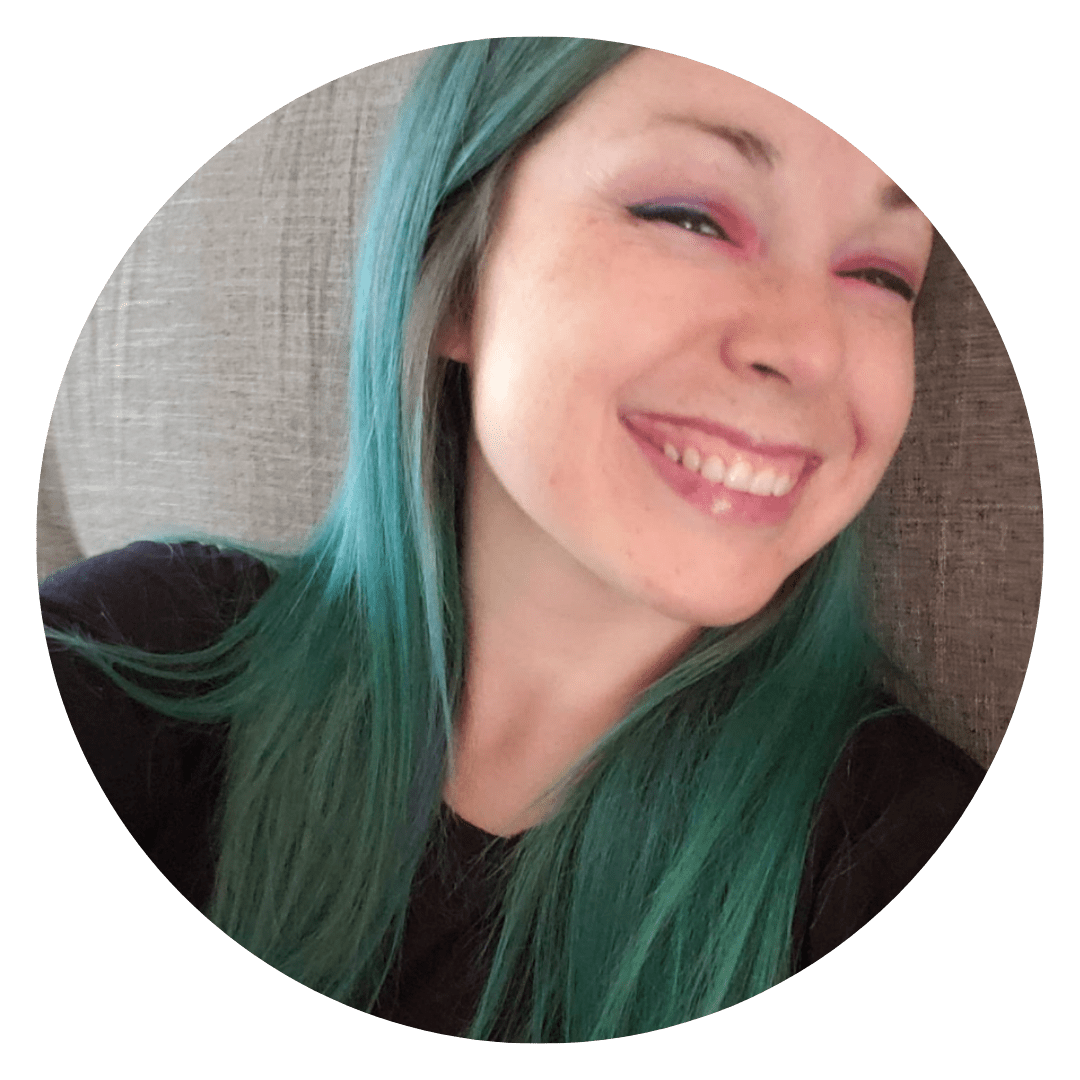 Daniella is the creator and author of iliketodabble.com. When their wife Alexandra and them aren't globetrotting or playing with their 7+ animals, they are dabbling and working towards a future of financial freedom.