Our website is supported by our users and contains affiliate links. We get paid when you purchase or sign up for anything through those links. Read the full disclaimer for more information.
Last Updated on February 1, 2022 by Daniella
If you want to start a blog as a side hustle, you should start with browsing blog niche ideas.
You don't absolutely need to hone down on 1 blog niche idea to create a profitable blog, but it'll make it a whole lot easier on you.
According to Oberlo, there are currently over 600 million blogs on the internet today. Coming up with your blog niche idea and the unique spin you'll put on it will help you stand out among the rest.
If you really don't feel like niching down all the way into one topic or subtopic with your new blog, think about starting a lifestyle blog. A lifestyle blog is a blog that includes content inspired and curated from your personal interests and day to day activities.
This sort of blog will still need to have a certain niche appeal to it but this is something you'll discover through that personal blogging journey of yours and seeing what resonates the most with your audience through trail and error.
Otherwise, use this list of blog niche ideas to get your own gears turning.
If you want to start a blog, you can get started with
Bluehost
to host your blog and get a discount using
my link
that's just for ILTD readers.
155 Blog Niche Ideas to Choose From
There are tons of different blog niche ideas you could hone in on. From finance to fitness to even books and pet content, the possibilities are really endless.
You can even pair a blog with a vlog and include video content in your blog posts. You could host your videos on YouTube and monetize your videos while also monetizing your blog.
Start a Money Making Blog Free Email Course
In this free 5 day email course, I show you everything from creating your blog from scratch, to SEO keyword research strategies, basic branding, creating an email list, social media strategies and monetization strategies to start building a profitable blog.
Sign up for the newsletter to receive regular updates and get instant access to the free course.

1. Food
There are a variety of food related topics you could explore with your blog.
Some food blog niche ideas are:
Baking
Vegan
Keto
Gluten free
Sugar free
Heritage/traditional
Barbeque
Creole
Cooking for kids
Holiday focused
2. Finance
A finance focused blog can be a great outlet to have while you are also going towards financial goals like paying off debt, saving up, etc. That's how I started this blog, from following my own journey in the beginning.
Finance blog niche ideas include:
3. Fitness
A fitness blog can be anything from following your own fitness journey, a body positivity blog, or even an outdoors focused blog. It can be whatever you want it to be.
Fitness blog niche ideas include:
Running
Climbing
Biking
Yoga
Meditation
Hiking
Weight lifting
Acrobatics
Cheerleading/gymnastics
Swimming
Tennis
Any sport
Dancing
Skiing
4. Gardening
A gardening blog is for the greenest of thumbs. If you're that thumb, you can blog about your favorite gardening methods, maybe a unique gardening or homestead situation that you have, gardening while living in the city, or other idea with a personal spin on it.
More gardening blog niche topic ideas are:
Homesteading
Gardening vegetables
Growing fruit trees
Japanese maple care
Garden design
Evergreen
Cannabis
Seasonal
Farming
5. Animals
If you love animals or have a lot of pets, you could create a pet blog.
Some pet and animal blog ideas are:
Cat care
Dog care
Reptile care
Fish care
Multipet care
Traveling with pets
Pet healthcare
Emotional support animals
Horse care
Chickens
Goats
Farm animal care
6. Books
If you're a bibliophile and want to get paid to read books, you can create a blog all about books and shape it anyway you want.
Some ideas for a book blog are:
Book reviews
Fan fiction
Book listicle articles like "10 Books for Queer Women in Their 20s"
Book interpretation
Book history
Book summaries/book reports for sale
7. Travel
If you love to travel, want to create travel content for a blog, and even get paid to travel, here are some travel blog niche ideas you can start exploring:
Haunted trips/spooky locations
Scavenger hunt itineraries
Travel itineraries
Road trips
Destinations that are hard to access
Train trips
Cruises
Solo trip ideas
Food trip itineraries
Trips for queer couples
8. Crafts
Do you love to create things, craft, and make art? Then you could start a craft blog.
Some craft blog niche ideas you could look into are:
Pottery
Jewelry making
Painting
Drawing
Stained glass
Glass blowing
Sculpture
Knitting
9. Beauty and Skincare
When any new beauty or skincare brand is available on sale, you know how to get it 2 weeks before. Or maybe you rather make your own?
Then this is the blog niche you're going to want to give a try.
Beauty and skincare blog niche ideas to consider are:
Makeup reviews
Skincare reviews
Hauls
Routines
Makeup looks
Special effects makeup
Skin treatments
Skin conditions
10. Movies and Entertainment
I am a huge movie buff and actually love writing about movies, even if I don't have a movie blog. Trust me, if I had the time I would.
If a movie or entertainment blog is something you want to try, look at some of these ideas:
Movie reviews
Horror movies
Indie movies
Musicals
Historical movies
Music blog
Celebrity sightings
Concerts and music venues
Movie landmarks
Underground
11. DIY and Home Improvement
If you love to work with your hands, are obsessed with everything DIY and Pinterest related, then this is the blog niche for you.
Explore some of these DIY and home improvement blog niche ideas:
Furniture making
Antiques
Renovation hacks
Remodeling
Energy efficient
Tiny homes
Self sufficient
Patio building
Shed building
12. A Review Blog
You could create a review blog about absolutely anything.
Review blogs usually review items that they also promote affiliate links for so they can easily monetize that review content. People usually find this content by googling "reviews" for something they are looking to buy, making it a pretty lucrative blog idea.
For ideas of what to review, here are some to start with:
Apps
Toys
Equipment
Clothing
Restaurants
Cameras
Boots
Clothing
Books
Bedding
13. Design
If you have in interest in design and talking about it, consider creating a design blog about any of the below topics:
Graphic design tools
Interior design
Fashion design
Design techniques
Architecture
Garden design
Illustration
Designing digital downloads
14. Marketing
Do you have a marketing background with a unique perspective that you don't see out there in the current online landscape?
Fill that gap with your own marketing blog and cover any of the below topics:
Content marketing
Digital marketing
Search engine marketing
Video marketing
Email marketing
Influencer marketing
Brand marketing
Affiliate marketing
15. Tech and Gaming
I know the sound of a tech blog is anything but exciting but when I was a student getting my computer science degree, tech blogs were all I ever visited when I was learning.
Some tech and gaming blog ideas are:
Code problems solved
WordPress help
Game techniques
Game live streaming
Game reviews
Software reviews
Web3
NFTs
16. Fashion
If you love fashion and want to talk about a specific artistic expression of fashion or issue among the fashion community, a fashion blog is a great way to get your message out there.
Fashion blog niche ideas are:
Standing up against fast fashion
Clothing subscription reviews
Brand reviews
Retro style
Artistic fashion
Hauls
17. Activism
If you've been wanting to talk more publicly on a subject but are unsure of the right outlet, a blog could be your outlet.
Some ideas for activism related blog niche ideas are:
Animal rights
Human rights
Environmental
Intersectional issues
Women's rights
Activism networks
Houselessness
Human rights careers
How to Choose The Right One
If you're not sure which blog niche idea is right for you, start with these questions.
What is something you know a lot about?
What is something you love doing and talking about?
What is something you are curious to learn more about?
If you're one of those lucky folks who knows what their passion is, you might not have a hard time coming up with blog niche ideas. However, if it isn't as clear yet to you – that's alright. It wasn't for me either and I had to do a lot of dabbling in the beginning to figure out what was right for me.
Conclusion: It's A Creative Exploration
It is fine if your first blog idea turns out to be unbearable. If you find yourself in that situation, pivot and try something else.
Starting a blog is a creative exploration and should be fun.
Related:
Pin it for later!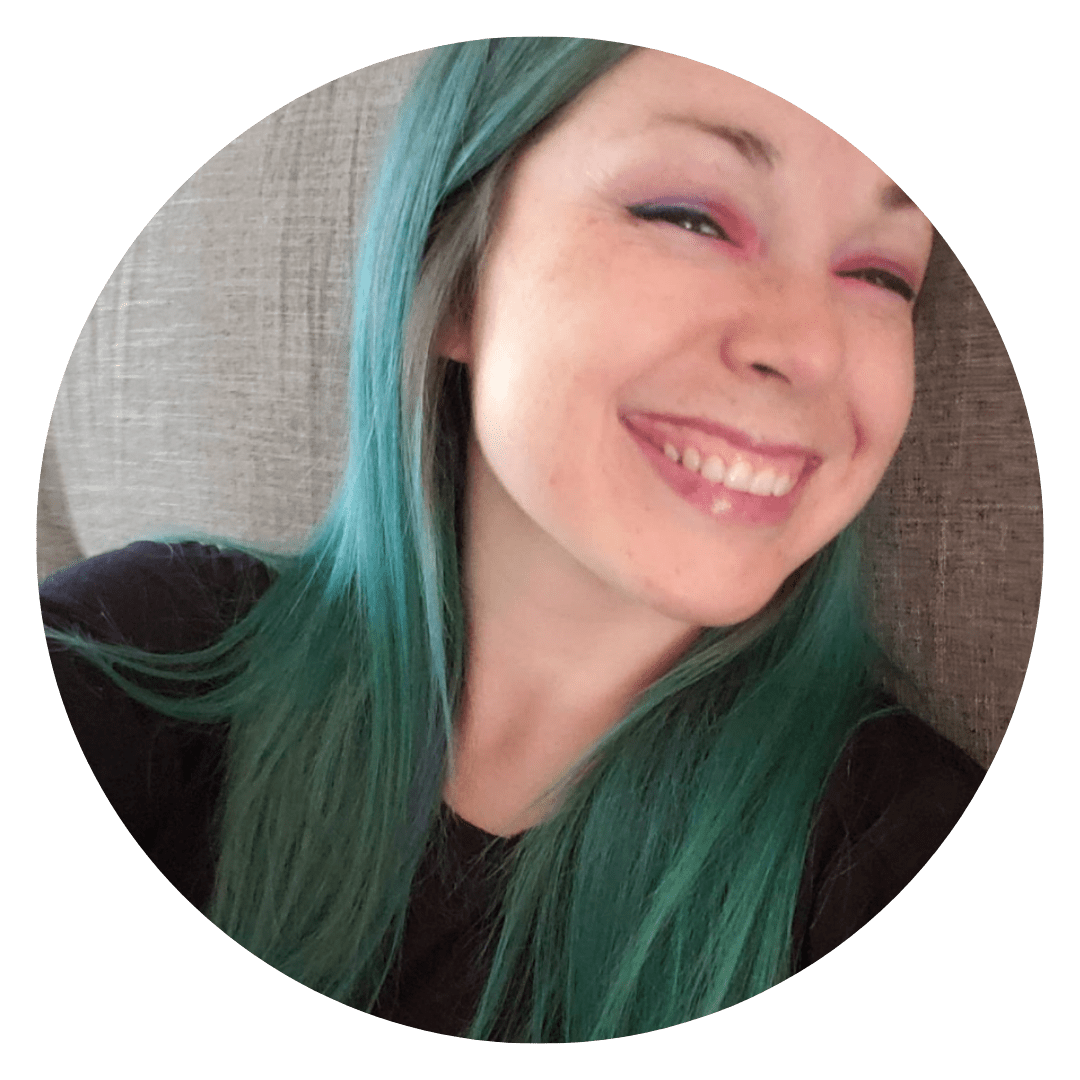 Daniella is the creator and author of iliketodabble.com. When their wife Alexandra and them aren't globetrotting or playing with their 7+ animals, they are dabbling and working towards a future of financial freedom.