Our website is supported by our users and contains affiliate links. We get paid when you purchase or sign up for anything through those links. Read the full disclaimer for more information.
Last Updated on July 14, 2021 by Daniella
I've made my fair share of blogging mistakes.
From spending too much time obsessing over numbers to getting caught in the comparison trap, to even doing free work for large brands, my own past blogging mistakes still make me cringe.
However, those mistakes were essential to my learning process. They were how I learned and grew this blog into a side business that makes me up to $8,000 a month on the side of my full time job.
To see if you might be making some similar mistakes as well as for things to watch out for, let's go over the top blogging mistakes I most often see new bloggers make and what to do instead.
If you have not yet started a blog and want to, or are having trouble with where to start, check out How To Create A Self Hosted WordPress Blog. If you sign up for Bluehost with my link you get a free domain, free site builders, free 1-click WordPress install, 24/7 support and all for only $2.95 a month!
Top 10 Blogging Mistakes & What To Do Instead
As you look for guidance through each of the sections of this article, you can also sign up for our free Blogging Email Course:
Start a Money Making Blog Free Email Course
In this free 5 day email course, I show you everything from creating your blog from scratch, to SEO keyword research strategies, basic branding, creating an email list, social media strategies and monetization strategies to start building a profitable blog.
Sign up for the newsletter to receive regular updates and get instant access to the free course.

There's nothing wrong with making mistakes with your new blog. Mistakes are apart of the journey and helps you evolve in your work, but they may slow your blog progress. The sooner you realize you're making them, the sooner your blog can flourish.
Let's dive into some mistakes you might be making and how to course correct the way that's best for you and your blog.
1. You don't know your audience
Many new bloggers won't 100% know their audience at first because you have to really build that relationship over time. Through interacting with and polling your audience, as well as sharing parts of yourself with that audience, you begin to gather insights and understanding on your audience, who they are, what they love, and how you can help them.
So if you're not paying attention to what your audience and followers are telling you or the feedback you are getting from them, you might struggle with creating an impactful blog.
I went through this period and eventually I grew out of it the more time I spent on getting to know my audience. I blamed my social anxiety prior but realized it was an excuse I was making to avoid doing absolutely everything I could to bring this idea of mine to life.
The truth is – in order to have a successful blog, you need to know who your audience is and who you're creating content for. If you don't know who you're creating content for, you don't know what problems you are trying to solve and who for. This also becomes your niche.
Your niche is basically what your blog is and who's it's for. For example: I run a hiking and road trips blog for digital nomads who want to stay away from tourists.
2. No paid hosting or paying too much for your website
If you want to have any type of measurable success with your blog or make money blogging, you need paid hosting. Paid hosting ensures that you can choose the domain you want, own that domain, truly own the site, and control all operations.
Don't end up paying too much for your website though.
Hosting providers I recommend:
Bluehost – Sign up for $2.95 a month for basic hosting with my link and get a free domain and SSL included.
Godaddy – Free domain and free email with WordPress hosting.
Both of these hosting providers have excellent customer service that will also work with you as your site grows. If they state a bump in hosting fees as the years go on or for the specific needs of your site, try negotiating with them to lower the pricing due to the fact of how long you've been a customer and your loyalty.
3. Aiming for perfection
When you have a clear plan for what you want to do with your blog, get to know your audience, and get into the habit of writing, it will be easy to form your posts and stay consistent.
Don't spend hours writing your post because you are going over it time and time again. Proofread your posts with little effort using Grammarly. It is 100% FREE and makes sure your post is clear, effective and makes sure your spelling and grammar are correct as you go. I absolutely love grammarly and is one of my favorite tools that I have used to boost my blog productivity.
Never spend too much time trying to make anything perfect with your blog. Perfection doesn't exist and it slows your progress even more. You end up wasting much more time trying to make things perfect than if you pushed something out in the world and measured the feedback instead.
This will be difficult as blogging can become an obsessive activity as you take pride in the content you create with your creative energy. Remember to continue to find ways to stay grounded and balance in your life and work.
4. Comparing your blog to others
When you compare yourself to others, you start striving to be like them or have an idea of 'perfect' in your head and will never be satisfied about where you are with your blog. This also hinders your ability to be 100% your authentic self and will show in your content quality.
There is no need to freak out and try to be like all the other bloggers out there. Do your research but also follow your gut about what you need to do and what you need to write. Keep an ear open when your audience asks questions or gives feedback on your content, this will help you put together future content and build that relationship with them.
You should never underestimate your intuition and authenticity in the creation of your blog and its content. It is what they say – "the secret sauce".
5. Not treating your blog as a business
If you are wanting to make money with your blog or your blog is already bringing in an income, you have to track that income so you can both measure your growth and be prepared for taxes.
The same goes for expenses too.
Let's face it, having a successful blog is never actually free. I don't care who told you that you can have a successful money making blog for free, but they are lying to you. Whether it is just hosting you are paying for, or paying for email marketing, scheduling tools, social media marketing, ads, etc, you need to track your expenses.
Quickbooks is what I use to track everything that is coming and going for my blog and freelance income. After linking up your accounts in the tool, you can easily categorize all your transactions and track your profit. It's one of the best accounting software tools for bloggers and several online business owners that help keep their operations secure.
6. No email list
If you don't treat your blog like a business, you probably don't have an email list either. You need an email list to consistently communicate with your audience, track what is working and what isn't working with your audience, and secure repeat visitors to your blog.
I said it before and I'll say it again – It is important to build a relationship with your readers. Without an email list, you never get the opportunity to build a relationship with your readers and keep them engaged.
I use Convertkit for my email list and is the best email marketing platform I have worked with. I tried all of the free options and absolutely hated them. They were complicated and a hassle to use. To me, staying productive with my blog is very important as I also have a full-time day job. Convertkit has made it very simple to manage my email list and keep an open on-going relationship with my readers.
An amazing way to stay organized with your email list is with using GMass, a mail merge product that lets you send and schedule mass email. So if you want to communicate with different categorized list of subscribers that your email list may be composed of, you can stay on top of it and organize those communications seamlessly with GMass.
Additional features of GMass that are included but not limited to are:
Use Gmail to send mail merge campaigns with automatic follow-up emails.
Connect to Google Sheets.
Personalize. Schedule. Track opens and clicks.
Create email lists based on search results.
Send emails as replies to the last thread with each person.
Set automatic follow-up emails to be sent sequentially until you get a reply.
Read more about GMass and how it can help your email list.
7. No images
Pinterest is one of the largest traffic sources for this blog (and most others' as well) so images is an absolute MUST! Images also boost your SEO so people will be able to find your blog easier when searching for your content on google. However, for this to work you will need to include keywords in the image title and alt text of your image (but alt text should also be descriptive of the image).
Check out Canva for thousands of free stock images to use on your blog and boost the quality of your images.
8. Not utilizing SEO and keywords
SEO stands for Search Engine Optimization and what that means is essentially how you optimize your blog with keywords on your pages and articles for search engines like Google. The better the SEO is on your blog, the higher your Google rank will be as time goes on and you stay consistent with publishing content.
The first thing you should do after you get your domain and hosting, grab your free included SSL certificate and install it on your site. The Bluehost support team can do this for you if you have no idea what to do, since support is also included for free. Site's with SSL certificates get a higher ranking in Google than those without, since they are more trustworthy. Installing an SSL certificate will also help protect your blog against potential hackers.
Help get your blog post structured appropriately to boost your SEO and gain more visibility in Google's search results by checking out YoastSEO. This plugin is another favorite tool of mine that I use daily. It will help you choose keywords and use those keywords throughout your posts. It also has a readability feature to make sure all your posts have a good readability rating.
9. Not having a visually captivating and easy to use theme
Optimizing your theme and site will give the go-ahead to Google indicators that your site is trustworthy. Your site must be original and your theme should load quickly. It also must be responsive as well as being cleanly coded with no broken bits or modules.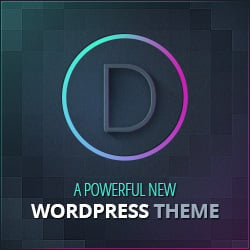 There are plenty of free themes that are SEO optimized but sometimes you might get more out of purchasing a theme. Creative Market, Elegant Themes, StudioPress and iThemes are known for their state of the art themes and security.
Check out Genesis from StudioPress, one of the most popular among professional bloggers due to how many benefits it provides, SEO being one of them!
10. Not utilizing social media
One of the biggest mistakes when I started my own blog was that I didn't claim my name on social media. I created a Facebook and Twitter but took much longer to create my other social media profiles. When I got to my Pinterest and Instagram, the name was taken and I had to use a less that ideal name.
Even though this wasn't the worst that could happen, it does help to claim your name across platforms as soon as possible so you can stay consistent across all channels.
You don't necessarily have to be active on all social media platforms and you shouldn't be either. You only really need to be where your target audience is. So if that's Pinterest for a DIY blog or Instagram for a fashion influencer, then that's what it is.
Conclusion: Mistakes aren't always a bad thing
You might be at the end of this article beating yourself up over your mistakes but that is abusive for you to do that to yourself. Realize the mistake and what needs to be done to correct it and move forward.
You actually gain a lot more experience points and insight through your mistakes so it can kind of be a win-win.
Give yourself grace through this journey and figuring out your blog. Blogging takes a lot of time, commitment, and energy. You will absolutely make mistakes but what's important are your actions in response to those mistakes and what lessons you derive from them.
Take what you need from those lessons and move on.
What other mistakes have you made or think you're making? Let us know in the comments!
Related:
---
Blogging resources that I love:
Here are some blogging resources I use to get from where I was when I started in April 2017, to now.
Bluehost: When you are first starting your blog, you don't want to spend a fortune on hosting and neither did I. Hosting your blog on Bluehost gives you a free domain, free site builders, free 1-click WordPress install, 24/7 support and all for only $2.95 a month.
Canva: I use Canva for editing all the images, graphics, pinnable images and featured images on my blog.
Convertkit: The email marketing platform I use for my blog.
The Pinterest Social Media Planner: ILTD's own social media planner to help anyone get started with their Pinterest for their blog or business.
Making Sense Of Affiliate Marketing Course: When I first started this blog I was confused with how people made money on their blogs, scratching my head wondering why money wasn't piling in. Then I found this course that is helped me reach my first $1k month and beyond.
Creative Market: I love using Creative Market to find cute graphics, stock photos, fonts, plugins and themes to incorporate into my blog. I also love the periodic freebies they send straight to my inbox. There is something for everyone on Creative Market, for as low as $0 in some cases!
Elegant Themes: Elegant themes is the number one theme provider in premium WordPress themes, in my opinion. Their Divi theme is out of this world and completely changes the way we build and maintain blogs by making everything 100% easier. I love this site.
Affiliate Window: A number of the affiliates I promote throughout my blog come through Affiliate Window or AWIN. Affiliate Window is a great and easy to use affiliate network to help boost your blog earnings.
Grammarly: Without this tool, every other sentence you read on this blog would be completely butchered. Grammarly is an extension I installed onto my Chrome browser and automatically spell-checks and grammar-checks ANYTHING I type. I love it.
Pin it for later!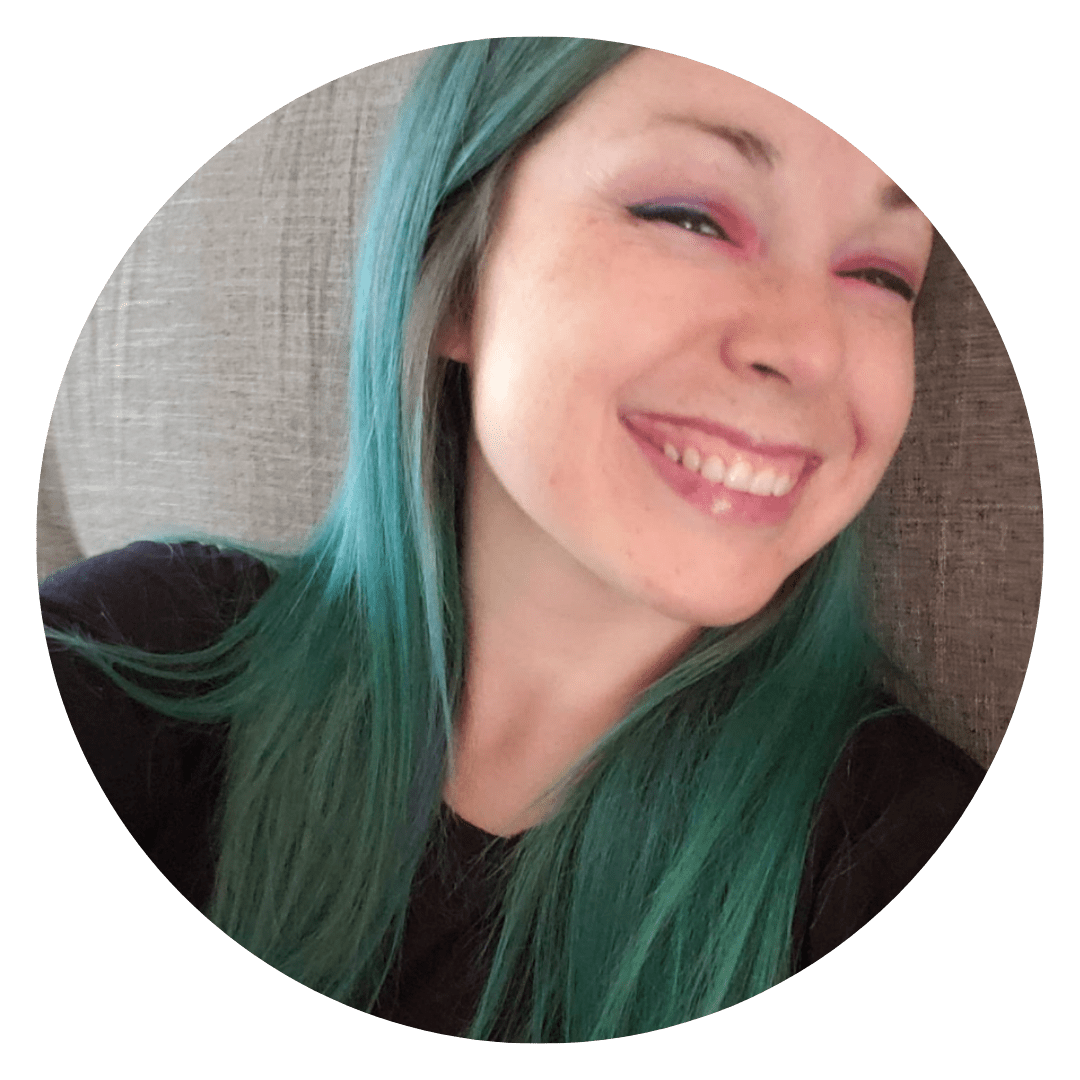 Daniella is the creator and author of iliketodabble.com. When their wife Alexandra and them aren't globetrotting or playing with their 7+ animals, they are dabbling and working towards a future of financial freedom.