Our website is supported by our users and contains affiliate links. We get paid when you purchase or sign up for anything through those links. Read the full disclaimer for more information.
Last Updated on January 17, 2022 by Daniella
Whether you want to travel domestically or internationally – yes! you can get paid to travel.
You can work on a laptop from anywhere in the world whether it be on an RV, on a boat, train, plane, beach, mountain, or cabin in the woods. It just depends on what you want to do and where to want to go.
I've been fortunate enough to have been paid to travel on actual business trips when I worked in retail I.T.. It was what actually first opened my eyes to location-independent work.
Location independence refers to a career or job that is independent of any requirement to be in a specific physical location. It basically means that you can make money and support yourself from anywhere in the world.
Since then, I've also been fortunate to get paid to travel for my blog as well as travel hack my way to entire free trips. Learning how to get paid to travel completely changed my life and my outlook on the different ways I want to work.
To get started with a more nomadic lifestyle, ask yourself 3 questions:
What is something that you enjoy doing?
Can you do that remotely? And if so, how?
What are the top 3 places you want to travel to?
If you need some guidance in this area, take our free quiz to help 👇
How to Get Paid to Travel: 9 Gigs to Get Paid to be a Nomad
1. Get a Remote Job
Many companies will send you on trips for your job where you will technically get paid to travel. However, if you don't want to be tied to the destination and schedule they decide for you, look into 100% remote jobs so you can get paid from wherever you decide to travel to in the world.
In 2022, there are more companies than ever before who are starting to move to either full time remote offices, hybrid (work 1 or 2 days in the office and the rest from home), or provide perks like "work from anywhere" weeks.
Some of these companies include (but not limited to):
Mastercard
Adobe
Twitter
Dropbox
Microsoft
Compass
Apple
Nationwide Insurance
Reddit
Quora
Skillshare
You can look for jobs where you can work from anywhere in the world on FlexJobs. Other remote job sites to search on include WeWorkRemotely, Remote.co, RemoteOK.com, Indeed, Creatively.Life, and even Google Jobs.
Related: How to Get a Remote Job and Work From Anywhere
2. Start a Blog
If you want to start building a digital nomad lifestyle, you can start a blog to make money while traveling. One of the best perks about blogging is you can do it from anywhere as long as you have wifi.
How do you even get paid with a blog though? I'm glad you asked.
You can make money blogging by:
Placing ads on your blog and get paid when users visit your site, view the ads, and when they click on them
Affiliate marketing: You promote a product or service for another company, use those affiliate links throughout your content, and get paid a commission when people sign up or purchase something through those links.
Working with brands for sponsored partnerships. These partnerships could be for blog posts, social media posts, videos, or other type of content/partnership style.
Selling your services through your blog like coaching, freelancing, consulting, etc.
Selling a digital product like a template, printable workbook, design, course, ebook, or other type of digital product.
Writing for other blogs as a freelance writer.
Running an online workshop.
Running a paid community.
Related: Blog Income Streams: 13 Bloggers Share Their Different Income Streams & How to Build Them
3. Start an Online Printable Shop
There are tons of ways to make money with an online printable shop. Selling digital products also allows you to create your digital products and run your online business from anywhere in the world while making your own schedule.
You get to work when you want, where you want.
You can use a tool like Canva to create your printables, and sell them either on Etsy or Shopify.
If you are unsure of what you would possibly sell in an online printable shop, here are some ideas:
Printable planners
Printable workbooks
Printable cash envelopes
Printable art prints
Printable coloring books
Printable journals
Printable trackers for goals
Printable brain teaser games
Related: 10 Digital Products to Sell for Passive Income
4. Start a Vlog
If you like creating videos and are comfortable being on camera, you can start a vlog and get paid while you create your videos from anywhere you want.
You can even get paid to create vlogs about your travels. While starting a YouTube is a great way to make money online, there are a couple of requirements that you will have to complete on YouTube first before you can start getting paid by ad revenue.
4 requirements actually:
1,000 subscribers
4,000 Watch Time hours over the last 12 months
Comply with all of YouTube's policies
An AdSense account set up
Besides ad revenue, you can also make money by vlogging with affiliate partnerships, sponsored brand partnerships, merch, other products, services, channel memberships, patreon, chat streams, and more.
Related: How to Make Money on YouTube: Step By Step Guide
5. Sell Your Travel Videos
Another great way to make money with your videography skills while you travel, is selling your videos of your adventures.
You can sell your travel videos to places like tour agencies, travel magazines and websites, and even brands. You can even contract out your own videography skills and make deals with brands to create videos for them.
There are also websites that you can sell your videos on like:
Related: How to Sell Videos Online
6. Become a Freelance Writer
If you love to journal and keep a log about your travels, look into becoming a freelance writer to help fund your travels too.
You can be a freelance writer and specialize in one topic or an array of topics.
To get started, you can create a profile on MuckRack or LinkedIn to start housing a portfolio.
Then get to looking for gigs on the following sites:
Related: How to Get Started Freelance Writing
7. Become a Pinterest Virtual Assistant
If you love social media and especially scrolling through Pinterest, you can make money with that skill.
Several small businesses, bloggers, and online shops use Pinterest to digitally market themselves. However, the maintenance needed with Pinterest often requires at least someone managing it for you like a Pinterest manager or virtual assistant. You can work that role for others, remotely form wherever you are and get paid as a freelancer.
Some duties you can expect as a Pinterest virtual assistant:
Designing pins in Canva
Writing descriptions for pins
Scheduling pins
Maintaining boards and the Pinterest profile itself
Engaging with followers
Creating a Pinterest marketing strategy
Looking at Pinterest analytics
Related: How to Use Pinterest for Business
8. Housesit and Petsit for Others
House sitting and pet sitting for others while you travel is a great way to not only make money, but also get free lodging.
Sites like TrustedHousesitters will provide you with free lodging while you housesit but you won't get paid for the housesit. However, Rover will pay you for house sitting and pet sitting.
Related: 6 Best House Sitting Jobs to Cure Your Wanderlust
9. Work on Farms
If you love to get your hands in the earth, consider working on farms to fund a life changing road trip.
There are several sites that are popular amongst the vanlife community that offer temporary farm work to nomads and others. Some of these opportunities offer free room and board while others will offer actual pay.
WWOOF is a site that offers jobs at farms in exchange for free room and board but you won't get paid for your work besides that.
Some other websites you can search on are:
My Favorite Ways to Travel Hack Our Trips
Since we haven't gone on an international trip in more than 2 years, we've been sticking to domestic travel hacking. Our favorite rewards card is the Chase Sapphire Reserve card since most other rewards points are pretty transferrable to chase points (like Southwest points) and you can redeem the points for cash if you don't think you want the points for an upcoming trip.
In addition to that, using Southwest Rewards for our flights have covered 100% of our flights the past 2 years. I had a Southwest Companion Pass for my wife until recently and I had enough points every time we had to book travel for family or other.
I don't recommend travel reward credit cards for people who have a hard time paying their credit card bills. However, if you can work your normal budget and bills onto your credit card instead of your normal debit card and keep track so you pay your bill in full and on time every month, you can rack up some amazing rewards that could fund your dream trip.
Coming Into Your New Remote Lifestyle
While you're planning where you want to go and start building your online income, pace yourself. You will be going through many changes at once while you travel and work at the same time. While working remote can be wonderful and freeing, it can also feel hectic, unorganized, and exhausted. Be kind to yourself.
Most of all – just have fun!
Other ways to work from anywhere:
Pin it for later!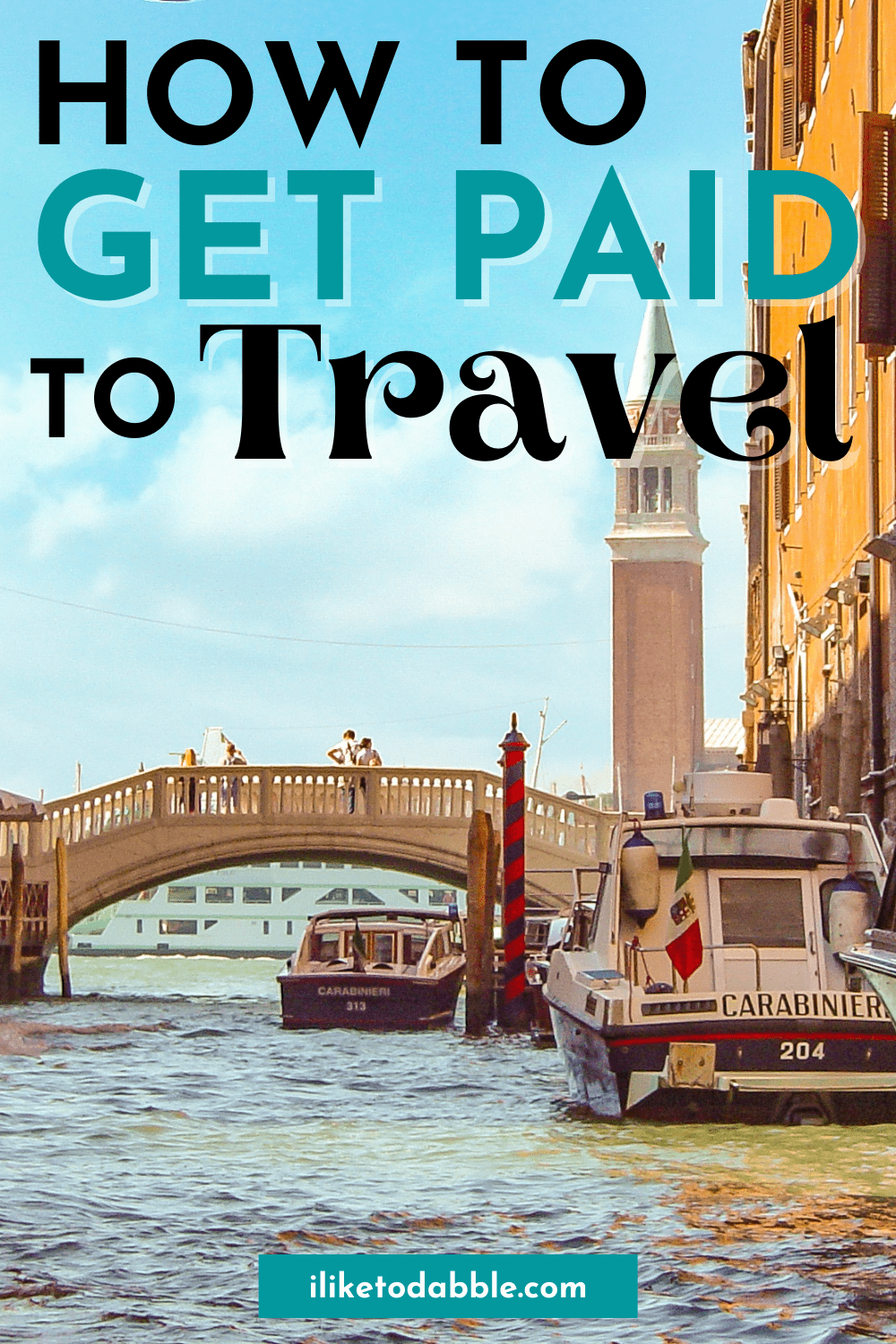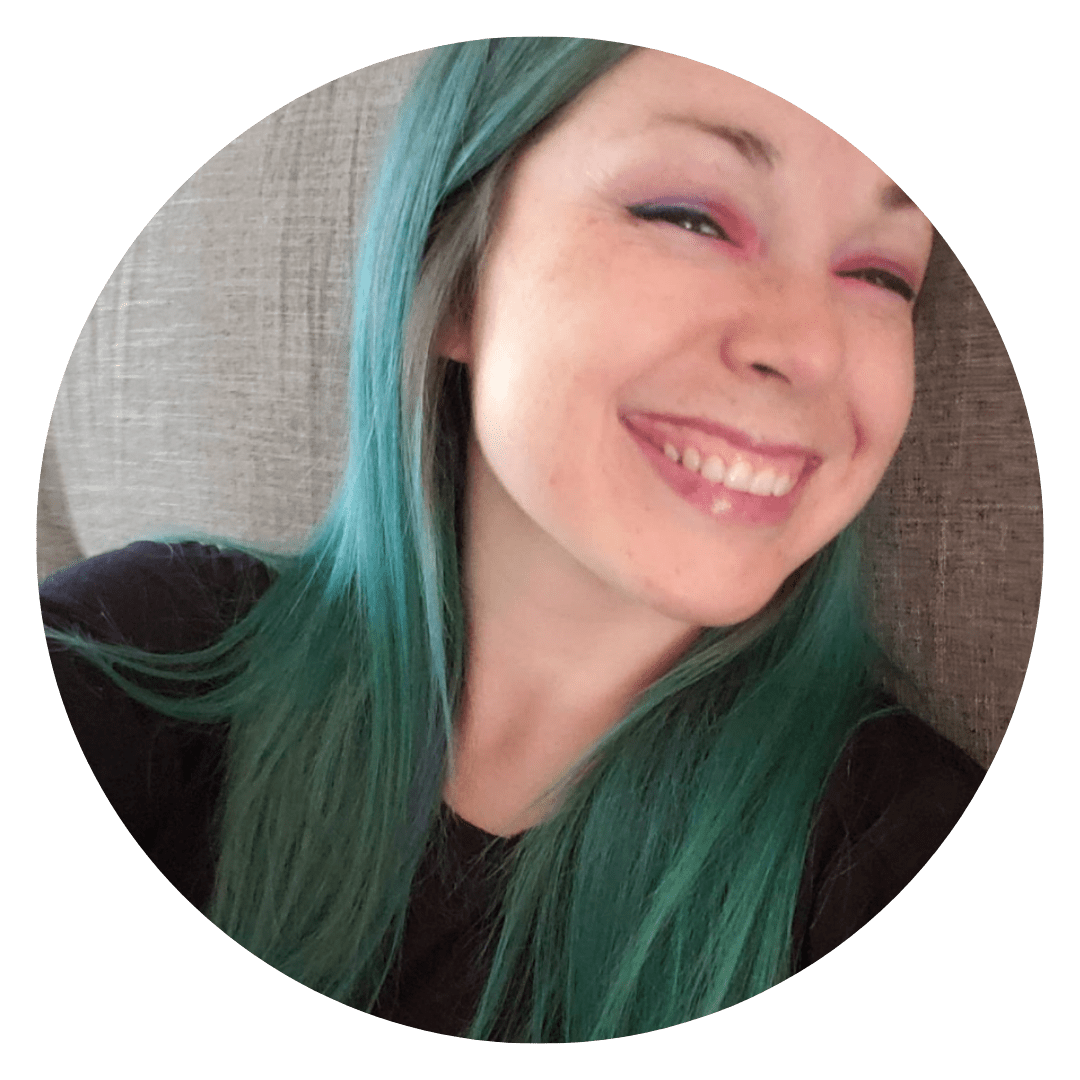 Daniella is the creator and author of iliketodabble.com. When their wife Alexandra and them aren't globetrotting or playing with their 7+ animals, they are dabbling and working towards a future of financial freedom.