Our website is supported by our users and contains affiliate links. We get paid when you purchase or sign up for anything through those links. Read the full disclaimer for more information.
Last Updated on April 25, 2022 by Daniella
The global wedding industry is worth $298 billion in 2019. With 2 million people getting married in the United States each year, they spend (on average) around $35,000 on their weddings.
They do everything they can to stress themselves out over 1 day.
If you think those numbers are a bit insane, they are. But they are true. If you want to read more crazy wedding statistics, TripSavvy has got some CRAZY ones.
I never day dreamed of my wedding day or even thought of a lavish wedding. My wife didn't either. It wasn't something either of us wanted, so we didn't have one.
And it was the best first decision we made together.
Pin it for later!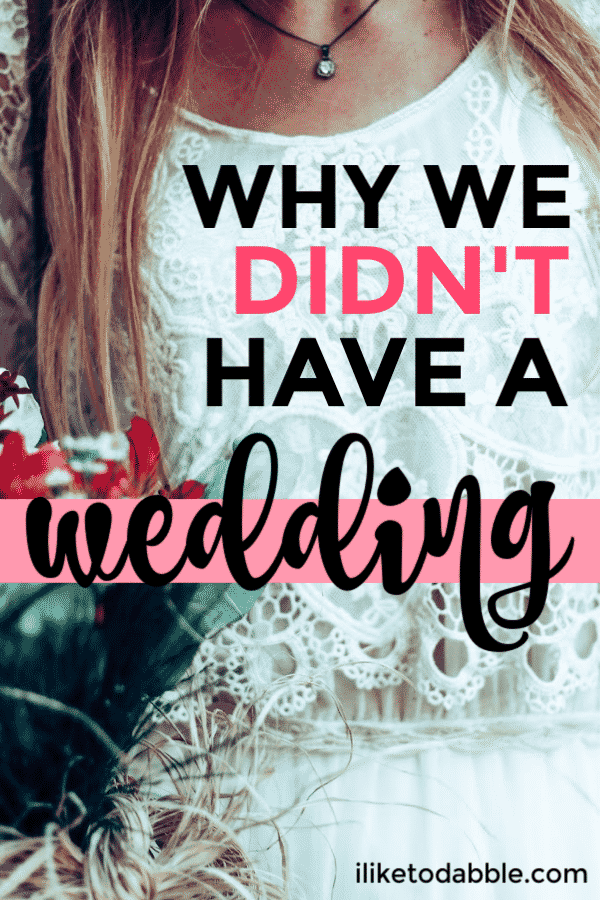 The Engagement
Honestly, I never gave much thought to the idea of being "married". But when my wife proposed to me on the beach in June 2015, I said yes without hesitation. She got me a sapphire engagement ring that was absolutely perfect.
It wasn't big and flashy, it was me.
When we flew home that next week we told our friends and family and everyone was very excited. They were all asking questions about when and where the wedding will be.
What kind of wedding will it be? Where will you have it? Who will you invite?
Why a Wedding Seemed Wrong For Us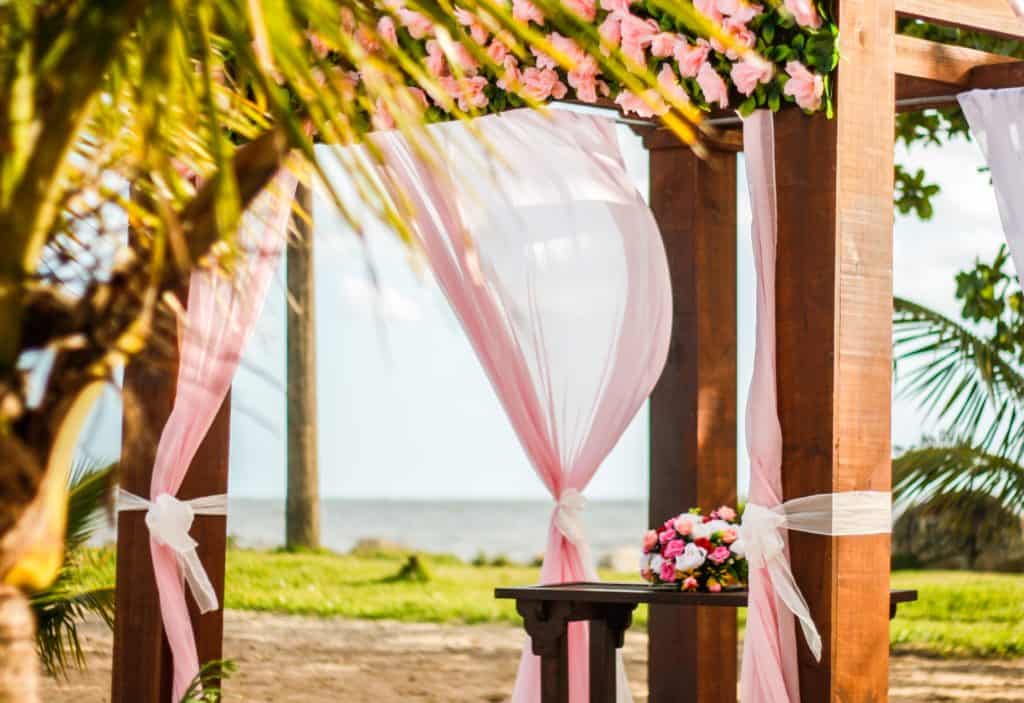 We kept avoiding most of the questions, never really giving an answer. It was too much pressure that we wanted nothing to do with. Then the traditional wedding gender roles was obviously not going to be something we would honor.
We wanted to be able to enjoy the first day of the rest of our life together and not worried about what everyone else was worrying about.
The venue, church or no church, priest or no priest, the vows and program, the food, the dresses, the bridesmaids, the gifts, the reception, the photographer and wedding video, the people, the seating chart, the music, the flowers, the family, the extended family, friends to invite and friends to invite because they invited you to their wedding. It all seemed like a theater production of something that wasn't us.
We didn't want to kill ourselves throwing some big party and spending money we didn't have. Impressing others and fulfilling their dreams for our wedding seemed like a waste of time that we probably would have had a panic attack over (I tend to be a bit dramatic :D).
Related posts:How Can Wedding Guests Save Money and Celebrate?
7 Useless Things We Wasted Money On
So We Eloped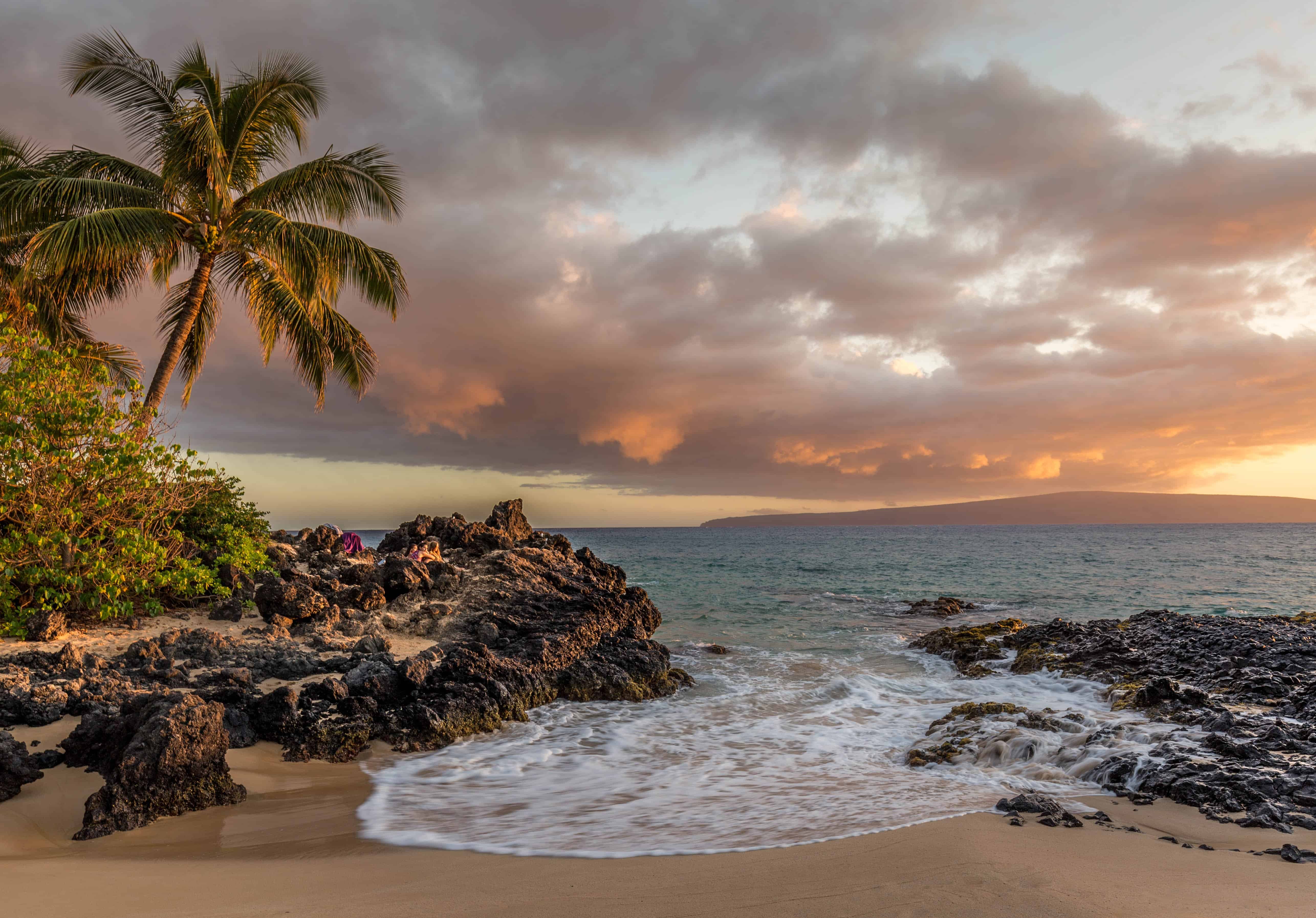 Call us insensitive and anti-social, but it was the best thing for us to elope.
We decided we would get married on the same beach we got engaged. Thanks to my grandpa for lending us his time share in Treasure Island, Florida for the week of the engagement and for that same week the following year.
It was right on the beach and one of my favorite places. I had been going to that time share in Florida since I was a kid and at that time there was no better place for us to elope.
It was decided. That was when we would say our vows then, one year later to the day 6/9/2016.
And I know what you're thinking looking at those numbers, no we didn't plan that specific date (69, LOL). It just happened that way since that was the day we were engaged the year before.
We didn't tell our friends and family we were going there to get married. Everyone thought we were just going for a summer vacation. Which we were, but it was a summer vacation where we also were eloping.
We didn't buy dresses. Instead, we bought two "Bride Tribe" shirts from Target (we later realize our ignorance in this).
We got the marriage license in the county we were getting married at in Florida. My wife booked a minister to come to the beach with a photographer and that was that.
There was a hurricane the day before so everything was flooded and disgusting on the beach, but we still toughed it out and made the best of it. It was a nice ceremony for just us. Afterwards we had pizza and wine at the restaurant across the street and listened to some teenager sing Stevie Nicks outside on the patio. It was an experience of perfect synchronicity where he played our favorite Stevie Nicks songs like "Leather and Lace".
We couldn't have asked for a better wedding than that private one we had that day. And we didn't have to spend over $35,000 for it. We only spent a total of $850 for the shirts, the minister, the photographer, the pizza and the wine.
Add on another $100 for the wedding band tattoos we got, and still were able to have a wedding for under $1,000. But if you count the plane tickets to Florida from St. Louis, MO, add on another $700.
Still, not bad. Not bad at all!
The majority of that cost was from the photographer which we could have honestly done without. No offense to the photographer but with the hurricane that week, the pictures just didn't work with our t-shirts and the flooded beach. In fact, we haven't looked at them since the day we received them. We liked the pictures we took ourselves much better.
We didn't have a honeymoon. I actually was being laid off at the time (I found out 2 weeks before we flew out…it was the worst timing but life happens) so a honeymoon wasn't in our best interest.
Instead we saved money up towards new future adventures which we have since taken and continue to take. We make it a point to travel that same week for our anniversary every year. This year, we are going to Vancouver Island, BC in Canada!
Related posts: 8 DIY Creative Gift Ideas That You Can Make Yourself
10 Unknown Airbnb Hacks You Have To Try
31 Ways To Save Money When You Travel
It Is OK If You Also Don't Want a Wedding
Less and less people are having actual weddings these days and with younger generations, eloping or court house marriages seem to be more popular.
The traditional wedding model just doesn't match today's couple. People's priorities have changed. If you don't want a wedding, don't let anyone make you have one anyway. Do what is best for you and what will make you the happiest.
We didn't have one and we don't regret it one bit. But my family did throw us a surprise one, one year later.
A Thank You To Our Family
After we got married in Florida, I forgot to call my family afterwards. I made a HUGE mistake by first changing my Facebook status to "Married" before actually telling anyone. I still feel bad about not telling my parents right away.
Needless to say, they forgave us and threw us a surprise wedding reception at their house and outside area for our one year anniversary. They had planned it with my wife's family too. It was lovely and everyone we would have invited to our wedding (if we had one), was there. I never had seen a surprise party like this one be pulled off so well and it was so fun!
They surprised the HELL out of us.
So to the Marquez and Flores family, thank you! We love you!
A Note To The Readers
This post is not directed to any one person or group of people. Please do not take offense to this post as it does not mean to offend anyone.
We aren't hating on people that have weddings or overspend for their weddings and honeymoon. If that dress and that ceremony was worth it to you, that money was well spent.
We are just simply discussing the topic of weddings and why having one wasn't right for us. We also want to make sure others out there know there are alternatives to the traditional wedding of your culture.
So if you are feeling the same way we felt after our engagement, know that you are not alone and there is a better way!
Also know that you don't have to get married to have a future together. Marriage isn't mandatory. But I definitely found my forever wife and glad that we got married!
If you are also thinking about traveling and eloping for your wedding day, how about using a travel budget? I created one for free that you can download and use!
Sign up to get your free travel budget planner!
Enter your email and we will send it straight to your inbox!
Did you also not have a wedding? Or maybe had an alternative sort of wedding? We would love to hear from you in the comments below! Why did you decide your type of wedding?
Related posts: 45 Life Hacks to Save Money
Frugal Living: 26 Tips to Live Big on a Small Budget
Cheap Travel Destinations to Visit in 2019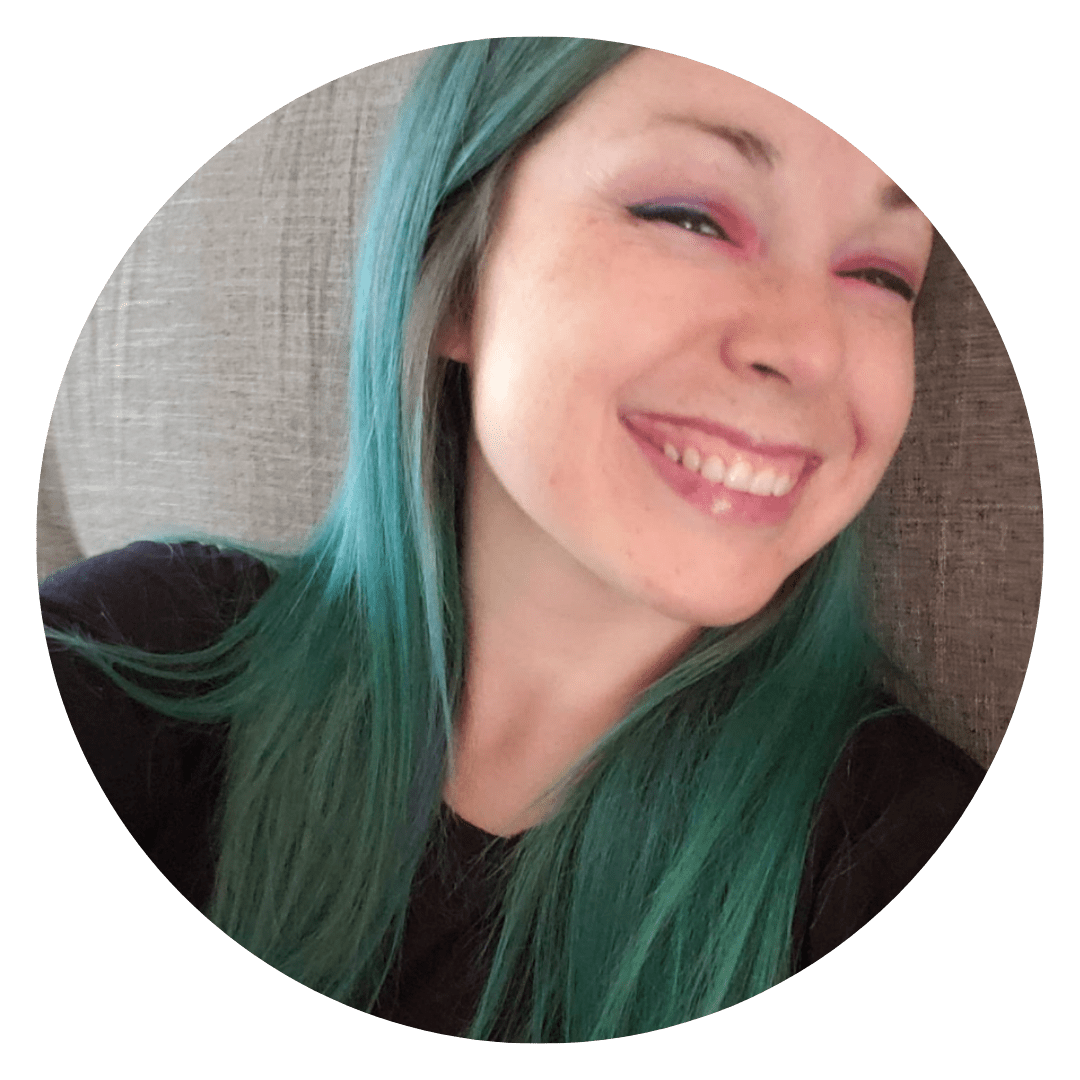 Daniella is the creator and author of iliketodabble.com. When their wife Alexandra and them aren't globetrotting or playing with their 7+ animals, they are dabbling and working towards a future of financial freedom.