This page contains affiliate links and we may receive compensation when you click through, purchase or sign up for anything through those links. Read the full disclaimer for more information.
Last Updated on
I love doing giveaways on this site and wanted to pick something a little more fun than a regular ole gift card. Since I love to travel and do make it a point to talk about more affordable ways to travel on the site, why not give my readers something they really want? – Some $$$ towards their next trip!
I've never given away a prize of this large of a value before but it comes from the support my readers give me every single day.
If you're a normal reader, thank you! With every affiliate link you've used on the site to purchase something, every ad you scrolled past, each page you viewed, any feedback you gave, every tweet you retweeted, social media post you liked and profiles you followed, you made it possible for me to be able to give away something like this.
And if you're not a reader yet, welcome! This giveaway must be a nice introduction to my site 🙂
Check out my about page so we can get more acquainted.
I do at least 4 giveaways a year and this is the first one! In addition to giveaways and side hustles, this site specializes in ways to increase your income and use that money as a tool towards your ideal life.
I hope you come back and join us after entering the giveaway. Whether it is a side hustle idea you need, ways to save more money, or looking to talk about different personal financial topics, we will be here to help you out.
Scroll and enter below to win $200 to use at Southwest Airlines. Don't forget to confirm your email to verify your entry and get a chance at 100's of bonus entries.
Some of my favorite posts to read for both new and returning readers:
Some of my favorite tools/apps to help make more money, save it, and track where that money is going:
We hope to see you again soon! And returning readers – I am so happy to see you again!!
Comment below where you want to travel to if you win!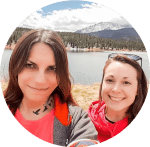 Daniella is the creator and author of iliketodabble.com. When her wife Alexandra and her aren't globetrotting or playing with their 7+ animals, they are hustling and working towards a future of financial freedom.