Our website is supported by our users and contains affiliate links. We get paid when you purchase or sign up for anything through those links. Read the full disclaimer for more information.
Last Updated on November 30, 2020 by Yovana
This post is sponsored by CreditRepair.com. All opinions are my own.
My wife and I are huge travel hackers.
Travel hacking is the strategy of using credit card signup bonuses and rewards points to earn free travel. It has been HUGE a game changer for us.
We have been able to snag over $4,000 in free travel from travel hacking credit cards. This includes:
Free rental cars
Free hotel nights
Additional perks such as free upgraded boarding spots and airport lounge access
Our credit has never taken a hit from it either.
Most people don't even know travel hacking exists and for others, they see it as dangerous. That dangerous element is due to fear. People have always had a negative outlook on credit cards.
There is a little bit of an art to travel hacking. It isn't for everyone, especially those who aren't organized with making payments.
But if you use travel rewards credit cards correctly, you can still get free travel without destroying your credit. In some cases, you can even raise your score.
Pin it for later!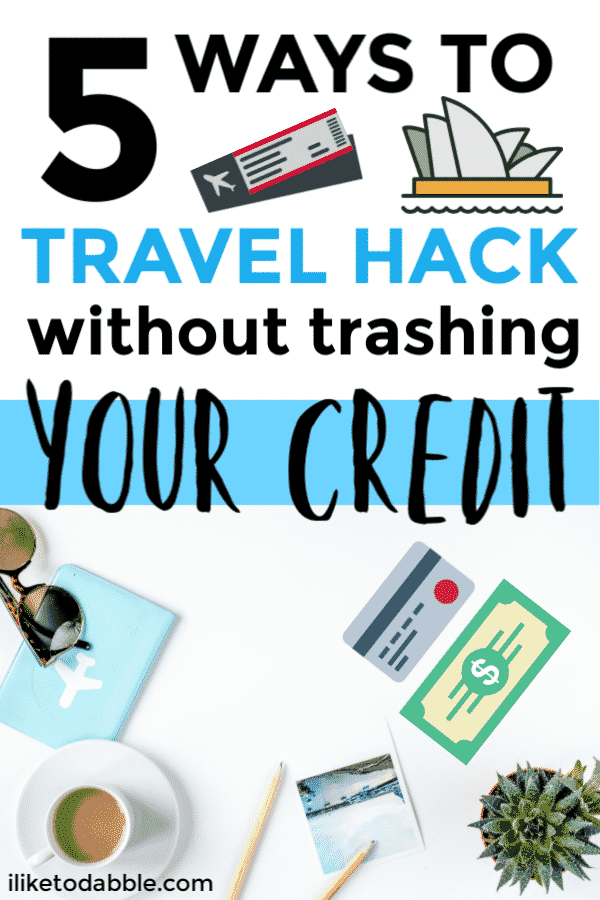 Let's talk about credit scores for a moment.
There are several types of credit scores, with the main two being FICO and VantageScore. FICO is the most commonly used among lenders, however VantageScore is becoming more widely used.
It doesn't really matter which the lender is using, as what goes into each of these scores are very similar. But it is important that we understand both of these scores if we want to travel hack without affecting them negatively.
FICO
Your FICO score can range from 300 to 850 and are made of of 5 categories:
Payment history (35%)
Debts or amounts owed (30%)
Age of credit history (15%)
New credit/inquiries (10%)
Types of credit (10%)
The experts over at CreditRepair.com can help you understand these metrics better. Don't hesitate to reach out to them as your first 15 minute call is free!
VantageScore
Your VantageScore also ranges from 300 to 850. It is made up of 6 categories ranging from highly influential to less influential:
Extremely influential: Payment History
Highly influential: Age and type of credit
Highly influential: Percent of credit limit used
Moderately influential: Total balance of debt
Less influential: Recent credit behavior and inquiries
Less influential: Available credit
The experts over at CreditRepair.com can help you understand these metrics better. Don't hesitate to reach out to them as your first 15 minute call is free!
So how can we make sure that we don't hurt any of these categories while travel hacking?
Related posts: 31 Ways to Save Money on Travel
Cheap Travel Destinations to Visit in 2019
Pay your credit card bill in full every month.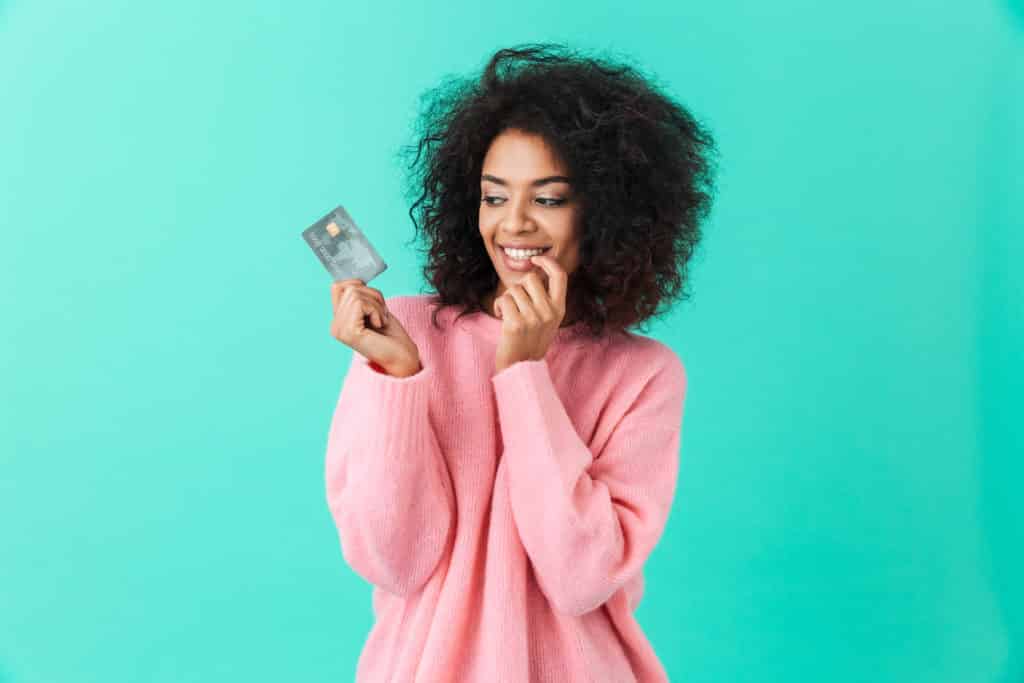 This is my #1 tip when travel hacking. If you can't pay your credit card on time and in full, don't bother getting one.
Ever.
Your payment history makes up 35% of your FICO score and is just as influential on your VantageScore. If you fail to pay your bills on time, this can have a huge effect on your credit.
Let's say you saw a credit card sign up bonus of 60,000 points. Which would be after spending $3,000 within your first 3 months of opening the card. This seems to be a popular promotion going on with several different cards at the moment.
$3,000 seems like a lot but you don't have to spend all that in one month. You just have to spend enough in order to meet the minimum spending requirement for the bonus. If you think it is hard to pay that back, spread out that amount over those first 3 months.
Use that card to pay your monthly bills, grocery shop, etc. Check the reward points on those types of spending too. Sometimes you can get 2x or 3x bonus points at certain merchants.
Then take that money from your bank that you spent on your card and move it into a savings account. Use that savings account to pay the credit card bill in full when it comes.
Look at your account online and set a reminder for when to pay it before the due date. This way, you know you are able to pay it in full and know when to pay it.
Don't open too many credit cards at once.
New credit/ inquiries takes up 10% of your FICO score and in the "less influential" category of the VantageScore.
Every time you apply for a new credit card, that hard inquiry shaves off 5 points from your credit score.
However, your credit utilization (the amount you have borrowed compared to your credit limits) will go down if you continue to pay your credit cards in full every month and apply for new credit on top of that.
Credit utilization is the second most important score factor after payment history. The lower your credit utilization is, the better.
Even so, it is not something I recommend. Unless you keep track of all your cards and the annual fees on these cards either low or non existent.
Steer clear of credit card churning.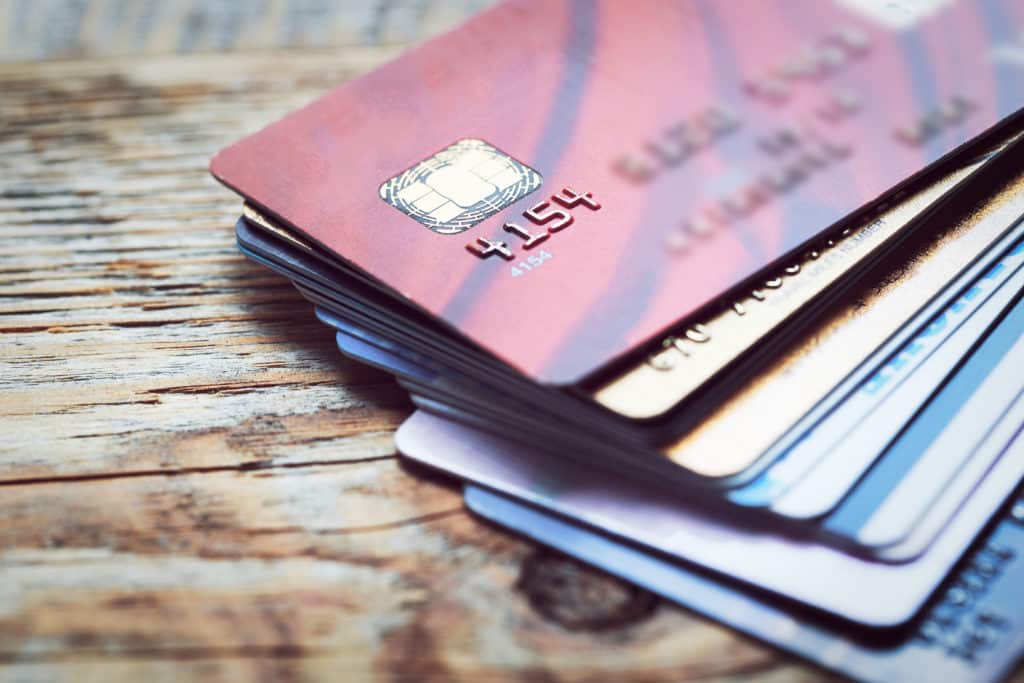 Credit card churning is opening and closing credit cards as soon as you earn the sign up bonus. Don't do this.
Instead, ask the credit card company if you can downgrade to a no fee version. Downgrading won't effect your credit.
If you find out that your points will be affected by downgrading, no worries. Transfer them to either an airline or hotel rewards program. Many of the programs are partners and the points are transferable.
But if you do still want to cancel a credit card, you can still do so without completely trashing your score. If you have a score in the "good" range, you can probably take a hit of a couple points.
Check your credit score before doing so and determine if your score can survive a couple of points. The professionals over at CreditRepair.com provide a free credit consultation and can help point you in the right direction.
Related posts: 10 Unknown Airbnb Hacks You Have to Try
Expedia Travel Hacks to Save More Money
Check your credit often.
I have 3 travel rewards credit cards that have been opened over the past 2 years. I also have a credit score of 748. I check my credit about once a month and it actually went up 34 points in March 2019 versus February 2019.
I wouldn't have known any of those metrics unless I checked my credit often.
If you open various travel rewards credit cards and then never check your credit, that could be a dangerous situation. If you want to stay truly organized with your finances, you must track everything.
Keep records of the cards you open and track your spending.
As mentioned earlier, you want to keep track of every new credit card you open. Not only that, you also need to:
Keep track of your spending on those cards.
Track the annual fees of each card.
Record what date the bill is due each month, for each card.
Remember when I said transfer money into a savings account to pay off your credit card in full each month?
Do this for every card of yours. Create separate savings accounts for each card to stay on top of all the card payments. This way you know you are able to pay each card, every month.
Key Takeaways
Spending with a credit card for free travel seems like a scam, but it's not. You just have to know how to do it properly so you don't end up scammed.
Some rules to keep in mind when signing up for travel rewards credit cards:
Go for credit cards with the lowest annual fees.
Some points are worth more with different cards and programs, so do your research.
Always pay your bill in full each month.
Check your credit before hand.
Track everything.
If you are unsure about the current state of your credit you can work with the professionals at CreditRepair.com.
At CreditRepair.com, they offer:
Free personalized credit consultations
Free credit report summaries
Free score evaluations so you have the right game plan going forward
You can even discuss some options with them about how travel hacking can possibly improve your credit score.
Are you a travel hacker? Share with us in the comments how you keep your credit in check or just share an interesting travel hacking story!
Related posts: 12+ Ways to Travel for Free
22 Clever Ways to Get Free Gift Cards
How to Take an Unrealistic Road Trip on a Realistic Budget
Sign up to get your free travel budget planner!
Enter your email and we will send it straight to your inbox!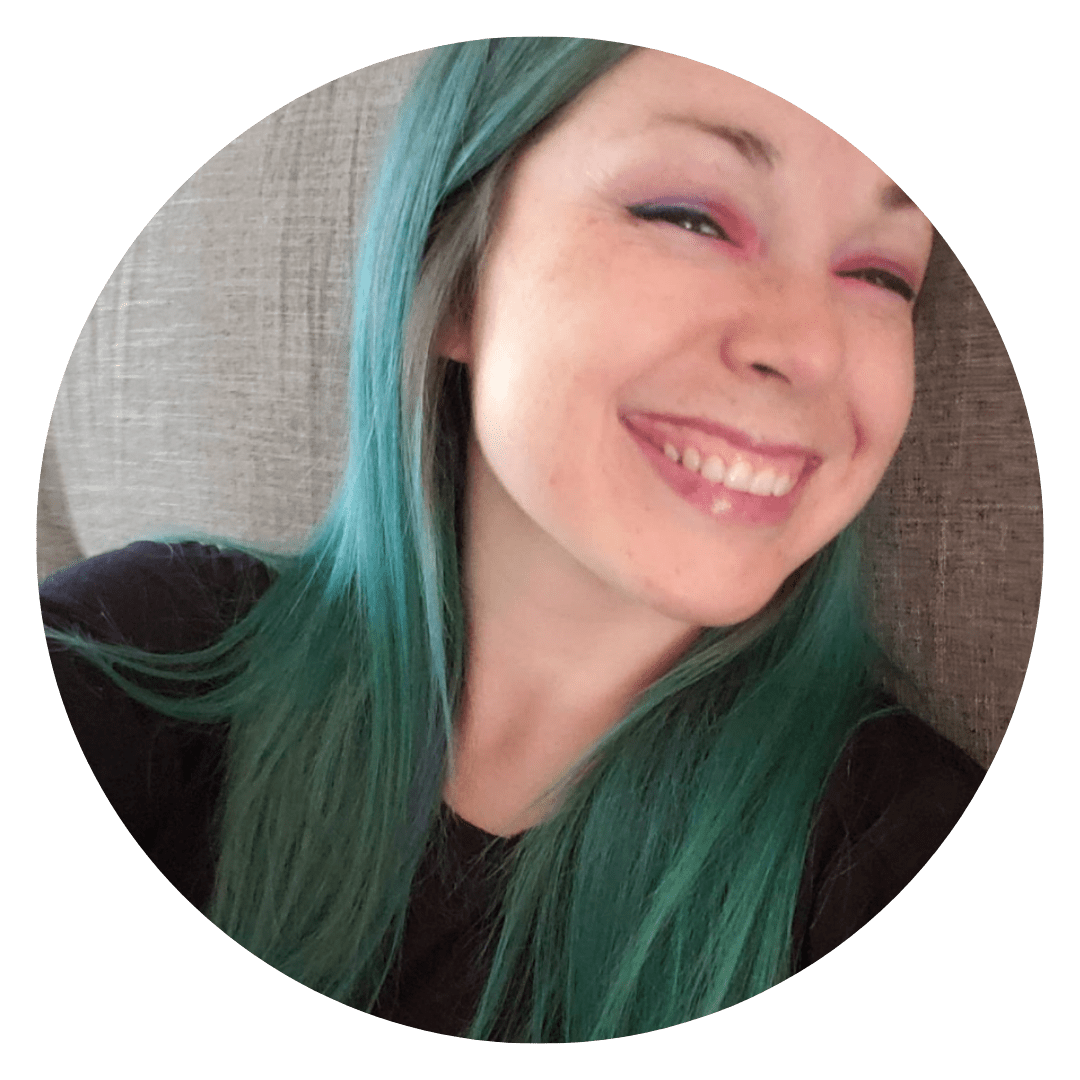 Daniella is the creator and author of iliketodabble.com. When their wife Alexandra and them aren't globetrotting or playing with their 7+ animals, they are dabbling and working towards a future of financial freedom.