Our website is supported by our users and contains affiliate links. We get paid when you purchase or sign up for anything through those links. Read the full disclaimer for more information.
Last Updated on October 27, 2020 by Yovana
This is a guest blog post by Jo and Leisa of Joleisa.com! Check them out!
A blog is like a sacred bit of the Internet that belongs to someone who wants to cherish that bit while hoping that the whole world would get to see it. In this pursuit, there are people who will help your cause and some who will hinder it.
Having had my blog for a year and a half now, I know for a fact that if your blog is to do well, people are going to be super important. Here is an insight into the types of people you will want in your corner and the ones you can do without. I will deal with the negative list first, so reserve most of your energy and concentration for the second list.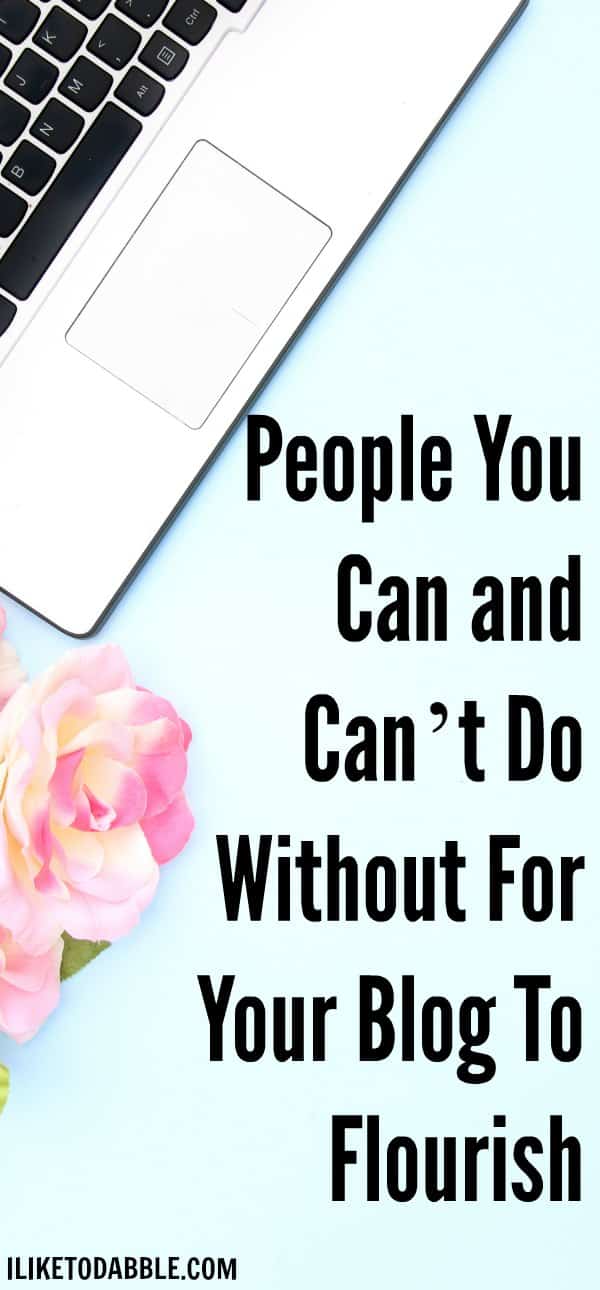 The types of people you can do without
Doubters, negative thinkers, and discouragers
So, here is the thing: there are some people who just never seem to see the glass as half full, and they want you to think that way too. Take, for example, my friend Paula. As far as she is concerned, my blog's current monthly page views of 9880, is the best it has ever been and the only place it will ever be. So when she invites me out to go browse the shops with her, and I tell her that I can't because I am busy marketing my latest blog posts on social media, I fall into her black book. Of course, I want to maintain my friendship with her, but I have to take a stand for my blog if I intend to be serious about it. The choice, ultimately, is yours.
Friends who don't share your passion
Have you ever had a friend roll their eyes at you as you enthusiastically tell them about a post you'd like them to read or share? You just have to accept it; they don't share the same passion that you have for the blog. Page views mean nothing to them. Stop trying to convince them. It is perhaps akin to them telling you with just as much enthusiasm about the round of golf they played yesterday, or the Black Eyed Peas concert that they went to recently. Wouldn't you be annoyed if they kept telling you about it at every opportunity? I know I would be.
Types of people you can't do without
There are people in your niche who are doing better, in some cases, much better, than you are doing. These are the types of people on whom you should keep their eyes. Look at their blogs, monitor how often they post, and even join their mailing list. If you do these, you will get free insider information on some of what you need to do to start being more successful with your blog.
There are different groups of people who will take the growth of your blog as seriously as if they had a vested interest in it. These include mastermind groups and the hundreds of blogger support groups out there on Facebook and Google Plus communities. I have a small mastermind group with just five of us. We have basically pledged to support each other by way of bi-weekly meetings (on Skype) where we share what we are learning and we make suggestions to each other. This help may be in the form of sharing each other's posts on social media, leaving insightful comments on blog posts, proofreading posts, and also completing guest posts for each other. It has been an amazing mastermind group and we have become such good friends as a result. Make sure to join blogger sharing groups on Facebook and Google Plus. Here, people will share your blog posts and push your page views up, which is exactly what we all want.
Helpers may come paid and unpaid. You will need both. You will need paid help for such things as setting up your website and doing the techy stuff such as fixing glitches if these are things you can't do yourself. You will want someone like Daniella of ILIKETODABBLE. It is better to hand over a headache and a few bucks when you need skills that you are not competent in.
For me, making contact with quite a few people on the blogging Facebook groups has helped me. In fact, what I do is to offer my help in any way I can when someone is struggling with a blogging task. This help usually comes back to help me. A case in point is when I responded to a question a young man had posted about his struggle with setting up and understanding Pinterest for his blog. I wrote him a direct message and helped him to set up and get his account running. Imagine how pleasantly surprised I was when he offered me a guest post a few months down the line. This post has been one of my most popular and has given me thousands of page views as a result. I suppose you could call it the cycle of blogging life.
Recently, I started reading Russell Brunson's book, Expert's secrets. I'm still only in the first chapter and already this idea of choosing who to have in your corner, is evident. One of the best decisions you will ever make is to decide which group of people you can't do without for your blog to be a success. Make sure to choose wisely, and to spend more of your time, energy, and maybe money on the ones that will take your blog in the direction you really want to go.
Hopefully, you will win the first group over, when your blog becomes a household name and you have some celebrity status.
---
Jo and Leisa are the owners of Joleisa.com, a frugal lifestyle blog. They are teachers and authors who hail from Jamaica, but now live in England. They have been blogging for over a year and are proud parents of three teenagers. Follow them on social media here:
If you would like to do a guest blog post on my blog, hit me up!
Here are some free blogging resources that have helped me on my blogging journey. Maybe they can help you too?
The Ultimate Blogger Freebie Master List
Sign up to get this master list of the top freebies for bloggers; free stock photos, checklists, courses, guides, planners, etc.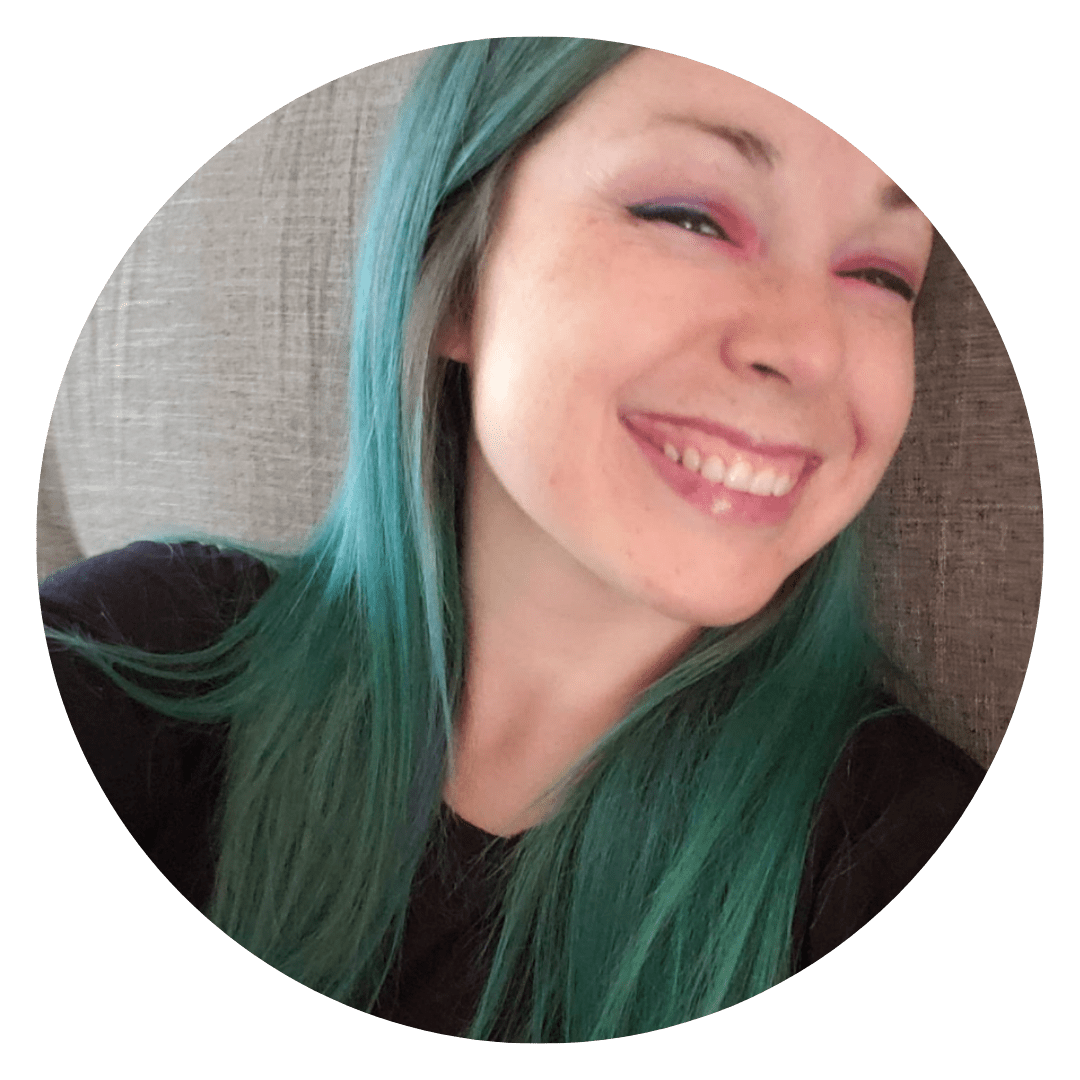 Daniella is the creator and author of iliketodabble.com. When their wife Alexandra and them aren't globetrotting or playing with their 7+ animals, they are dabbling and working towards a future of financial freedom.