Our website is supported by our users and contains affiliate links. We get paid when you purchase or sign up for anything through those links. Read the full disclaimer for more information.
Last Updated on October 26, 2020 by Yovana
It is that time of year again where some of us want to look swimsuit ready. You might be getting ready to get your body in shape for an upcoming vacation, wedding, or just to be healthy. What if I told you that you can lose weight, get fit and healthy, AND get paid for it? Some of these weight loss challenge sites will even award you up to $10,000 to lose weight! Sounds insane, am I right? So I had to try it out for myself. I couldn't make $10,000 but I figured out a way to at least make $1000 by losing weight. If you have the determination to go for the $10,000 weight loss challenge, I say go for it!
Last year I wanted to lose weight and get back into the shape I was once in. I was getting married and wanted to feel like my best self. I started running and doing as many Jillian Michaels videos I could find. Downloading her app helped me a ton as well. I lost about 50 pounds using one or more of these methods and got a nice payout for it. I have Jillian Michaels and running to thank for the motivation to keep me going and staying fit to this day. Jillian Michaels is a true fitness rock star and you can check out her new app for free here.
As time went on through my weight loss journey I found apps like HealthyWage and DietBet. These apps let you take weight loss challenges where you bet how much weight you can lose each month. If you win the bet each month, you can get paid up to $10,000 from HealthyWage.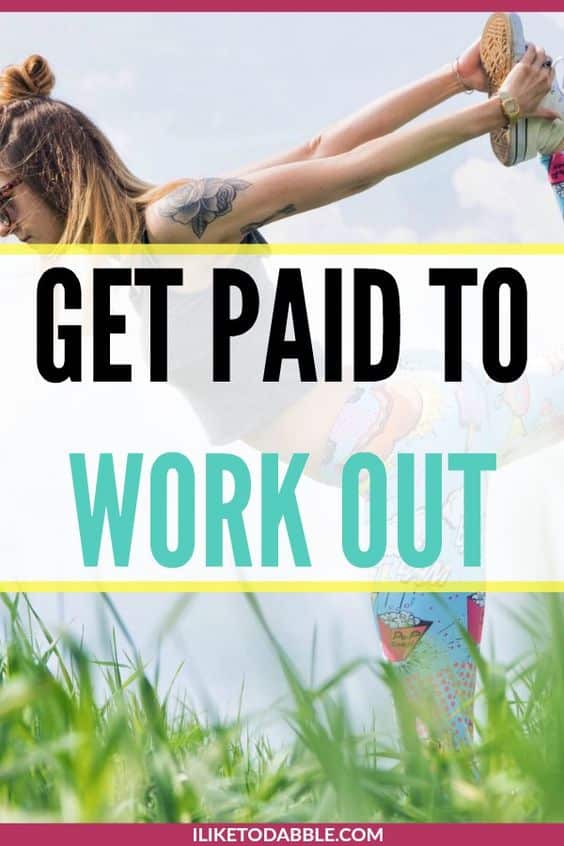 Blogging helps me stay busy and focused so I am not snacking throughout the day. It keeps me on track in my healthy lifestyle especially in Facebook blogger groups and Pinterest group boards where I follow many health, fitness, and healthy cooking bloggers. They are now a new source of inspiration for me. The blogging community as a whole is filled with so many great people! Through your weight loss or fitness journey, you are going to need support and what better way to get support than from an online community of your peers.
After you make $1000 by losing weight, monetize your success story with a blog perhaps? Today more than ever is the time more people are achieving success through their own businesses and blogging. I have already made $3000 from affiliate marketing alone after only 6 months of blogging, thanks to the Making Sense Of Affiliate Marketing course.
If you have not yet started a blog and want to, or are having trouble with where to start, check out How To Create A Self Hosted WordPress Blog. If you sign up for Bluehost with my link you get a free domain, free site builders, free 1-click WordPress install, 24/7 support and all for only $2.95 a month! You really can't beat that deal.
If you want more scale and options out of your hosting, check out managed WordPress hosting options with GoDaddy or WPEngine. With this link, you can get started on GoDaddy today for only $1!
Want some free blogging resources? Of course, you do!
Want to make $1000 by losing weight?
Here are the apps I have found to be successful in helping you make $1000 by losing weight.
HealthyWage
HealthyWage is where you can take wellness challenges and win up to $10,000 for reaching your goals. You can participate in individual weight loss challenge where you set a specific goal using their calculator, jackpot challenges where you compete as an individual or as a team and if you win you can split the jackpot, or step challenges where if goals are met you can split the pot of earnings. You can host your own challenge maybe with your corporate office for a nice summertime activity to get people motivated, or join a challenge to reach your own weight loss or fitness goals. How it works is you can calculate your potential prize here, make your bet by adjusting your goal weight, participate in weekly weigh-ins, get support for the great HealthyWage community of players, and win your hard earned money for reaching your set goals!

DietBet
DietBet offers you three ways to lose weight based on your goal. You can choose the Kickstarter plan to lost 4% IN 4 weeks, the transformer goal to lose 10% in 6 months, or the maintainer goal that challenged you to keep the weight off for 12 months. How it works is you join the goal you want to select, put your money in the pot, do the weigh ins and submit photos at the beginning, as progress is made, and at the end. At the end of the challenge whoever has lost the select percentage of the goal, or more, will split the pot! This one easily pays out their players $1000 for some challenges.
StepBet
StepBet is a part of DietBet but instead of rewarding you with cash prizes to lose weight, it rewards you cash prizes for hitting step goals. StepBet players bet on themselves to meet their personalized step goals during the week. The bets made can vary from game to game but most bets are $40. Each game usually lasts 6 months and if the player meets the set step goal for the entire month, they split the pot with the other players who have also met their goals.
Want to pave the way for a future of financial freedom? Get loads of tips that I use every day to make extra money and save extra money as I prepare for mine!
The Money Tips Master List
Sign up for the master list of money tips that I use to get in shape for a future of financial freedom!
Jillian Michaels
Jillian Michaels has helped me get in shape 2 sperate times in my life. I first was introduced to her 'no bull' style of workouts when I first saw her on the biggest loser. I instantly fell in love with her insane sense of determination and 'no excuses' attitude. I was about 20 years old when I started doing her kickboxing videos religiously which eventually led to me joining a boxing gym and weight lifting. Time passed and I lost my hard earned muscle and found myself at 26, wanting to get back into that same shape again. I quit smoking and turned to Jillian yet again! Luckily, Target carried all of her DVDs and she had an amazing new app out! I also found some weeks where she hosted her own weight loss challenges through some of these goal jackpot apps, which was exciting for me being a fan.
Anywho, only about 6 months later I was 50 pounds slimmer and $1000 dollars richer. Participating in weight loss apps can be draining due to the constant weigh-ins. But the community offers great support to great through it, especially if the hosting coach is an idol of mine like Jillian Michaels. Today I maintain my weight with a variety of her videos, kickboxing stll being my favorite, and running 5 times a week.

Pact
The Pact App offers a variety of 'pacts' for every type of goal, whether it be weight loss, fitness, or a goal to eat healthier. They offer a 'Veggie' Pact, a 'Food Log' Pact, and a 'Gym' Pact for you to join. This way you can win cash prizes for staying in shape, eating more vegetables, and logging your meals. You don't have to lose weight with this app to earn money, all you have to do is live healthier.
FitStudio
Did you know there are ways to actually monetize your Fitbit? You can monetize your Fitbit with FitStudio. FitStudio syncs your Fitbit to the ShopYourWay Rewards program. That means you get points just by walking around! You can maximize your earnings if you use the FitStudio workout plans or setting and meeting goals yourself.
Achieve Mint
You are already tracking your steps with a Fitbit or other step tracking app on your phone perhaps. If you are already reaching your daily step goal of 10,000 steps, why not get paid for it too? With Achievemint you can get paid for a variety of activity including walking, hiking, running, biking and swimming. They offer $10 for every 10,000 points. You can earn up to 80 points a day for any activity you perform, 6 points for social activity, 200 points for taking surveys, and 250 points for referring your friends. Once you reach 10,000 points you will get paid $10 within 1 week. This one may not make $1000 by losing weight but can at least make you $10 and maybe over time, $100. Some money is better than none.
Postmates
Postmates is an on demand, 24/7 delivery service. Postmates will deliver anything you want right to your door via bike or car. They deliver anything from your favorite restaurant take out and fast food to groceries, office supplies, and car parts. You can sign up to deliver goods for others by bike and get paid to work out! This way is a little different from the others mentioned above but just as good!
Check out some of my favorite Jillian Michaels workout videos!
Related:
Want some free blogging resources? Of course, you do!
The Ultimate Blogger Freebie Master List
Sign up to get this master list of the top freebies for bloggers; free stock photos, checklists, courses, guides, planners, etc.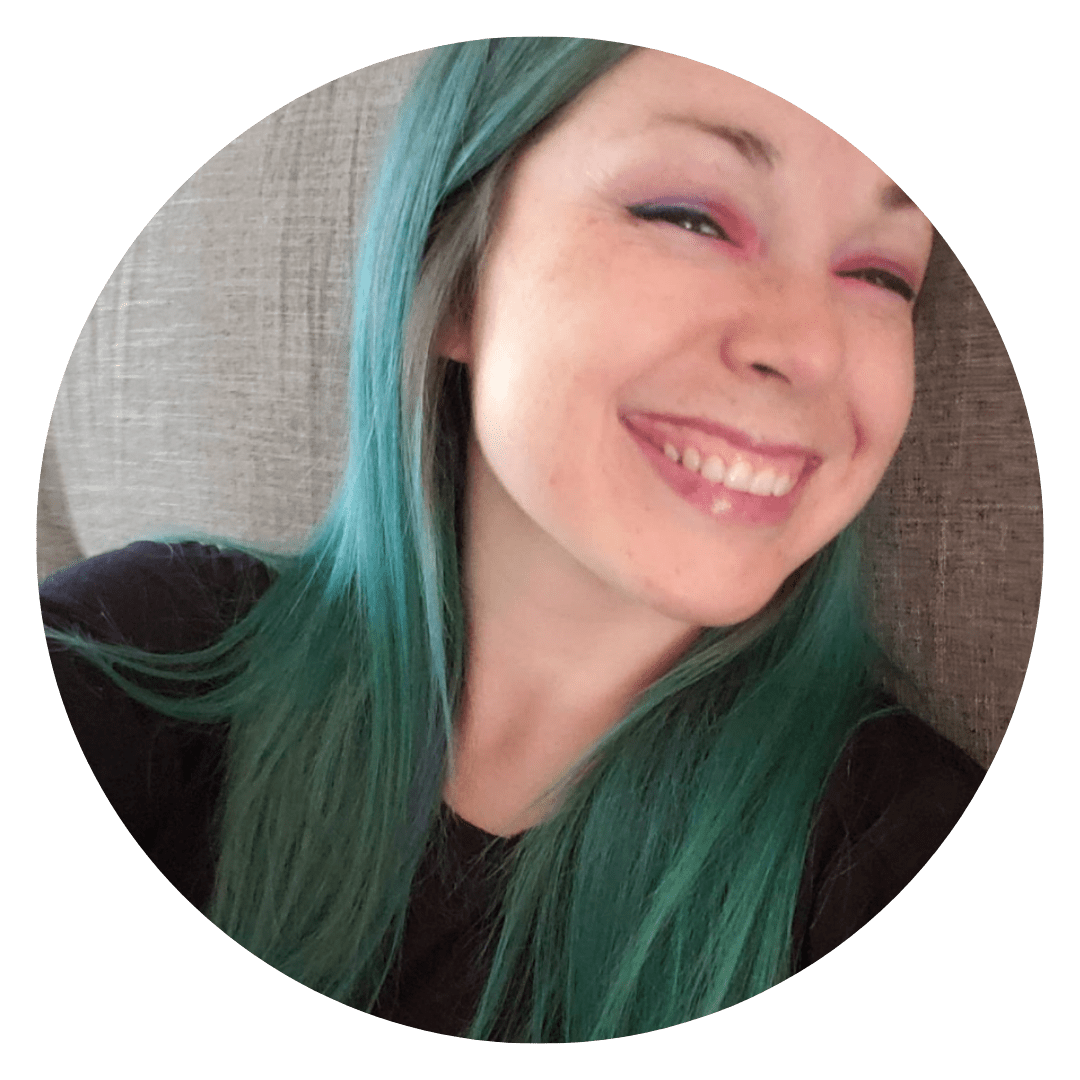 Daniella is the creator and author of iliketodabble.com. When her wife Alexandra and her aren't globetrotting or playing with their 7+ animals, they are hustling and working towards a future of financial freedom.