Our website is supported by our users and contains affiliate links. We get paid when you purchase or sign up for anything through those links. Read the full disclaimer for more information.
Last Updated on October 27, 2020 by Yovana
Have you ever heard of a no spend challenge? If you read any finance blogs or apart of any finance groups, chances are you have. Having spend days or a no spend week challenge is a useful hack to saving more money.
According to CNBC, you can save more than $18,000 in only six months, thanks to having no spend days.
Since we have been ramping up how aggressively we save, we decided to entertain the notion of a 'No Spend Week'. We have never planned a no spend week before but have had no spend days and no spend weekends.
We want to see if it is possible to pull of a no spend month as well. If we can do it, you can too.
Pin it for later!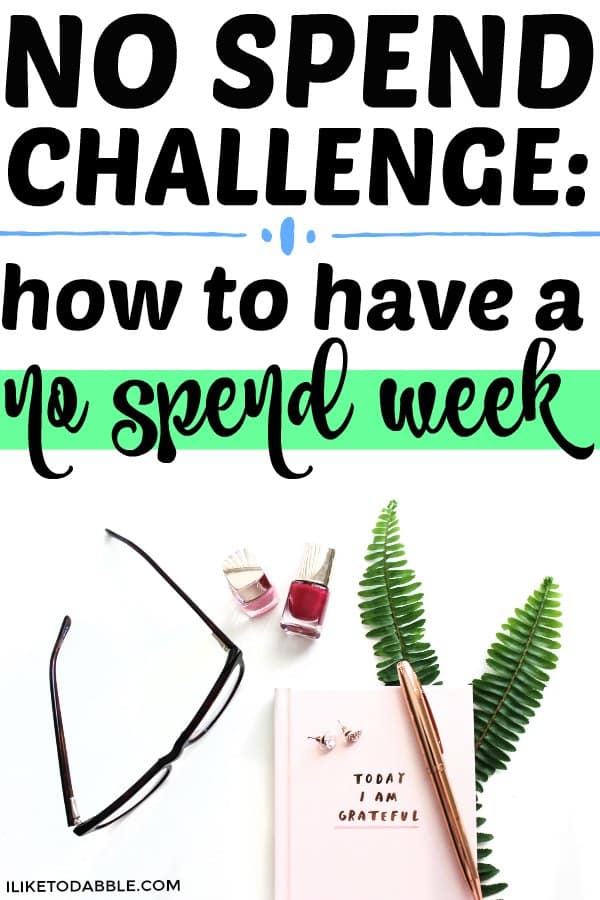 How To Have A No Spend Week Challenge
A no spend 'fast' doesn't mean you are absolutely not spending ANY money because you still have to buy groceries and gas. Well the actual goal of a no spend challenge is to not spend any money but we all understand stuff happens.
This time is meant to eliminate unnecessary spending and overspending.
Plan ahead of time before your no spend period and buy gas, groceries, and anything else needed.
It is also 100 times more helpful if your no spend week falls on a work week. The more you are working, the less you are spending.
I know what you are thinking, a no spend week sounds pretty simple. But there are a couple of more items to get done before and steps to be taken to ensure a successful no spend challenge.
Plan Ahead
In order to successfully not spend anything for an entire weekend, week or month, you need your ducks in a row. As mentioned above, you should probably buy groceries and gas ahead of time. While you are on your shopping trip don't forget to get cash back with Ibotta, plus you will get a free $10 for signing up.
If you have kids in school, you will also need to be prepared for any surprise expenses that comes with that.
See if there are any events on your calendar like birthdays or weddings. It would be wise to plan your no spend fast on a week where you don't have any planned outings where you will spend money.
For our no spend week we will be hermits but will be well fed. We will be buying groceries at the beginning of the week and will get to meal planning. One of the easiest way to not spend money is by already knowing what you will eat.
As we meal plan and prep for the week ahead, our stone crock pot is great for making great meals in bulk like White Bean Chicken Chili and other cheap crock pot meals. For this, we love the $5 Meal Plan. The $5 Meal Plan is this amazing weekly meal plan service that can simplify your meal planning beyond belief for just $5 a month and for free for the first 14 days. If you have a specialized health need, they have several specialized meal plans to tailor to those needs too.
Related posts: High Cost Of Living: How Do People Afford To Live In Expensive Areas?
86 Genius Tips To Save Money Every Day
How To Save $500 Dollars A Month
Get Creative
It is important to stay focused and not spend during your no spend challenge. There will be times where you will have to get creative with what you do in your free time. Stay busy and avoid being bored. Good thing for you there are a million ways to have fun for free.
Some creative free things to do in your free time during your no spend period:
Read a book
Take a meditative bath
Cook or bake
Binge anything on Netflix
Go for a run, a hike, bike, whatever you like to do for exercise
Color in a mandala coloring book.
Garden or house work
Clean
Go to the park
Start a project you have been putting off
Learn a new language
What You Need vs. What You Want
You will make it so much easier on yourself during your no spend week if you prioritize what you need over what you want. If you find yourself in the situation that you might break your no spend commitment, think about if you really need what you are buying.
Treat this time as a strict budgeting period. Except in this instance, your budget is basically 0 unless you have bills to pay, gas to get for your car to get to work and from A to B, or any emergencies.
Writing everything down is the best solution I have found to stay on track and stick to a budget. This is why I created a free budget planner and tracker printable that can be used to create a budget from scratch with little to no effort! All you have to do it fill it out every month to help you stick to that budget.
Sign up to get your free budget planner!
Effectively manage your finances and grow your savings.
You can also use this budget sheet for your no spend week challenge. Fill out any expense you *might* have including any surprise expenses with school for the kids, amounts for any projected gas needed, any bills that may come through or are auto debited from your account, etc. Then at the end, record what was actually spent (if any).
A fun exercise I like to do is fill out one sheet for a normal week before the no spend challenge and then a sheet during the no spend week and compare them.
Keep in mind that everyone has different financial needs depending on their financial situations. There may be some sections and categories in this budget planner that may or may not apply to you. There may also be some additional sections and categories that apply to your financial situation but are not included in this freebie budget planner and debt tracker.
Related posts: 45 Life Hacks That Will Save You A Ton Of Money
20+ Ways To Lower Your Monthly Bills
How To Save Money On Healthcare
What To Do After Your No Spend Challenge
After your no spend week , take time to evaluate how well you did. Write down how much you saved and give yourself credit for the accomplishment. Plan for future no spend challenges and build your savings while also changing the relationship you have with money.
A great way to continue saving is by saving on autopilot with Digit. Digit is an automated savings app that automatically saves money for me based on my spending habits and scheduled bills. I have saved over $2,000 using Digit.
To stay on top of your finances moving forward, use a money management tool like Personal capital to track your spending. Personal Capital is one of the best 100% free finance tracking apps with no hidden fees. What makes Personal Capital so great is that it syncs your spending, saving and investing all in one place so you can say goodbye to headaches and hello to peace of mind.
If You Couldn't Pull It Off…
It is okay if you weren't able to pull off an entire week of no spending. Sometimes things come up that we cannot control. We just have to accept it and move on.
Don't beat yourself up about it. Instead, give yourself applause for trying. Trying is a step in the right direction. We can still save more money other ways to plan for another future no spend challenge. There are millions of other ways to save money and side hustle to make extra money to save.
Ways to save more money:
Additional ways to save money is with the small decisions we may every day. Instead of going to Starbucks for your morning coffee, make it at home. Instead of going out to lunch on your lunch break, bring your lunch to work.
Instead of buying new furniture or yard landscaping, try DIY projects. Small decisions like that, that push you to get creative with the things you already have, can save you more money than you can imagine.
Ways to make extra money:
My favorite way to save money is by side hustling and putting away into savings (and investing) any extra income from those side hustles. Multiple streams of income can make your financial situation much more manageable and gives you that leverage towards a future of financial freedom.
From running a blog to selling products online to running a small side business, there are possible ways for you to start a side hustle for extra money.
You don't have to completely start a second job or business though (especially if you just don't have the time and resources). You can make extra money online with surveys, freelance writing, or teaching online in your spare time. Check out this post for 50 Ways To Make An Extra $500 A Month to help you think of more ways you can bring in extra moolah.
What are your thoughts and experiences with no spend challenges? We would love to hear more from you in the comments below!
Related posts: 22 Creative Ways To Turn Your Clutter Into Cash
How To Hack Your Future By Getting a Side Hustle
15+ Ways To Make An Extra $100 Every Day
How To Budget, Save and Side Hustle Towards A $10,000 Debt Payoff
12+ Side Hustle Ideas To Make Extra Cash This Month
---
Resources I Love
Side hustling to financial freedom takes some creativity. These are a few of my favorite sites and tools to save extra money and make extra money to help you get here.
Trim: Trim will negotiate lower bills for you without you ever having to do a thing besides entering your bill and bank info when you sign up. Trim negotiated a savings amount of $17.40 a month on our AT&T bill. This will put us on track for a yearly savings of $208.80 just from lowering our cell phone bill with no consequence or loss of quality!
Nielsen: Nielsen will pay you for your internet usage. All you have to do is download their app and register your devices. It is noninvasive, will not impact your device's performance and is 100% secure. Then you get rewarded for using the internet like you do any other day! I currently have it installed on all of my devices and it is nice for a little extra income.
Stash: Stash consists of ETF's for a minimum investment of $5. You automate your daily, weekly or monthly investment, track your retirement and tons more. Get $5 of Stash today with my link.
Swagbucks: Swagbucks is where you can earn points called swagbucks or SB that transfer into real dollars. Earn money by taking surveys, shopping online, watching videos, discovering content or downloading other apps. Every 100 SB = $1.00 USD.
Cashback Research: Get paid up to $75 per survey and $150 per clinical study. Sign up with my link to get $5.
HealthyWage: You can participate in individual weight loss challenges where you set a specific goal using their calculator and get paid when you reach that goal. There are also jackpot challenges where you compete as an individual or as a team and if you win you can split the jackpot, or step challenges where if goals are met you can split the pot of earnings.
HelloFresh: We get 3 meals a week for $30 for the first week and $60 every week after. I did extensive research when it came to meal delivery services to try and out of all of them, HelloFresh was the cheapest with most quality and with the most variety. We love HelloFresh, especially their Italian sausage orzo recipe! Get $30 off at HelloFresh with my link.
Magic Ears: Work from anywhere you want through their online teaching portal and be your own boss, no degree required. You will make $26 per hour for your time and their application process is pretty painless.
Inbox Dollars: Inbox Dollars will pay you to read emails, take surveys, play games, complete offers and much more. You basically get paid to play around on your phone to pass the time when you are bored. Did I mention they pay you an additional $5 just for signing up? Click here to learn more.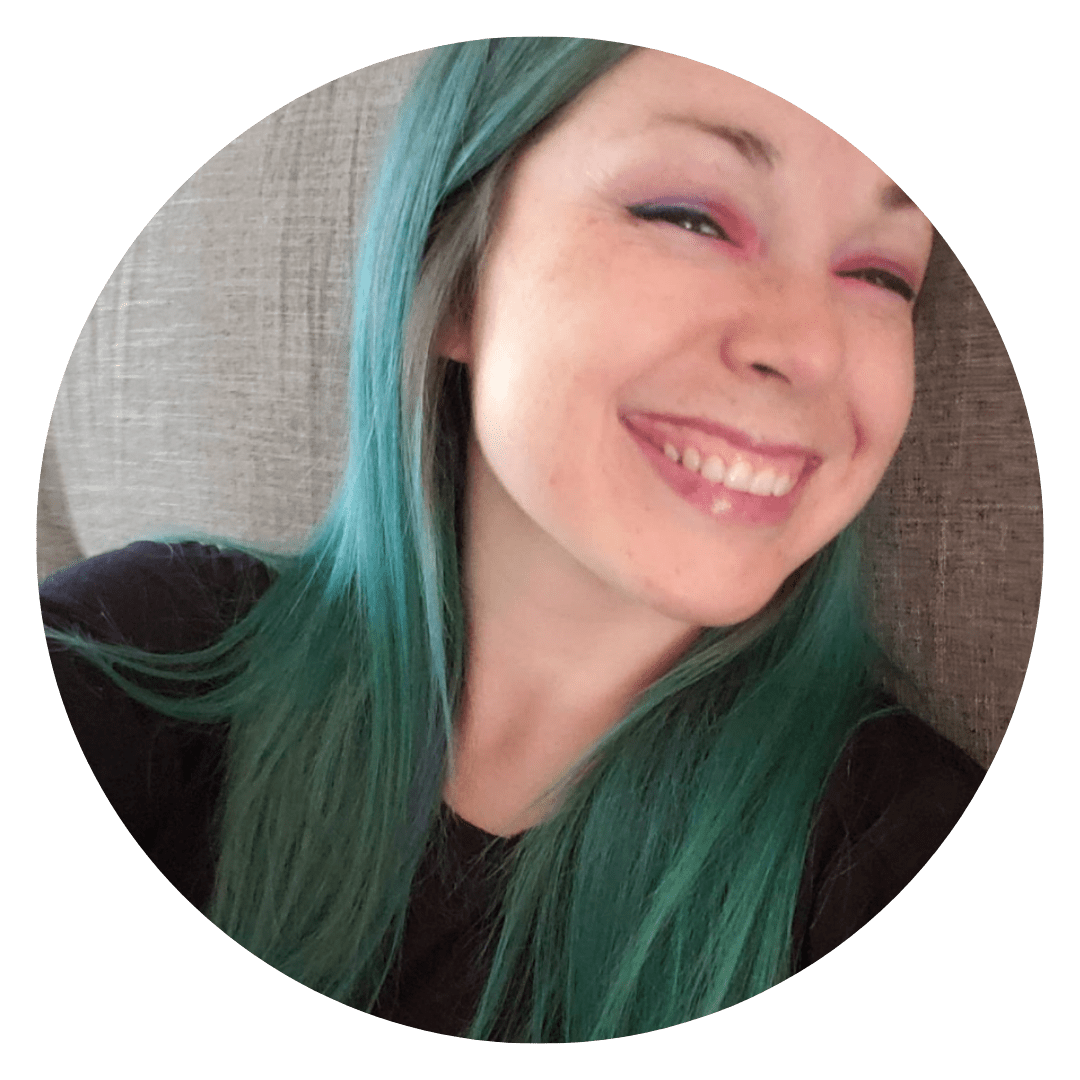 Daniella is the creator and author of iliketodabble.com. When their wife Alexandra and them aren't globetrotting or playing with their 7+ animals, they are dabbling and working towards a future of financial freedom.