Our website is supported by our users and contains affiliate links. We get paid when you purchase or sign up for anything through those links. Read the full disclaimer for more information.
Last Updated on October 27, 2020 by Yovana
Our recent travel kick has got my wife and I looking at other areas to live in the Unites States. We fell in love with the Pacific Northwest and started looking at how much it might cost to live somewhere like Trinidad, CA. Our wishful thinking, fantasizing, and wanderlust had us pretty surprised by the difference in the cost of living when compared to where we live in the Midwest. We quickly saw the true price of high cost of living areas and couldn't help but think how do people afford to live in these expensive areas.
A salary of $60,000 in St. Louis, Missouri should increase to $92,394 in Trinidad, California.
-Credit: bestplaces.net
As you can see in the figures above, we would have to make some major adjustments in order to pull off living somewhere like Trinidad, CA. We looked at similar high cost of living areas like Denver, CO and saw similar numbers.
Missouri has a 6% lower cost of living than the United States national average. No matter where we move, we will need to make adjustments to our budget in order to make it work best for us.
With that I wanted to see what other peoples experiences were when living in these expensive areas or moving to/from these areas.
We can't ignore the fact that the gap in cost of living in the United States has become a problem, especially in areas where housing is in high demand with little new construction projects going on.
Pin it for later!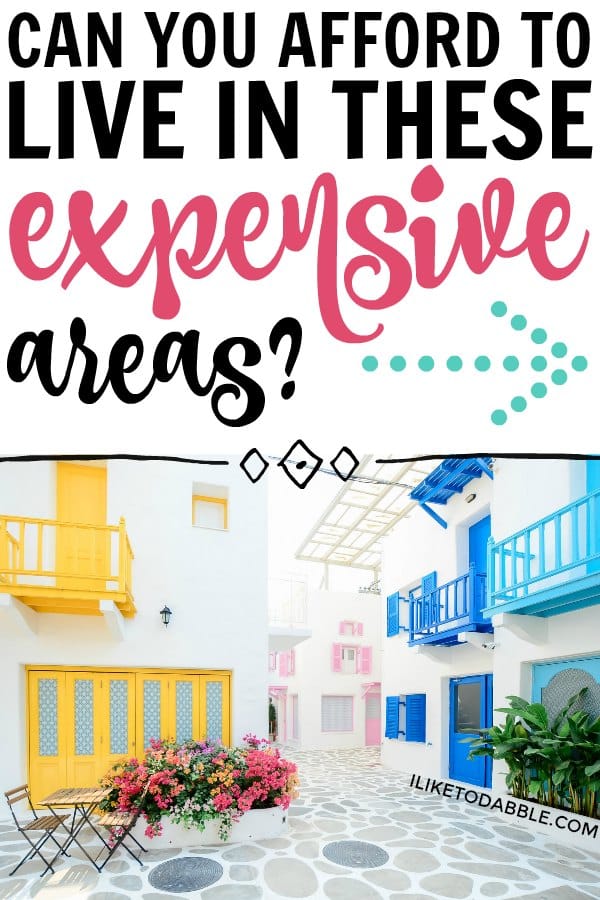 How Do People Afford To Live In Expensive Areas
I reached out to people in the Making Sense of Cents Facebook group (a great group about personal finance if you want to join) to share some of their stories and insights about living in areas with a high cost of living. This is what they had to say.
Thomas – San Fransisco Bay Area, California
Let's face it, cities are expensive and extremely competitive. It's hard to get ahead, let alone achieve financial freedom. A common theme across urban centers is that they are booming, everyone wants their share, and the suppliers know it. How do we pay for it? According to the United Nation's 2016 World's Cities report, roughly 54.5 percent of the world's population live in cities. By 2030, it is estimated that urban areas will be home to 60 percent of people globally. It's going to get even more expensive to survive.
How do I survive?
I knew costs in San Francisco (particularly housing, food, and transportation), were going to be extreme, so I planned ahead and paid off debts before making the move. In just under three years, I eliminated my $80,000 student loan debt by house hacking, getting paid more at work to travel, saving more than 50% of my income, and legally paying 90% less on state and federal taxes. At 29, I moved to one of the most expensive cities in the world, bought more real estate, and am now looking for my next housing hack. You can read more about this journey by heading to the City for Millennials.
Not everyone paid off their debts before moving to an expensive city. Many young people come to cities for jobs offering higher salaries. The trouble is, salaries are not keeping up with cost of living increases, and many people have massive student loan. To reach financial freedom while living in an expensive city, you are going to have to make trade-offs. The biggest trade-offs should come from your housing expenses, food, and transportation costs. Even though I moved to the an expensive city with zero debt and money to spend on real estate, I still have to focus on reducing these three costs. For housing, I have a roommate. Fortunately, she is my spouse :). For transportation, I gave up my car for three years and rode my bike. For food, I purposely avoid eating out for at least one full week a month. Additionally, you can learn from the experts: 15 best money management tips from personal finance experts for those living in expensive cities.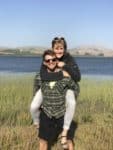 -Thomas writes about spending less, making more and doing more in expensive cities on his blog, Cities For Millennials. Follow his Twitter: https://twitter.com/city4millennial/ and join his Members only FB group to discuss ways to Do More, Make More, and Spend Less is expensive cities: https://www.facebook.com/groups/412076065925834/ .
Related posts: How We Made $2,000 Per Month by Renting Rooms in Our House
86 Genius Tips To Save Money Every Day
15 Remote Jobs That Pay More Than $15 Hourly
15+ Ways To Make An Extra $100 Every Day
Brandon – Miami, Florida
Stats of Miami:
Average rent 1 bedroom $1,428 – https://www.rentcafe.com/average-rent-market-trends/us/fl/miami/
You have toll roads, downtown and surrounding you pay for parking everywhere.
Public transit available in downtown and surrounding areas
Gas mileage is lower than other cities due to the congestion, you will get less miles to the gallon
Typical to pay $8-$10 for a simple mixed drink + tip
Average lunch meal is $15 including drink + tip, fast food is cheaper more around the $8 range for a value meal
Average movie at the theater near $10+
Recommendations:
Make a budget. I like to keep my monthly rent at 25% of my annual income. The closer to downtown and surrounding districts of Miami you rent will greatly vary. To save some money you may want to live in the outskirts away from the action. Always look for ways to make extra money. Very common individuals in Miami have 2-3 jobs or some sort of side hustle. Don't get wrapped up in keeping up with the Kardashians, there are plenty of people who live the inflated lifestyle here. Do your research before you go, plan your route, check for parking, dining or drink expenses and activities. Maybe find someone to roommate with.
What I Did:
Found a place to live on the lower end of the rent scale.
Take local roads and avoid tolls if possible
Research and plan parking accordingly. Be willing to park farther away and walk to your event. Public transit can be cheaper if you live near it
When going out, eat before you go to your event. Maybe order something small or just 1 drink to save money
Find money saving coupons for events and eateries
Utilize sites like Meetup.com and network with others
Attend movie during non-peak times/days to save on tickets and don't order concessions
Signed up for a Gas Buddy debit card and I get $0.05 off each gallon of gas
-Brandon is a digital marketer within the hospitality industry. His passion revolves around helping individuals understand the complex world of online marketing by providing simplistic explanations and actionable takeaways. With a strong interest in digital marketing, he pursued a BS in Business Administration focusing on e-Commerce and Marketing then completing his MBA specializing in Internet Marketing.
Loving all things digital, his roles have allowed him to embrace Search Engine Optimization, Google Adwords and Facebook PPC, e-Mail campaign marketing, social media marketing, content marketing and leading multiple website projects from start to finish. Connect with him on Instagram, his blog, LinkedIn or check out his digital marketing business website to learn how he can help you with growing your online business.
Logan – Los Angeles, California
We afford to live in the Los Angeles area by having multiple streams of passive income. From rental properties to dividend stocks to our blog, we've made it our goal to make sure that we have enough streams of income coming in every month so that if one shuts off, the others can cover our expenses.
Of course, we also aim to be as frugal as we can and save money whenever possible, but we've found that there is only so much you can save. At a certain point, you have to focus on making money because while there's only so much money you can save, there's an infinite amount of money you can make!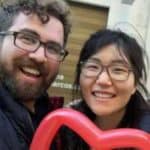 -Logan Allec runs his own personal finance blog at moneydoneright.com, where he blogs about earning, saving, and growing your cash!
Related posts: How To Make An Extra $1000 This Month With Your Phone
45 Life Hacks That Will Save You A Ton Of Money
12+ Side Hustle Ideas To Make Extra Cash This Month
How To Make Money As An Artist
Kait – Hawaii
My husband and I moved to Hawaii over 6 years ago now. We initially arrived thanks to active duty Army orders, but after 3 years, my husband was offered a civilian job that he was really interested in and we've been chugging right along ever since.
Having a budget is crucial to survival here! We are dual income, but don't have kids, which I think is important to note, so we do have a bit more flexibility, but not a ton. The bottom line – Hawaii is pricey! Our rent is $3,000 per month for a townhouse with a small yard and our average grocery bill is $300-$400 per month (admittedly we eat mostly organic so that certainly plays into!). We also shop at Costco to make things as affordable as possible!
I guess my main piece of advice is having a budget that you don't sway on. We really believe that's been the key to our success.
–Kait Hanson is a Hawaii-based freelance writer and the creative stylist behind CommuniKait, a lifestyle website and brand designed to inspire others to live their best lives. You can find her sharing her travels, foodie finds and life in the tropics on her blog or on social media @ByKaitHanson.
A Little Can Go A Long Way
Out of all the stories I heard from people with a high cost of living, one theme seems to stand out the most. You must budget effectively.
Sign up to get your free budget planner!
Effectively manage your finances and grow your savings.
Creating a budget isn't hard. The stress and overwhelm that comes with thinking about money can fog your mind a bit. Instead, take a deep breath, clear your thoughts from stress and start jotting down what you need versus what you don't. Note the cost of each bill you have to pay each month and how much you make each month. Check out this post for some additional help: How To Create A Budget When You Are Horrible With Money.
Take your budget to the next level with Personal capital, one of the best 100% free finance tracking apps with no hidden fees. What makes Personal Capital so great is that it syncs your spending, saving and investing all in one app.
Pay your bills, pay yourself a little if you want, and save the rest. Declutter, minimize and start living sustainably while saving as much as you can to prepare for your future.
Changing unhealthy financial habits is the key to living in expensive areas otherwise you might drown.
Let's say you want to work abroad too. High cost of living areas are not only in the U.S., they are all over the world. And most of us have no idea where to start with preparing your finances for that. Well, Bankrate has a wonderful guide just for that!
Save and Hustle
In addition to some of the amazing tips from the other blogger's in this post, I wanted to share some of my own tips too. Sure, we don't live in an unbelievably expensive area now but one day we might want to (at least an area more expensive than St. Louis, MO ..which is everywhere).
We not only budget and save, we hustle like crazy too. This blog you are reading right now? That is just one of our many side hustles. Everything from iliketodabble.com goes either straight into savings or back into the blog. If blogging is a side hustle you have thought about, check out How To Create A Self Hosted WordPress Blog. If you sign up for Bluehost with my link you get a free domain, free site builders, free 1-click WordPress install, 24/7 support and all for only $2.95 a month! You really can't beat that deal.
Along with blogging, there are several different ways to make extra money, side hustle and save to help you feel more comfortable in your financial situation.
Saving
Hustling
Do you also live in an area with a high cost of living or looking to move to one of these areas? I would love to hear from you in the comments below!
Related posts: How To Save $500 Dollars A Month
17+ Ways To Make Extra Money By Taking Online Surveys
8 Ways To Make Extra Money Without Getting Out of Bed
How We Make Extra Money From Flipping Items On eBay
How To Save Money On Healthcare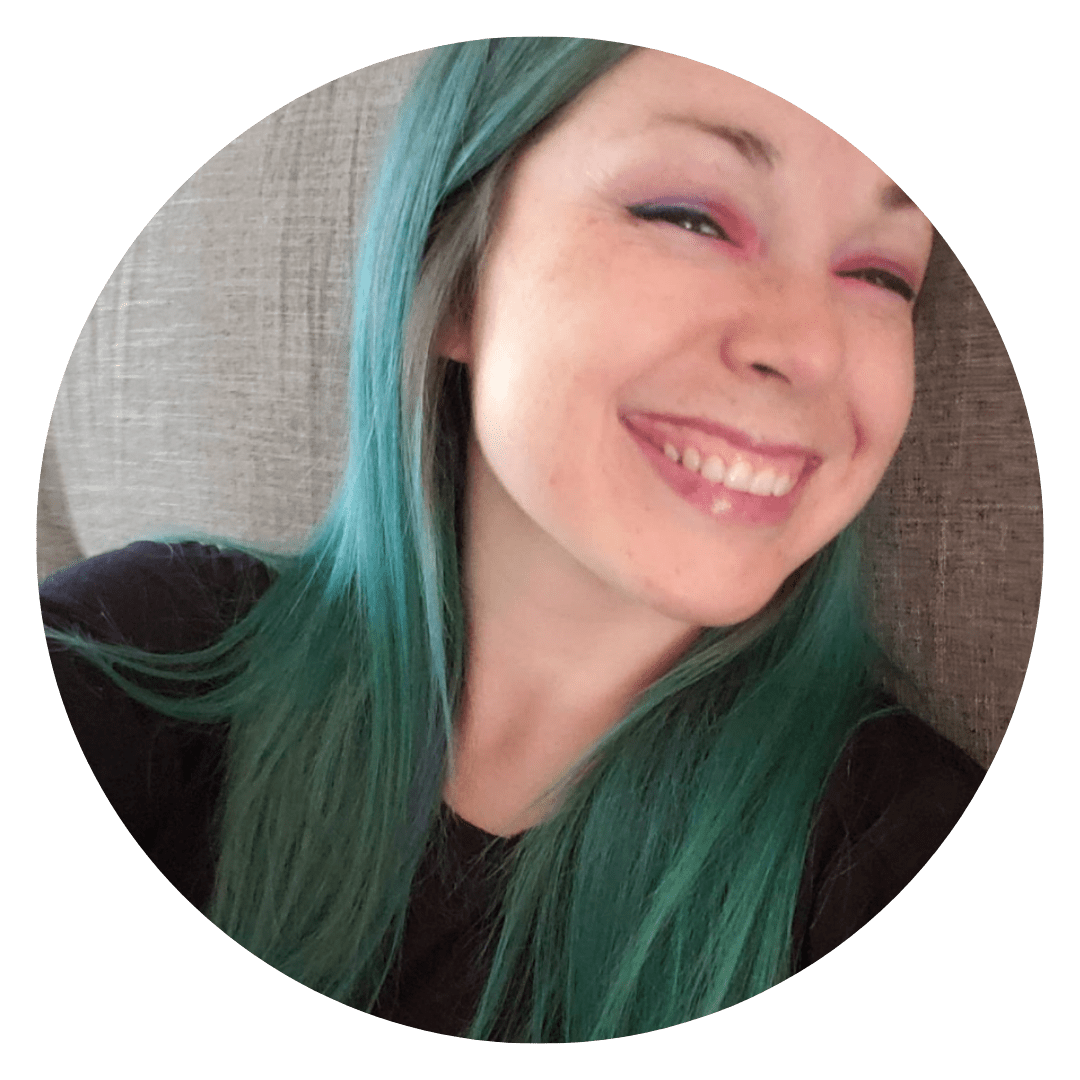 Daniella is the creator and author of iliketodabble.com. When their wife Alexandra and them aren't globetrotting or playing with their 7+ animals, they are dabbling and working towards a future of financial freedom.