Our website is supported by our users and contains affiliate links. We get paid when you purchase or sign up for anything through those links. Read the full disclaimer for more information.
Last Updated on November 30, 2020 by Yovana
Hey there my name is Jonathan! I am a Belgian personal Finance blogger currently living in Luxembourg. I run the blog Joney Talks! to help you achieve your financial goals! (and I also like to digress to lifestyle and self-development as well)
If you read this previous post you now know that I have moved from Oslo (Norway) to Luxembourg to pursue my location-independent career. Just to recap I have spent most of my career in Norway (10 years), 1 year in France as an expatriate and have started my senior procurement role in Luxembourg since May last year.
When it comes to finding a new job, there is already plenty of excellent advice on the world wide web: How to network, where to find the right job, how to ace your interview, how not to flirt with the HR recruiter, how to dress appropriately, how to negotiate your salary like a pro, up to the best font to use on your CV.
To be honest, I don't much to add to this, however, I still thought it would be a great opportunity to share my job search journey with the location-independent flavor to it. For those looking at pursuing their career abroad, this is not an "Ultimate guide to".
My story and choices will differ from your particular situation but I would like to take you along my journey and, if you really want to find your next opportunity abroad, show to you that it is absolutely possible. So let us get into it!
Pin it for later!
The Wish To Change
It all started when I got back to Oslo after my expatriation in Paris. Times were great: as an expat, my financial situation was the best I ever had, it was an awesome experience to be able to live there for a year and to enjoy the proximity with my family and friends in Belgium.
But my assignment was over so I had to come back (to Oslo). It was expected that I would come back to the Norway office and I was prepared for it.
When I came back to the office, I was happy to see my fantastic colleagues again, they were making it a great workplace. Meeting my Oslo friends and moving back after a while to my apartment felt like coming home as well.
So what went "wrong" Jonathan? You might ask. What made you decide to change both jobs and location?
While it was nice to see my colleagues every day and getting back in touch with many of them, the company was in a huge process of merging with another large company and the job tasks and assignments as such began to feel pretty much repetitive (I had been there for 5 years after all).
After a discussion with my supervisor, it also seemed difficult to tell what the outcomes of the merger would be, nor what possibilities were lying ahead for me. In my head, it sounded as: "I can either stay in a comfortable job and wait to see what happens in the short to middle-term, or start looking elsewhere."
Needless to say, I went for the latter.
In addition, even though I enjoyed my life in Norway, I knew that I would eventually move back closer to my family. I just did not know when.
…and so the journey to a new job and a new life began!
Related posts: 15 Remote Jobs That Pay More Than $15 an Hour
50 Ways to Make an Extra $500 a Month
The Journey
So here I was, ready to look for new opportunities and fire my CV to dozens of companies only waiting to hire me! I had been a top performer at my company and was even sent abroad to assist on a project in Paris: International experience, people managing, excellent negotiation results…
My beautifully crafted CV would grab every recruiter's eyeballs and I would find a new job in no time, right?
Although I managed to get a few interviews pretty quickly, the response on my applications, in general, was not as expected. How come? After a few years without interviewing one gets rusty (and I definitely was) so I had to hone the skills for my new "side hustle": I revisited my CV, re-read some job application tips online, asked for advice to friends, networked, watched career advice videos on Youtube, modified my LinkedIn profile and so on.
It is often said that looking for a job is an actual full-time job and I can confirm it is a time-consuming venture. So, unless you have a job already waiting for you through a connection, be ready for some serious work and perseverance. If I was paid for all the time I spent perfecting my CV, tweaking thank you e-mails and preparing for interviews, I would have easily doubled my salary!
Even though I had defined what I was looking for at the start of my process, I ended up fine-tuning many parameters along the way (location, type of jobs, perceived company culture) which in turn helped me to narrow down my search. In addition, the response rate on my applications improved over time, I managed to build relevant connections through my network, I also learned to filter through the right recruiters and opportunities, I continued to develop relevant skills, etc.
And finally, after a few months of applying and interviewing in Norway, Belgium, France, and Luxembourg (which was not on my radar at first by the way) I happily landed my current position.
It was not all sunshine and rainbows, there were times of disappointment in between as well but all in all, I can tell you that this job search has been a really interesting and challenging experience.
Related posts: How One Teacher Doubles Her Income, Paid Off Debt and Inspires Us to Be More
My Key Takeaways For A Location-Independent Job Search
The first step is to take the time. Assess your situation and ask yourself: Where do I actually want to take my career? Do I want to move up the ladder? Am I happy with a similar position in a competing company? Is it a good move for my family? Is it possible to change roles/department in the same company? Should I change industries? Start my own business? How can I move closer to my dream job?
If you find out moving abroad is the way forward, awesome! List all the locations and narrow them down. (Will it be Rome? Barcelona? Brussels? Stockholm? Tokyo? Chicago? Vancouver? London? Luxembourg? Honolulu? Quito?…exciting isn't it?)
Next, if you plan to move abroad within the company check if there are any relocation opportunities. Is the company planning to expand abroad? Is there a local branch already in place? Chances are they have available positions already. The good thing with this way of relocating is that your company will assist you with moving, filing the paperwork and visa for you, help you find accommodation, etc.
If you plan a change of company and country: look for opportunities on global job portals such as Indeed.com, Monster.com, glassdoor.com, LinkedIn is also a great place to find opportunities and local job portals. This will already give you an idea if there is an actual job market matching your experience and career plans. PRO-Tip: update your career interests in LinkedIn and activate the "let recruiters know you're open", this is how I first got in contact with my company.
You found a dream job in your dream country. Wonderful! Before you send out your application, get familiar with the local job application customs. Local practices might not be the same as in your country. For a job interview in Belgium, I would not imagine going without a tie for example. In Norway, recruiters leave their phone number in the job posting so you can call them before sending your application to inquire about the position. The business communication in France might be more formal than what you are used to. If you make a move from the UK to the US, be sure to spellcheck your CV to the US standard. In short, read about local practices online, learn a few sentences in the local language and ask local friends or colleagues about the hiring practices in your potential future home country.
One crucial point to consider as well is the visa process, as a Belgian moving in Europe, it was pretty straightforward (no issues with work permits nor visas, why would one wish to leave this beautiful Union?). Had I wished to move to the US or Singapore, I would have had to apply for the necessary visas. If that is the case for you, contact the local embassy in order to make sure you know the procedure. A simple signed work contract along with some basic paperwork is sometimes sufficient to complete your visa application but depending on the agreements between countries the requirements will be more or less stringent. In any case, do not travel to the country without this figured out, you might have to leave the country and re-apply from where you lived.
As I said, I will not dig into the usual advice here. When it comes to your CV and cover letter you know the basics: Grab the attention of your reader and get him/her interested into knowing more about you. The recruiter needs to see you as a top-notch candidate and as the right fit for the position. Location-independent tip: In addition to convincing the recruiters you are an excellent candidate, express your wish to relocate to their city clearly in your CV or cover letter (you can explain more in details during the first phone call or Skype interview).
When applying for a job in a different country you might think that companies will put your CV on the side, or that they will be more interested in hiring local people. At first, I thought that would put me at a disadvantage but as long as the hiring managers also thought I was a good fit for the position this concern was out of the way. Sure in some cases (due to regulations, type of jobs, economic situation, required native language) applying from abroad will not get you a second of the hiring manager's attention. But do not let that scare you, if you really want to pursue your career as a software developer at that tech firm in Amsterdam, just apply, just do it!
The networking part can really boost your interview opportunities and I was positively surprised by all the people willing to help me! Really, just tell your friends, family, acquaintances, your favorite cheesemonger, your grandma,… about your job search (if they are living abroad or have connections there even better). I had my exchange student friend Pablo (had not met him in years) connecting me to one of his ex-colleagues, my dad managed to get me to job interviews through his network even though he is not in the corporate world, I exchanged my CV with people met at parties, on holidays, ex-classmates… Networking in this way is in no way a guarantee for an interview but it will already ensure the hiring manager gets to see your resume (which already puts you ahead of many candidates).
During the recruitment process, the question about current salary will pop up or better your salary expectations. If asked about current compensation package, reframe the answer to something along the lines of: "Based on the experience I bring to the table and my market research: I am looking at a salary of x, plus a,b,c benefits" (I know it sounds a bit "corporate douche"-style, but hey it works!). Preparation is key here and just as if you applied for a job in your current city, do your own research for the range of salaries and benefits you can expect in the city where you apply for the job. Do a Google search, look on Glassdoor.com, Payscale.com and ask your local connections to provide you with salary ranges. You do not want to shoot yourself in the foot by asking way lower than the local market or on the other hand asking for an outrageous compensation package neither. It should match your skills, experience and be in line with the local market (but on the higher end of course). If you are relocating, make sure you ask for specific extra's: relocation budget, temporary accommodation upon arrival, assistance with paperwork,… Ask for more than you need so you have higher chances of getting many of these perks. Regarding salary negotiation, you can find excellent tips on the internet but this video by Ramit Sethi is the best way to prepare yourself.
Since you are applying remotely, your initial contact will most likely occur via the phone and the first interview through a video conference. Just prepare yourself as you would for any in-person interview and add the technicalities to your preparation: Make sure the internet and Skype are working properly, take care of your surroundings, have your notes around, dress in business attire (although the thought of having an interview in shirt and tie with a straight face and just underwear crossed my mind), etc.
Last but not least, have a budget set aside dedicated for your job search. Once you pass the first round of the interviews (good job!) the company will often want to have you at their offices for the next rounds which seems logical. While some companies will offer to pay for your flight and train tickets, some will not compensate applicants for these extra costs.
Sign up to get your free budget planner!
Effectively manage your finances and grow your savings.
Useful Resources
In order to help you with your job search, here are the resources I used :
Linda Raynier : Linda Raynier is a career strategist that runs a very inspiring Youtube channel. I cannot recommend her videos enough, her tips were very helpful during my search. It is hard for me to tell what sets her advice apart from the rest but please go ahead and check a few of her videos out. I even took her TopNotch resume course which guides you through building a compelling resume and offers access to a closed group on Facebook where you can interact with other students to share your job search stories or ask for advice. I highly recommend taking the course as it improved the response rate on my applications!
The Balance : I found excellent articles and tips as well here.
LinkedIn: THE online place to connect with professionals in your field, your dream company and also a place to show yourself by sharing relevant information, writing great posts,… Here is a "Pro Tip" for job seekers, do not write "looking for opportunities" in your title, instead write Marketing professional, Senior Accountant, Software Developer,… Why? There are at least 2 reasons for that:
Recruiters look for keywords such as marketing manager, accountant, project manager, and sales consultant. By writing the correct header, your profile will rank higher in their search results.
It puts you in a weaker position.
Global and local Career/Job portal websites such as Monster.com and indeed.com.
Related posts: High Cost of Living Areas: How Do People Afford to Live in Expensive Areas?
28 Ways to Make an Extra $100 a Day
Bringing It All Together
If you are currently considering pursuing your career abroad I hope that my story and tips will help and encourage you on your way there.
Looking for career opportunities abroad is an exciting and rewarding venture. You will have to dabble out of your comfort zone and it will require a lot of your time and energy. Be prepared but enjoy the journey.
There are many aspects I have not had the chance to talk about such as dealing with living in a new country, embracing the new local work culture, cultural shocks, long-distance with your friends and family,…these aspects are not to be neglected but I really wanted to focus on finding a career opportunity in a foreign land.
With that said, I wish you all the best in your journey and if you have further questions please feel free to reach out to me through Facebook, Instagram, Twitter, or join our e-mail list. I would love to connect with you!
PS: Don't forget to share the article with a friend looking at pursuing his/her career abroad!
Do you currently work abroad? What other tips do you have to add? We would love to hear from you in the comments below!
Related posts: 10 Awesome Online Jobs for Stay at Home Moms
How to Teach English Online and Work From Anywhere in The World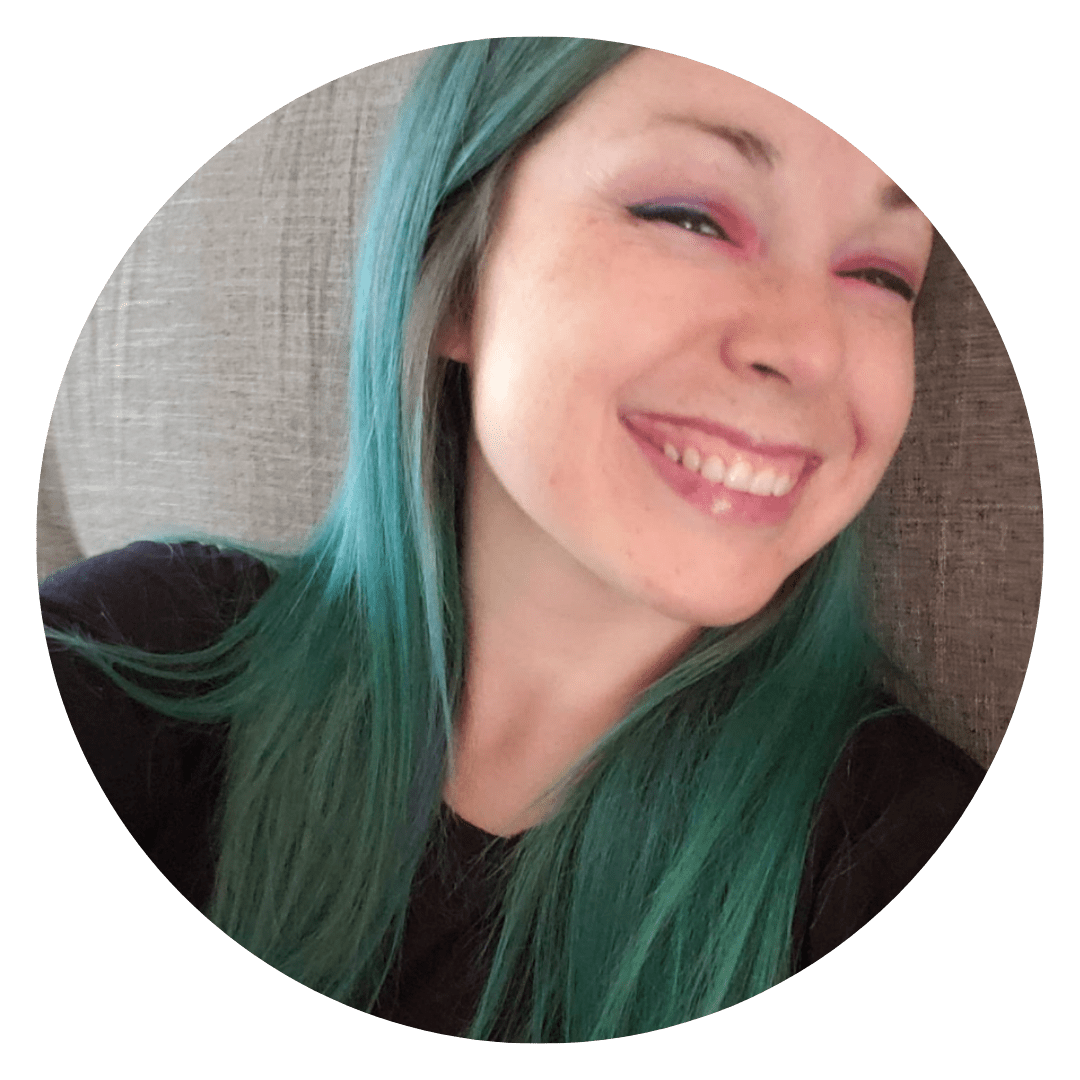 Daniella is the creator and author of iliketodabble.com. When their wife Alexandra and them aren't globetrotting or playing with their 7+ animals, they are dabbling and working towards a future of financial freedom.