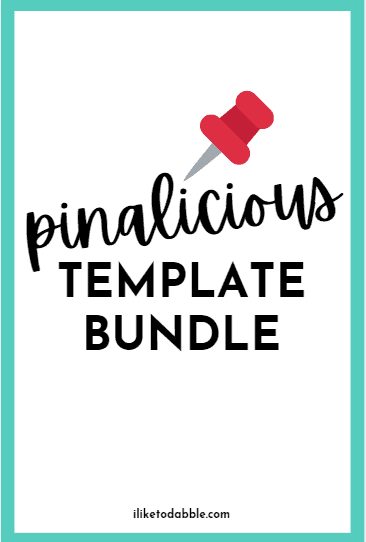 I get 60k visitors a month to my blog. 20k-30k of those visitors are coming from Pinterest.
I partially credit my results with Pinterest to my designs. I use Canva to create all of my pins in Pinterest and save them as templates to make it easier for me to pump out more fresh pins.
Combined with Pinterest SEO, trending topics, and clickable headlines, Pinterest has boosted traffic to my blog and products tenfold.
It was because of Pinterest I was able to get approved for Mediavine and increase my ad earnings from $80 a month to now averaging over $1,000 a month.
This last month we've had the highest ad earnings of any month due to a viral article but Pinterest still played a huge role in getting to this point.
That is just ad earnings, 1 of the 9 income streams that ILTD has that because of Pinterest and the use of templates, have also gone up.
Templates help me to:
Bulk create and schedule my pins
Easily recreate pin styles
Come up with more pin ideas
Double my productivity
Give me more of my time back
The more pins I create, the more I can boost my Pinterest metrics, traffic to my site and products, increase engagement, and build my community.

So, I decided to create some for you too.
The Pinalicious Template Bundle + Pinterest Traffic Cheat Sheet
The Pinalicious Template Bundle features 23 different customizable and reusable Pinterest templates using the free version of Canva. Yep, you heard that right. That way, you can use these templates even if you don't have the pro version.
Everything included:
23 Canva Pinterest templates
Instructions on how to use the templates
Pinterest keyword research and SEO tips cheat sheet
Pinterest traffic boosting strategy cheat sheet
Stop wasting time trying to come up with new pin designs. Use these templates instead.
What you will gain with these templates:
A starting point for your Pinterest strategy
Clear formats to use for all your content
Endless pin creation possibilities
More views, engagement, and traffic to your website via Pinterest