Our website is supported by our users and contains affiliate links. We get paid when you purchase or sign up for anything through those links. Read the full disclaimer for more information.
Last Updated on October 26, 2020 by Yovana
You may have just started a new blog or thinking about doing so. If your goal with your blog is to make money you will need to know how to monetize your blog. I currently only use ads and affiliate marketing to monetize my blog but it is still fairly new. (Update May 2018: I have since added sponsored posts as another stream of blogging income). I have implemented affiliate links and ads into my blog easily and seamlessly using plugins. These plugins have helped me make more than $1000 per month blogging. I think that is pretty darn good for just starting out and only using ads and affiliate marketing as my only income points at this time.
And now coming near the end of my 2nd month of blogging, I have made a little over $150 dollars from ads and affiliate links alone! (Update 12/13/2018: I have been blogging for a year and a half and now make over $2,000/month.)
I want to make something clear: ads and affiliate marketing are not the only ways to make money with your blog. However, I feel like just starting out these are effective ways to get the ball rolling.
If you have not yet started a blog and want to, or are having trouble with where to start, check out How To Create A Self Hosted WordPress Blog. If you sign up for Bluehost with my link you get a free domain, free site builders, free 1-click WordPress install, 24/7 support and all for only $2.95 a month!
Start a Money Making Blog Free Email Course
In this free 5 day email course, I show you everything from creating your blog from scratch, to SEO keyword research strategies, basic branding, creating an email list, social media strategies and monetization strategies to start building a profitable blog.
Sign up for the newsletter to receive regular updates and get instant access to the free course.

If you just started your blog but don't have much of an audience to reach:
The Best Social Plugins For WordPress
If you need to boost your blog:
How To Create Stunning Images For Your Blog In 5 Minutes
The easiest way to start monetizing your blog passively is through ads and affiliate links, where you don't really get into any of the dirty work yet. Plugins are great for setting and forgetting. If you are not familiar with affiliate links, I suggest you sign up for AWIN or ShareASale where you can search for advertisers, ask to join their program, and grab their links to include on your site/blog.
Here are the best FREE WordPress plugins to easily monetize your blog.
Work smarter not harder with free plugins.
I use Shareaholic on my site and throughout my blog. Shareaholic is great for boosting your blog through easy sharing but also offers options to monetize through placing ads underneath your content. Once I found out about this plugin, I could not resist. I have had it installed for about 3 weeks and already made $7 dollars from it. Keep in mind I do not have the highest blog traffic like others who have been blogging for years and have built a following. So I am not complaining about that $7 profit, it actually surprised me! You can download and install the plugin and it will direct you for where to go to sign up for Shareaholic, and you are set to go.


I tested out Infolinks for a couple days. I liked how I randomly made at least 30 cents every day for the ads to just be there. However, the ads and links for infolinks are hard to control. You can pick what you enable on your blog through the plugin or through the infolinks site itself but I still was getting ads in places I did NOT want them. So I decided to forget about this one if it were to ruin the user's experience. I say try it out and see if it works for you, even if it didn't for me. You might earn a little extra with this one. You have to sign up for Infolinks through their site, install the plugin, then just input the API on the plugin (provided to you from the Infolinks site) and plug and play from there. Be weary with this one…it can tend to be 'spammy' and dangerous. You've been warned!
Viglink is an outbound traffic monetization service for publishers, forums, and bloggers. They special in in-text advertising and marketing. When Viglink sees URLs that haven't been linked, they will link them for you. You can opt for them to override links that are already affiliated, however, I have not tried that feature out. I keep all my originally affiliated links with the original program. Anyhow, all you have to do is go to Viglink's site and sign up. Afterward, download and install the plugin and enter your Viglink API (provided to you by the Viglink site). And they do the rest FOR you :).
The Ultimate Blogger Freebie Master List
Sign up to get this master list of the top freebies for bloggers; free stock photos, checklists, courses, guides, planners, etc.
If you want control over your ad's placement, style and experience, I highly recommend AdRotate. With AdRotate you can easily place advertising banners pretty much anywhere on your site while managing almost everything from the easy to use dashboard. No fussing with your theme's code if you don't want to.
Create your own adverts with basic HTML/Javascript code or use adverts from your favorite Ad Server such as DFP, AdSense, Chitika, Doubleclick, JuiceAds and many similar services. All you have to do is download and install the plugin and you are ready to go.
You can ask for donations on your blog from your users that found the information helpful. Enables you to quickly set up donations via PayPal including repeat contributions. Comes with tracking, thank you emails and additional features.I have yet to have the guts to enable this one because I am weary about asking for donations…this is not a charity but I love all the help I can get.
If you are not the most tech savvy of people or you just like to stay organized, this plugin might be worth checking out. ThirstyAffiliates offers a way to manage your affiliate links in one place and assists with inserting them into your content. It also provides link shortening, cloaking and many more features. Collect, collate and store your affiliate links for use in your posts and pages. No sign up required, just download and install the plugin.


This plugin will make Amazon affiliate links international so that they work in every local Amazon store. This way if you have site visitors from more than one country, you will still get credit if they use your local Amazon affiliate link. You must download, install, and sign up for the plugin to work. You download and install the plugin here, sign up here, and then enter your API and watch magic happen.
Pretty link makes your affiliate links not look all long, nasty, and random. They make them look pretty and apart of your site. For example, they would convert this link structure https://www.siteground.com/index.htm?afcode=96dc8f56125441a6facce995a04022c8 into this https://iliketodabble.com/siteground . This way your users trust what they are clicking and overall makes your site more trustworthy. I recently installed pretty links and even though it has been time-consuming to implement with all of the affiliate links I plan on using and fixing my old posts affiliate links (still a work in progress), I already love this plugin!
Check out Pretty link pro where you get even more options, so you can get the most out of your affiliate links!
Get started with some affiliate networks to use the plugins with:
Here are some free blogging resources that have helped me on my blogging journey. Maybe they can help you too?
The Ultimate Blogger Freebie Master List
Sign up to get this master list of the top freebies for bloggers; free stock photos, checklists, courses, guides, planners, etc.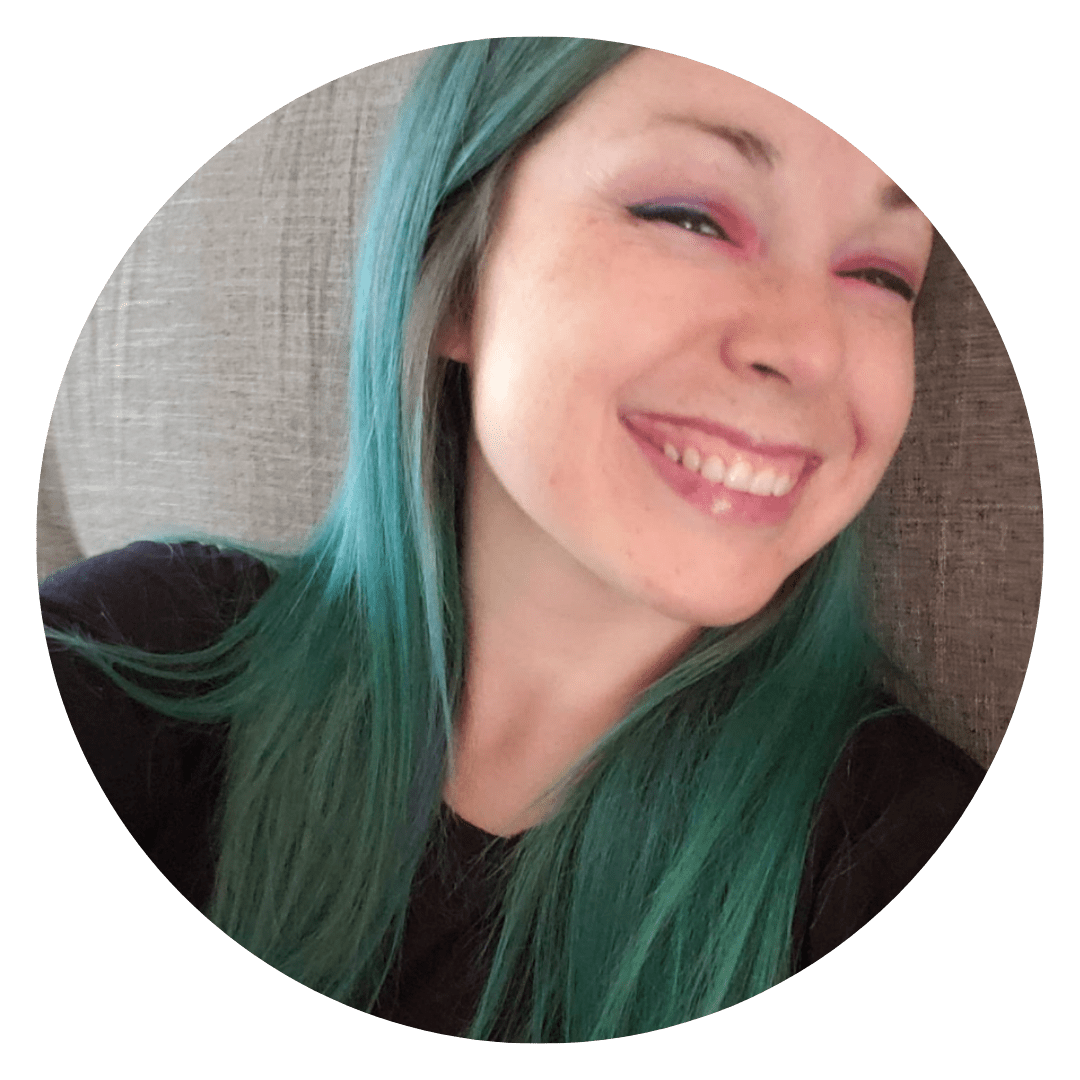 Daniella is the creator and author of iliketodabble.com. When their wife Alexandra and them aren't globetrotting or playing with their 7+ animals, they are dabbling and working towards a future of financial freedom.