Our website is supported by our users and contains affiliate links. We get paid when you purchase or sign up for anything through those links. Read the full disclaimer for more information.
Last Updated on May 30, 2023 by Daniella
This is a guest post by Ann Lloyd from Student Savings Guide.
Ann is working on her MBA while also working as a marketing intern and runs her blog in her spare time.
As she recently moved for grad school and her internship, she wanted to share some pain points that come with a move like that.
I made the decision against moving last September for a new job and even though I still think I made the right choice, I wish I saw a post like this back then.
Any way Ann, take it away!
You've finally graduated and are ready for the next step in life. Congratulations! It can be tempting to send your résumé to every company scattered across the United States in order to find a new job quickly.
Hello, you have student debt you need to pay off!
But before you accept a new job in a different city, be sure to do your homework first.
When I moved recently for grad school and a new marketing internship, I discovered a hard truth: Money doesn't go as far in a big, expensive city as it does in a smaller one! Although I'm a longtime budgeter and saver, I quickly learned my nest egg was less fluffy in my new city. The differences in cost of living can become a shocking reality once you're there.
Around the same time I moved, a friend was learning a similar lesson across the country: An $80K a year job may sound tempting when you're living in the Midwest, but that number looks a lot smaller when you're paying Los Angeles rent. So no matter where you're thinking of heading, ask the right questions to make sure a move is the right decision before committing to a new job and a new city.
Pin it for later!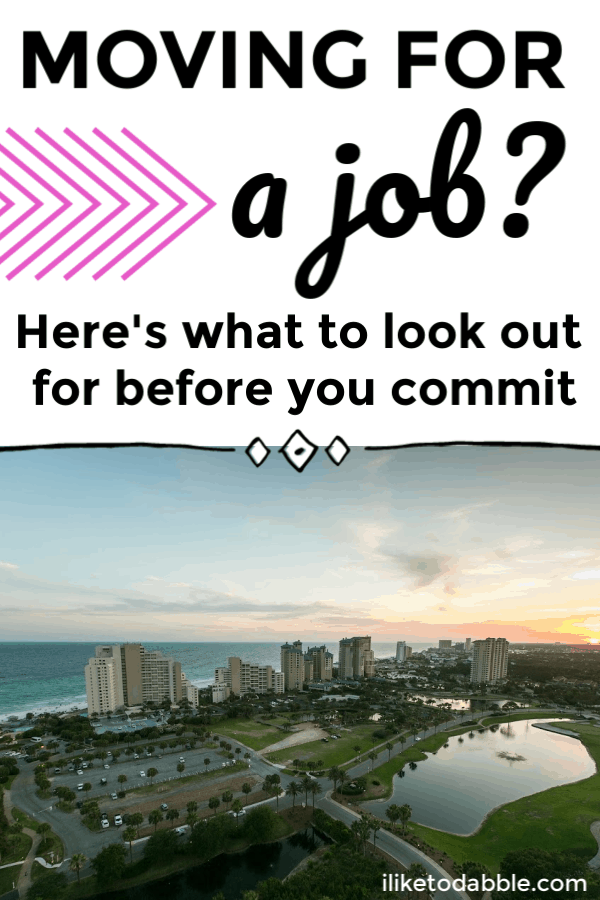 Ask for Assistance
While many companies will offer candidates or employees at least some financial assistance for moving expenses, some companies have a strict policy to not provide moving aid. I'm currently interning at a marketing firm, so I didn't qualify. Still, you won't know unless you ask, so I asked.
Here's a tip: Before asking for help from a potential employer, research how much a move would cost and factor in all related moving expenses. Include the price of movers, transportation costs, storage space, and temporary housing until you find permanent living conditions. Then, when you ask a potential employer, you'll have exact amounts to cite in a well-presented and logical request.
Understand the Cost of Living
Before moving to a new city, you should get familiar with its average cost of living. Prices can vary drastically across the country, and your salary may not go as far in a new city. Not only will the cost of rent differ, but so will the costs of utilities, groceries, and transportation.
Some cities, like Kansas City, have an extremely low cost of living coupled with some of the shortest commute times in the country. Compare this to cities like San Francisco with extremely expensive rents and long commutes.
Identify what's important to you and make your decisions based on that knowledge. Sometimes taking a lower-paying job in a city with a cheaper cost of living is the right choice.
Related posts: High Cost Of Living: How Do People Afford To Live In Expensive Areas?
How To Find Your Dream Job Abroad
Get The Monthly Money Mashup
The last Friday of every month I send an email consisting of my favorite posts throughout the financial community, money-related news that helps you, helpful resources, tips, opportunities for free stuff like any giveaways going on, and more!
Create a Budget
After researching your final destination, create a realistic budget for the move. If you're hiring professional movers, include the cost of their packing and moving services, plus any supplies you're required to buy or provide.
My move ended up being fully DIY instead, so I had to make sure to include truck rental, supplies, and fuel expenses, plus food and hotel accommodations along the journey.
I've always been a big budget-keeper in most situations, so I turn to online tools and apps to help me prepare one before I take any further steps.
Hire Movers
The phrase "many hands make light work" could not be truer when it comes to moving. If you can afford the extra cost, hiring professional movers can save time, money, and stress. Movers can be expensive, though, so you may need to find an alternative like I did for my most recent move.
I'm lucky to have a strong network of friends and family, many of whom I roped in to help me with packing up my house and loading the truck. (Offering beer and pizza helped a lot!)
After that, although it wasn't exactly a cross-country move, it was far enough to require a serious drive. So I enticed a few of my closest friends with the promise of a fun road trip; not only did they help me drive and unload in my new city, but they also made it fun.
Remember: If you go the friends-and-family route, the key is to find a reliable network that will fully commit to helping you.
Stay Organized
Organization is the name of the game, I learned when it comes to a big move. Creating a plan, timeline, and budget really helped me stay on track throughout the whole complicated moving process.
There are many apps available that can help with organization. Checklists and spreadsheets can be helpful for inventorying all your items and tracking various phases of the move. Budget planners can help make sure you don't overspend and have enough resources to get you on your feet once you arrive in your new city.
Tax Deductions
Even if your new employer won't help with moving expenses, you may be able to deduct some of the expenses from your taxes.
Generally speaking, the requirements to deduct moving expenses from your taxes are pretty straightforward: You must be moving for a job, at least 50 miles away from your current home, and be employed at least 39 out of 52 weeks in the year. Online tax calculators can help you figure out which deductions you can take to help anticipate what your year-end tax return will look like.
Start Planning Early
Starting a new endeavor in any city is stressful, let alone a brand-new city that's unfamiliar. I learned that it helps if you start planning early and making travel arrangements well in advance. I started to schedule appointments with property managers almost as soon as I knew where I was going.
Also, it helps to arrive in your new city early. The sooner you're able to set up camp and get established in your new home, the less stress you'll experience.
If I'd had to roll up in the moving truck, unload into my new place, then start my internship the next day, I might've just said forget the whole thing! Taking a few extra days to settle into a new city and learn your surroundings can help ease your mind before going into a new job on Monday morning.
Build Your Network
When moving to a new city, of course it's important to establish a new social network, but you should also begin to build your network of professional colleagues. Be sure your new city and organization offer opportunities to attend meetups, trainings, trade shows, or conferences to help you market yourself and further advance your career.
Not only can you meet new colleagues this way, but potential clients and customers, too. These events are an excellent opportunity to branch out and propel your career to new heights.
Moving is a complicated process on its own. Combine it with starting a new job or other new venture, and the experience can become extra-stressful. But with foresight and planning, you can choose the right position in the right place and navigate a clear path that leads straight into your new home, city, and job.
Have you had to move for a job or for anything else in your life? Did you plan it out and weigh the costs or did you wing it? Let us know in the comments below!
About Ann:
My name is Ann Lloyd. I'm a newly enrolled MBA grad student, getting my degree online and working as a marketing intern on the side. As an undergrad, I spent a lot of my time working part-time jobs and figuring out how to budget my finances; now that I've relocated and moved further into the adult world, I feel like I've somewhat got a handle on the balance between spending and saving, work and education. Now I want to share this knowledge of saving with other students who might be in the same boat. That's why in my spare time, I work hard on the Student Savings Guide, my blog about living a budget-conscious life. The guide caters to students and recent grads, but anyone can use the tips to get by.
Related posts: Money Saving Tips for First-Time Renters
13 Smart Ways to Use Your Tax Refund
How To Create A Budget When You Are Horrible With Money
7 Useless Things We Wasted Money On
What Financial Freedom Means to Us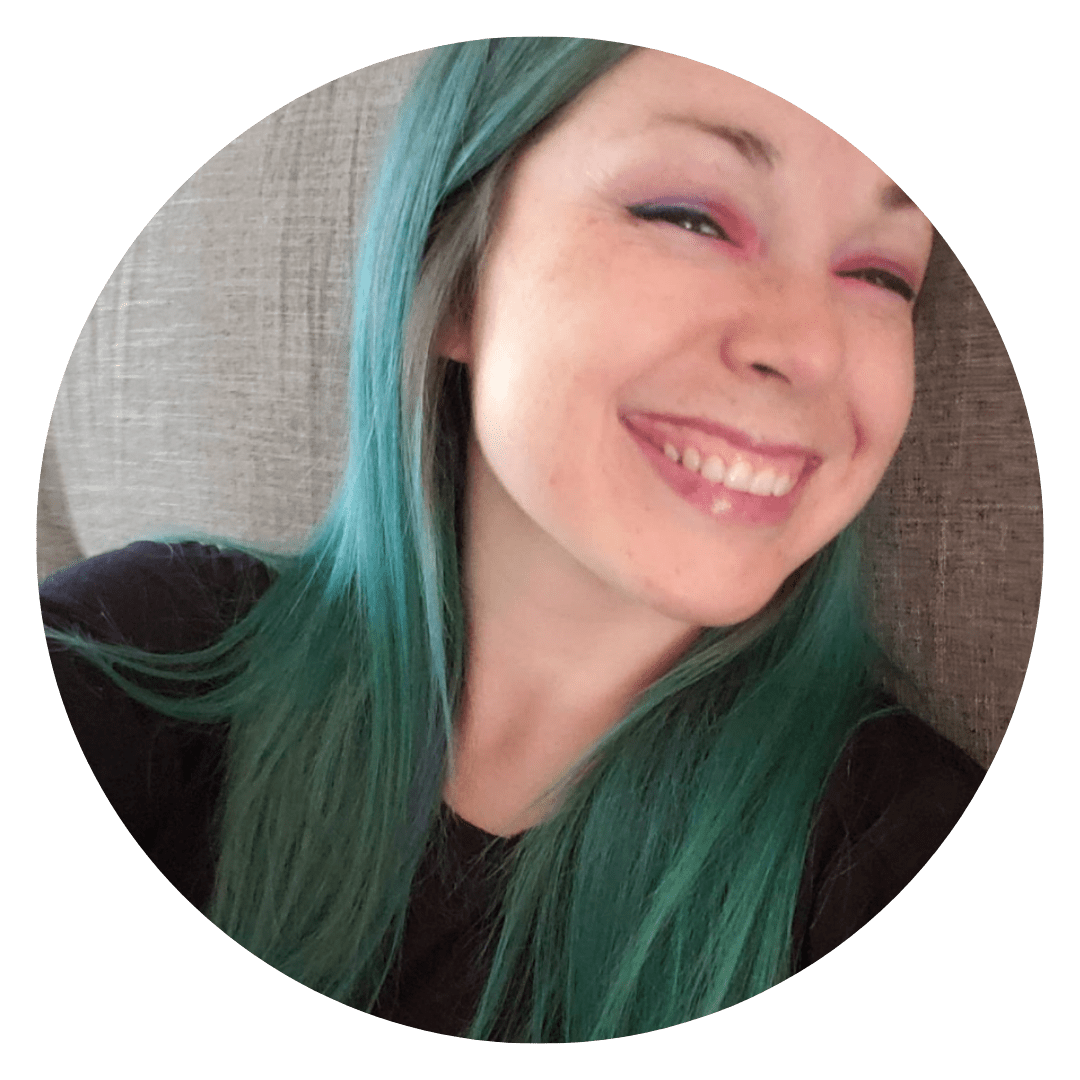 Daniella is the creator and author of iliketodabble.com. When their wife Alexandra and them aren't globetrotting or playing with their 7+ animals, they are dabbling and working towards a future of financial freedom.