Our website is supported by our users and contains affiliate links. We get paid when you purchase or sign up for anything through those links. Read the full disclaimer for more information.
Last Updated on November 30, 2020 by Yovana
This post is sponsored by CreditRepair.com. All opinions are my own.
As you learned in 5 Ways to Travel Hack Without Trashing Your Credit and 4 Side Hustles That Help Us Pay Off Debt, credit cards and debt can be tricky. But they don't have to be.
According to CreditRepair.com, Americans currently owe a total of $882.6 billion in credit card debt.
That's a lot of debt. It almost doesn't seem true. And yet, here we are.
What people have the most trouble with is being able to get negative items off of their credit reports. With negative items still on your credit report it is hard to get approved for most credit cards.
Back in college I applied for a Target credit card and was declined (which probably was for the best). This was due to some negative items I still had on my report back then. I was able to get those off but others may not have the same luck and be stuck with inaccurate items on their report (which is never good). That is when they need to reach out for outside help.
Now as I am coming out on the other side of my past money mistakes, I finally realize all the opportunities I missed. I could make credit cards work for me instead of it being the other way around.
Then I found travel hacking and loads of opportunities to finally use credit cards correctly. These are the 5 points that stick out to me that highlight credit cards as useful tools rather than debt generating machines.
Pin it for later!
Stay away from annual fees.
An annual fee increases the cost of having a credit card to begin with. The good news is that there are credit cards out there that don't have annual fees.
And most that do, waive the annual fee for the first year.
If there is a card out there that interests you but has an annual fee, it might be worth it if the rewards you are able to earn on that card exceed the annual fee.
You could already have a card with a high annual fee. There is still hope for you though. Try contacting the issuer to see if they can either waive the fee or downgrade you to a card that doesn't have an annual fee.
Related posts: 86 Genius Tips to Save Money Every Day
7 Useless Things We Wasted Money On
Always pay your card in full every month to avoid carrying a balance.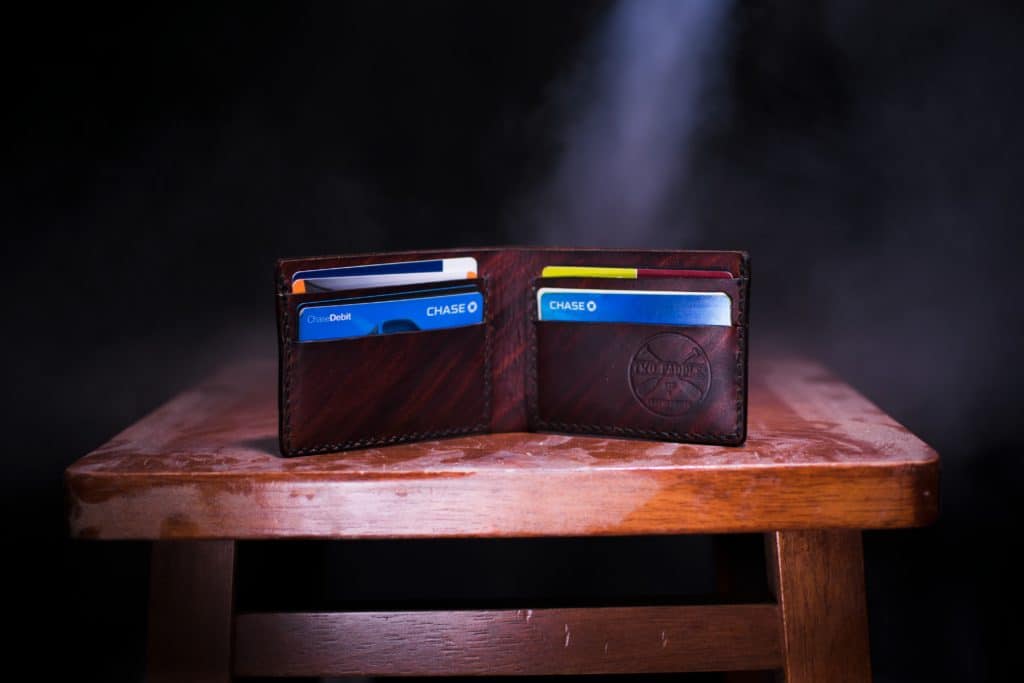 Sure, making minimum payments will keep your payment history intact on your credit report. But you also want to think of your credit utilization (your debt balance vs. your credit limit) so you don't incur interest.
If you continue to carry balances on your credit cards you could end up wasting a hefty chunk of money on interest alone.
Credit experts recommend to keep credit utilization below 10%.
This is why I pay my credit card(s) in full every month and recommend you do the same.
Use reward cards to get the most back from your spending.
Rewards stacking, rewards hacking, travel hacking, etc; whatever you want to call it, it is amazing and really the only reason I even use credit cards.
Seriously, without the rewards why even get a credit card?
There are other ways to build credit, trust me. But that topic is for an entirely different post.
Banks and issuers offer credit cards for a variety of reward categories including travel, dining, shopping, online shopping, etc. You name it, they have a rewards program for it.
When you use that credit card and make a purchase at a participating merchant, you can get cash back from that purchase in the form of points. Then you can cash in those points for things such as airfare, hotel stays, gift cards, and cold hard cash.
Related posts: Dosh Review: Should You Link Your Card?
Cash in points for free travel (or almost free travel).
And this brings us to my favorite point – free travel (well, almost free).
When you rack up enough points, your credit card issuer's online portal (or participating airline's site or other rewards program site) should have a place where you can redeem the points for travel. This means you can cash out the points for their equal value in dollars for airfare, hotel stays, rental cars, etc.
I say the travel is almost free because when you pay with points, you often still have to pay any additional taxes and fees out of pocket. Rewards points don't typically cover taxes and fees. I guess we can't have our cake and eat it too 😉 (I never understood why that was an expression because who doesn't eat cake when they have it?)
But still, getting most of your travel expenses covered by rewards points you earned with spending on every day purchases is pretty cool.
Related posts: 31 Ways to Save Money on Travel
10 Cheap Travel Destinations to Visit in 2019
10 Unknown Airbnb Hacks You Have to Try
Educate yourself and know your benefits.
When I got my first travel rewards credit card, I didn't know I had the TSA PreCheck included as a benefit. If I had known before and read all of the documents they sent me (and online) quite a few of my past flights might have been a little more stress free.
But hey, stuff happens and I was a newbie.
After reading further and saw that they had this as a benefit, I went for it. They didn't give it to me right away and still required me to go through the application for TSA PreCheck. But they did give me credit back for the fee that I had to pay for it.
Read through all the pamphlets they send you with the card in the mail as well as anything you can find on the program's website.
Actually: Make yourself aware of all the benefits they offer even before you apply for a card. Then you have a chance to compare benefits between different cards to see which you might get the most benefits out of.
In Conclusion
Credit cards can help you if used correctly. Plastic is hard to realize as actual money but it is. Always track your spending with your credit cards so you are prepared to pay them in full every month.
Keep your fees low and your rewards points and benefits high! Always educate yourself as much as possible about the credit cards you are applying for or already have and let's see if we can get some free travel out of it?
Before you apply for a credit card, I suggest reaching out to the professionals over at CreditRepair.com. They can work with you one-on-one to help you get negative items off of your report before proceeding any further.
What are some experiences (both good and bad) you have had with credit cards? We would love to hear from you in the comments below!
Related posts: How Side Hustling Helped Us Dump Over $120,000 In Debt
13 Smart Ways to Use Your Tax Refund
26 Tips to Live Big on a Small Budget
Clarity Money App: The All-in-One Money App
Sign up to get your free budget planner!
Effectively manage your finances and grow your savings.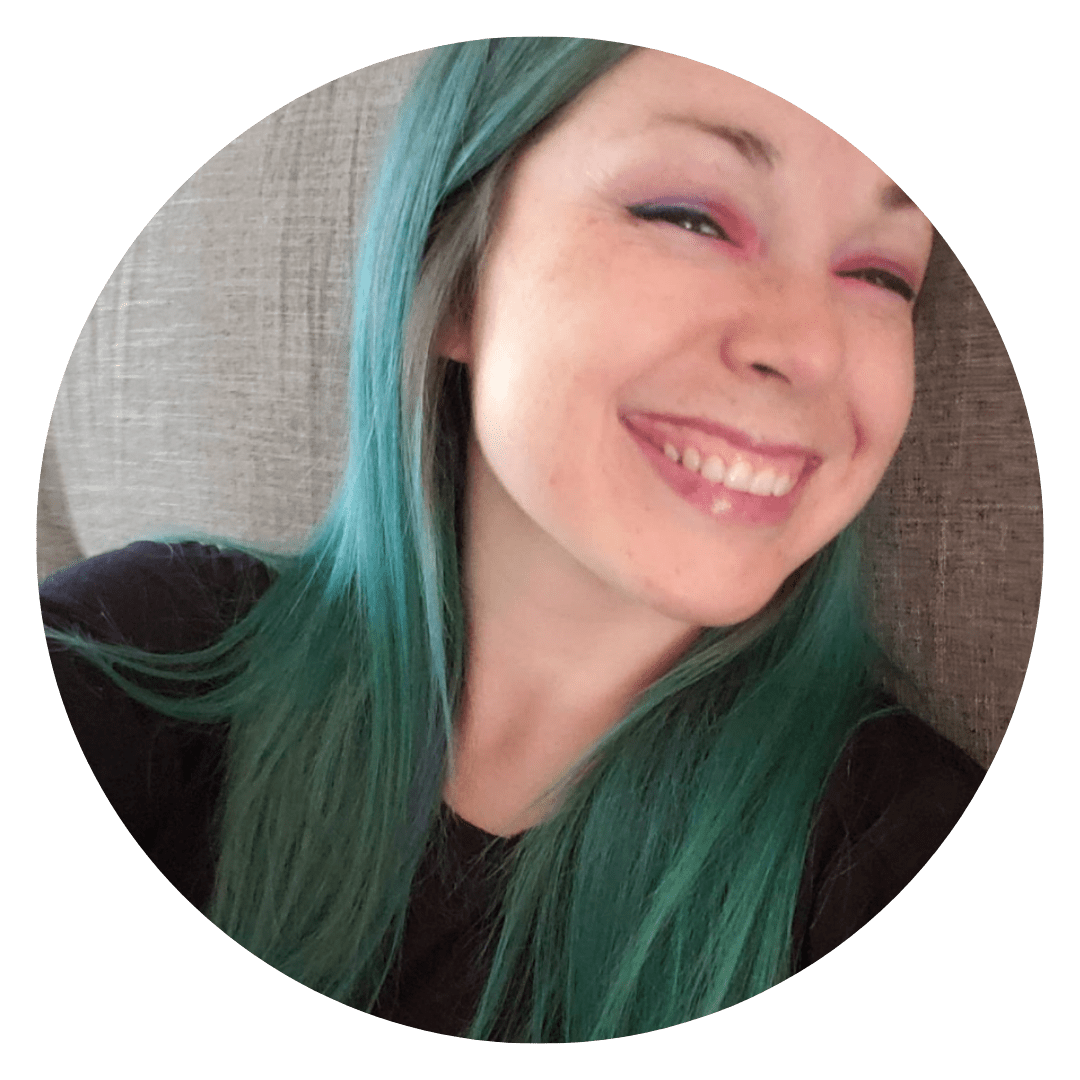 Daniella is the creator and author of iliketodabble.com. When their wife Alexandra and them aren't globetrotting or playing with their 7+ animals, they are dabbling and working towards a future of financial freedom.