Our website is supported by our users and contains affiliate links. We get paid when you purchase or sign up for anything through those links. Read the full disclaimer for more information.
Last Updated on November 30, 2020 by Yovana
I am so excited to launch this new series centering around entrepreneur stories and their journeys. This is an interview with Laura from Every Day by the Lake, who one day left her job to start her own hustle and hasn't looked back since.
Tell us a little about yourself and your business.
Hi! I'm Laura Gariepy, I'm 34, and I live in Central, FL with my fiance, his mom, and my cat.
In 2018, I started Every Day by the Lake, a content creation company. I provide written content solutions to overwhelmed business owners so that they can connect with their market and be top of mind when they're ready to buy. Here's a look at my first year in business.
Pin it for later!
What made you want to embark on this entrepreneurial journey and start your own business?
A desire to have more control over my life. I wanted to dictate where and when I worked and having a corporate job wasn't conducive to that. I had been contemplating a major life move for a while when my grandfather died. Having three days to fly to the funeral, pay my respects, and mourn with my family just didn't seem adequate. It was the final push I needed to change gears. I should also note that my father owned a business when I was younger. Seeing his entrepreneurial spirit definitely had an impact on me as well.
What were you doing before? What made you want to leave that and do your own thing?
Before starting my business, I was in Human Resources for 10 years. My last job in the profession was really very good — great boss, solid benefits, and a manageable workload. I didn't leave the job to leave the job — I left it to write a new chapter in my life. The old chapter just wasn't serving me anymore.
Starting a business is not easy. What was the hardest thing you faced when getting your business off the ground?
My business model is pretty straightforward –it's a home-based, sole proprietorship offering services. However, getting a steady, liveable cashflow from the business earnings was (is!) a real concern for me. I really can't complain, though — once money actually started flowing, my income escalated fairly quickly. I just need to keep growing it!
Did you have any sort of savings that you applied towards getting your business up and running or did you take out a loan? Can you guide us through how that was like?
Before I quit my full-time job, I amassed more than a year's worth of living expenses. I used some of this money to cover business expenses as well. While I paid for one coaching program in installments with a credit card, I paid the card off each month. I feel fortunate that I have been able to pay my own way so far. I don't foresee needing a loan any time soon, either, based on my business model.
Related posts: How One Pennsylvanian Made $500,000+ From Creating and Selling Blogs
35 Best Side Hustle Ideas To Start in 2019
How long did it take to actually start profiting from your business?
I got my first paying client in July of 2018 and picked up a few more before the end of the year. I actually turned a very small profit in 2018. I'm currently able to cover my living expenses with my business income and hope to double my monthly income (currently 4-5kish) by the end of the year.
What legal issues/road blocks (if any) you experienced during this start up period?
None so far, thankfully!
How do you find the time to still tend to your own personal life and needs?
Some days are better than others. I became self-employed to have more control over my time. The truth is, while I do have a tremendous amount of flexibility, I'm working more hours than ever. Sometimes, my weeks are incredibly balanced, and sometimes, I need to be reminded of why I went into business in the first place. I think that's very normal. Not only do I have to complete client work, but I also need to hustle and book more of it. It's still infinitely better than the alternative.
What tools do you use and recommend to others to help manage your time, life and overall well-being while running a business?
My tool repertoire is pretty basic. I use the calendar on my phone to manage appointments (both business and personal). I also have a notebook that I carry around with me that contains my weekly to-do list and notes to help me complete my tasks.
In terms of software, I really like the functionality of Freshbooks. It's pricey (about $300 for the year), but it tracks my income and expenses, logs my time for hourly work, creates and sends invoices, and more. It's timekeeping and accounting all in one. I was using a couple of free tools before but it was a pain because my business information was disjointed. Now, I feel more organized.
Subscribe to get your free list of side hustles you can start this week!
Claim your free list of side hustles + tons of helpful resources to get started!
What was one book, online article or other form of inspiration that guides you through your day-to-day work?
Great question! I can't actually pinpoint one guiding light. For me, when I need to refocus or get reinspired, I connect with other people who are living this lifestyle. They understand what I'm going through and can empathize. They can also kick me in the rear when I need it, too. Passion is contagious, so when I need a boost, I'm grateful to have many sources.
Related posts: How One Couple Ditched the 9 to 5 for Van Life
10 Awesome Online Jobs For Stay At Home Moms
11 Legit Online Jobs For College Students ($15/Hour or More)
Tell us one way your lifestyle has changed since becoming an entrepreneur?
Only one, huh? Other than the obvious schedule flexibility, I'd have to say, I've gone through an attitude shift toward work. Sure, some days I don't feel like taking out my computer. But 95% of the time, I'm just so intrigued by the limitless possibilities that are out there. I can't wait to see what each day brings. My life is a lot more exciting now!
What are 3 tips you have for others who are thinking about starting their own business?
Interview/network with people who are doing what you want to do. Pick their brains. Get entrenched in the industry and community early. It will pay dividends.
Have a financial plan. If you've got a lot of money in the bank, you may be able to just quit your job and focus on your new gig. But if you don't, you'll probably need to start your business on the side and transition into it full-time when the income hits a certain level.
Think about what your day will be like in advance. If you're going to operate the business from home, how will that impact anyone else living there? Full disclosure: I've had more than one argument with loved ones in the house because of noise. We've got it under control now, but I wish I would have had a plan from the get-go.
Think back to a time before you had your own business. What would you tell the "you" that you were back then?
I would tell me to start this thing sooner! I haven't always been in a stable enough financial place to do this, but I could have at least focused on getting my money in order earlier.
I would also tell myself to network more. (OK — I'm still telling myself this now!) While I do quite a bit of outreach both online and in person, the introvert in me sometimes gets in the way.
How did you go about getting health insurance and contributing towards retirement?
Honestly, right now, I don't. I have been uninsured since March 2018. While I don't recommend going this route to others, I am fortunate to be in decent health. I have also paid out of pocket for needed dental care, dermatology appointments, an annual physical, and medications. This year, I'm going for an eye exam and will likely pay for new glasses. So I'm not neglecting my health — but I do realize that I'm in a precarious position. I'll be reviewing my options at the next open enrollment to see what makes sense.
In terms of retirement, I have a 401k that is doing well due to market performance. I didn't withdraw anything from it when I left my job, but I haven't saved another nickel toward retirement since the beginning of 2018 (maybe even the end of 2017). Once my income goes up a bit more, I'll open up a Roth IRA and start socking away cash in my brokerage account again. I'll also explore the self-employed 401k.
Thank you so much for sharing your experience with us! Any parting thoughts?
While starting a business isn't easy in general, it's easier than ever before. The internet provides entrepreneurs with a means to do business from anywhere, with little overhead. If you're interested in being your own boss, but you're not completely sure, start small. Freelance on the side. There's no all or nothing rule and it's 100% OK if you decide that it's not right for you. If it is, I wish you the best of luck making your enterprise a success!
What do you think of Laura's story? A you ready to make the entrepreneurial leap? Let us know in the comments below!
Entrepreneur Bio:
Laura Gariepy is the owner of Every Day by the Lake, a content creation company. She provides custom content solutions to business owners to reduce their level of overwhelm and keep them top of mind within their markets. Laura blogs about business, careers, personal finance, and of course, content creation. When she isn't writing, she's hanging out with her fiancé, her mother-in-law, and her cats, sitting happily by her lake. You can follow her on Twitter, Facebook, or LinkedIn.
Related posts: How One Teacher Doubled Her Income, Paid Off Debt & Inspires Us to Be More
28 Ways to Make an Extra $100 a Day
6 Simple Ways to Stop Stressing About Money and Enjoy Life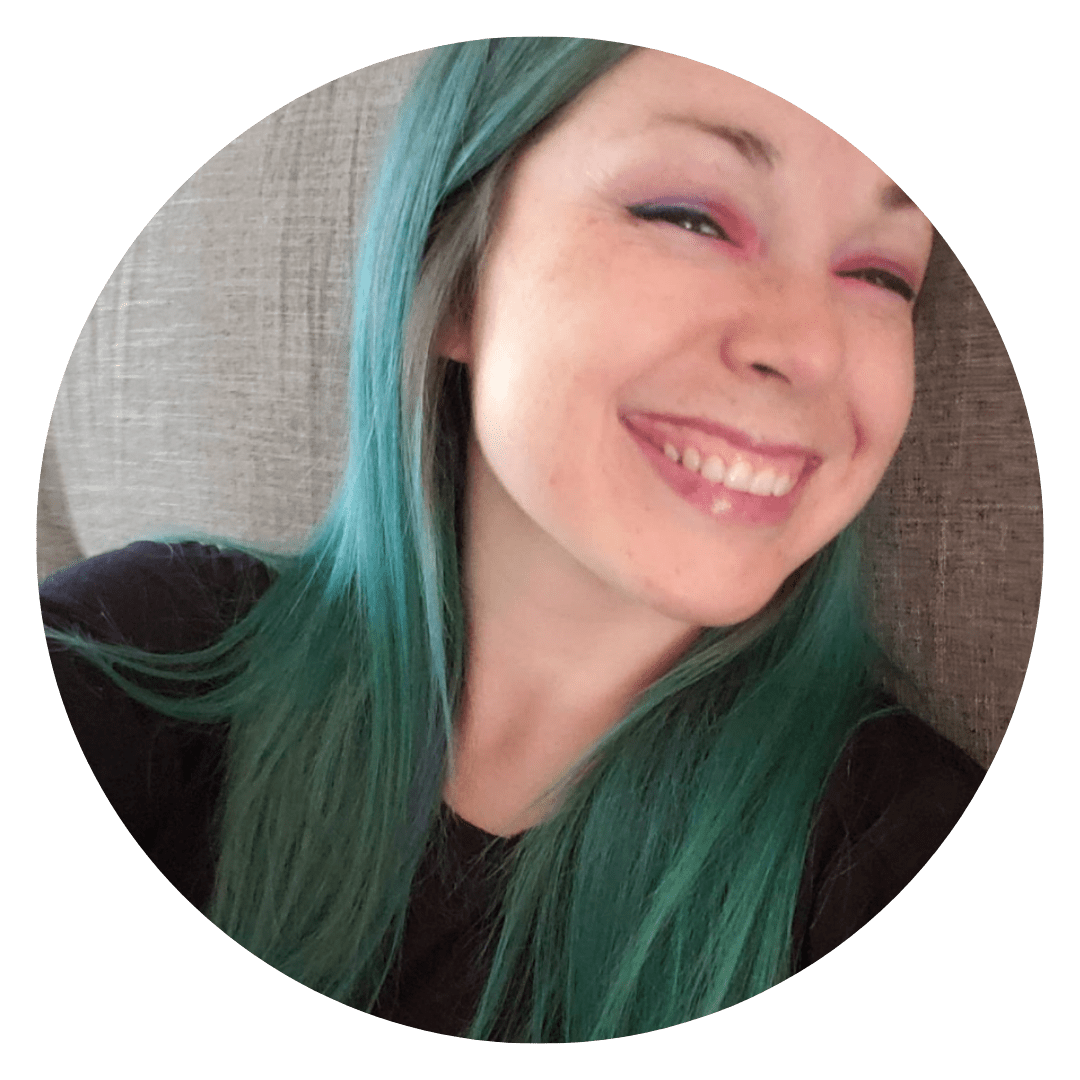 Daniella is the creator and author of iliketodabble.com. When their wife Alexandra and them aren't globetrotting or playing with their 7+ animals, they are dabbling and working towards a future of financial freedom.