Our website is supported by our users and contains affiliate links. We get paid when you purchase or sign up for anything through those links. Read the full disclaimer for more information.
Last Updated on November 30, 2020 by Yovana
Welcome to this newest series centering around entrepreneur stories and their journeys. I hope that these stories help empower you in your own experience and journey (if you're an entrepreneur or if you're not and still want inspiration for something else you want to start in your life). This is an interview with Ashley of Ashley Lauren Creative, who went from money manager to entrepreneur with a little help from blogging.
You might know by now that I am a huge fan of blogging as a step stool to entrepreneurship and getting your feet wet in the online world. Her story is a wonderful example of that.
Tell us about your business.
I started my career working for a third-party money manager. I was passionate about finance and I wanted to help educate people about the financial industry. I found that if I started my own blog about personal finance I would be able to impact a broader audience. So, I launched my first blog.
Shortly after, I discovered I loved writing and creating educational content. Eventually, through my work with different financial firms, I was able to launch my own business creating content for large financial organizations. Today, my team and I help solo entrepreneurs and Fortune 500 companies define their voice and communicate with their target audience.
We develop marketing strategies to boost brand loyalty and awareness. We do this by tailoring their mission, goals, and language to connect with their prospects and customers.
Pin it for later!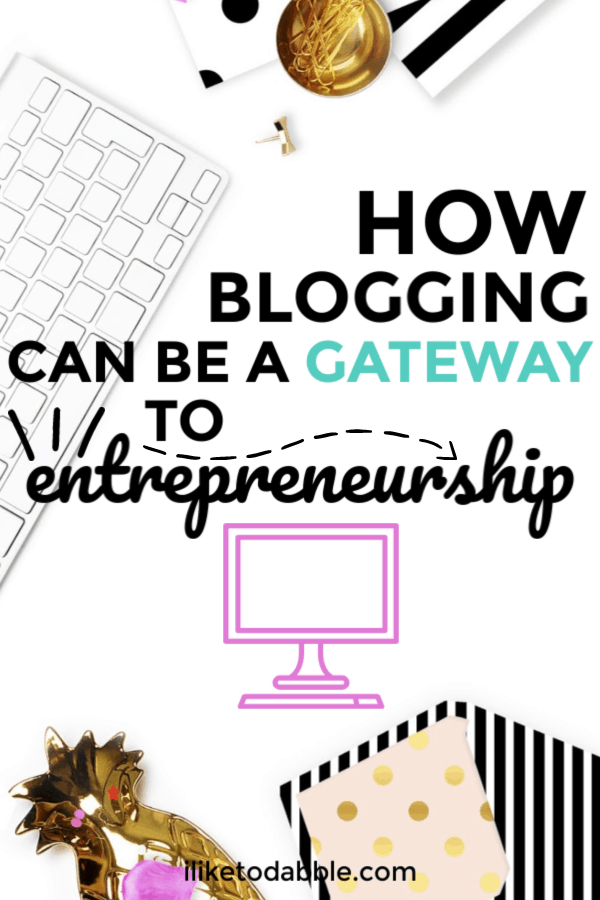 What made you want to start your business?
From a young age, I knew I always wanted to own my own business. I dreamed about the day where I didn't have to answer to anyone but myself. I also wanted to have the freedom and flexibility to live the life I wanted. I desired to see the world and I always felt like a job would hold me back.
Every job I had didn't bring the fulfillment I desired. I knew if I worked hard enough and was consistent I could define my own worth. In addition to making the money I knew I deserved, I could travel and spend time with my loved ones. I always felt like I never had enough vacation time and didn't want to spend my days behind a desk clocking in and out.
Starting my own business was the only way I could truly take control of my life and career.
Subscribe to get your free list of side hustles you can start this week!
Claim your free list of side hustles + tons of helpful resources to get started!
What made you want to embark on this entrepreneurial journey and start your own business?
From a young age, I always wanted to be my own boss. I dreamed about the day where I didn't have to answer to anyone but myself. I also wanted to have the freedom and flexibility to live the life I wanted. I desired to see the world and I always felt like a job would hold me back.
What were you doing before? What made you want to leave that and do your own thing?
I was creating content and marketing materials for a Registered Investment Advisor. The job was flexible and the work was okay, but I wanted more. When they were bought out by a larger company, I felt it was the perfect time to venture out on my own.
I wasn't happy in my current position and it didn't seem like it would get better anytime soon. So, I set a date and began my journey to entrepreneurship.
Starting a business is not easy. What was the hardest thing you faced when getting your business off the ground?
As an entrepreneur everyday can yield a new challenge. The things that I was worried about before I quit my job are not the things that worry me now.
Related posts: Entrepreneur Stories: Why One Woman Left Her Job to Start A New Chapter in Her Life
Entrepreneur Stories: From College Advisor to Serial Entrepreneur
Did you have any sort of savings that you applied towards getting your business up and running or did you take out a loan? Can you guide us through how that was like?
In my line of work, there are minimal upfront expenses. I didn't need a loan to get started but I knew I would need funds to support my lifestyle while I built my business.
Before I decided to start my business, I already had a decent amount of money set aside for emergencies. Without the guarantee of a paycheck I needed to pad my savings, in the chance I didn't make money for a long time. In the months before I left, I cut my spending in half, I contacted my network for freelance jobs, and I stashed away my end of year bonus.
How long did it take to actually start profiting from your business?
Because of my network, it only took a few months to begin to turn a profit.
What legal issues/road blocks (if any) you experienced during this start up period?
I don't feel like I have encountered any roadblock that was detrimental or made me question my reasons for starting my business. A lot of road blocks comes from your perspective. Changing how you view challenges can help you gain a more logical point of view.
One example of this is when a client goes MIA or no longer needs my services. It's easy to assume it's because of their dissatisfaction with my work, but most of the time, that's far from the truth. I've learned to accept that clients will come and go, but as long as I give all I can and add value to their business, I can't question the shift.
My advice for any business owner or employee, is to swap your self-doubt with action. The more action you take, the less these little things will matter because you have so much on your plate you don't have time to stew. Keep moving forward and only focus on progression and enhancing your skills.
How do you find the time to still tend to your own personal life and needs?
Developing a work/life balance is essential for the growth of your company. Working 24/7 limits your ability to refresh and reboot. I have also found that it limits my creativity.
So, I make my loved ones a priority and plan special events with them on a regular basis. In fact, I recently got back from a trip to Michigan with three of my closest friends. I worked ahead on a few projects so I could have the flexibility to completely devote my attention to my friends and downtime.
Even if you only take a day here and there, you need to rejuvenate and relax. You cannot be your best self without taking time for you.
How did you go about getting health insurance and contributing towards retirement?
Believe it or not, finding health insurance was one of my biggest fears. I would stay up at night thinking I couldn't quit my job because I needed health care. Luckily, I was able to find a reasonability priced high-deductible plan through the Healthcare Marketplace. I don't have any medical needs and I had enough saved to cover my deductible in the case of a medical emergency.
What tools do you use and recommend to others to help manage your time, life and overall well-being while running a business?
As a build a team, it's essential to have your communication in one place. I use Asana for all task management and project progress.
Related posts: Entrepreneur Stories: How This 21 Year Old is Making His Own Way
How One Pennsylvanian Made $500,000+ From Creating and Selling Blogs
35 Best Side Hustle Ideas To Start in 2019
What was one book, online article or other form of inspiration that guides you through your day-to-day work?
Before I quit my job I listened to You Are a Badass: How to Stop Doubting Your Greatness and Start Living an Awesome Life by Jen Sincero. She tells it like it is and makes you feel unstoppable in the process.
I also listened to the Gary Vee audio experience. If you want to stay motivated throughout your day, this is the podcast for you.
Tell us one way your lifestyle has changed since becoming an entrepreneur?
Do you ever notice that when your circle of friends starts having children, that's all they want to talk about? Their child becomes the center world, as they should be.
I feel the same way about my business, it's all I want to talk about. That's why I surround myself with different entrepreneurs. I want to know about their journey and what's going on in their businesses.
What are 3 tips you have for others who are thinking about starting their own business?
1. Find a mentor: A mentor can you shorten your learning curve, open your mind to your potential, identify opportunities, and provide guidance on how to market your talents. Every entrepreneur must have a mentor.
2. Connect and build relationships with a community of entrepreneurs: Entrepreneurship is lonely. You need a support system who understand what you're going through and the hurdles you'll encounter. This support system can give you advice and help you fin
3. Take massive action: The more action you take the more result you'll see. It will help put your fears on the back-burner and allow you to focus on what you really want.
Think back to a time before you had your own business. What would you tell the "you" that you were back then?
Enjoy the journey! My fears consumed me for at least the first 6 months of business. I spent so much time worrying, I didn't get to enjoy the process.
If you work really hard, make adjustments when need be, and you're consist it will all work out eventually.
Thank you so much for sharing your experience with us! Any parting thoughts?
If you have ever dreamed of owning your own business, start working toward your goals today! Even taking small steps is better than nothing.
Trust me, your future self will thank you.
What do you think of Ashley's story? Is there something you that you do with your day job that could possibly help you start your own business? Ever thought of starting a blog like Ashley first did? Tell us your thoughts in the comments below!
Entrepreneur Bio:
Ashley is the founder of Ashley Lauren Creative, a marketing strategy and content creation company. Her team of marketing experts help solo entrepreneurs and Fortune 500 companies define their voice and communicate with their target audience. When she's not masterminding a content calendar or crafting blog articles, you might find Ashley cage diving with great white sharks in South Africa.
Related posts: How One Couple Ditched the 9 to 5 for Van Life
How to Make $10,000 a Month Using The Skills You Already Have
How Blogging For $0 is the Best Thing That's Ever Happened to Me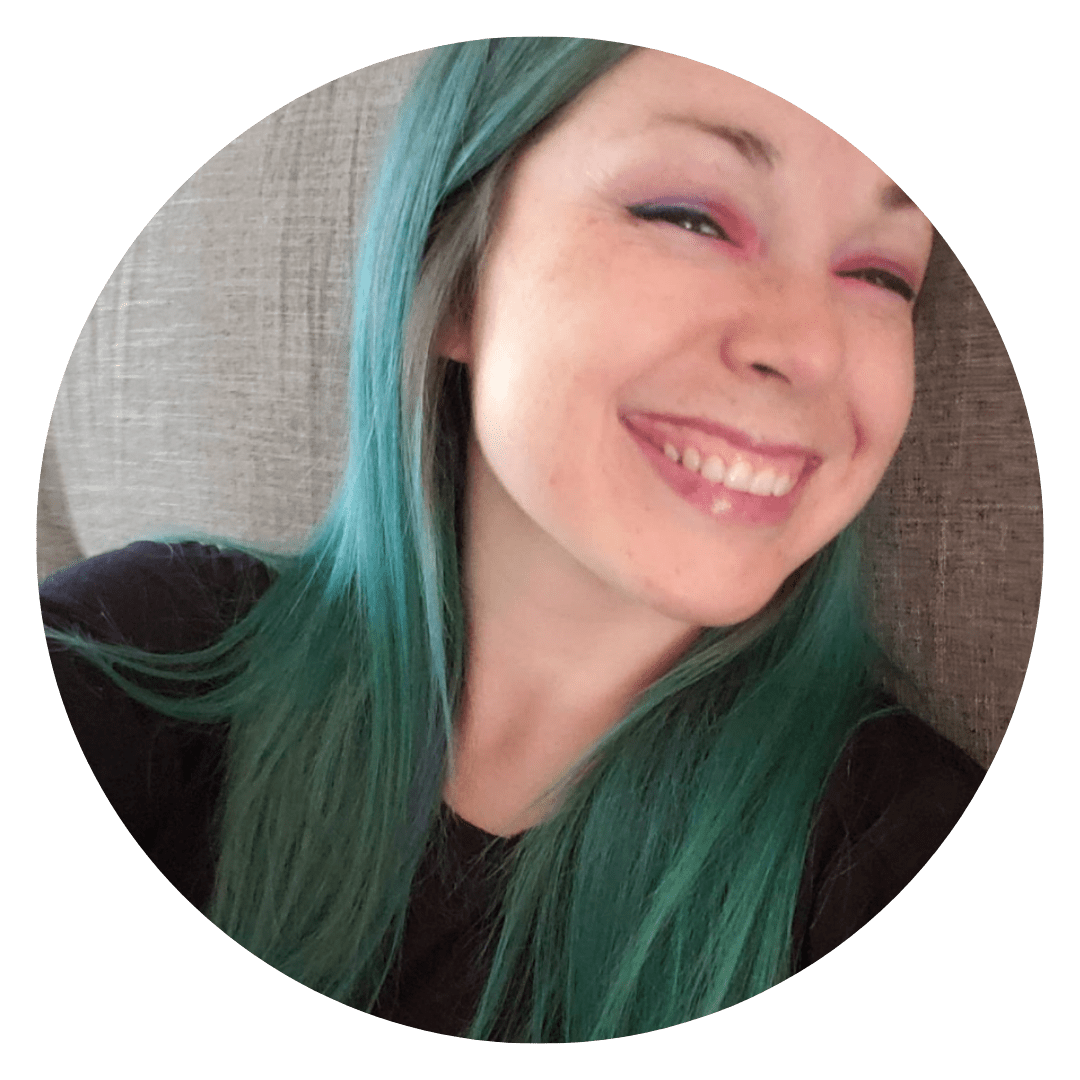 Daniella is the creator and author of iliketodabble.com. When their wife Alexandra and them aren't globetrotting or playing with their 7+ animals, they are dabbling and working towards a future of financial freedom.