Our website is supported by our users and contains affiliate links. We get paid when you purchase or sign up for anything through those links. Read the full disclaimer for more information.
Last Updated on December 3, 2020 by Yovana
Welcome to the Entrepreneur Stories series where I interview inspiring online creators and business owners.
Today's post is with Danielle Desir of The Thought Card and WOC Podcasters who I've been following for the past few years. She is also a huge side hustler trying to create more streams of passive income through writing books (she already wrote 3 this year).
Let's sit down with her and learn more about what she's doing.
Tell us a little about yourself and your business.
Hey, I'm Danielle Desir. I'm an author, freelance writer, blogger, and podcaster based in Connecticut. The Thought Card is my affordable travel and personal finance blog and podcast empowering financially savvy travelers to make more informed financial decisions – travel more, pay off debt, and build wealth.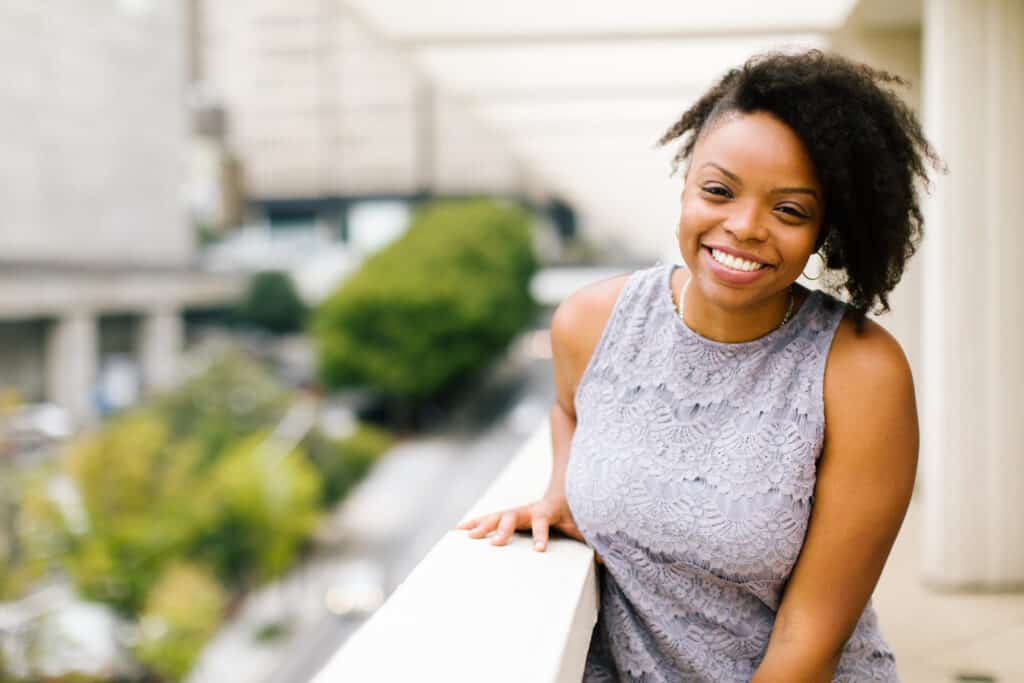 I am also the founder of WOC (Women of Color) Podcasters a blog, podcasting community, and membership dedicated to amplifying the voices of women of color podcasters and audio creators around the world. With over 3,500 members on Facebook, this is an inclusive space for women of color podcasters to connect, learn, and share resources.
What got you into pursuing blogging and podcasting?
I started my affordable travel and personal finance blog, The Thought Card in 2015 after my second trip to Europe. At the time, although I did not consider myself a writer, I wanted to share my thoughts with the world.
What started as a travel and lifestyle blog quickly transformed into an affordable travel and personal finance blog which captured my passion for travel and money. Interestingly enough, it was the members of the WOC Podcasters Facebook group who encouraged me to take the leap and expand my brand to include a podcast.
Since starting a podcast I have presented at a variety of podcasting conferences including Podcast Movement, Podfest Global Summit and I co-founded Podthon, a virtual podcasting summit where podcasters from around the world can learn from and connect with thought leaders in the industry.
What inspires you the most in your online work and creation?
Interacting with my readers and podcast listeners on a regular basis inspires me to keep creating new content. Knowing that my content inspires, informs and educates brings me so much joy. I read every single podcast review, book review, and comment. Also seeing how much I've grown over the last five years keeps me eager to learn more and grow my skills. I also enjoy the flexibility of setting my own rates, working from anywhere, having control over what I create and who I work with.
What are some of your favorite tools and systems that help you in your day to day work? Any specific to podcasting that makes your life easier with pumping that content out?
My setup is simple. I use Google Calendar to keep track of all of my meetings and interviews. Calendly allows others to schedule meetings on my calendar. The Notes app on my iPhone comes in handy when I'm brainstorming ideas or outlining on the go. Google Docs for writing and Wave Financial for invoicing clients. When I have guests on my podcast, I use Typeform to capture all of their information like their bios and social media handles. I record all of my solo podcast episodes or guest interviews with Audacity or Skype eCamm Recorder.
Related: Blogging For Beginners: 30+ Blogging Resources to Create and Maintain a Profitable Blog
Can you give us a glimpse into a "day in the life" of how to juggle side projects like The Thought Card and WOC Podcasters with a full-time job?
I am most creative in the morning so I try my best to reserve the hours of 6:30 a.m. to 8:30 a.m. for my creative projects. I love waking up to a fresh pot of coffee and getting work done. On occasion, I'll work on side projects after work but I try not to make this a habit.
So that I do not get overwhelmed by all the things I have to do, I task myself with completing one creative project a week. That may mean writing a blog post, recording a podcast episode or hitting a word count goal for a new book I'm writing. Throughout the week, I work on completing that one project to completion.
For more tips, you can listen to this podcast episode where I share how to manage your time as a content creator with a full-time job.
What are the main income streams you've built up in your business(s)?
My main income sources include freelance writing, membership dues (for WOC Podcasters), book sales, and affiliate income. My goal is to increase my passive income streams within the next year by publishing more books.
Sign up to get your FREE Side Hustle Idea Mind Map Template
This mind map template will help you decide everything you need to do to get your idea up and running + see if it is the right idea for you.
Do you have any tips for someone looking to start a blog and/or podcast?
Pick the one medium (blog, podcast, or YouTube) that you'll focus on and get really good at becoming consistent with creating content on that platform. I expanded my brand to include a podcast only after I consistently blogged for 3 years. This allowed me to get good at one thing before broadening my skills.
Create content that speaks to your interests and passions instead of following trends.
As you create a launch plan, map out all of the topics that you'd like to focus on for the next few months. This will keep you focused and you'll have a running list of ideas so you never run out.
Your first website won't be your last so don't obsess over logos, brand colors, and fonts. Spend more time thinking about how you want your audience to feel interacting with your brand and what you want them to remember.
Note from the editor: We love using Canva for all of our graphics and creations you see throughout our brand (and we love using it for inspiration too!)
You've built up an impressive community in WOC Podcasters, do you have any tips for our readers on building a community?
Be specific about who you serve and the goals for your community. This will help attract the right members.
Do not get discouraged if a new project you're introducing doesn't take off right away. Be patient and keep talking about it inside of your community.
Engage with your community using live video as well as coordinating virtual meetings using tools like Zoom, this will bring you all closer.
Ask for help and share what you're struggling with, this humanizes you.
Did you have a mentor and if so, can you explain that relationship and how it helped you in building your business?
Starting out I did not have a mentor but I invested in conferences annually. This helped me expand my network, travel to new destinations as well as learn from the experts. I invested in my first travel blogging conference a year after starting my blog. I'm still friends with many of the attendees.
What are your favorite books, other creators, podcasts, movies, or another sort of inspiration that helped you in the past and continues to help you through your day to day work as an entrepreneur?
Listening to podcasts is one of my favorite ways to learn. Some of my favorite mindset podcasts include EmpowerHer and That Smart Hustle. My favorite more technical podcasts include Just Keep Blogging, The Courtney Sanders Show, The Freelance Friday Podcast (for growing as a freelancer), and The Membership Guys (for growing my membership).
What sort of tips do you have for others trying to build a business on the side of something else?
When you're building a business on the side, it's easy to compare your success or lack thereof to others who do this full-time. Avoid this by staying in your lane. With limited time and resources, remember that you're doing the best you can. Stop comparing. And quit putting yourself down.
Instead, commit to making progress on one thing per week. For many years, I wrote one blog post a week. Break that goal into smaller, more manageable tasks you can work on throughout the week. This will keep you moving forward.
Lastly, whatever rates you're charging, raise them. More than likely as a new business owner, your rates are too low.
What's next for you?
After writing three books over the last year, I am stepping fully into my purpose as a writer. I love writing and my goal is to write several books a year. With that, I've refreshed my author website danielledesir.com to showcase my work and writing tips. Here you can purchase my books, read free chapters, and stay up to date with the new writing projects I'm working on. Currently, I'm working on my fourth book which is set to release in early 2021.
Entrepreneur Bio:
Danielle Desir is an author, podcaster, and founder of The Thought Card, an award-winning affordable travel and personal finance blog and podcast empowering financially savvy travelers to make informed financial decisions – travel more, pay off debt, and build wealth. Danielle paid off $63,000 of student loan debt in 4 years and purchased her first home at the age of 27. She has traveled to 27 countries and 4 continents, and strongly believes in not letting your financial responsibilities hold you back from pursuing your dreams. She is also the founder of WOC (Women of Color) Podcasters, the first community of its kind dedicated to supporting and amplifying the voices of women of color podcasters.
You can follow her on Facebook, Instagram, Twitter, her blog, podcast, and author website.
What do you think of Danielle's story? Leave any questions you have for her in the comments below!
More entrepreneur stories:
Pin it for later!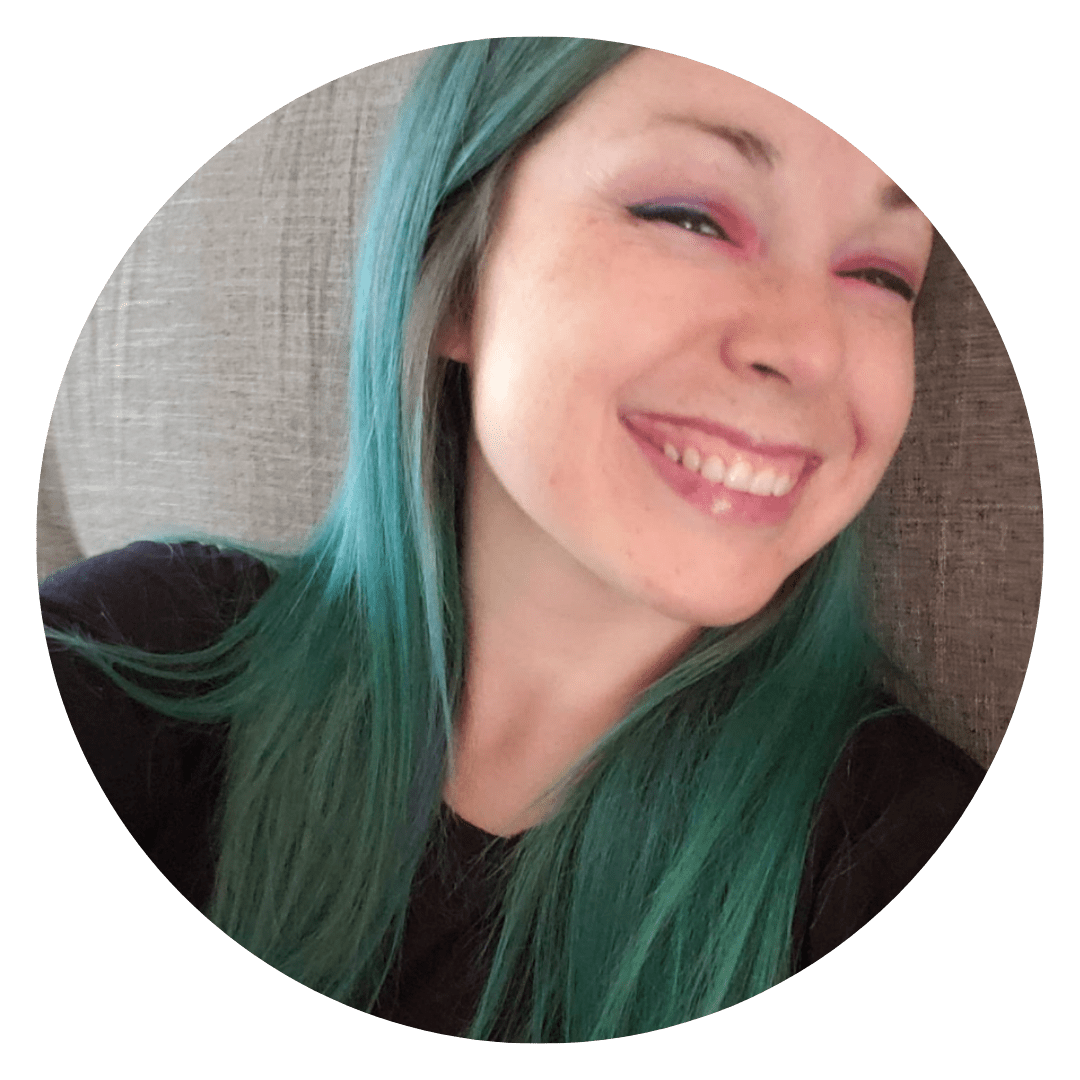 Daniella is the creator and author of iliketodabble.com. When their wife Alexandra and them aren't globetrotting or playing with their 7+ animals, they are dabbling and working towards a future of financial freedom.