Our website is supported by our users and contains affiliate links. We get paid when you purchase or sign up for anything through those links. Read the full disclaimer for more information.
Last Updated on December 3, 2020 by Yovana
Before I ever started I Like To Dabble, I often frequented a blog called Fitnancials for health and fitness tips (and I loved her money-saving tips). It was actually how I found the blog Making Sense of Cents which actually pushed me to start my own blog back in 2017.
I am SO pleased to announce today that this Entrepreneur Stories interview is with Alexis, the founder of Fitnancials.
Hey Alexis, thank you for speaking with us today. Tell us a little about yourself and your business.
My name's Alexis and I run the blog Fitnancials, a blog all about supporting women who want to pay off debt and increase their wealth. I started my blog when I was only 19 years old, in debt, and making minimum wage. Through the process of my own money journey, I've grown Fitnancials into a community helping 20-something women who want to change their financial future. I paid off $40,000 in student loans and consumer debt, and now building my net worth to $100,000.
What made you want to start Fitnancials?
I originally started Fitnancials after losing 60 pounds. I had friends and family telling me to start a blog to share my healthy lifestyle tips and I'd sometimes publish personal finance articles.
That was over 7 years ago, and a lot has changed since then. My blog has blossomed into a personal finance blog as I no longer felt aligned with health and fitness. I really wanted to focus on a main topic and after surveying my readers and doing some soul searching myself, I decided to run with personal finance.
What got you into pursuing blogging and online business?
After treating my blog like a hobby for a few years, I noticed it was picking up a bit of traffic and followers. I started asking myself if my blog could become an actual career if I dedicated real time to it.
I knew my day job wasn't going to be a long-term thing, so I asked myself why not make the push now and go all-in on my business, so I did. You can read more about my blogging story here.
Start a Money Making Blog Free Email Course
In this free 5 day email course, I show you everything from creating your blog from scratch, to SEO keyword research strategies, basic branding, creating an email list, social media strategies and monetization strategies to start building a profitable blog.
Sign up for the newsletter to receive regular updates and get instant access to the free course.

What inspires you the most in your online work and creation?
I'm inspired by the people in the Fitnancials community, but also myself. I love reflecting on the progress I've made in my life and believe my own success is proof that women can do the same.
What are some of your favorite tools and systems that help you in your day to day work?
I keep things really simple in my business. I use the iPhone notes app to create my daily to-do list. For a while, I used a timer app to clock in and clock out to get in a rhythm of working and putting time into my business. I did that for a while and now I focus more on getting certain things done each day instead of focusing on how much time I put into my business.
Can you give us a glimpse into a "day in the life" of a full-time blogger?
My work style is fairly laid back. I usually work start my work day at 8AM on my couch in my living room or in my office. I work off and on until 3PM. Sometimes I work from 3PM-10PM off and on. I have a to-do list of roughly 5 things to do and get them done.
I love my business because I put 100% into it and it also gives me a lot of free time to focus on things that I enjoy, like spending time with my boyfriend, dogs, friends, and family.
What are the main income streams you've built up in your business?
My main income streams include making money from ads, affiliate marketing, sponsored posts, and selling my own digital products. My favorite way to earn money in my business is by selling my own products and sponsored posts.
Can you describe your greatest success and greatest failure in your business? When describing your success, can you go into why you think it worked so well? For your greatest failure, can you go into what it revealed to you and how you were able to use that failure?
My greatest success has been hitting an income goal of $10,000 a month. When I first started taking my blog seriously, I'd always tell my boyfriend that I'd love to make $3,000 a month on my blog. I told myself I'd be content with that for the rest of my life. Little did I know, I'd reach that goal and go far past that.
It's been amazing. Reaching that income goal has to do with taking my blog seriously and treating it like a business. I invest money into my business and I'm always taking courses and learning new things to go further.
My greatest failure is not setting up email marketing sooner. Collecting emails is crucial for bloggers because it's the one thing you'll always have. Facebook, Instagram, and Pinterest algorithms are constantly changing and making it harder to get traffic. I didn't collect emails on my blog for many years, so now I always tell new bloggers to make sure they have email set up on Day 1.
We understand that you were able to pay your student debt in full immediately after graduating from college, thanks to the business you built up during your time as a student. First, congratulations!! Second, can you walk us through some of the struggles you went through while juggling class, your business, and other work? How did you get through it?
I actually thought about quitting my business several times. It wasn't an easy nor glamourous journey. It took me a long time to create substantial income from my business and I was putting in a lot of hours without making much money. Starting a blog to make money is essentially creating a legit business and there was a lot of learning on the way. I wasn't born an entrepreneur and never thought I'd work for myself.
A key factor in juggling work, school, and creating a business was having support from my boyfriend and family.
What are your favorite books, other creators, podcasts, movies, or another sort of inspiration that helped you in the past and continues to help you through your day to day work as an entrepreneur?
I'm a huge book nerd and dedicate my free time to reading. I even created a list of books I read in 2019.
Some of my favorite books for entrepreneurs include:
These are all must-reads if you're building a business.
What sort of tips do you have for others trying to build a business while in school or on the side of something else?
Make sure to have a support system, either in real-life or online. You can meet people who are building a business and in the same stages as you in Facebook groups, on Instagram, or even on MeetUp.com. Having someone to talk to when you're facing challenges or need some advice is crucial to building a business.
I also recommend making great use of your time when you are working. I usually only work 20 hours a week and I do that by being very intentional with the tasks I do in my business. I create a to-do list the night before or morning of and keep the list to 5 tasks.
If you are thinking of starting a side hustle or small business, check out the ultimate side hustle course that teaches you everything from idea, to action, to income. 👇


What's next for you?
I'm in the process of creating digital products for my website, and I'm so excited! Creating products is a ton of fun and I make sure to provide an enormous amount of value in each product.
My main goal is to always put my readers first and do whatever I can to help them reach their life goals.
Entrepreneur Bio: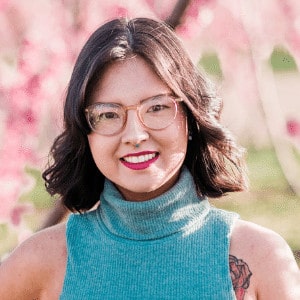 Alexis is a self-taught personal finance expert and the founder of Fitnancials.com which she started when she was just 19 and still in college. Her online business has helped her pay $40,000 in debt (including all of her student loans which she paid in full right after she graduated) and she is now on track to a $100,000 net worth. You can follow her on Instagram and Facebook.
What do you think of Alexis's story? Is blogging or a related online business something you want to try or maybe already doing? Let us know in the comments below and shoot us an email if you'd like to be featured in our Entrepreneur Stories series (we are always looking for new people to interview).
Related posts:
Pin it for later!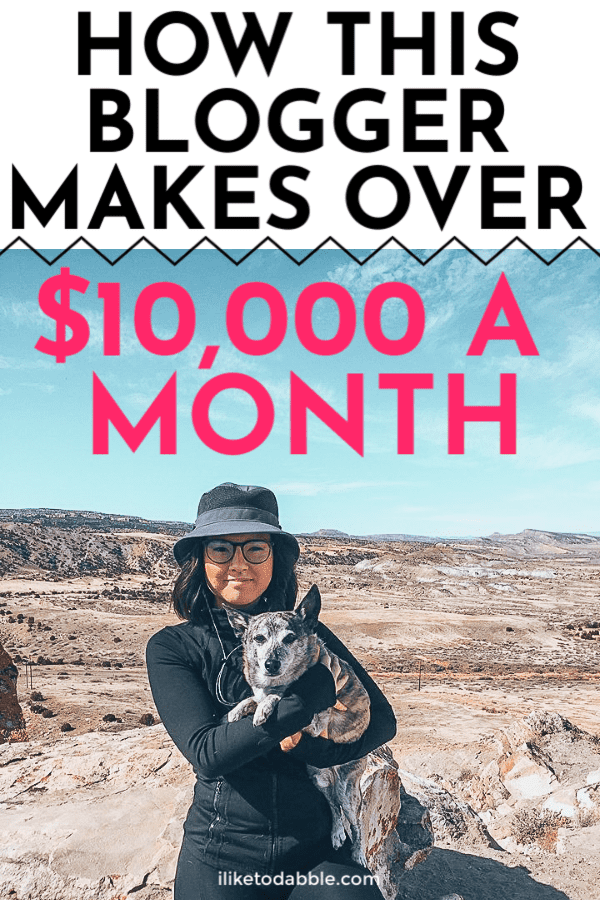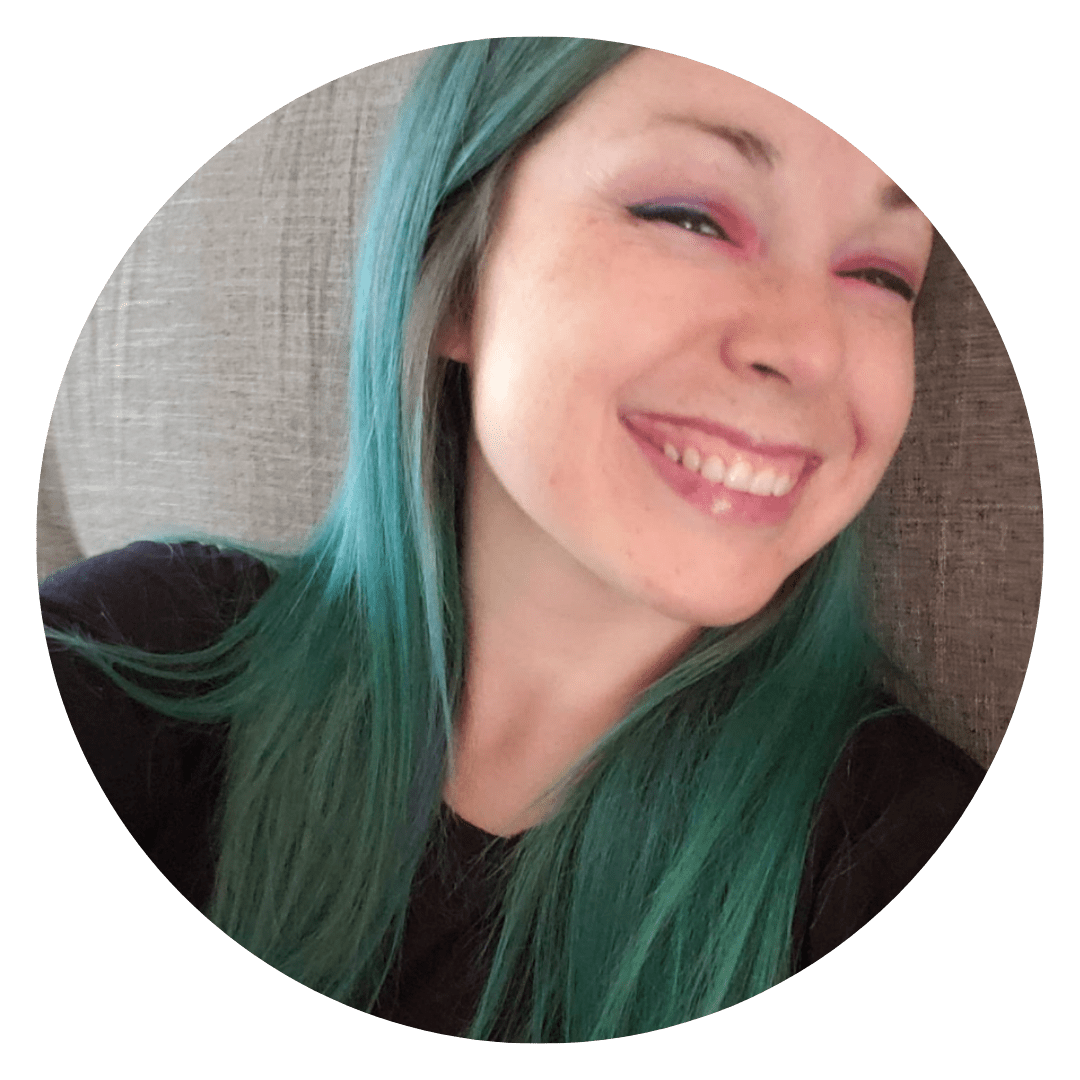 Daniella is the creator and author of iliketodabble.com. When their wife Alexandra and them aren't globetrotting or playing with their 7+ animals, they are dabbling and working towards a future of financial freedom.