Our website is supported by our users and contains affiliate links. We get paid when you purchase or sign up for anything through those links. Read the full disclaimer for more information.
Last Updated on December 22, 2022 by Daniella
Your resume is the single most important document you will probably ever write in your working life.
It's your first impression to a future employer. That much pressure on a piece of paper makes me crawl in my skin, but thankfully, there are ways that you can polish your resume and ensure it's up to snuff.
Especially if you're applying at remote-first companies where the competition is higher. You'll need to find any way possible that you can stand out on your resume in a sea of hundreds of other applicants. Recruiters have limited time and thousands of resumes they sift through a week. So, they do a lot of skimming using the Applicant Tracking System that they have to filter through applicants.
What about your resume will make them stop and want to interview you?
A quick and easy way to enhance your resume is to add a list of skills or core strengths towards the top of your resume. On my resume, I have it under my professional summary section.
Skill lists should be unique to your best strengths. Be careful listing things like "team player" and "Microsoft Word" on your resume since employers tend to assume you can do both of those things.
The Best Skills to Put on a Resume: Hard Skills Versus Soft Skills
Depending on the setup of your resume, you might be able to put together a list of both hard and soft skills.
Hard skills are demonstrative skills, like programming languages such as C++ or Python. Whereas soft skills are intuitive skills, like time management, project management, and customer service. The key to putting together a killer resume is listing hard and soft skills unique to you and your experiences as an employee.
To really knock it out of the park, you'll want to pull skills straight off the job description so you can use the same keywords. Look at the requirements section for inspiration. You'll also want to decide whether or not to lean on hard skills or soft skills. If the listing is a technical job, highlight your hard skills but don't leave those soft skills out!
For example, if you're applying to be a GIS Specialist, knowledge of the programs commonly used in this field should go on your hard skills list.
But if you're applying for a job in the service industry, highlighting your soft skills is more important.
Regardless of the industry, tailoring your resume to a specific position is more likely to get you a job in the field than having a haphazard list of skills at the top of your resume. This doesn't mean you have to create a brand new resume each time you apply for a job listing and we actually advise against that sort of practice. That will just end up wasting your time.
Instead, aim for 1 type of position and tailor your resume to that position using a variety of job descriptions and the keywords you find in them.
If there are skills you have but want to build on them more with an online course or certification, check out
Coursera
which has tons of free courses you use. Then after completion, you can add those courses and certs to your resume!
Highlight Skills Inside Your Resume
Having a list of skills on your resume is a great way to highlight where you shine as an applicant, but if you can put those skills into the bullet points on your resume, you'll be able to give context for the skill and demonstrate your mastery of them.
Daniella, the founder of I Like to Dabble, likes to highlight their skills throughout their resume. They include them in the professional summary, skills/core strengths section, and in the work experience sections.
Here is an example of highlighting a few top skills on top of your professional summary:

Then a skills or core strengths section should follow and remain rather small so it doesn't eat up a lot of resume space.
For example, if you are going for a technical position such as a software engineer or web engineer, you can include something like this:

Don't think your skill list has to look just like this unless you work in tech and your skills are very similar to this. It can be broken into hard vs soft skills or if you are applying for a content manager position for example, it could be something like Content Management Skills vs Content Marketing Skills or Web Design Skills vs Web Development Skills. Then this section would be a 2 part section with a couple of lines about your skills as a glance to help resume reviewers get a better idea of you during those first few seconds of glancing at your resume.
Highlighting proficiency in your skills is especially helpful and will help you stand out to recruiters. Daniella, the founder of I Like to Dabble, does this on their resume with a Core Strengths section.

You can also include your proficiency with skills in your skills list easily by putting parentheses next to each skill like "(beginner, intermediate, advanced)" or like "(6 months, 2 years, 4 years, etc)".
Don't forget to continue to highlight your skills throughout the rest of your resume too, how you used those skills in your professional experience, and show specific examples of your performance too. If you have a portfolio career like me, showcase that combination of skills and how you use them to get results.
For example, if WordPress is one of your skills on a technical engineering level, you can say something along the lines of this in your professional experience bullet points:
"Developed eCommerce websites utilizing WordPress, including projects to translate those websites to multiple languages. Increased traffic by 100% after sites were re-launched with new language translation components."
You can see how I also added some performance indicators here in the experience with the improvement of website traffic after the re-launch.
If WordPress is one of your skills but on an editor/blog founder level, you can say:
"Utilized the backend of WordPress to upload, publish, and troubleshoot year round content" or "created [blog name goes here] using WordPress and Bluehost. I utilized the following plug-ins to maintain performance: Yoast and WPRocket."
Interspersing your skills throughout your resume gives a more complete picture of you as an applicant for a job posting.
Don't Forget to Include Your Side Hustle Experience
Any experience you have for a certain job position, is relevant experience. Even if you didn't gain that experience as a W2 employee.
For instance, any side hustle experience like building a blog, podcast, or freelance experience, is also relevant experience that if it falls within the scope of the position you are writing a resume for and should be included. Follow this free guide on how to include your side hustles and freelance experience on your resume.
Example of how Daniella, the founder of I Like to Dabble, includes their remote side hustles in their resume:

Soft Skills Employers Look For
While it's always best practice to base your skills list off the job description itself, it can fell challenging to see what soft skills can be presented on your resume. Here are three that I recommend.
Problem Solving Skills or Critical Thinking Skills
These soft skills address the way your brain thinks through a problem. It's a good thing to let employers know that you can creatively address issues that arise within the work place.
Time Management and Strong Organizational Skills
This is a great soft skill to highlight within your resume. Highlight this skill inside the body of your resume, using examples for things you have accomplished. If done well, you'll be able to catch the attention of a future employer.
Team Management or Leadership
Even if you're not applying for a senior role in an organization, this skill can still make your resume shine. Oftentimes employers are looking for people with potential to promote into more senior roles when they hire their initial candidate. Demonstrating leadership skills allows you to show them you have the chop as a potential hire.
Project Management
Jobs, and specifically jobs in IT, look for project management experience. Project management is also a sought after skill for several remote jobs. List this in your list of skills or core strengths at the top of your resume, but also ensure you've placed it somewhere in the body of your resume, to indicate to employers how useful this skill is to you.
Hard Skills Employers Look For
Hard skills help employers know what training you are bringing to the job. If you already have skills that you need to utilize if you were to fill that position, employers want to know about it. That's why reading the job description and tailoring your resume is crucial to landing you the perfect job.
Several of these hard skills also double as great remote work skills.
Foreign Languages
If you have a language skill, you need to put it on your resume. Employers often look for bilingual candidates to work in their companies because of the value they bring to work. Specify the language and level at which you speak it. For instance, my sister speaks English – Native/Fluent, Latin – Fluent, Spanish – Intermediate, and Arabic – Intermediate. (I know, she's really extra and I'm not at all jealous).
Data Analysis
Depending on what job you're applying for data analysis may be crucial for your role. For example, if you're a teacher, data analysis helps you pace the curriculum and lessons according to student needs. Data analysis can be used in a variety of fields, so it's a good skill to have on your resume. If this is a skill you kind of have but want to strengthen with a certification, you can do so with courses on Coursera.
Computer Skills or Applications
Specific computer skills that are prevalent in your field of work are also good options to put on your resume. For example, an engineer might need to list AutoCAD or a graphic designer may need Canva, Photoshop, or InDesign. You know your field the best, so choose applications that are needed in your field.
Remote Work Skills to Put on a Resume
If you want to pivot to a hybrid or fully remote job, consider digging into what remote work skills you might have. If you aren't very confident in your remote work skills, use a tool like Coursera to strengthen them with free courses or paid certifications.
Some remote skills include (but aren't limited to):
Digital communication
Online scheduling and coordination
Project management
Copywriting
Editing and proofreading
Cloud storage management
Digital marketing like social media marketing, email marketing, and online marketing
Web design and development
Photo and graphic design
Video editing
Data entry & analysis
Foreign languages
Programming languages
Other computer skills
And anything that can be done digitally/remotely from anywhere you are
To start looking for remote jobs, use our recommended best remote job boards to start your search.
Your Resume Shows Not Just What You've Done, but How You Made an Impact
You don't want your resume to become a running list full of just things you've done. You want to wow the hiring manager and recruiter with your accomplishments too.
This means that if by the end of your resume you aren't like "Oh my god, who is this career goddess!?", you need to go back and sprinkle the ways you've made an impact all over that baby! This includes with your skills too.
You can add in your proficiency with each skill or tie them together to tell a story about how you used those skills in a core strengths section.
Continue on to your work experience bullets and write them out using the STAR method. Then go off and continue applying!
Related:
Pin it for later!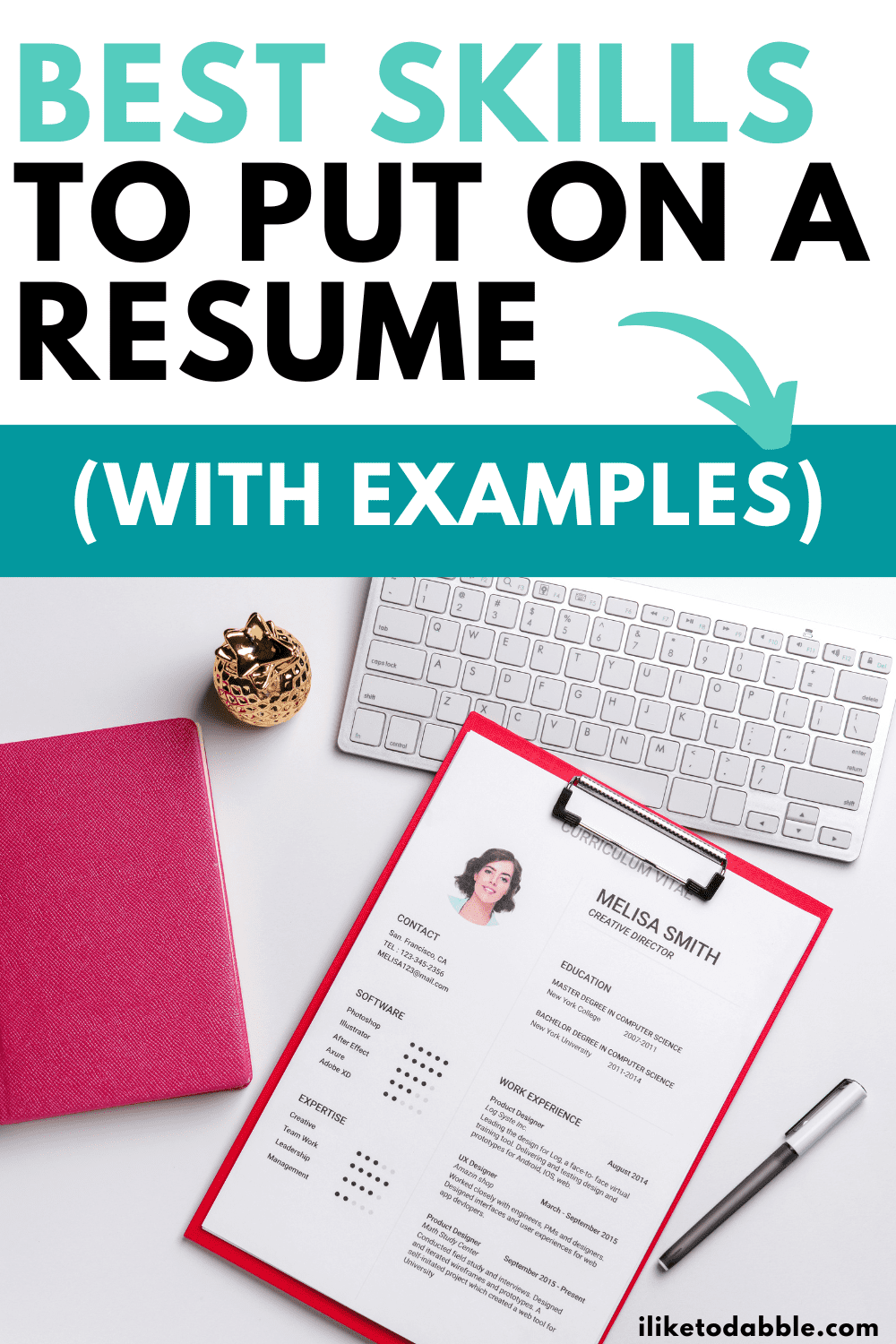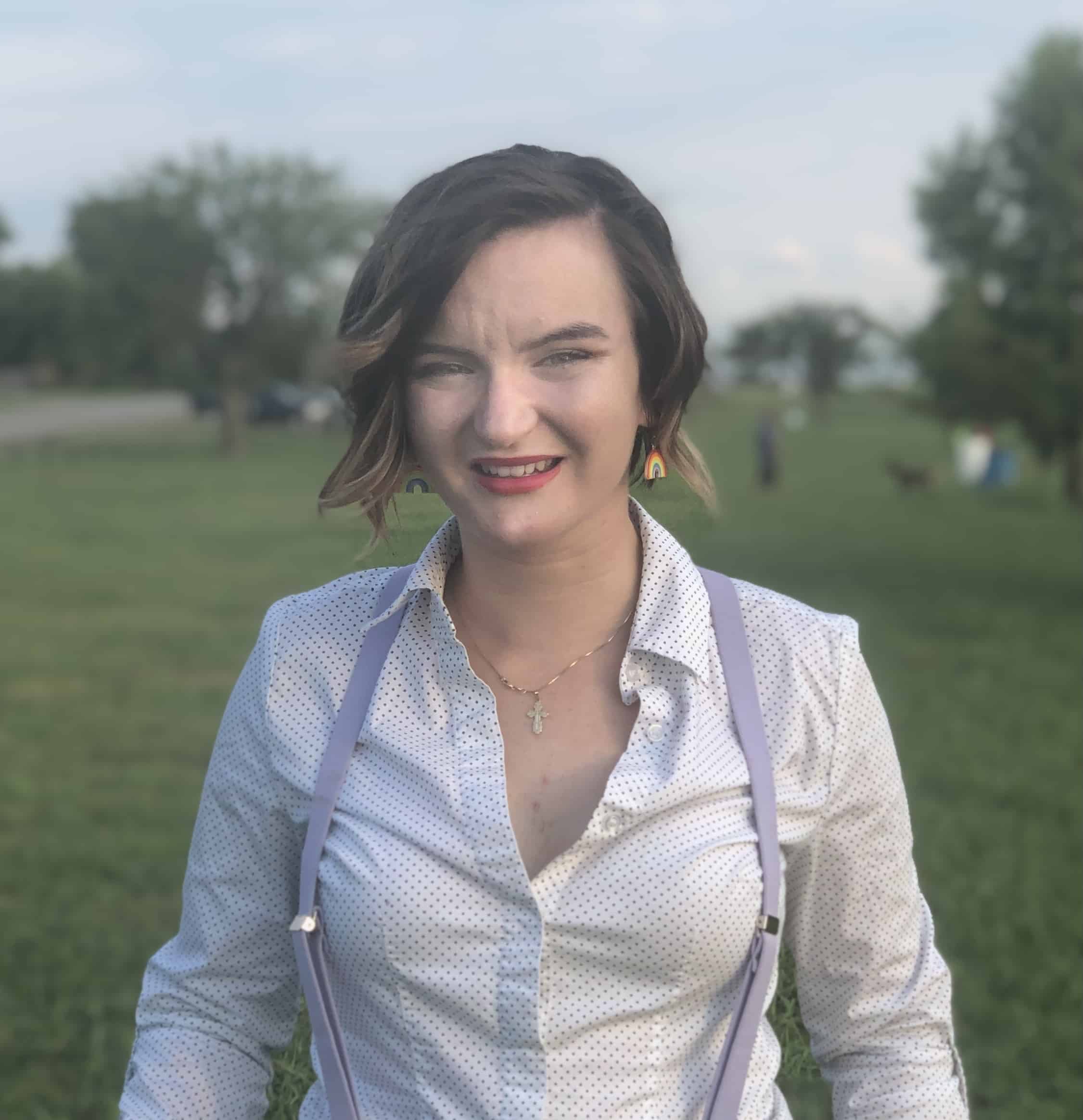 Moriah Chace writes about low-income money and queer culture. Her work has been featured by The Motley Fool and other large media outlets. She has words in Women's Personal Finance, The Deal Taker, and Live Betr. As a part-time barista and full-time coffee addict, she spends her spare time over-caffeinated fixing up her 1978 Winnebago Itasca and plans to travel around the USA with her dog and two cats after she breathes life into the old soul of an RV.