Our website is supported by our users and contains affiliate links. We get paid when you purchase or sign up for anything through those links. Read the full disclaimer for more information.
Last Updated on November 30, 2020 by Yovana
Did you know that you can make money online with your phone by losing weight? Well, that is what an app called Sweatcoin does. Sweatcoin actually claims that they pay you to walk. After a friend showed me the app last summer, I wanted to see for myself and do my own Sweatcoin review.
Let's see if the app holds up to all the hype.
In this review I will be going through what Sweatcoin is, if the app is legit and how you get paid. Is this app really worth it?
Pin it for later!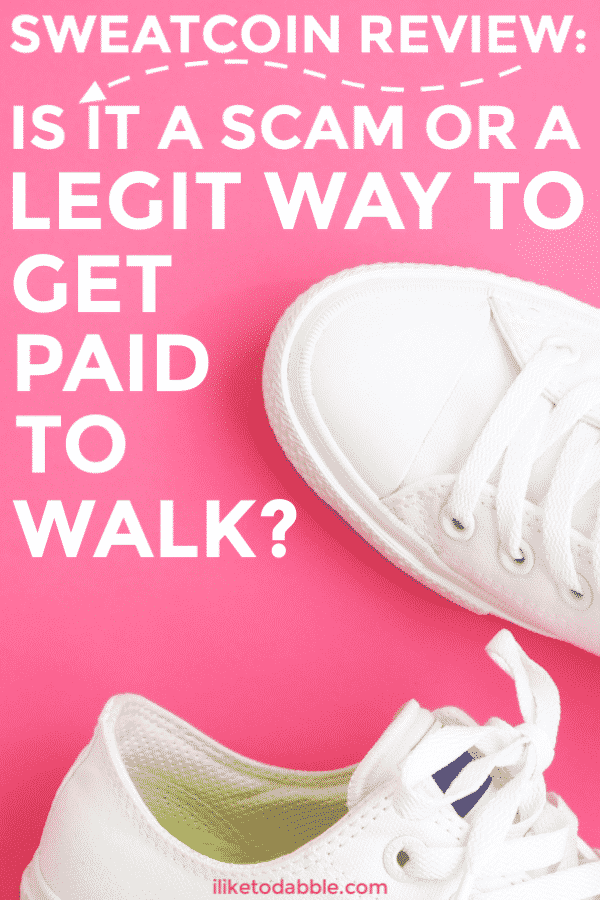 What is Sweatcoin?
Sweatcoin was founded in 2014 and is a digital currency backed by economic value of physical movement. You earn sweatcoins with your steps through the Sweatcoin app.
How the Sweatcoin app works is by tracking and verifying your outdoor steps using your smartphone's (or smartwatch) accelerometers and GPS location.
An accelerometer is an instrument for measuring acceleration (your movement). This is how the app captures your steps. It uses GPS location to capture your outdoor steps only.
Those steps then get convert into their currency, sweatcoins.
Related posts: 28 Ways to Make an Extra $100 a Day
InboxDollars Review: What Happened When We Tried It
Downloading and Installing The Sweatcoin App
You can download the Sweatcoin app from your app store here. Once you launch the app, it will proceed to ask you for your first name, phone number and email address to sign up for a Sweatcoin account.
This is the only information that the app will ask you for.
After verifying your information you can then begin earning sweatcoins.
Is Sweatcoin safe to use?
The Sweatcoin app is absolutely safe to use!
Sweatcoin collects anonymous data for your steps and rewards you sweatcoins for those steps. This means they do not store or sell any of your personal location data.
The only personal data it collects from you is your first name, phone number and email address. This is required in order for you to set up your Sweatcoin accounts and use the app.
You can read more on the safety of the app in their Terms & Conditions as well as their Privacy Policy on the Sweatcoin website.
Is Sweatcoin a Scam?
No, Sweatcoin is not a scam.
The app does not require you to purchase anything and is entirely free to use. Everything on the app available for purchase in the Sweatcoin "Offers" section can only be purchased with your hard earned sweatcoins.
When you redeem offers with your sweatcoins you will be directed to those third party websites to pay for any required shipping costs. But Sweatcoin will never ask you for your credit card payment information.
How do you get paid to walk on Sweatcoin?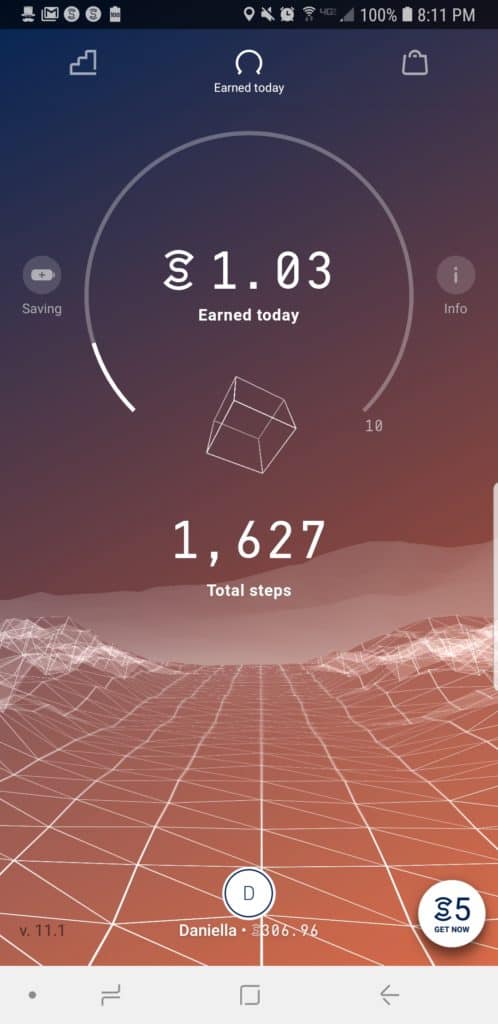 As previously discussed, Sweatcoin pays you in sweatcoins for your daily outdoor steps. Per 1,000 steps, you earn 0.95 sweatcoins.
You can redeem your sweatcoins for a variety of offers that change on a daily basis.
There is also a "Daily Reward" feature where you can earn 1 sweatcoin per day watching an ad.
Referring your friends and family to Sweatcoin will also yield rewards. You can earn 5 sweatcoins for everyone that you refer to Sweatcoin. Currently in the Sweatcoin "Offers" section you will also see a PayPal offer for these invites.
You can earn $6 in cash paid via PayPal by inviting 6 friends and $20 by inviting 20 friends. The more people you refer the more you can potentially earn.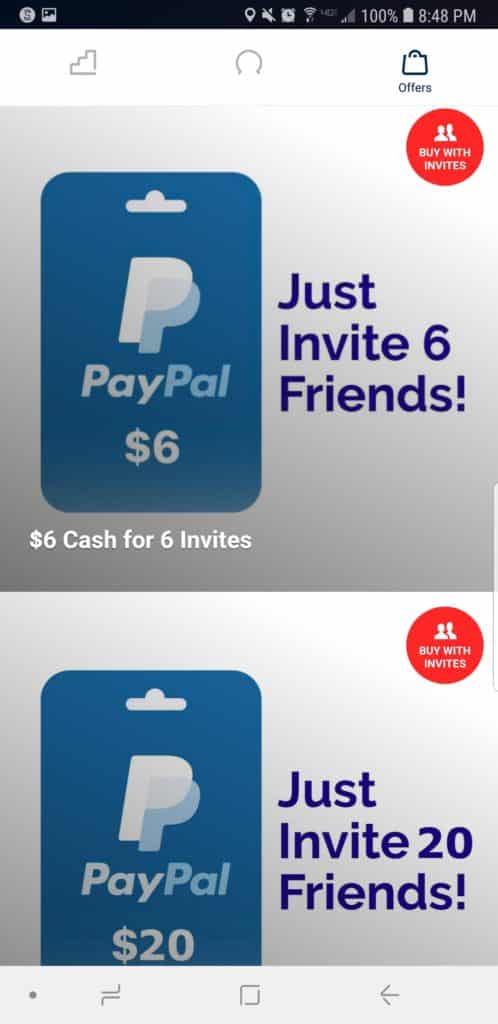 Sweatcoin has a separate referral program for influencers as well. You automatically join this program once you refer 30 people. There are multiple tiers of payouts in the influencer program ranging from $1 to $450.
Related posts: 50 Ways to Make an Extra $500 a Month
Dosh Review: Should You Link Your Card?
22 Clever Ways to Get Free Gift Cards
How many sweatcoins can you earn a day?
Depending on your membership level there are specific caps to how many sweatcoins you can earn a day. The lowest membership level is called Mover and is also the default membership level when you create a Sweatcoin account. The Mover membership level is free and has a 5 sweatcoin daily cap.
All Sweatcoin Membership Levels, their cost and daily caps:
Mover – Free and daily earn caps at 5 sweatcoins
Shaker – 4.75 sweatcoins a month and daily earn caps at 10 sweatcoins
Quaker – 20 sweatcoins a month and daily earn caps at 15 sweatcoins
Breaker – 30 sweatcoins a month and daily earn caps at 20 sweatcoins
Trouble Maker – Coming Soon
If you aim for 10,000 steps a day, that would equate to 10 sweatcoins. To make sure you don't lose out on sweatcoin earning potential, the Shaker level would be the best fit for you. My own membership level is the Shaker level and trust me, you don't miss the 4.75 sweatcoin monthly subscription price.
Hacks to Earn More Sweatcoins
If you select the info icon on the Sweatcoin home screen of the app, Sweatcoin will actually offer you tips to earn sweatcoins faster.
Some of these tips include:
Turn off any battery saver settings.
Upgrade membership levels.
Do not force quit the Sweatcoin app. If you do this, it will prevent the app from running in the background and it will stop measuring your steps. If no steps are measured, no sweatcoins are earned.
Walk outside more (a no brainer).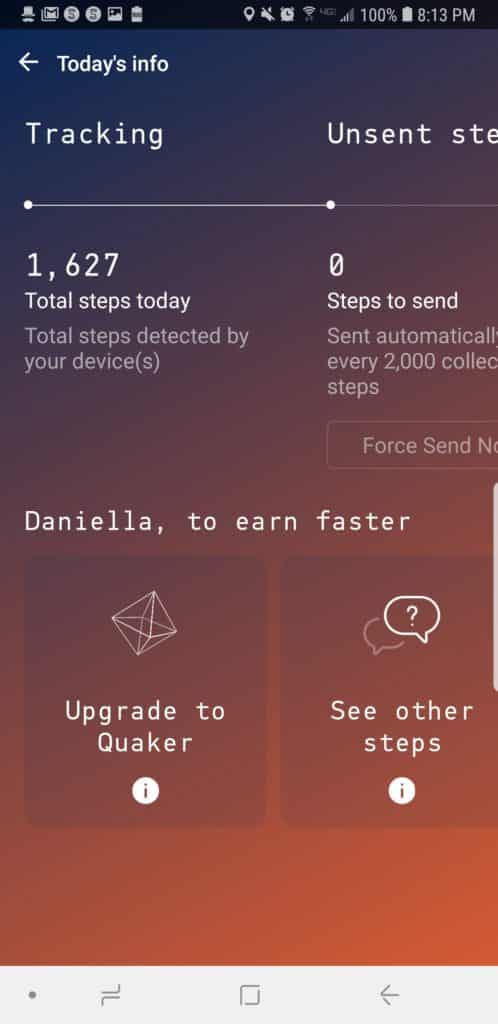 Related posts: 45 Life Hacks to Save a Ton of Money
How to Make an Extra $1,000 This Month With Your Phone
Qmee Review: Can You Really Earn Instant Cash?
How much are Sweatcoins worth?
Sweatcoins don't have a direct conversion rate to USD but according to Reddit and other online forums, Sweatcoins are traded for around $0.05 to $0.10. This is likely to change as a Sweatcoin blockchain was announced in September 2018.
Sweatcoin will not have a concrete value until it hits the American or European stock exchange.
The value of sweatcoins when you redeem for offers vary depending on the offer. You can redeem 4.99 sweatcoins for the lowest daily offer that features any of their partner's products. Or you can redeem 20,000 sweatcoins for one of their Marathon Offers including the iPhone XS or $1,000 in cash (among various of the Marathon Offer options) .
How Much I Made on Sweatcoin
After I downloaded the app a couple of months ago, I've made 309 Sweatcoins. If it weren't for turning on my battery saver and accidentally closing the app in the background, I would have earned more.
As you can see from the screenshot below, I have been a bit lazy lately!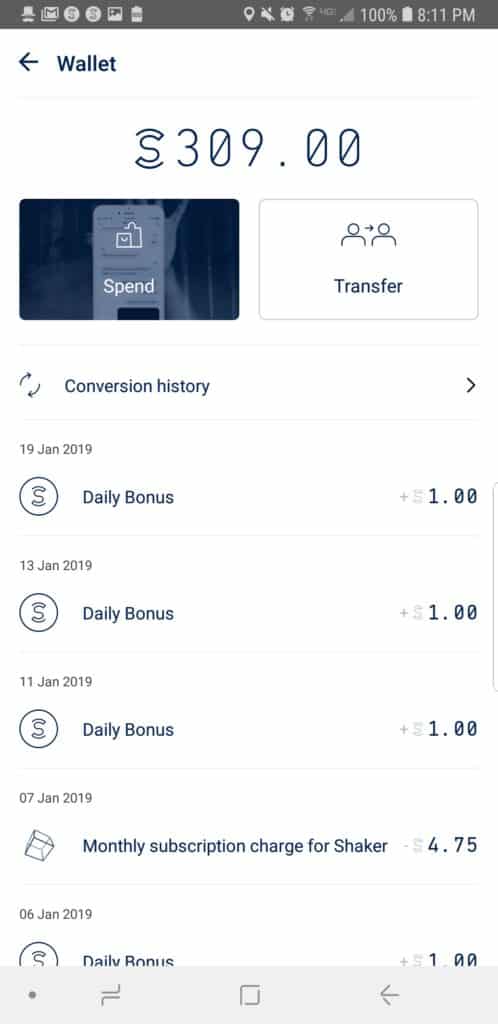 But 309 sweatcoins can get me most of what is offered in the Sweatcoin "Offers" shop in the app (besides the offers over 1,000 sweatcoins and the Marathon Offers). I am saving some of these up to hopefully tap into some of those Marathon Offers in the future.
Redeeming Offers on Sweatcoin
There are plenty of reward options available on Sweatcoin, including:
Daily Offers
PayPal Offers for Inviting Friends
Marathon Offers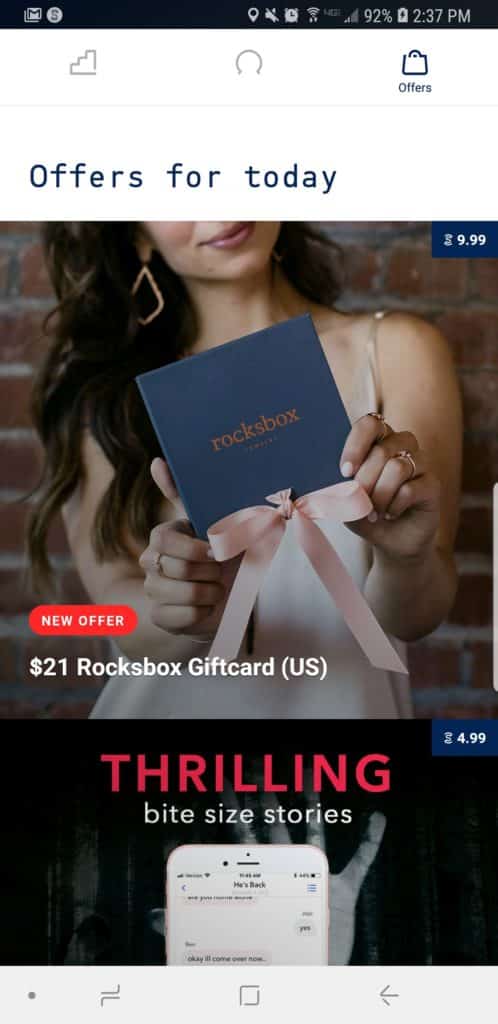 The daily offers range from 4.99 sweatcoins to up to 150 sweatcoins. As previously discussed, PayPal offers range from inviting 6 friends and up.
Marathon offers range from 6,999 sweatcoins to 20,000 sweatcoins and some of these offers sell out quick. However, with the offer to redeem 20,000 sweatcoins for $1,000 cash, you are essentially getting free money!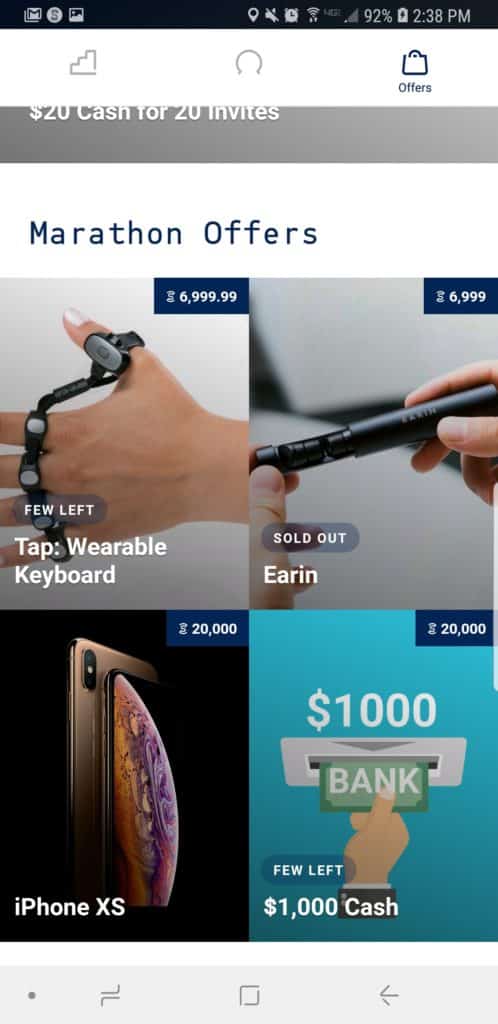 Concluding Thoughts: Is Sweatcoin worth it?
Yes! Sweatcoin is absolutely worth it. Not only does it help you stay active but rewards you for it too.
It is truly the app that pays!
What We Liked About Sweatcoin
The Ability to Transfer Sweatcoins to Friends
What I really loved about this app is that you can transfer your sweatcoins to your friends too. Let's say your friend's birthday is coming up and you both love using Sweatcoin. Gift them your sweatcoins so they can get whatever they want on the app!
Interesting Daily Offers
The daily offers are another one of my favorite features on this app. I like how you can get more than just money with Sweatcoin. You can try out brands and products you might have never heard of before otherwise.
If it weren't for the daily offers on this app, I might have never known about brands such as Cholas X Chulas! And I don't have to pay actual money for them either.
I was also able to snag a free subscription to Shudder where I can watch tons of horror movies. I am a big horror buff so when I saw this on the daily offers, I had to jump on it!
What We Didn't Like About Sweatcoin
Indoor Steps Don't Count
It would be nice for Sweatcoin to capture indoor steps. Considering how much I end up running around at work, my house, and a bunch of other indoor places.
What about those dedicated treadmill runners at the gym? Imagine all the wasted potential for earning Sweatcoins!
However, there is a good reason for this.
Your phone's connection to GPS is spotty when you are mostly indoors and can cause GPS drift. This can vary by a few meters to hundreds of meters, causing your location to bounce around. The app doesn't know the different between the drift and actual movement. So they currently have a rule in the app that if your location is indoors, to not count the steps.
Sweatcoin has announced that they are working on an indoor tracking algorithm to correct this.
Not Ideal for Battery Life
Another thing I wasn't thrilled about with this app was the recommendation to turn off the battery saver. So, Your battery life is something you need to watch with this app. As the app recommends that you turn off your battery saver to earn the most sweatcoins daily, your battery won't last as long.
Using Sweatcoin to Transform Your Health and Fitness
By tracking your steps daily you motivate yourself to be more active. After a while, you might catch yourself even competing with yourself and wanting to push yourself further by trying to squeeze in more steps every day.
But you can easily get bored with tracking your steps. Then you fall off the wheel and get pulled back into unhealthy habits.
This is called burnout.
That is what I use to do with my Samsung Health steps. Now with Sweatcoin, getting paid for my steps gets me excited about my runs. I love seeing how much I can get in daily and how many sweatcoins I can earn.
The more activity I cram it daily with the app subconsciously forces me into a new daily ritual that gets my heart pumping. This is good for the body. Don't take it for granted.
Your body will actually thank you by reaping the ever beneficial age-reversing benefits.
Why not give it a try? You will feel pretty good by the end of it, I swear!
Download Sweatcoin and get paid to walk!
What other ways do you love to elevate your health and fitness? What other apps do you know of that also reward you for your health and fitness efforts? We would love to hear from you in the comments below!
Other Ways to Earn Money With Your Phone
There are more apps that will pay you for doing what you already or for completing tasks in your spare time.
Here are some of my favorites:
Mistplay: Mistplay will pay you for playing games on your phone (as well as completing other offers).
Swagbucks: Swagbucks is where you can earn points called swagbucks or SB that transfer into real dollars. Earn money by taking surveys, shopping online, watching videos, discovering content or downloading other apps. Every 100 SB = $1.00 USD. Get a $5 bonus when you sign up!
Ibotta: Get cash back for scanning your receipts or shopping through the app online. Sign up with my link to get $10 cash back on Ibotta.
Rakuten: Get cash back for the things you already buy online, guaranteed more cash back than any other browser extension. Sign up with this link to get a $10 welcome bonus!
Related posts: Steady App Review: 10 Side Hustles You Can Do Through The Steady App
Clarity Money Review: The All-in-One Money App
Rover Sitter Review: Is Rover a Good Side Job?
Poshmark Review: Buying and Selling Used Brand Name Items Online
Sign up to get your free workout planner!
Organize your weekly workouts, set goals and reach them with this cute, fun and free printable!
Pros
An interesting way to get rewarded for your steps
You can transfer sweatcoins to friends
Showcases new brands and gives you a way to get their products for free with sweatcoins
Cons
Indoor steps don't count
Will use up your battery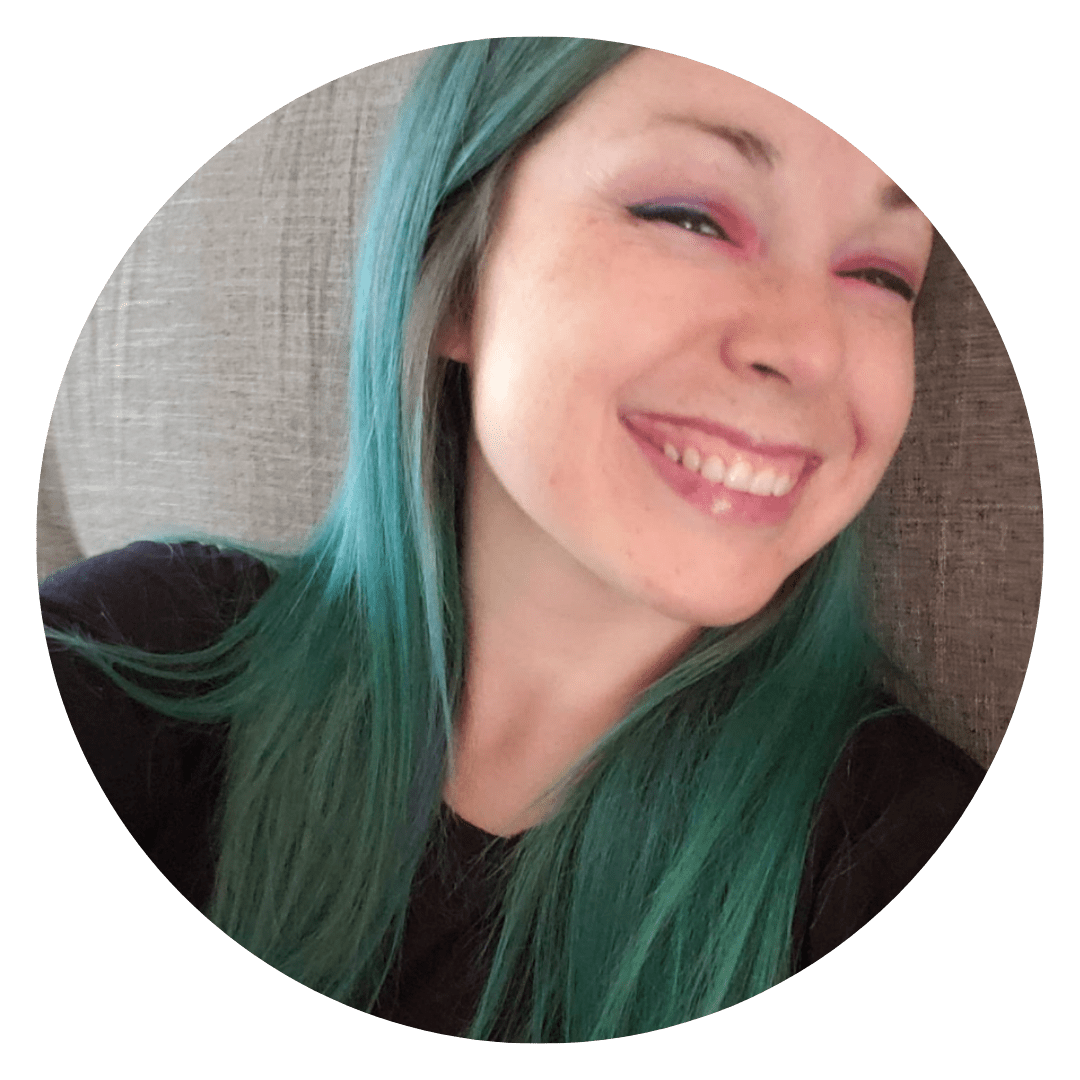 Daniella is the creator and author of iliketodabble.com. When their wife Alexandra and them aren't globetrotting or playing with their 7+ animals, they are dabbling and working towards a future of financial freedom.