Our website is supported by our users and contains affiliate links. We get paid when you purchase or sign up for anything through those links. Read the full disclaimer for more information.
Last Updated on December 1, 2020 by Yovana
I didn't start saving seriously until a little over 2 years ago.
Now my wife and I save almost half of our income every month (40%-50%) between 401k contributions, IRA contributions, additional money we put into separate stocks using M1 and other money we set aside in our high yield savings account that we are saving towards an upcoming move.
Nothing has made us feel as good (financially) as paying ourselves first like this.
But not everyone saves this way or are able to save this way (due to any number of circumstances).
Enter Qapital, an automated savings app that you can configure per your specific goals. Then set custom savings rules per those goals like rounding up to the nearest dollar or 2 dollars when making purchases.

Even though it is best to pay yourself first when you get paid like with your retirement contributions that are automatically taken out of your paycheck (or manually transferred into that account if you are self-employed) or any other manual transfer to savings that you do before you spend that money on anything else, you can also set up automated saving procedures with your bank or apps like Qapital.
In this Qapital review, I will go over the ins and outs of the app, what it costs, if it's safe, how to use it and how to let it help you reach your financial goals.
Pin it for later!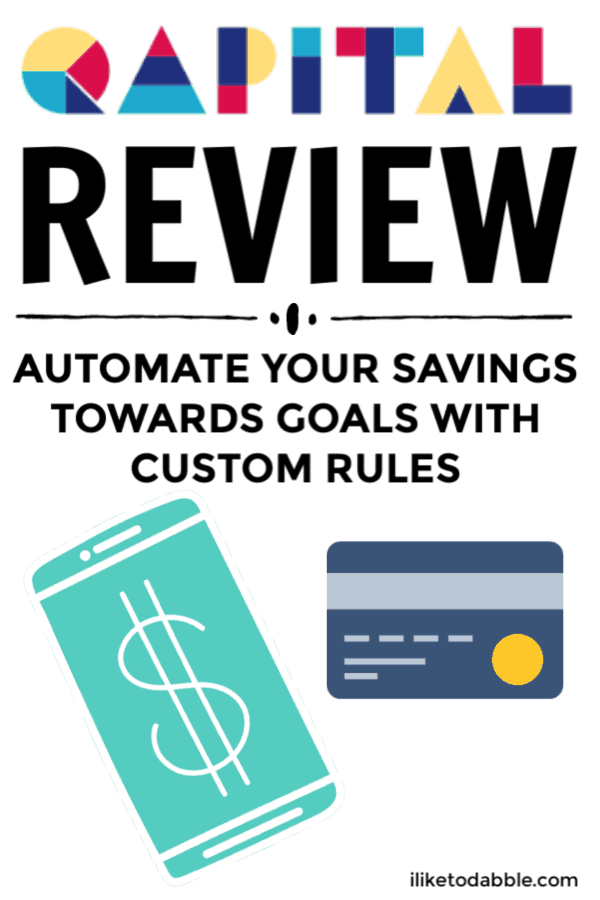 What is Qapital?
Qapital is an app known for it's "passive saving" features and functionality. The idea is you can save money without manually doing so.
I am sure you have heard of many other different apps and banks allowing that same functionality. However, this app is a little different than other automated saving apps and services.
It empowers its users by putting their personal goals at the core of the product.
You can set up specific savings goals and rules for automated savings towards those goals. You can also do that same thing with their investing section of the app.
After 3 years, Qapital is now also a full-service banking app. So you not only can save and invest passively with the app, you can keep your money all in one place and use their banking too.
Sign up to get the free Monthly Budget Planner
Is Qapital safe to use?
In order for Qapital to automate your savings based on whatever specific rules you set, the app needs a link to your bank account (which is done via your bank login).
You might be wary of this thinking, why does this app need to be signed into my bank account? Don't worry, here is how they keep that information secure: Qapital uses Plaid to link to your bank and any transfer of your information is encrypted end-to-end. Your credentials will never be made accessible to Qapital.
Your transfers and money saved are also FDIC insured up to $250,000.
With the Qapital Investing feature of the app, your money is protected by the Securities Investor Protection Corporation (SIPC) up to $500,000.
And another added bonus (which was frustrating for this specific review) was that the app restricts you from taking any screenshots while in the app to secure your information even more. Which is why I couldn't provide any specific screenshot of how it looks straight from my phone (besides the one I got from the desktop version of the sign-up page).
Does Qapital charge a monthly fee?
When I signed up for the Qapital app, I signed up via email, set the 4 digit required pin for the account and then was presented with 3 paid options for their auto-saving feature ($3/month, $6/month or $12/month).
I went with the middle of the road option for the sake of trying it out with their recommended saving plan which was $6/month.
Each level has more functionality than the last level. With the "Complete" membership that I signed up for (the middle one) I get the saving, investing and banking features of the app.
If I were to go one more level up for $12 a month, I would get the "Master" access. "Master" access includes features to "Discover your best financial self" which include joining Money Missions designed to get the most happiness out of every dollar, access exclusive webinars and get the first look at new features.
Related posts: Clarity Money Review: The All-in-One Money App
Sweatcoin Review: Is It a Scam or a Legit Way to Get Paid to Walk?
Money Saving Challenge: Save $1,000 in 2 Months
How does Qapital work?
Qapital works by automatically transferring funds from your linked checking account to the app based on your goals and customized saving (or investing) rules for those goals.
But it isn't only a saving app or an investing app. It is more like an all in one intuitive banking app. It has several different features within the app and they all tie into each other to help you work towards your specific financial goals.
Those are saving, investing and banking but with specific programmable rules from the user.
Qapital Saving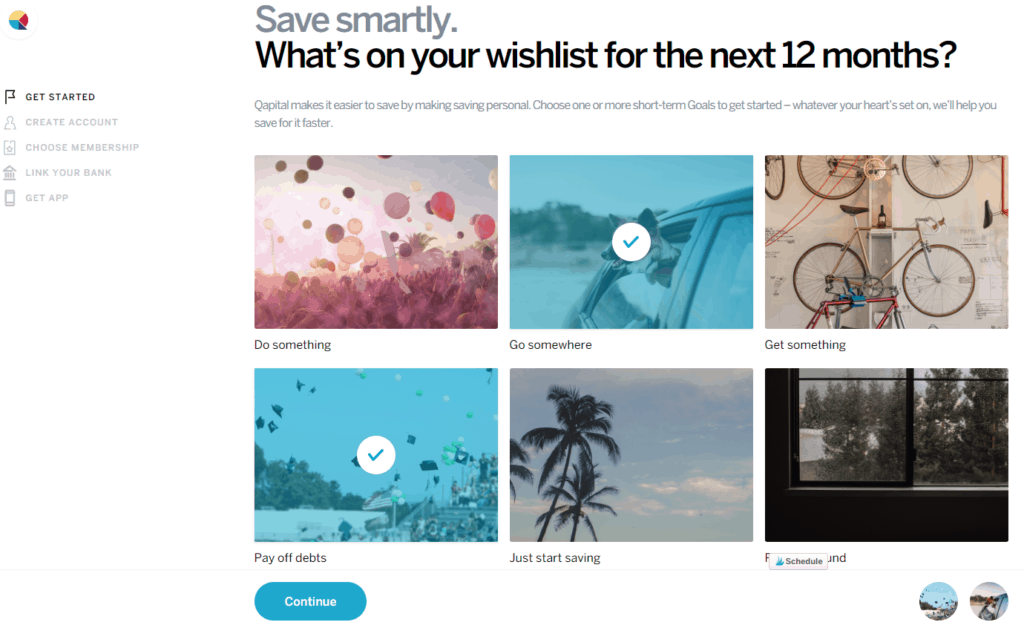 The heart of the Qapital automated savings feature the IFTTT rules. IFTTT (which stand for If This Then That) is a service that allows mobile apps to connect to each other to create triggers and actions. The IFTTT rules also allow you to urn any daily activity into a Qapital savings rule.
Qapital savings rules include:
Round Up: Save the change when you swipe your card
Spend Less: COme in under budget and save the difference
Guilty Pleasure: Save when you buy stuff you're trying to resist
Set and Forget: Set up recurring deposits to make savings automatic
Freelance: Save for Tax Day when you get paid
52 Week Rule: Save $1 for week 1, $2 for week 2 and so on for 52 weeks
Payday: Save a percentage when you get paid
IFTTT: Choose from tons of other savings goals from ifttt.com like automatically saving when reaching your FitBit goals and more!
When you spend, the rules are triggered and you save automatically from your funding accounts towards that whatever set goal(s).
To test drive the app, I set my first saving goal as "Moving Fund" with a $10,000 goal (which includes some leeway for emergency expenses during the move and doesn't include the down payment of new property, that is a separate fund). You can even set little cover photos for each goal which is cool – a visual and more personal way of looking at your savings.
You can set multiple savings goal and there is no limit to how many goals or rules you set up.
In 4 weeks using the $2 Round Up rule, I saved $356.24 "passively".
Qapital Investing
Signing up for the investing portion of the app was much similar to the saving portion. You fill out for information including social security number, select your goal, select how much for the goal and in what period of time you want to reach that goal.
Following that, the app will ask you a series of questions to determine your risk profile. Mine was balanced.
Then you are prompted to fund your goal by making a one time deposit or setting up rules for your goal. The rules available to choose from for automated investing transfers are the exact same as they are for automated savings transfers.
All of the portfolios are pre-built and based on your risk profile and goal timelines, developed by their team of experienced investment professionals. Your portfolio will consist of low-cost funds that track the market rather than individual stocks.
Qapital monitors your account, reinvests your dividends, and also rebalances your portfolio based on changing market conditions.
Qapital Banking
Even though I didn't try out the Banking portion of the app, it does look very promising.
With Qapital Banking you get:
No monthly or overdraft fees aside from what you pay with the automated saving part of the app
Instant transfers between Qapital accounts
Set and reset your PIN in the app
Earn interest in all Qapital accounts
Lock your card temporarily in the app
Send e-checks and pay bills
How do you get your money saved out of the app?
Let's say you want to use the automated saving portion of the app and the investing portion of the app, but you didn't want to necessarily open a new bank account with the app. That is totally O.K.
You can save and invest your money in the app and when you reach your goals you can simply transfer that money from the app into your linked account. Find this by clicking the specific goal and selecting the arrow icon in the bottom right corner.
Related posts: What Financial Freedom Means to Us
7 Useless Things We Wasted Money On
How to Create a Budget When You Are Horrible With Money
What I Loved
I loved the several different IFTTT rules and the fact that the entire app is built around the concept of the IFTTT rules set towards personalized goals. It was also nice that I could set specific pictures for my goal. That helps me visualize.
The IFTTT lets the app mesh with your lifestyle nicely so it saves effectively without you having to do much really (besides check in sometimes to see how your money is doing).
What I Didn't Love
I wish you could completely customize the rules you set for your goals. I do like the ones available but it would be even cooler if you could customize them to absolutely anything you want.
Another thing I wasn't too thrilled about was the interest percentage they offered with the banking feature. With an interest rate of 0.1%, I didn't see much of a desire to try out that part of the app. It just wasn't worth it to me when we get 3.01% APY with our checking account at our local credit union and 2.35% with our savings account at Haven.
Besides that, the app is pretty perfect. It would be even more perfect if it was free.
Apps Like Qapital & How They Stack Up:
Chime
Chime is similar to Qapital where you can have mobile banking and automated savings in one. They also offer no hidden fees and a feature where you can get paid early.
However, Chime does not offer any automated investing options. They actually refer you to Acorns for this.
Acorns
Acorns is a lot like Qapital in which it has the automated saving, investing and FDIC insured checking account all in one. It just doesn't have the creative side of the IFTTT rules like Qapital does.
It does have the nice functionality of automatically investing cash back from a variety of stores and other apps (including Lyft and Airbnb) for you though, which is pretty cool.
Digit
Digit automatically saves for you much like Qapital does, but it does so by analyzing your spending behavior. Instead of setting rules on this app, Digit automatically transfers funds into specific goals on the app based on how much you spend, how much you have in the bank and upcoming bills.
However, Digit is only for saving. There are no investing or banking features available in the app. I've used this app in the past and was able to save a little over $2,000 with it.
But I think Qapital is even better.
Concluding Thoughts
Qapital is a great resource for customizing the way you automate your savings and investing. The banking side of the app even offers some very promising perks such as no monthly fees and overdraft fees.
But I see room for improvement in the amount of interest they offer in their spending account.
Besides that, I see a lot of value with this app. You are able to customize it to fit your lifestyle and work towards multiple goals (while even growing your money with investing).
It is a win-win!
Click here to learn more about Qapital.
What do you think about automating your financial goals? Personally, automating helps me immensely but maybe you have a different take? Do you think this app could help you? Share with us in the comments ways automating has helped you or other ways you saved!
If you end up downloading Qapital and trying it out, either email me or comment below with how much the app was able to automatically save or invest for you. It would be cool to see the different results people get with what rules they choose!
Related posts: Dosh Review: Should You Link Your Card?
InboxDollars Review: What Happened When We Tried It
Steady App Review: 10 Side Hustles That You Can Do Through The Steady App
How to Save Money on Healthcare
Frugal Living: 26 Tips to Live Big on a Small Budget
Qapital
$3.00 - $12/month
Pros
Customizeable IFTTT rules for saving and investing
FDIC insured up to $250,000
Customizeable goals for saving and investing
Money saved with the app quickly adds up
Cons
Banking option has low APY
It isn't free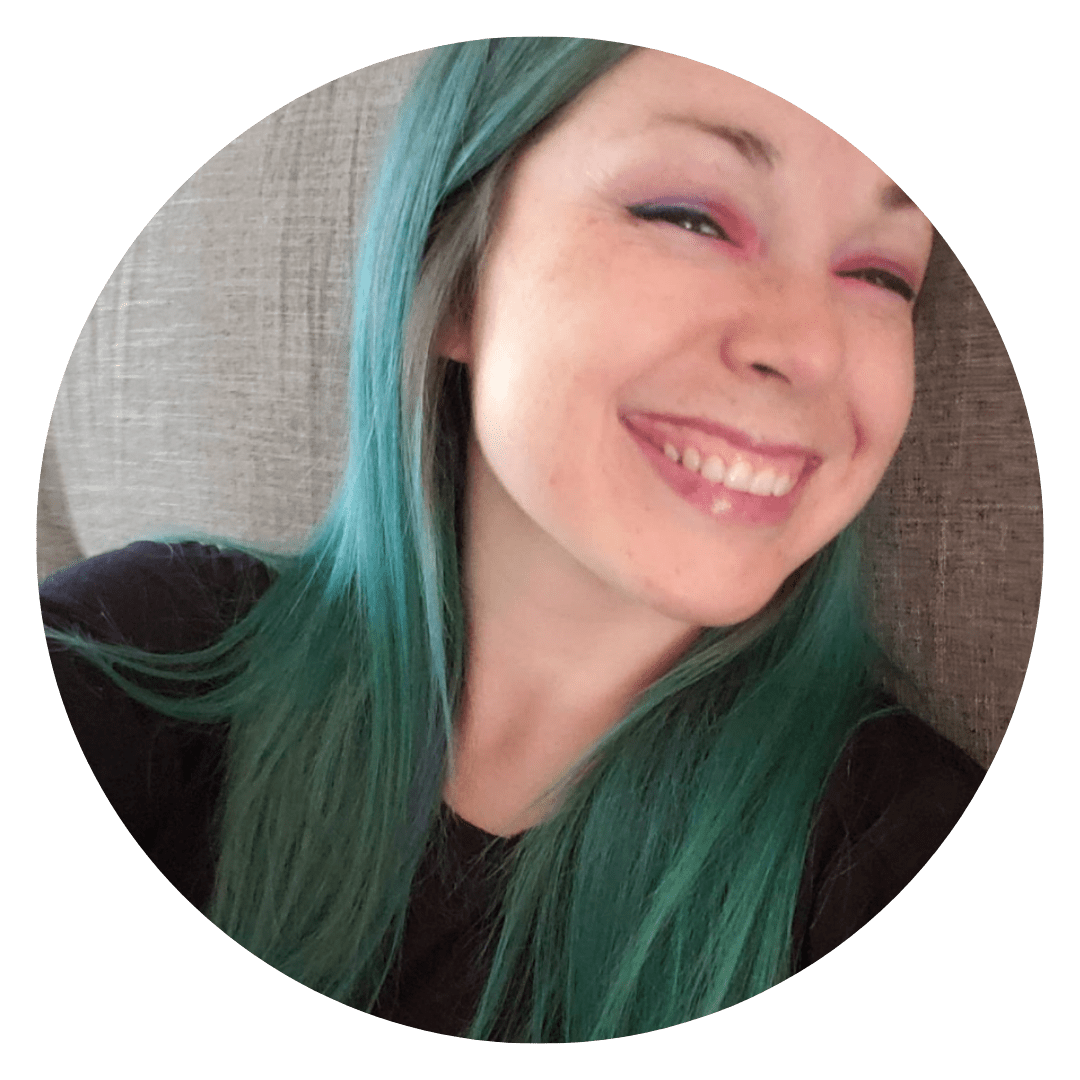 Daniella is the creator and author of iliketodabble.com. When their wife Alexandra and them aren't globetrotting or playing with their 7+ animals, they are dabbling and working towards a future of financial freedom.