Our website is supported by our users and contains affiliate links. We get paid when you purchase or sign up for anything through those links. Read the full disclaimer for more information.
Last Updated on November 30, 2020 by Yovana
This is a guest post from speaker, writer and side hustle queen, Aja McClanahan.
I've told the story of our debt freedom journey many times on podcasts, my own blog, and on plenty of outlets on the web. I even wrote an entire book about the experience.
For the most part, when I tell the story, it's all about how we "moved to the hood" to get out of over $120,000 worth of debt. It's click-worthy and piques nearly everyone's interest.
Because that is often the focal point of our debt freedom story, I tend to leave out one of the larger details of how we paid off all that debt.
That big detail is how we accelerated our debt repayment process. Systematically increasing our income was essential in paying our debt down.
Though extreme cost-cutting measures like skipping out on paper towels and eating out (and of course, moving to the hood with a mortgage-free house) helped, adding side hustles to the mix tipped the scales for us.
Pin it for later!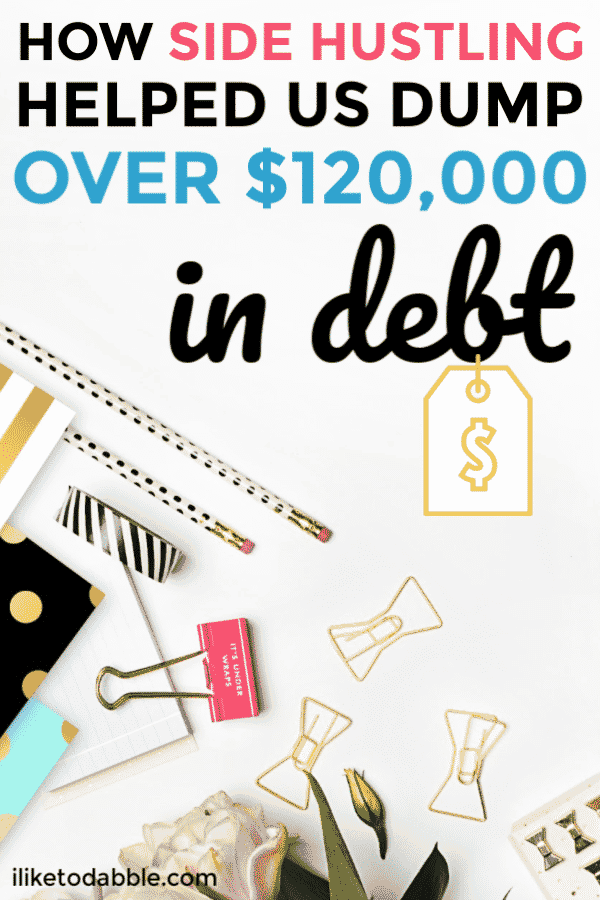 Why We Chose Debt-Freedom
But before I get into the side hustling part, I think it's helpful to have a little background around our story. My husband and I got married in our mid-twenties and had our first child right away.
As soon as I had her, I knew that I wanted to stay home with her right away. Then, I also figured out that I wanted to homeschool her and any other children we would have.
The only problem was the $120,000 mountain of debt that would have us do otherwise. Before resigning myself to being a full-time working mom, I explored the possibility of paying down debt so that I could stay at home with my kids.
Related posts: How One Woman Paid Off $43,544 in Debt and Pursued Her Dream of Meeting Elton John
How One Teacher Doubled Her Income, Paid Off Debt, and Inspires Us to Be More
Finding a System to Pay Off Debt
Eventually, I found out about Dave Ramsey. Love him or hate him, his system worked for us.
We read his book Total Money Makeover and used his plan as the foundation for our debt payoff system. With Ramsey, we learned to cut back — massively. We took hand-me-down cars and furniture and basically lived as frugally as we could. (This is when we moved to the inner city for that "hand-me-down" house!)
However, there's a limit to cutting expenses. The only next logical thing for us to do was increase our income. Disclosure: I had no clue what I was doing!
Related posts: Frugal Living: 26 Tips to Live Big on a Small Budget
Catching Side-Hustle Fever
Though I was college educated, I didn't know how to turn my macroeconomics classes into immediate income-earning opportunities. So I started with the simplest thing — selling new and used items on Craigslist and eBay.
Then, I started tutoring. I helped children and adults learn Spanish in various settings. From here, I thought it was only natural to go into translating documents.
The only problem? I was a terrible translator! In fact, I had failed a translation course that was supposed to help me break into that line of work.
However, that little snafu didn't stop me. One year, around the Christmas holiday, I decided to call around to some local hospitals to see if they needed language translation for their medical documents.
They actually did! I had kept in touch with some of the students that had done better in the course. I let them handle the actual translation.
It wasn't long after this that I had landed a huge job (well huge to me because I was a stay-at-home mom.) I made a whopping $2,400 and paid the translator around $700. I was able to use the rest to pay off some debt and then enjoy Christmas with my family.
This experience gave me "side-hustle fever." However, after a while of trying to create a business out of this activity, I figured out that it was pretty hard to grow a translation agency from scratch.
Related posts: How To Hack Your Future By Getting a Side Hustle
50 Ways To Make An Extra $500 A Month
The Side Hustle That Turned into a Business
This lead to my next side-hustle. I started providing sales and marketing consulting for a few local translation companies. (I had a background in sales.) I found out that most of them needed a database called a CRM (customer relationship manager) to handle their salespeople and processes.
Fortunately, I became proficient in one of the fastest growing CRMs being adopted by small businesses and nonprofits a breakneck speed: salesforce.com. It didn't take me long to figure out that I could make good money implementing and managing these databases.
I was totally self-taught and even went on to get two certifications on the platform. I would go on to manage or install over 100 databases for a number of clients over about 7 or 8 years. At the height of the business, I was making over $10,000 a month and had a team of four to five people, including one in India, depending on how large my projects were.
This side hustle was a great accomplishment for me. The best part? I was able to stay at home and still get paid enough to accelerate our debt repayment. It was this income that sometimes made up our monthly $2,000-$3,000 debt snowball payments towards the end of our debt repayment journey.
Subscribe to get your free list of side hustles you can start this week!
Claim your free list of side hustles + tons of helpful resources to get started!
Changing Side-Hustles Once More
Once we paid the last of all our debt in 2013, I decided to launch my personal finance blog to talk about how we did it. So many people had so many questions and I wanted to "mass mentor" as many people as I could.
Around 2016, I decided to close down my database business and pursue blogging full-time. In addition to blogging, I provide some freelance writing and virtual assistant services. I also rent out rooms on Airbnb to long-term and short-term tenants.
Becoming debt-free was one of the best decisions that we ever made. I've been able to stay home with my kids and homeschool them while supporting their careers in acting and entertainment as well. We also get to travel a lot as a family and recently started investing in real estate.
Do you desire debt freedom for your self? It can be done!
Even if it seems like you don't make a lot of money. Start where you can. A great place to start is cutting back expenses and then adding side hustles to increase your debt payments. With this combination, you should be able to find enough money to make extra payments on your debt until it's gone.
Practical Tips on Getting Out of Debt
Here are some quick tips that will help you start and finish strong:
Write out your vision. Capture your "why" and keep it handy throughout the pay-off process. You will need it!
Get a plan. We used Dave Ramsey's Total Money Makeover
Start an emergency fund. It will help you avoid adding more debt in financial emergencies.
Start a side hustle. It might be making an extra $500- $1,000 a month but don't discount making less, either. Take what you can and use it where you can.
Understand the benefits of budgeting, then create one. Take excess money you find in this process and use it towards debt
Author: Aja McClanahan is a speaker and writer who recently authored the book, Manage Your Money to Become Debt Free. She also writes regularly on her blog Principles of Increase on topics pertaining to personal finance, entrepreneurship and building wealth.
Related posts: How To Budget, Save and Side Hustle Towards A $10,000 Debt Payoff
15 Remote Jobs That Pay More Than $15 Hourly
How To Create A Budget When You Are Horrible With Money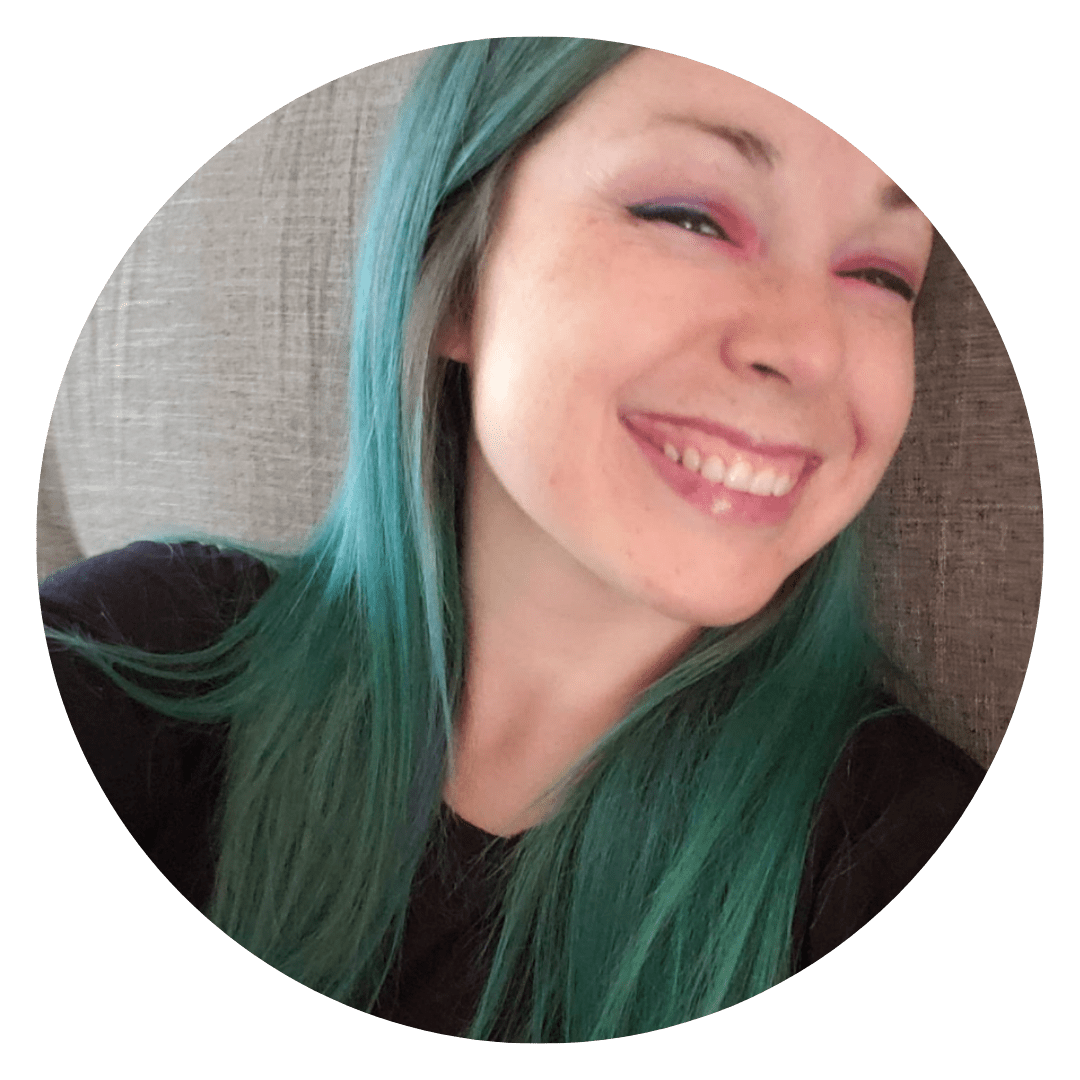 Daniella is the creator and author of iliketodabble.com. When their wife Alexandra and them aren't globetrotting or playing with their 7+ animals, they are dabbling and working towards a future of financial freedom.