Our website is supported by our users and contains affiliate links. We get paid when you purchase or sign up for anything through those links. Read the full disclaimer for more information.
Last Updated on November 30, 2020 by Yovana
Welcome to my newest series which centers around entrepreneur stories and their journeys. I created this series to see how other entrepreneurs navigated their self employment and their different perspectives. I hope that these stories help empower you in your own experience and journey (if you're an entrepreneur or if you're not and still want inspiration for something else you want to start in your life). This is an interview with Riley of Young and The Invested who is a Senior Financial Analyst at Google by day and personal finance blogger by night. Read on for his amazing story!
Tell us a little about yourself and your business.
Hello Daniella and the iliketodabble audience. My name is Riley Adams and I run the personal finance website, Young and the Invested, a site dedicated to helping young professionals find financial independence and live their best lives.
In the non-virtual world, I work as a senior financial analyst at a tech company in the San Francisco Bay area. I am married to my wife, Lily, who recently finished her medical residency in dermatology. Finally, we are expecting our first child to be born around Halloween this year.
Pin it for later!
What made you want to embark on this entrepreneurial journey and start your own business?
I've always had interest in pursuing my own business opportunities since I can remember. Something to call my own and dedicate my time toward building and taking ownership over.
Blogging has turned into this pursuit and occupies most of my free time because it represents many desirable elements:
Creating and sharing useful content with people in need of financial information.
Learning how to match my content with what people want to know (finding the right product-market fit).
Networking with other people in the field to help each other grow and develop our respective ventures.
Learning technical aspects of on-page and off-page search engine optimization (SEO) and how to use advertising platforms to amplify my site's reach.
What I value most has been the ability to connect with other engaged people, learn from them and other information available online, and growing this website into a business.
What were you doing before? What made you want to leave that and do your own thing?
For the past 5 years, I've worked in various roles at my area's utility company. Primarily, I worked in our regulatory group but focused on financial aspects of the business and how to set prices for our electricity offerings. It's been a great career starting point because I've learned more than I ever thought I might about the various decisions which go into setting prices. This involves how decision-making in our unique business model affects our ability to meet our customers' needs.
After finishing a particularly grueling stint in my company's investor relations group, my wife encouraged me to start my own website to connect with others who have interest personal finance, accounting, investing, and other related topics. I had little direction at the outset beyond reaching an audience interested in my content. Seeing the potential a website presents, I've focused on building out content of interest to people like my wife and I: young professionals looking to reach financial independence.
Subscribe to get your free list of side hustles you can start this week!
Claim your free list of side hustles + tons of helpful resources to get started!
Starting a business is not easy. What was the hardest thing you faced when getting your business off the ground?
The hardest part has been the technical aspects of starting a website, navigating search engine optimization techniques, understanding user behaviors and preferences, and the numerous associated applications necessary for running a successful website. This includes website design, layout, organization, interconnectedness (link structure), marketing, and reaching my audience. By looking at each part discretely, I don't allow myself to get overwhelmed. Looking at tasks in this manner makes the website manageable.
Related posts: Entrepreneur Stories: Building Passive Income as a Digital Nomad
Entrepreneur Stories: From College Advisor to Serial Entrepreneur
Entrepreneur Stories: How Blogging Can Be a Gateway to Entrepreneurship
The Best Side Hustles for You Based on Your Zodiac Sign
Did you have any sort of savings that you applied towards getting your business up and running or did you take out a loan? Can you guide us through how that was like?
Fortunately, websites aren't expensive to start given the numerous resources which have become commoditized. Web-hosting, list management services, and related applications are ubiquitous and affordable. As the website scales, additional funds will need to go toward more powerful services capable of handling growing traffic and services.
Because the cost has been relatively little, I've self-funded the start-up and maintenance costs. In the coming months I hope to begin monetizing the site as a means to offset these costs and turn cash flow positive.
How long did it take to actually start profiting from your business?
At this point, I'm about even on my investment. My site is nearly a year old and the costs for starting and maintaining the site have been meager compared to what other companies face. This was part of the appeal to me, knowing the negligible start-up costs would not require a significant investment on my part. I hope in the next 3-6 months to begin making positive cash flow on the business. When that happens, I plan to reinvest the proceeds into the site by building out additional content through hiring freelancers to supplement my current writing schedule. This will free up my time toward developing marketing relationships with companies interested in reaching my site's target audience.
I hope to form brand partnerships with companies I believe will help my website's visitors. If I identify these companies effectively, they will provide valuable resources to my readers while also paying me for connecting the company with a potential customer.
What legal issues/road blocks (if any) you experienced during this start up period?
I've primarily encountered issues stemming from website disclaimers, affiliate disclosures, and copyright protection. I've been fortunate not to been met with major legal obstacles or road blocks to this point.
What did you do in regards to finding health insurance and contributing towards retirement?
I have insurance provided through my current employer and have contributed toward my IRA and 401(k) plans since beginning working in 2014. Because my wife and I hope to buy a house of our own one day instead of choosing between condo vs. apartment living, we're learning how to save money toward a down payment.
---
Side note from iliketodabble: For your current retirement plan, look into something like Blooom. Blooom takes the confusion out of your retirement. For free, they look at your current 401k and see how they can improve it. After your analysis, Blooom will place the trades within your account for a low flat fee.
---
How do you find the time to still tend to your own personal life and needs?
Fortunately, running my website is a job which can be done remotely. As such, I am able to work from home, on my phone, or anywhere with an internet connection. It has not affected my personal life in any sense other businesses might cut into personal time with family and friends. If anything, by spending time on my website, it has made me focus more on getting the most out of every moment knowing there's always something to be done on the site, with my family, or with friends. Every moment has an opportunity cost, and I always attempt to maximize the satisfaction I get from how I spend my time.
What tools do you use and recommend to others to help manage your time, life and overall well-being while running a business?
Personally, I need to schedule things regularly or I'd forget what I am supposed to do. To handle this, I constantly create reminders to myself in my calendars application, send e-mails to myself with detailed notes about tasks I need to accomplish in the future, and take copious notes on notebooks to be sure every relevant detail has been logged. Because these finer elements can easily be forgotten, documenting them helps me to remember what deliverable I have due, what it should accomplish, and who needs it from me. This focuses me on the important elements and prevents me from over promising and under delivering.
Related posts: Entrepreneur Stories: I Bought My First Business When I Was 25
Entrepreneur Stories: How This 21 Year Old is Making His Own Way
How One Pennsylvanian Made $500,000+ From Creating and Selling Blogs
35 Best Side Hustle Ideas To Start in 2019
What was one book, online article or other form of inspiration that guides you through your day-to-day work?
I've gotten great use from the timeless classic, How to Win Friends and Influence People by Dale Carnegie. Despite the book being written in the 1920s, it truly captures how to form fruitful relationships with others, how to influence their decisions to assist both of you, and how to navigate difficult personalities when working in close proximity under tight deadlines. Reading the book during my stint in investor relations helped me to manage competing priorities under tight deadlines with often-difficult working conditions and co-workers.
Tell us one way your lifestyle has changed since becoming an entrepreneur?
Admittedly, one element which has changed for the worse has been my screen time. Because my website activities can be done remotely, it leaves little incentive not to be on a laptop or phone at all times tinkering with something, e-mailing someone, or handling some issue. I often feel bad because I can be preoccupied when I'm with other people and my mind wanders toward something left outstanding with my website. It's a blessing and a curse, however.
I don't like idle time and am not one to enjoy long stints of time off. I am not your first choice for binge-watching partner because I value feeling productive. The website gives me plenty to occupy my time, but I do sometimes feel it can be difficult to turn that pressure off.
What are 3 tips you have for others who are thinking about starting their own business?
Make sure you have some technical insight, unique perspective, or competitive position before going into a business. This can be in any line of work. When you start your own business, you need to carve a piece of your target market for yourself and then invest to make yourself the dominant player in that market.
Understand how taxes work (especially after tax reform in 2018) because certain decisions can lead to different financial outcomes. Any transaction you need to consider can be structured in a tax-efficient manner. I'm an accountant (licensed CPA), so my mind thinks like this. Whether it's using a depreciation calculator to lower your taxable income, or understanding self-employment tax deductions, there is always a smart way to make money decisions for a business.
Sometimes you'll hit roadblocks, plateaus, or otherwise not seen uninterrupted prosperity in your business. These are bound to happen. Don't get discouraged by them, but rather, turn them into ways to motivate your thinking about how to overcome them. It might end up improving your business offering.
Think back to a time before you had your own business. What would you tell the "you" that you were back then?
Learn about SEO sooner rather than later. For the longest time, I felt like I wrote to an echo chamber. Identify your growth strategy as early as you can and make sure every action you take guides you toward reaching that goal. The finer details will work themselves out along the way.
Thank you so much for sharing your experience with us! Any parting thoughts?
Thank you for having me on this interview. I hope people reading this series get an idea of how to become a better entrepreneur and build a business successfully. There are many people out there across multiple industries who have scaled businesses to reach laudable goals. Setting your mind toward the task and adapting a problem-solving mindset can take you a long way.
Entrepreneur Bio:
Riley Adams is a licensed CPA working as a Senior Financial Analyst at Google in the San Francisco Bay Area. In his current role, he is tasked with auditing and optimizing the incentives Google offers to advertisers on their various platforms. He collaborates with stakeholders across the business to assess, modify, or improve these incentives to deliver maximum return on investment for Google.
Since earning his CPA license, he has launched a personal finance blog dedicated to helping young professionals find financial independence at Young and The Invested. This has become an outlet for connecting with others who pursue financial independence.
What do you think of Riley's story? Is blogging a side hustle you ever thought about? Or maybe you already blog in your free time? Tell us in the comments below!
Related posts: Entrepreneur Stories: Why One Woman Left Her Job to Start A New Chapter in Her Life
How One Couple Ditched the 9 to 5 for Van Life
19 Passive Income Ideas to Stop Trading Time for Money in 2019
Blogging for Beginners: 30+ Blogging Resources to Create and Maintain a Profitable Blog
How to Make $10,000 a Month Using The Skills You Already Have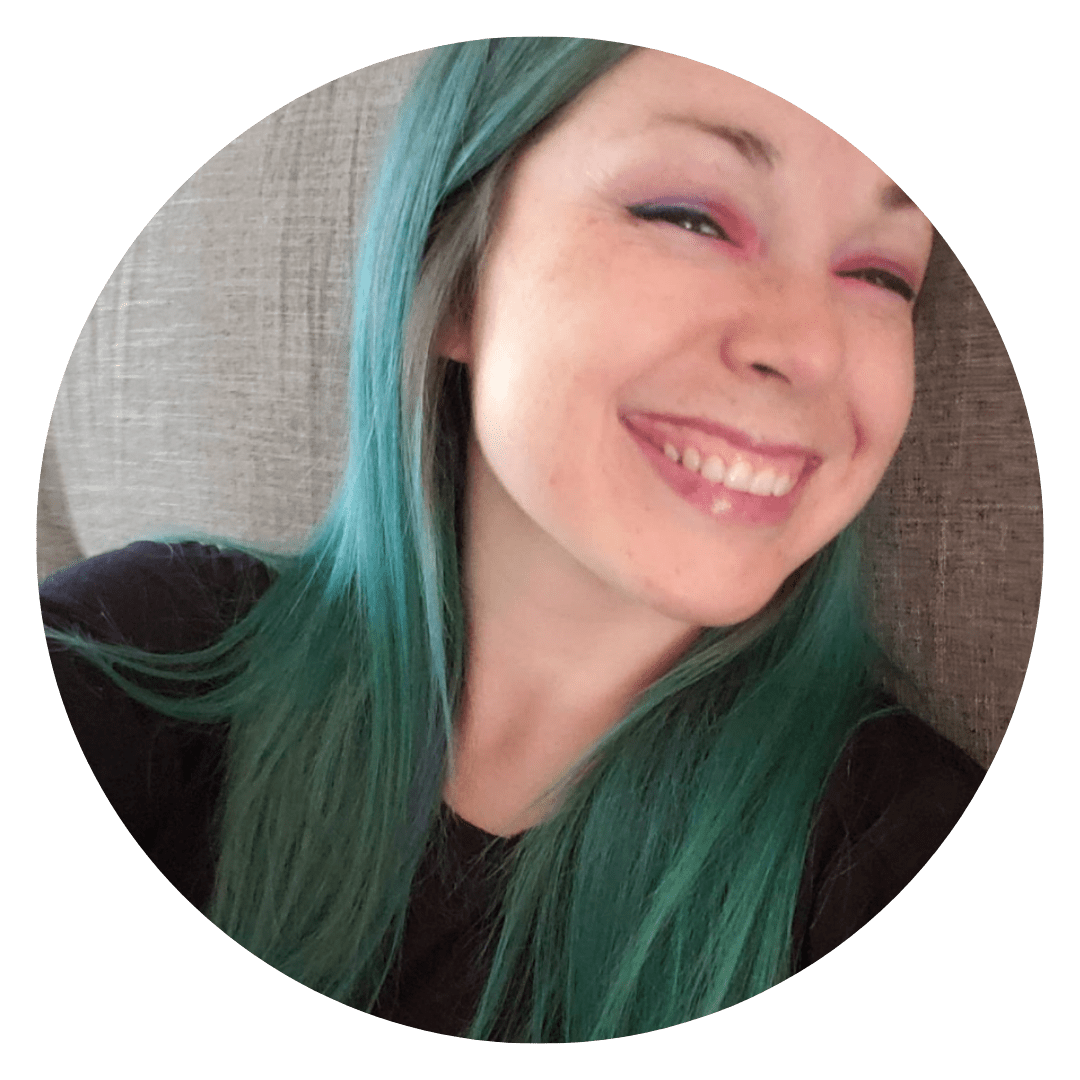 Daniella is the creator and author of iliketodabble.com. When their wife Alexandra and them aren't globetrotting or playing with their 7+ animals, they are dabbling and working towards a future of financial freedom.