Our website is supported by our users and contains affiliate links. We get paid when you purchase or sign up for anything through those links. Read the full disclaimer for more information.
Last Updated on December 1, 2020 by Yovana
My favorite outfit I've ever worn to a job was scrubs when I worked at a surgery center. They were comfortable and took no decision making energy to get ready in the morning.
After I moved on from scrubs, dressing got stressful. Even though I work in I.T. (Information Technology) now, I often felt like I had to "dress to impress" to grow in my career.
This isn't in reference to when I was a code monkey. Back then, I wore the same hoodie for weeks on end because I wasn't even thinking about my outfits. I was too stressed about deadlines and worn out from working at a startup.
It wasn't until later when I acclimated to the corporate workplace that I started to feel the need to please when it came to my appearance. Don't get me wrong, I love shopping for clothes and shoes. I just hate deciding on a different outfit every day when getting dressed in the morning (ugh, and putting on makeup…which doesn't really happen).
A few of the other women I knew at my second job out of college would always reference this saying – "Dress for the job you want, not for the job you have". I definitely used that saying as an excuse to fuel my shopaholic behavior and buy too many clothes that I didn't need (and some I would never wear).
What I should have seen that saying as was "Identify an outfit (or a couple of outfits) that is comfortable, durable and 100% you (including who you want to be)". This means high-quality easy pieces of clothing – the stuff that doesn't tear after 2 times wearing it.
You don't need 20 work power outfits to look like the career slaying bitch that you are. You only need 1 or 2. Because no one will probably notice the rotation of the other 19.
No one cares what you wear to work. Honestly.
Do you know how I know? Because I wore the exact same thing to work every day for a week and no one noticed.
Background of The Experiment
I was reading this article from Fast Company about how 2 of their female editors wore the same thing every day for at least 2 weeks. Their experiment found that no one noticed because most people kind of live in their own worlds anyway.
One woman loved how this experiment gave her back time and energy from having to choose an outfit every day. However, the other loves expressing herself through her clothing and felt constrained by the experiment.
I thought I would give the experiment a whirl myself to see how I felt about it.
What is a capsule wardrobe?
A capsule wardrobe is basically a limited curated selection of outfits that help you live simpler and save some of that decision making energy. They include a range of 25 to 50 items of clothing, accessories, and pairs of shoes (but there is no perfect number) to wear for a specified period of time whether that be a season or multiple seasons.
Capsule wardrobes are a revelation for those looking to declutter their lives, their minds, and their morning routines. They are also especially great for those who can't afford to buy tons of new work outfits.
You can create the perfect capsule wardrobe to fit all year round if you live in a warm climate that doesn't really change. Or do a capsule wardrobe every season. Do whatever works for you.
I have a basic capsule wardrobe when it comes to work that consists of:
My favorite black cardigan paired with a tank
Tan cardigan paired with a tank
My "mountain" cardigan (this cute cardigan I got off of Poshmark for free with referral credit that looks like something you'd wear while sipping coffee and looking out at mountains in the Pacific Northwest)
Black long sleeve tee/tunic (I actually have 2 of these..)
Grey long sleeve tee/tunic
Skinny jeans
Black skinny pant
Teal skinny pant
Maroon skinny pant
Black flats
Black boots
Maroon flats
That is the normal rotation of what I wear to work and isn't my full capsule wardrobe. I have a rotation for my workout clothes and lounge clothes. But I need to get a handle on decluttering my going out clothes again to get them back to a manageable capsule size.
It seems pretty mute and casual, right? That's because I work in a pretty casual environment, am not that interested in dressing up for work and hardly buy new clothes because of this solid rotation.
I am still able to express myself through my clothing choices this way but for others, they may become bored with this sort of "uniform" set of outfits. Everyone is different.
Why I Did It
When building a capsule wardrobe, you want to try it out in the field first which I did starting out and have been wearing the same clothes for a while now. There are times I start to wonder – "Oh no, do people notice that I rotate the same outfits every week at work? But, why do I even care?".
I had to set the record straight with myself and see for sure. So, I went all out and decided on 1 outfit to wear every day for a week to see if people really care and if I really cared if they cared.
Assumptions
Before you assume anything about this experiment, let me get real with you. I didn't do this experiment for 5 days in a row. Instead, I did it for 3 days out of the entire 5 day work week.
I work from home normally every Wednesday and Friday and I wasn't going to go into the office the whole week just for this experiment. Maybe I should have, but I am lazy.
This experiment lasted for the duration of Monday, Tuesday, and Thursday.
What I Wore For a Week
I wore the exact same outfit on Monday, Tuesday and Thursday (aside for different shoes I wore on Monday).
The outfit was:
Black long sleeve tunic
Skinny jeans
Maroon flats on Monday
Black boots on Tuesday and Thursday
I did not do any laundry between the days and wore the exact same clothes. This wasn't hard as the clothes did not smell (3 days is an easy time period to pull off the same clothes with no need to wash them). But of course, I have other pairs of jeans and 1 other black tunic to have thrown into the mix without the need to do laundry for another week.
I wore my hair down all three days and did not alternate any accessories. The only accessory I really wear to work is an amber ring on my middle finger.
Why No One Noticed
Starting out, I thought people would notice instantly until I tried to think of it from a different perspective.
I asked myself if I could remember what my own coworkers wore the week before and I could not recall one outfit for any of them. If I couldn't remember what they wore, how could they remember what I wear?
My team at work is also 90% men which is another factor that made this experiment way too easy. I don't mean to generalize but most of the time men won't notice if someone wears something 2 days in a row (or 3). And if anyone were to bring it up, it would have probably been a woman over a man.
Then with everyone being in and out of the office around the holidays, I might be able to slip by literally unseen besides for 1 or 2 other people that might notice. That was 100% what it ended up being – I was the Invisible Woman and it was amazing.
No one brought it up to me but also, how would that come up in conversation? "I saw you wore the same thing all week, how is that going?" That would have been kind of an awkward conversation (but I would have had some fun explaining it).
Readers/Followers Questions and Reactions
So I thought about asking some of my readers and followers on Instagram if I should ask my coworkers at the end of the week if they noticed.
My poll got a 60% response for yes so I went for it. I asked my coworker who saw me those 3 days and sits close to me and they said no accompanied by a confused look. I didn't go into it besides saying that it was for a school experiment my niece was doing (I don't talk about my blog to my coworkers but my manager is aware of it).
There is one reason they might say no but be lying about saying no. They might feel sorry for me.
They don't know that much about me and might think something is going on where I can't afford clothes or maybe going through something personal.
This was something someone brought up to me in the I Like To Dabble Facebook Group and after thinking about it, I didn't care if that was the case. They can think whatever they want about me but I felt comfortable.
Damn, That Was Easy
It was ridiculously easy to do this experiment and also see the privilege of being able to do so. Many people don't have several work outfits to choose from and to them, this wouldn't be an experiment. It would just be another workday.
But there is also a lot of stress with that and wondering if people are noticing that you wear basically the same thing to work. Especially with the pressure in corporate environments for women to wear different outfits every day or dress a certain way in general. Even when a dress code is fairly casual.
I am happy to see at the end of this experiment though that I can easily go on with my set rotation of what I normally wear and not be worried if people notice (while continuing to save time and money).
Worrying about what you wear to work is the last thing on your coworker's minds, trust me.
I think if I went on to do this for more than 1 week in a row or a month straight, I might get a reaction. Hmm.. should I try it and do a sequel to this blog post?
One thing that I did realize from this experiment that I'd like to give you as a takeaway is how absorbed we are all in our own lives. For fun, try to remember what some of your coworkers wear this next week and see if they are trying to scrape by unseen like me.
Then tell me your findings in the comments below!
Have you tried something like this before or have a capsule wardrobe/work uniform you created that you love? Tell us in the comments!
Related content:
Get The Monthly Money Mashup
The last Friday of every month I send an email consisting of my favorite posts throughout the financial community, money-related news that helps you, helpful resources, tips, opportunities for free stuff like any giveaways going on, and more!
Pin it for later!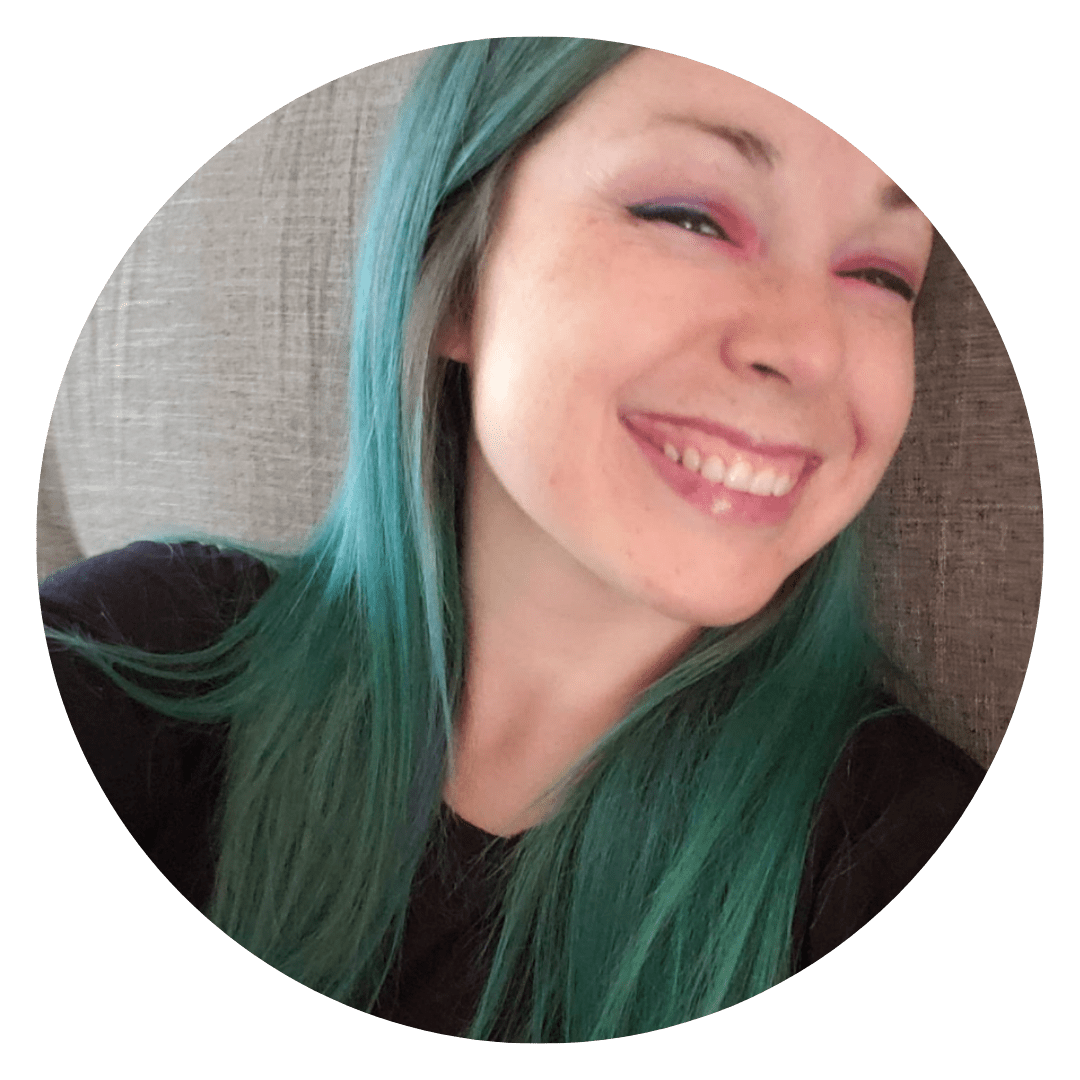 Daniella is the creator and author of iliketodabble.com. When their wife Alexandra and them aren't globetrotting or playing with their 7+ animals, they are dabbling and working towards a future of financial freedom.