Our website is supported by our users and contains affiliate links. We get paid when you purchase or sign up for anything through those links. Read the full disclaimer for more information.
Last Updated on November 30, 2020 by Yovana
This is a guest post from Danielle at BoomerBenefits.com.
Throughout our working lives, we generally have opportunities to increase our annual income by maybe working extra hours, getting a promotion, or simply receiving our annual wage increase from our employers.
However, when we retire, those opportunities disappear with our jobs, and we move into a stage of life where most of us will live on a fixed income. This income is usually made up of Social Security income benefits and distributions from our retirement savings. Some people may also be lucky enough to have a pension.
Transitioning to living on a fixed income can be tricky, but with proper planning, you should be able to ease into your golden years without too much worry.
Here are some of our best tips for both planning ahead and also living on a fixed income in your retirement.
Pin it for later!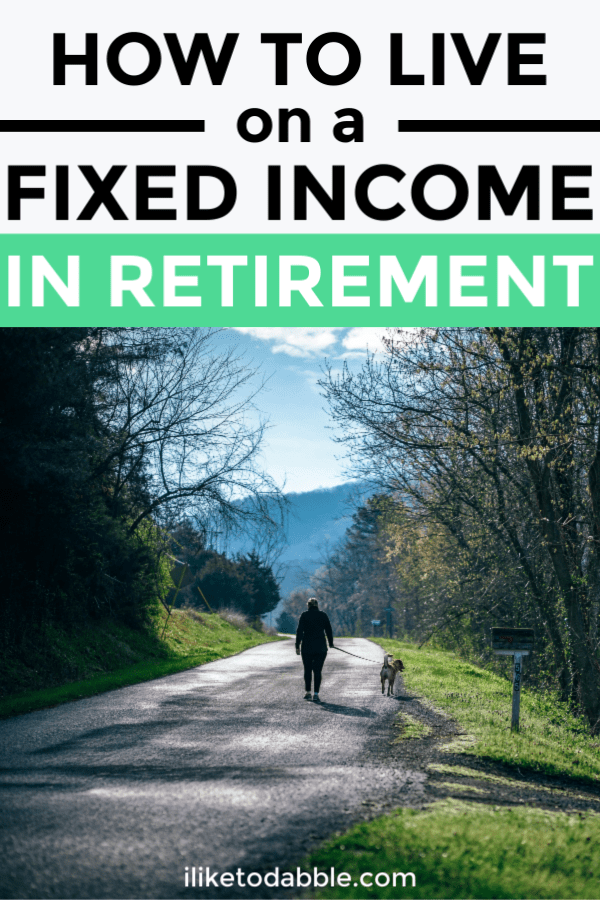 Pursue Debts Vigorously
Just before you retire, spend that least year living well beneath your means. Make a budget for absolute necessities like mortgage, groceries, utilizes and insurance, and slash all of your other spending.
If you have any debts, especially a car payment, use the money you are saving to pay off as much of that as you can. You could trade in a newer vehicle for a used vehicle to eliminate having a car payment before you retire. You can often also sell belongings that you simply don't use anymore for extra cash.
Just commit to being single-minded in your purpose of preparing for retirement. When you do, you'll be surprised at how much progress you can make in just 12 months.
Related posts: How One Teacher Doubled Her Income, Paid Off Debt and Inspires Us to Be More
Establish an Emergency Fund
If you don't already have one, you'll also want a small emergency fund for unexpected expenses so that you don't have to use credit when those things occur. A hospital stay or a car repair can be difficult to manage on a fixed income, so head into retirement with at least a little cash set aside for life's emergencies.
We recommend keeping a minimum of $1000 in your emergency fund at all times, and considerably e more than that if you can come up with tit. Save this money in a high-yield savings account so that you can earn interest on it as well.
Sign up to get your free budget planner!
Effectively manage your finances and grow your savings.
Ditch Your Credit Cards
Once you retire, get rid of your credit cards, or maybe keeping just one for emergencies. New debt is something that you never want to take on in your retirement. CNBC reported that in 2016, the average debt for a head of household age 75 or older was more than $36,000.
This kind of debt can threaten your home, your credit, and your future, so make a commitment to live on your existing income and nothing more. Pay cash or use a debit card instead of credit.
Downsize your Residence or Get a Roommate
Many new retirees live in homes where they raised their children. Now the kids are adults and have moved away. Their former bedrooms and bathrooms are unused space. Consider selling your home and moving into something smaller with a lower monthly payment.
Downsizing might also mean that you can reduce other expenses such as lawn care or pool maintenance.
If you just can't part with your home, consider renting out a bedroom or two to help make ends meet. Put the word out among friend and family that you are seeking a roommate and find someone who is compatible and who would benefit from this living arrangement as well.
Related posts: Money Saving Challenge: Save $1,000 in 10 Weeks
How to Create a Budget When You Are Horrible With Money
Retire in the Tax-Friendly States for Seniors
While you are downsizing, you might also consider retiring to states that will help you manage to live on a fixed income. Some states are friendlier than others regarding taxes, including social security taxes. Yahoo Finance reported in February that there are 37 states where you won't have to pay any state tax on you're your Social Security income benefits.
You might also consider states like Texas where the cost of living is reasonable and there is no state income tax at all.
Dine In
One of the most expensive social activities that we human beings participate in is dining out. It's not unusual to go to a steakhouse here in America and walk away with a $300 bill. This is one area of your budget where you have the most control.
Buy groceries at bulk prices to save money. You can also clip coupons to stock your pantry so that you can dine in more often than not. Eating at home will cost you just a fraction of what you spend eating at a pub or restaurant. This one lifestyle change alone can save you thousands each year.
Spend Leisure Time with Family and Friends
There are dozens of ways to spend your leisure time inexpensively. Perhaps the best for retirees is family time with children and grandchildren. Instead of meeting somewhere out for dinner, invite friends and family over for meals and leisure time. Visit a local park or take your grandkids to the library.
Instead of bowling try badminton in the backyard. Quality time is another resource that is dwindling as we age, so make the most of the time you have by creating memories, not bills.
Find a Side Hustle
Perhaps my favorite tip of all is to start a side hustle. We live in a day and age where there are literally endless ways to make extra money. You can drive for Uber or Lyft. You could sign up with Upwork or Problogger to be a freelance writer.
Consider dog walking or pet-sitting in your own home or in other people's homes. Busy working professionals often are gone away long hours during the day, and millions of people pay others to spend 30 minutes a day walking Fido. You can sign up online with sites like Rover.com or you could post a notice on Nextdoor.com so that all of your neighbors will know that there is a friendly retiree right here in their very own neighborhood who would love the opportunity to love on your fur-kids.
I myself am a working professional with two fur-kids. When I travel, I have a lovely retiree who comes to stay in my home to pet sit for me and I'm happy to pay her well because it's important to me that my pets get to stay at home instead of in a kennel.
Retiring doesn't mean you have to go into poverty. With a little planning and taking steps like these that we've mentioned, you can live quite comfortably on a fixed income.
How has your new retirement been going? Do you have anything to add? We would love to hear from you in the comments!
Danielle K Roberts is a Medicare insurance expert and personal finance blogger. She is the co-founder of Boomer Benefits, a licensed insurance agency that helps baby boomers navigate Medicare across 47 states.
Related posts: 35 Best Side Hustles
Side Hustle Income Report: How I Made an Extra $3,109
How to Save Money on Healthcare
The Insurance You Really Need If You Have a Side Hustle
86 Genius Tips to Save Money Every Day
50 Ways to Make an Extra $500 a Month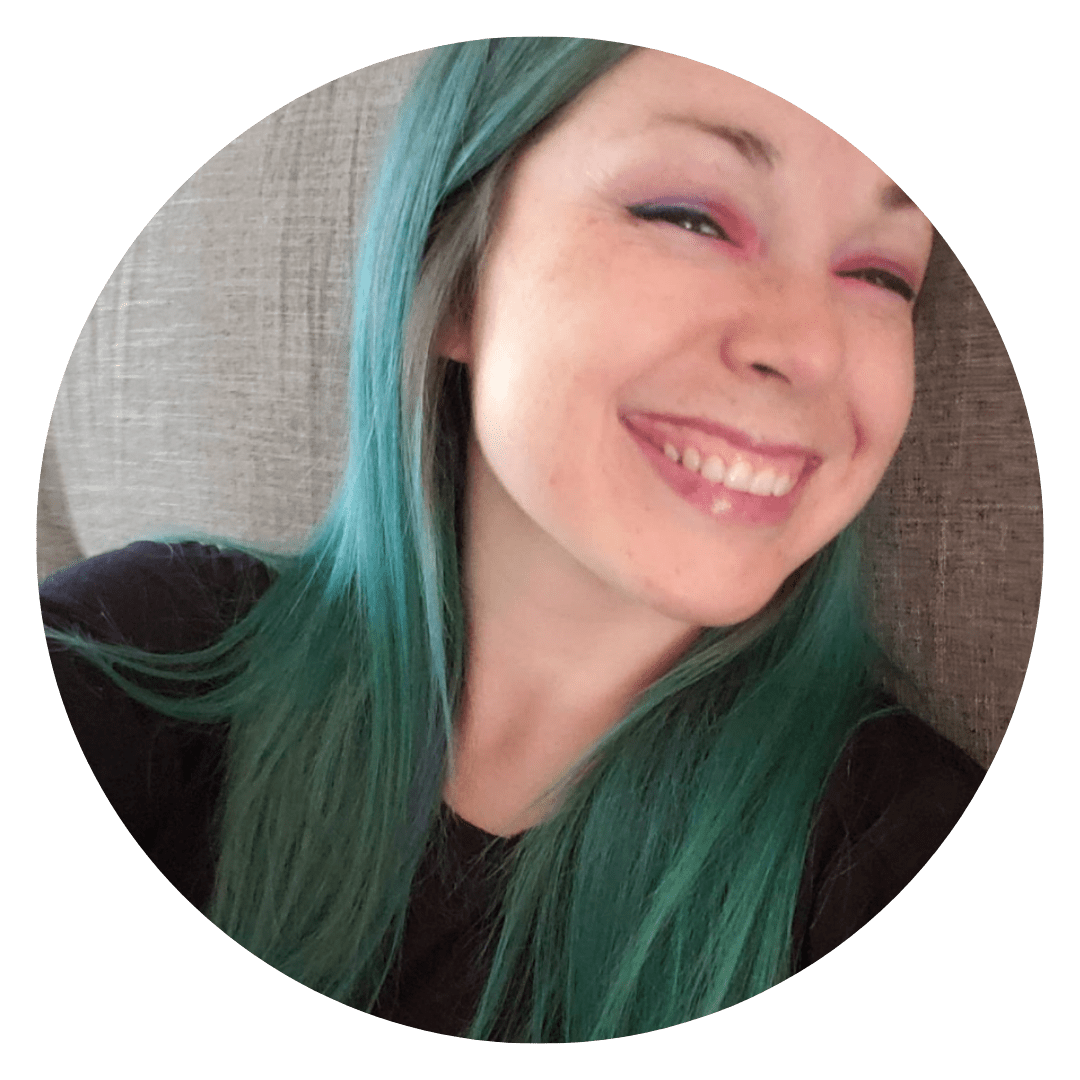 Daniella is the creator and author of iliketodabble.com. When their wife Alexandra and them aren't globetrotting or playing with their 7+ animals, they are dabbling and working towards a future of financial freedom.