Our website is supported by our users and contains affiliate links. We get paid when you purchase or sign up for anything through those links. Read the full disclaimer for more information.
Last Updated on November 7, 2023 by Daniella
Remote-first companies aren't the only companies doing virtual interviews.
When searching for remote jobs, virtual interviews will be the norm. The more you practice and learn how the flow goes in these meetings, the more comfortable you'll become with them over time.
Navigating a virtual Zoom or Teams interview can be confusing. You have to balance communication, charm, and enthusiasm about the interview with keeping your tech and environment perfectly stable while you're on the call. Oh, and don't forget the backup plan if you suddenly go offline.
So yeah, a virtual interview can be intimidating for anyone, regardless of your tech skills.
Whether you're a recent grad, a freelancer on the hunt for gigs, or a seasoned pro looking to up your virtual interview game, this guide with 7 game-changing tips will help you prep for the big call, ace any virtual interview, and land that job offer.
Read on to snag that dream job!
7 Tips to Crush Any Virtual Interview
Like any interview, prep work is key. Research the company, its values, culture, and recent developments. Get comfortable with the job description, key responsibilities, and qualifications in the listing.
Interviews can be nerve-wracking, so the more you prep, the cooler you'll stay under pressure. You want to look confident and clear-minded.
1. Always Be a Few Steps Ahead
Put yourself a few steps ahead of the interviewer by planning your answers to common interview questions like:
Tell me something about yourself.
Why do you want to work here?
What are your strengths and weaknesses?
Why should we hire you?
Tell me about a challenge or conflict you've faced at work, and how you dealt with it.
A big pro about virtual interviews is it's kind of like taking an open-book test.
Write down how you want to answer these questions, and then put them on sticky all around your monitor as reminders. If you lose your train of thought when you're nervous, get a quick look of your notes to get you back on track.
2. Use The STAR Method
Answer questions using the STAR method. STAR stands for Situation, Task, Action, Result and is method of responding behavioral-based interview questions by first presenting the specific situation, what tasks stemmed from the situation, actions taken, and the result(s) of the situation you are describing.
For the side hustlers out there, be sure to use your entrepreneurship experience from your side hustles and showcase that to the interviewer alongside your past job experience (using the STAR method format). If you don't know how to discuss a side hustle on a resume or in an interview, read our side hustle resume guide.
3. Keep Your Resume Nearby
Keep a copy of your resume on hand. You should be using a STAR method resume for this too, as you'll want to answer any interview questions in the STAR format. Your interviewer might want to walk through the skills and past experiences you've listed, and you don't want to blank out on all that important information.
If you work in a creative field like design or photography, be sure to let your interviewer know about your portfolio, where you showcase your best work.
4. Environment is Key
Set the scene. Creating the right environment for your virtual interview is like setting the stage for a performance. Choose a quiet and well-lit spot for your interview. Natural light is your best friend here. It brightens up your face, making you look more positive and confident.
Clear the clutter and distractions from your background. A plain, neutral backdrop, like a painted wall or an organized bookshelf, helps keep the focus on you and your qualifications.
Dress for success! Dress smart like you would for an in-person interview. This doesn't mean you need a full business suit, but it does mean looking put-together and polished. You only have to worry about the top portion of your outfit anyway.
5. Check Your Tech
Picture this: you're nailing a crucial interview question, and bam! Your screen freezes, or you sound like a robot underwater.
Not the best first impression, right?
Technical glitches can be the bane of virtual interviews, but they're entirely preventable with a good tech check.
Test your internet connection ahead of the interview. Check if your camera is functioning correctly and positioned at eye level. Invest in a good-quality external microphone if your laptop's built-in one isn't up to par.
Get comfortable with the software that your interviewer will use and update it to the latest version. And don't forget the backup plan. Have a phone number handy for a quick switch to a phone call if technology fails you.
6. Be an Early Bird.
Being on time is a big deal for employers. Sign in five minutes early, so you're ready to roll when the interview kicks off.
Here's some extra tech advice:
Put your phone on silent.
Turn off all notifications on your phone and laptop.
Close out all other websites during the interview in case you need to share a screen for any reason.
Use a laptop or desktop if at all possible. It provides a more stable picture.
7. Get Rid of Distractions
Create a distraction-free interview zone. Let your family members or roommates know what time your interview starts so they don't interrupt you, and try to keep noisy children and pets out of the room while you're busy.
Also, keep away from TVs and other activities that could catch your eye during the interview. You want to be laser-focused on your interviewer's questions.
When The Virtual Interview Starts
By now you've planned your answers, gotten dressed, and cleared the room of distractions. Now it's time to take a breath and start the interview.
Engage With Eye Contact
Keeping eye contact matters just as much in virtual chats as it does in real-life conversations. It makes the interaction more personal and engaging.
Resist the urge to look at your own video. Place a small sticky note near your camera or over your face on the screen to remind you to look directly at the camera. It shows your confidence, engagement, and interest in the conversation.
Show Off Your Strong Communication Skills
Great interviews are all about killer communication, even if you're applying for a remote job in UX, data entry, or SEO. In the virtual realm, clarity is king.
Take it slow, articulate, and pause a second before answering questions. This deliberate pace helps get your thoughts across and lets the interviewer absorb your answers.
Being a great listener is a must. Nod your head and use phrases like "I understand" or "That makes sense" to show that you're following the conversation.
Stay engaged, and resist the urge to interrupt. A moment of silence before answering can be just as impactful as the response itself.
When answering questions, stick to the subject and keep it concise. Start with a brief introduction, followed by the main points, and conclude with a summary. Use specific examples from your work experiences to talk about your skills and qualifications and emphasize how they align with the job requirements.
If you're interviewing for a marketing job, highlight your formal education. If you're currently taking any classes such as online Coursera or Udemy courses, highlight that ongoing education as well.
As the interview winds down, it's normal for interviewers to ask if you've got any questions. Make a list of questions that demonstrate your research and genuine curiosity for the job like:
What is your favorite thing about working for this company?

What qualities and attributes make for a successful employee in this company?

What are the biggest challenges the company is facing right now?

Can you elaborate on the day-to-day responsibilities of this job?

Beyond the technical skills required to succeed in this role, what soft skills do you think will serve the company and position best?

How have people previously succeeded in this role?
These questions will leave a positive impression and help you decide if the job is a good fit for you if they give you the offer.
Follow-Up Etiquette
Post-interview, shoot your interviewer a quick thank-you email to show them you're still excited about the job. Personalize the message by referencing specific points from the interview.
The Bottom Line
Nailing virtual interviews isn't just a skill for tech pros anymore. Everyone with access to a screen needs to know the virtual interview basics in the post-pandemic world. With solid prep and killer communication, you can take your virtual interview skills to the next level.
Related posts:
Pin it for later!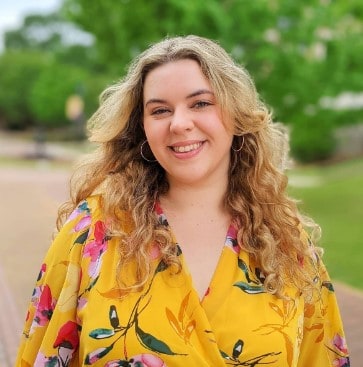 As an entrepreneur and writer for all things small business marketing, Victoria spends her days learning how she can simplify systems, plan content, and make business management more efficient. In her downtime, you can find her reading romance novels and obsessing over Notion.