Our website is supported by our users and contains affiliate links. We get paid when you purchase or sign up for anything through those links. Read the full disclaimer for more information.
Last Updated on December 1, 2020 by Yovana
This is a sponsored post in partnership with Findigs.
House prices are rising around the country. Buying a house is more complicated than ever for many. Statistics show Millennials are not buying homes at the rate of previous generations. If they're not buying houses at the pace they once were, they are living with their parents, other family members, and friends. Or they're making a rent payment to a landlord.
Paying rent is a choice many make for a variety of reasons. In addition to the ever-increasing price of homeownership, many choose to rent to keep their lives simple. Renting allows flexibility in location. The typical lease is a one-year commitment. If you don't like where you live, you can move in a year.
Additionally, there are no upkeep expenses for renters. There are no roofs to replace, no landscaping, painting, windows, appliances, etc. to repair and replace. You have a fixed rent and utilities – that's about it.
For the most part, it's hassle-free living at its best. Any remaining headaches encountered by renters likely arise from the old-school methods many landlords still rely on for collecting applications, rent, etc.
Fortunately, new technology has advanced to the point where it's now possible to pay rent without writing a check. Banks, credit card companies, and the like, offer several options. Today, I want to introduce you to a creative, innovative company that provides a unique way to pay your rent and earn extra benefits for doing so. That company is Findigs.
Who is Findigs?
Findigs co-founders, Steve Carroll and Keith Gilvar are both alums of the well-known restaurant rewards company, Seated. If you're unfamiliar, Seated's mobile app lets users earn up to 30% back for dining at top restaurants.
As COO and co-founder of Seated, Steve oversaw sales and partnerships. Keith led product efforts. To-date, Seated has sat over 500,000 diners, has paid out millions in rewards and is currently one of the top-rated Food & Drink apps in the App Store.
Frank Naso (Head of Engineering) rounds out the Findigs management team. Frank brings 15+ years of industry experience from his time leading engineering teams at Roomi, ApartmentGuide, and RentPath.
Findigs began development in March 2019 and launched in the app in October 2019. Their mission is to turn the entire renting process into a rewarding, user-friendly experience.
Do We Need Another Rent Payment Option?
In a word, yes. I'm all about competition. The more options available, the more pressure on companies to improve their offerings and pricing to compete for business. The leaders in the space may not like it. But it's great for consumers. Rent payments are no exception. Legacy software providers have clunky interfaces and often charge high "convenience fees" to users. That will change.
Findigs' chosen delivery system is via a mobile app. And that makes perfect sense. We are all on our phones, doing just about everything from an app. Useful apps can simplify our lives in many ways. Findigs' app is a perfect example: their service lives in a slick mobile interface and will not only mail your rent check for you but also reward you for paying rent each month. Findigs' vision is a world in which finding an apartment, applying, signing, paying rent, and much more are contained in one consumer-first hub. After over a year of research/interviews, the team at Findigs realized that the rent payment was the best pain point to start with.
Why?
Millions of people waste time every month mailing or dropping off their monthly rent payments. They've developed a mobile app to make it more straightforward, safer, and more rewarding for anyone to pay rent. But that's just the beginning. Findigs wants to take the same approach to help landlords deliver an elevated digital experience beyond payments. Several multi-family buildings in New York are pilot customers for Findigs' resident application, onboarding, and e-payments platform.
They expect the result to be improved rates of resident satisfaction and retention.
Benefits for Renters
According to research conducted by the Boston Fed in 2017, only 16% of people pay their rent online. The survey suggests that people with higher education and incomes use online rent payments at a higher rate than others. As more and more people become comfortable with phone apps and technology, that percentage is likely to increase.
Interestingly, the study shows that bills of more than $200 are much more likely to get paid online. As renters discover this new technology and see how easy and convenient it is to use, Findigs believes usage will increase over time.
Here are some benefits of the app that separate Findigs from other online payment platforms.
Their on-time guarantee – If your scheduled rent check gets delayed or lost, Findigs will overnight your landlord another check at no cost to you and cover any late fees that arise as a result (up to $200). To get the guarantee, you must schedule your rent payment more than five business days in advance of its due date.
Earn points – You earn Findigs Points for each on-time payment. Just for paying rent, you earn points towards discounts, gift cards, and experiences. Soon, they'll be introducing "challenges" that users can complete for discounts on their next month's rent (stay tuned).
No fees – The service is free for renters. Though you can elect to "pay it forward" and cover postage on a fellow user's check by leaving an optional tip.
Benefits for Landlords
While you can use Findigs even if your landlord never signs up, there are compelling reasons for them to do so.
Landlords have plenty of options to create applications, screen tenants, and collect rent, with total costs varying significantly. Some of the available options include Appfolio, Realpage, Cozy, Avail, RentPrep. Findigs believes they can offer a more renter-friendly interface, without the hidden costs.
Yes, Findigs' software makes landlords' jobs easier. More importantly, it purports to unlock value for residents through excellent user-experience and consumer partnerships.
They believe that technology that improves resident engagement with buildings is inherently valuable to landlords. The platform works for landlords of all sizes. That said, buildings under 50 units comprise 55% of the national apartment supply and are least likely to employ any software currently.
Here's why your landlord should also sign up:
It's free to collect rent electronically. Landlords, too, can eliminate physical checks by opting to accept electronic payment from Findigs.
They have a streamlined screening process. Findigs replaces paper applications with an intuitive and customizable digital app. They automate the verification of identity, income, employment, and past payment history, making for an easier and more robust screening process.
Custom rewards/onboarding process. When partnered with Findigs, landlords can tailor Findigs' rewards options specifically for their residents. It also lets Findigs leverage their consumer partnerships to help residents set up renter's insurance, internet, and other essential services ahead of move-in.
How Does Findigs Make Money?
Findigs' core platform is free for both renters and landlords. If everything they offer is free, it begs the question – how do they make money?
They charge for premium services like advanced screening reports and renter's insurance. They also earn commissions from various brand partners, a portion of which gets shared with users.
Final Thoughts
Though Findigs is a new player in the online marketplace, they are worthy of your consideration. Where else can you get rewards for paying your rent on time? What bank or online payment platform offers rewards from companies providing products and services many of us use regularly? The only company I'm aware of is Findigs.
Their guarantee of on-time rent payments is also unique. Renters can participate in the program regardless of who their landlord is – corporate or individual, and rest assured that they're safe from late fees arising from lost/delayed checks. The app connects you to Findigs. They do the rest.
There are many online payment platforms. None that I've seen offer the benefits and ease of use of the Findigs app. If you're a renter, you owe it to yourself to give them a try.
This article originally appeared on The Money Mix and has been republished with permission.
Related posts:
Sign up to get the free Monthly Budget Planner
Pin it for later!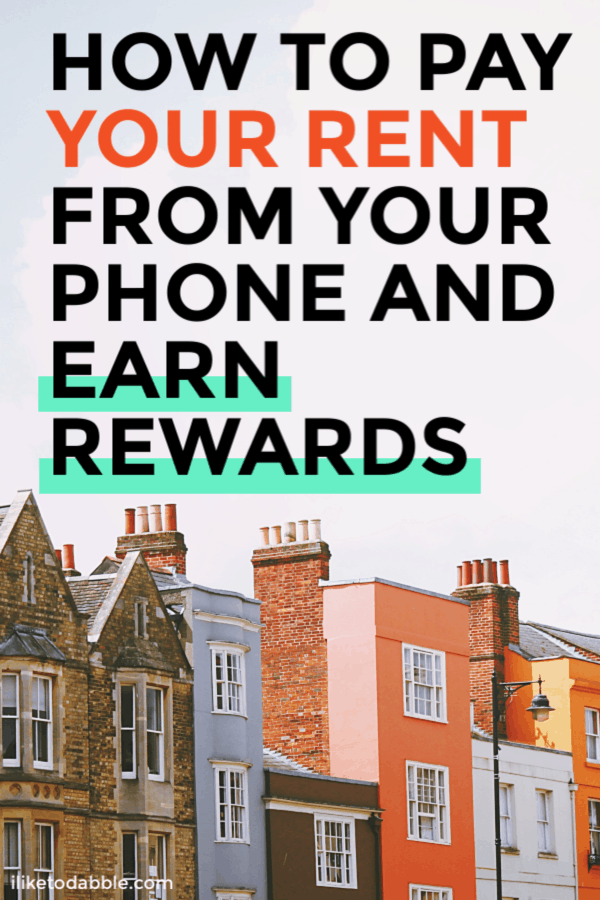 Fred is the Founder and President of Leamnson Capital. He helps people preparing for and in retirement with financial, retirement, Social Security, and estate planning.
At Money with a Purpose, he focuses on three primary areas: Personal Finance, Overcoming Adversity, and Lifestyle. He has been quoted in Forbes, USA Today and appeared in Money Magazine, MarketWatch, The Good Men Project, Thrive Global and many other publications.