Our website is supported by our users and contains affiliate links. We get paid when you purchase or sign up for anything through those links. Read the full disclaimer for more information.
Last Updated on January 29, 2021 by Daniella
This post is sponsored by Qube Money, all opinions are our own.
Did you know that the most successful form of budgeting is using cash envelopes?
It was something I used in high school when I got my first job. However, I never knew it had a specific name.
Then when I started getting interested in personal finance, I was reacquainted with cash envelopes and how unfortunately outdated they'd become with my normal flow of spending.
What are cash envelopes?
If you aren't familiar, the cash envelope system is when you take your current monthly (or weekly, bi weekly, or however you do it) budget and divvy out the actual dollar amounts in cold hard cash per category via an envelope labeled for each category. You then commit to spend only using cash for those categories (from their appropriate envelopes) to help you stay within your budget.
How do you know if cash envelopes are right for you?
Budgeting gets a bad rap as many have claimed it can be restricting, especially when you are trying to live your best life but feel you are chained to a budget. There are tons of budgeting systems to choose from when you think of how you should track your spending and which method best suits your personality and lifestyle.
The best way to see if a certain system like cash envelopes are right for you is to actually give it a test drive and try it out. And if you hate handling cash or simply can't as many retailers don't accept cash, try it out with Qube Money.
What is Qube Money?
In a society where cash was king, digital payments are more the norm. Thanks to the nifty new app Qube Money, they are transforming cash envelopes from cash to completely digital using their app.
Except instead of envelopes, they are called qubes.
How it works is you spend from your qubes using a debit card linked to the app. It is the perfect combination of banking and budgeting so you can use cash envelopes digitally with real time debit transactions, taking the clunky cash handling out of the equation.
Not only that but you can create entire budget plans, keep track of bills, stay in the loop with family finances, and more.
I thought I'd give it a try to help us stay on budget during our 2100 mile cross country move we did in mid December from Missouri to Washington. We had just been hit with all the big transactions that come with buying a new house, planning a move, and selling your current house. We had a tight budget to actually get to the new place, but didn't want to deal with cash so this app came at the perfect time for us.
Let's dive right into how it went and a full review of the app!
How Qube Money Works
How the app actually works is you aren't just signed up for another budgeting app. You are also using their banking partner to keep your money safe.
Then you have their app which is where your qubes reside and the integration of those qubes with your Qube Money debit card. The debit card is completely free and arrives shortly after signup.
You then need to create a qube for each spending category, fund the qubes, and spend with the debit card once it is received.
Sign Up & Install
You can install and sign up for Qube Money's Basic plan which is 100% free unless you find more of what you need in any of their paid options (they also have a great lifetime option). You can then download their app on IOS, Android, or use their web app.
Qube Debit Card
Remember, Qube Money is not just a budgeting app but it is also a banking app. After you sign up for Qube Money and install the app, you will be assigned a Qube Money debit card and should receive it in the mail shortly after signing up.
You will also see your Qube Money debit card information in the app by going to your profile and clicking Card & Banking Information. This is also where the banking information is stored like your account number, and routing number.
When your debit card comes in the mail, you can activate it in the app and start spending from your qubes. You cannot spend from your qubes without the debit card.
Depositing Money
In order to spend from your qubes in the first place, you need to deposit money into each qube.
You can do this by going to your profile and selecting Linked Bank Accounts to link a bank account via bank login. Once you have a bank account linked, you can then deposit money by going to the Cloud tab and selecting Create Deposit (which can also be found on the Qubes tab). It takes anywhere from 3 – 5 business days with no fee for the transfer to complete when transferring from a linked bank account.
Another way to fund your account and is actually the route we took was we created an external transfer from our credit union to the Qube Money banking partner, Choice Financial Group (using the banking info found within the app).
With this route it only takes 1 – 3 days to complete the transfer, with no fee.
Card funding and check deposit are coming soon to the app so there is a possibility for even more flexibility.
Using Your Qubes
Alright – You have your budget in front of you whether it be the "freak in the excel spreadsheets" style, in your notes app, another budgeting app, or on good ole' pen and paper and you've deposited the amount into Qube Money.
You're ready to start creating qubes for each of your budget categories.
Once you have all your qubes created, take your newly activated Qube debit card with you to your next purchase. Before you use the card for your purchase though, open the Qube Money app and tap the dollar amount of the qube you want to spend from to "open" the qube. This gives authorization to your debit card to know it is ok to spend and remains open for 30 minutes (so you don't have to worry about doing anything on your phone while making the purchase at the same time).
However, if you fail to open the qube in the app before using your Qube debit card, your transaction will be declined.
Is Qube Money secure?
Yes, Qube Money is secure with both your money and your information.
When you first sign up for Qube Money, you will be prompted to create a passcode and password. These will be required every time you want to use the app to make sure not any old Joe Schmo tries to login pretending to be you (unless you give that information away which YOU SHOULD NEVER DO). Even if you do give that info away, they won't be able to access your money without your Qube Money debit card.
When you deposit money into the app to fund your qubes, that money is held with their bank partner Choice Financial Group (and you will actually see this on your statement) which is FDIC insured.
The Default Zero technology the app uses also keeps your money secure with another step further. It only allows the money to be touched when you open your qube for spending in the app itself and can only be spent via the debit card sent to you by Qube.
How much does Qube Money cost?
Qube Money has different pricing plans with different features ranging from $0 – $25 a month:
Basic
Premium
Family
Platinum
Basic – $0/month
Basic is the plan we have and works just fine for us starting out with the app even though we are eyeing the Premium plan with the couples capability (rather than 1 of us using the same debit card).
Basic level includes:
Individual account
10 qubes
Mobile Wallet
Peer-to-peer transfers
Bill pay (coming soon)
Payday 2 days early (coming soon)
Premium – $8/month
Premium includes all that the Basic level has with more features like couples capability.
What is included for individuals:
Unlimited qubes
Qube groups
Budget automation
QubeShare (coming soon)
In-qube notes (coming soon)
Subscription controls
Roundup technology (coming soon)
What is included for couples:
Companion cards
Partner Permissions
Partner Notifications
Family – $15/month
This level is perfect for families that want to get cards for both the adults and the kids and even track chores.
In addition to everything in the Basic and Premium levels, Family level includes:
Up to 10 kids accounts
Adult cards
Teen cards
Kid cards
Parent view
Parent permissions
In-app money requests
Chore tracking
Platinum – $25/month
Platinum includes everything from all the lower levels and:
Rewards
Corporate partner benefits
Qube Masters training
QP metal card
Is Qube Money worth it?
You're here to save money aren't you? Then yes, it is 100% worth it. Users of Qube Money save an average $440 more a month.
But if we are speaking for ourselves? We agree with that testament. The app helped us stay intentional and mindful in our spending, without having to deal with annoying clunky cash. This was huge to us especially on the road during a huge life change like relocating states.
Plus, you can use it for completely free.
Pros
I had a lot of fun using this app. It helped me truly give every dollar a job and feeling secure about my spending.
Pros of using Qube Money:
Promotes intentional spending and saves you money
Helps keep an organized budget
Money is FDIC insured
Real time transactions you can see on the app as you use your Qube debit card
Instant transfer times when moving money between qubes
Overall easy and fun to use app
Cons
The only con that I could see with this app is if for some reason you lost access to your phone or app when you wanted to make a purchase. I think you should always carry a backup form of payment in case this happens.
Features We Love
By far our favorite feature is that a qube must be opened in order to use the debit card. This is what keeps me especially grounded when spending.
There was something satisfying about seeing the category, pushing the button in the app to open the qube for spending, and watch the transaction go through when I used the card. There was no lag.
Maybe it is just the techie in us but we love a good user experience.
Qube Money Review: Cash Envelopes Made Easy
Cash is becoming a thing of the past especially as social distancing and minimizing the amount of surfaces we touch is a thing of the present. I think Qube Money is a fabulous idea and we love using the app.
We went through one of the biggest changes together, driving 2100 miles with our pets to our new house to relocate from the midwest to the pacific northwest. Stress and money stress was at an all time high.
We also had an amazing road trip in the process with our dogs. We traveled through 8 different states – through ice, snow, rain, sunshine, mountains, rivers, and ocean. As we said goodbye to the arch we sailed by cold Nebraska, the Badlands in South Dakota, the beautiful state of Montana and Yellowstone, the ski slopes of Idaho, the snow of Snoqualmie Pass, and the borderline rainforest that is northwest Washington.
Qube Money actually took a lot of that stress away when knowing we were staying organized when our change in our surroundings seemed hectic.
We 10/10 recommend this app to anyone looking to up their budget game, go cashless, and live a little more.
Check out Qube Money and explore a new way to budget and bank at the same dang time.
Would you give something like digital cash envelopes a try? Let us know in the comments below!
More Reviews:
Pin it for later!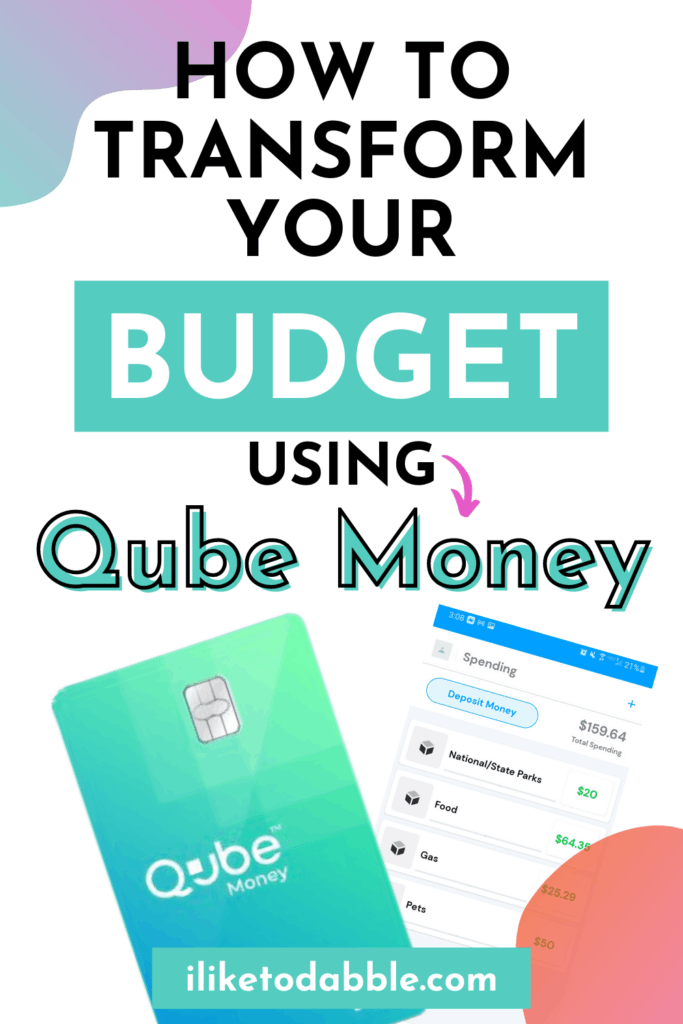 Qube Money
Free - $25/month
Pros
Promotes intentional spending and saves you money
Helps keep an organized budget
Money is FDIC insured
Real time transactions you can see on the app as you use your Qube debit card
Instant transfer times when moving money between qubes
Cons
Only con is if you lost your phone it would be difficult to have instant access to your qubes with your Qube debit card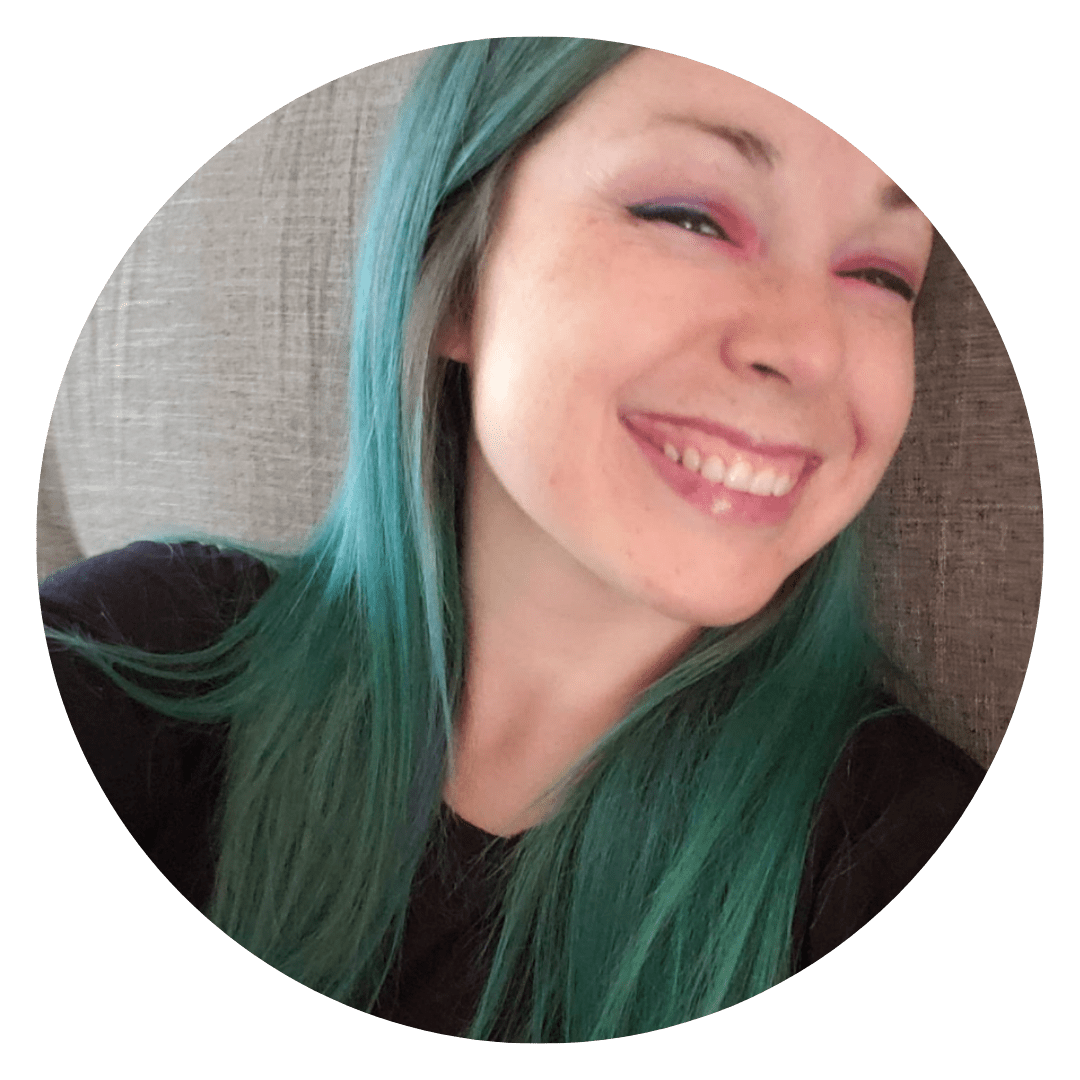 Daniella is the creator and author of iliketodabble.com. When their wife Alexandra and them aren't globetrotting or playing with their 7+ animals, they are dabbling and working towards a future of financial freedom.