Our website is supported by our users and contains affiliate links. We get paid when you purchase or sign up for anything through those links. Read the full disclaimer for more information.
Last Updated on October 26, 2020 by Yovana
If you are a pro with Adobe Creative Suite and Photoshop to create stunning images, awesome! But most new bloggers are not. Especially since Adobe products can be QUITE expensive. There are plenty of online resources to get free stock images for your blog. There are also plenty of online resources for editing and optimization to create stunning images for your blog.
If you have not yet started a blog and want to, or are having trouble with where to start check out this post: How To Create A Self Hosted WordPress Blog.
You are probably feeling overwhelmed thinking about cranking out so much content and media, but it is a lot easier than you may think. It is all about simplification. We will brush through all the online clutter and straight to the point.
Here is where you will find where to go for the best images and how to use them to create stunning images for your blog in 5 minutes.
That is all it should take, 5 minutes.
Anything that takes more time is a waste of time and that is the last thing you want! Blogs are labor intensive enough as it is!
Alright, we have 5 minutes so let's use our time wisely. Always work smarter, not harder.
Start a Money Making Blog Free Email Course
In this free 5 day email course, I show you everything from creating your blog from scratch, to SEO keyword research strategies, basic branding, creating an email list, social media strategies and monetization strategies to start building a profitable blog.
Sign up for the newsletter to receive regular updates and get instant access to the free course.

Minute 1: Use your vision. Imagine what you want your image to look like.
What type of images are you looking for? What message do you want your images to convey?
So the first step is knowing what kind of image you want. This could be based on maybe your blog niche or a certain blog post you want to boost with some gorgeous imagery. Think of a good keyword or category word for the image you are looking for. Now, hold that thought. We will now use that thought.
Minute 2: Search for free stock photos. Or take the photos yourself!
You can get 10 free stock photos from Adobe with my link! You can't get very far for free with Adobe though, so here are 2 sites I love for continuous free stock photos, Pixabay and Pexels. The best thing about both of these sites is the quality of the images are fantastic and they are all FREE! I also have used google images in the past. The only safe way to use google images is to use the advanced search option, select free to use or share for the usage rights. However, the options that came up in google images weren't often the cleanest or best looking so I got turned on to Pixabay and Pexels as a result.
Check out The Top 11 Resources For Free Stock Photos for more ways to get free stock photos or sign up for my freebie here.
Both Pixabay and Pexels have a search bar on their home page.
Use this search bar and type in the keyword or category of image you are looking for. Scroll through a couple until you find the one you think will be the right fit. Then select about 5 more from the same group.
Keep in mind that we will be adding some overlays and text to these images and using a variety of templates with these images.
The Ultimate Blogger Freebie Master List
Sign up to get this master list of the top freebies for bloggers; free stock photos, checklists, courses, guides, planners, etc.
Minute 3: Edit your stock photos.

The best photo editing sites I have used for my blog have been Canva and PicMonkey. All of the photos on this blog are actually from PicMonkey since I subscribed for a year. You can get a free trial to use Picmonkey with this link.
Alright so your blog has a general theme, right? Your photos and media need to match that theme.
What are the color scheme's of your blog? Color scheme is the main colors of your blog. Each color has a color code that the html responds to. Copy/paste each of the color's color code to a notepad instance, Evernote or One Note (whatever you use).
When you are editing your photo in PicMonkey, you will need to add some text that goes with a post title or similar. Use the text colors to match your theme colors and that is where you will use those color codes. You can also add overlays, frames, textures, crop, adjust, filter, you name it! Just play around with it and get familiar. Also refer to other's blogs to see how there pictures look for a general idea. They should be clean and neat looking, without too much going on in them. So be careful not to add to much editing to the pictures.
This screen shot shows the PicMonkey interface while I was creating the featured image for this post. See what I did with the text and overlay? I added the post's title, picked fonts that get the reader's attention, modified the text colors to match my theme and added white transparent overlays for a nice, clean feel.
Minute 4: Optimize your photos for social media.
You will want to optimize your photos for social media sharing to networks on Pinterest, Facebook, Twitter and Instagram. You can use the PicMonkey template repository to choose a template for each social media platform. The last icon on the left sidebar within the PicMonkey interface, that looks like a 't', will take you to the templates. This way your photos will be the exact sizing and specs for optimal social sharing.
Refer to the vertical image I had at the beginning of the post. That is an image I optimized for Pinterest, using a Pinterest template on PicMonkey. Notice the clean design and how it stays within my blog's theme colors and design. I try to remember to add my blog's url at the bottom of images optimized for social media like Pinterest vertical pins, so people can see it and remember it before even clicking anything.
Minute 5: Include the finished products in your blog, share, pin and tweet!
So you are done editing your photos and optimizing them for social media? You are ready to post them bad boys! You can now add them as featured images of your post/posts and add them within your post too using the 'Add Media' functionality. Then you are free to share the finished product on your Facebook page and Facebook blog groups, tweet, pin on your business pinterest that links to your blog and on Pinterest group boards, and instagram it as much as your heart desires! The easiest and quickest way to do this sometimes after publishing the post is to use the Social Warfare plugin (what I use on my site) for optimal sharing ability straight from your page.
Happy blogging!
Shoot me an email at daniella@iliketodabble.com with some of your results using the tips above. I'd love to see what you came up with!
Related:
The Top 11 Resources For Free Stock Photos
21 Top Tools To Help Boost Your Blog
Idiot Proof SEO: How To Improve Your Google Rank
How To Create Killer Blog Posts
How To Create A Beautiful Blog Using Free WordPress Themes
The Ultimate Blogger Freebie Master List
Sign up to get this master list of the top freebies for bloggers; free stock photos, checklists, courses, guides, planners, etc.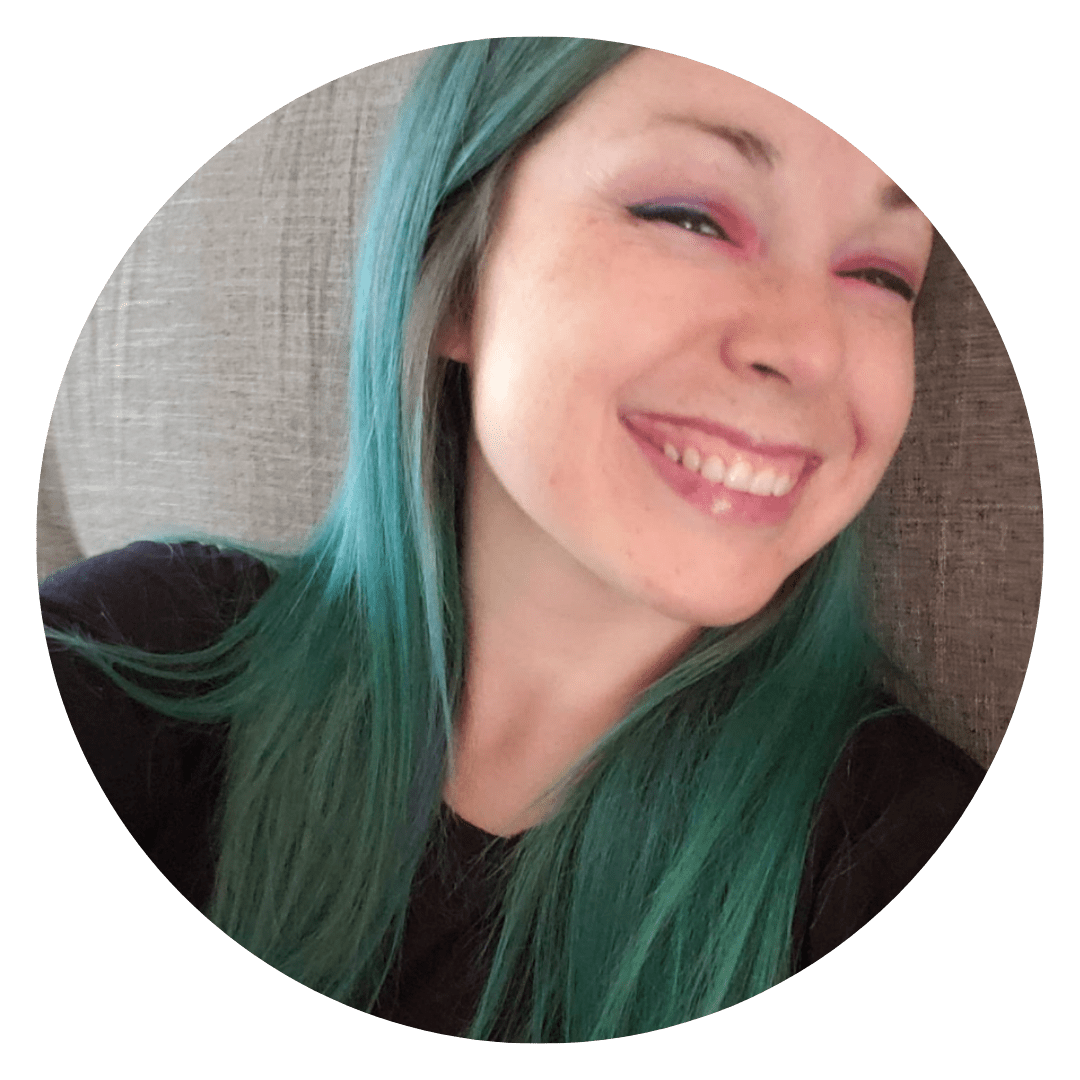 Daniella is the creator and author of iliketodabble.com. When their wife Alexandra and them aren't globetrotting or playing with their 7+ animals, they are dabbling and working towards a future of financial freedom.