Our website is supported by our users and contains affiliate links. We get paid when you purchase or sign up for anything through those links. Read the full disclaimer for more information.
Last Updated on December 16, 2022 by Daniella
This is a guest post written by our friend Justin from The Price of Avocado Toast!
If you're anything like me, you've found yourself saying, "wow, the year seems to have flown by." One of the downsides of that might be that you're unprepared for the holiday season and your spending plan.
There are several cultures and religions around the world that celebrate a holiday during December and January. The US has capitalized on this season and monetized just about every holiday manageable. Consumerism and capitalism go hand-in-hand, which can spell financial recklessness for many.
According to a Gallup poll from October 2022, Americans are planning to spend more this year during the holidays than they have in recent years. This year's high will come close to matching the top year of spending in this data set from 2006. Spending trends increasing could result from transitioning out of pandemic lockdown regulations, but it is essential to be mindful of this no matter the root cause.
Whether you tucked money aside each month to get through the holidays, or are just now approaching what to do during the next two months, here are some key strategies you can employ to make it through unscathed and feeling empowered.
Get Ahead of the Events Early
One of the quickest ways we blow our budget is by leaving off events or planned expenses that we somehow forgot. Don't do this to yourself during the holidays.
When making a spending plan at the start of each month, sit and write out all of the events you know you might be attending. That may include birthdays, cultural holidays, community events, and more. Consider even getting anything you need beforehand via grocery delivery. It's better to be prepared than to feel stuck in the moment. For example, our family has four birthdays sandwiched around our holiday celebration, so we must be prepared and empowered with our money, or we could easily fall off the tracks.
One important caveat: don't add all the events you want to attend, just those you know you must. If you fail to plan ahead of time, you can protect yourself and turn down events. That may be difficult, but you owe it to yourself not to carry unnecessary debt further.
Practice Having Uncomfortable Conversations
Generosity is a core tenet of many holiday celebrations. We place unrealistic expectations on ourselves in the name of generosity, and this can sometimes cause stress and future discomfort for ourselves. Rounding out the gift-giving for every person in our circle can be exhausting, anxiety-rising, and financially unsustainable.
You must be comfortable having uncomfortable conversations with family members and folks to combat this. That might be asking family members to forego gift-giving to save money. It might look like skipping on the holiday luncheon with colleagues that is unpaid and comes out of your wallet (which is an entirely poor practice in itself, but I digress) or looking for free or cheap ways to celebrate the holidays.
Your willingness to be strong in your plan and honest with others will bring you a renewed sense of financial stability.
Avoid the Black Friday "Deals"
Repeat after me: a "deal" where I spend money is not a deal. You didn't save $40; you spent $60. Yes, finding things discounted during the holiday sales is tremendous, but many places and sites might offer these types of deals year-round. Inflating the holiday budget is unnecessary as you try to snag items for the other seasons. Don't shell out for it now if it wasn't in the spending plan. You have enough to juggle during this spending season.
The mall experience also isn't what it used to be. The holiday shopping trips used to be more about nostalgia and the soul-crushing line waiting while hoping they would have that one new electronic you needed. Nowadays, you can order through most stores online, saving you time and energy. Buying online allows you to be more mindful and not impulse purchase items simply because that holiday display is flashing in your face.
However, life doesn't always need to be an internal battle of frugality, so here is a tool you can use to help your habits. Look at the item's price when on sale and when it is not. Take the difference between the two and consider what you might do with that money. Would you spend it more mindfully? Would you throw it towards debt or investing? If the answer to either of those questions is yes, and you were planning on buying the item anyways, then let this be your permission to spend here.
Flip it & Reverse It
My final suggestion is my favorite, and it's quick, so I included it here. Want to earn some extra spending cash? Make extra money during the holidays and pick through items in your home that are causing clutter and no longer bringing you joy. Post them to your local Facebook marketplace. Sell those items and earmark that cash immediately for holiday spending.
$20 here and $5 there adds up to quickly, giving you a nice additional buffer in your spending plan. You now have the option to say yes to a few more events or snag some less expensive items as gifts for colleagues and friends.
Enjoy the Season Without the Stress
It has been a challenging few years for many of us. Let this holiday season be when you reconnect with those you've missed and celebrate the cultural and family traditions that bring you all closer. Skip the extra spending, opt to be present, and you just might be the one to help others in your family feel less stressed or burdened.
You deserve to spend the end of this year and the beginning of the next in a financially empowered space. Stick to these few practices above, and you'll feel ready to conquer 2023.
Related:
Pin it for later!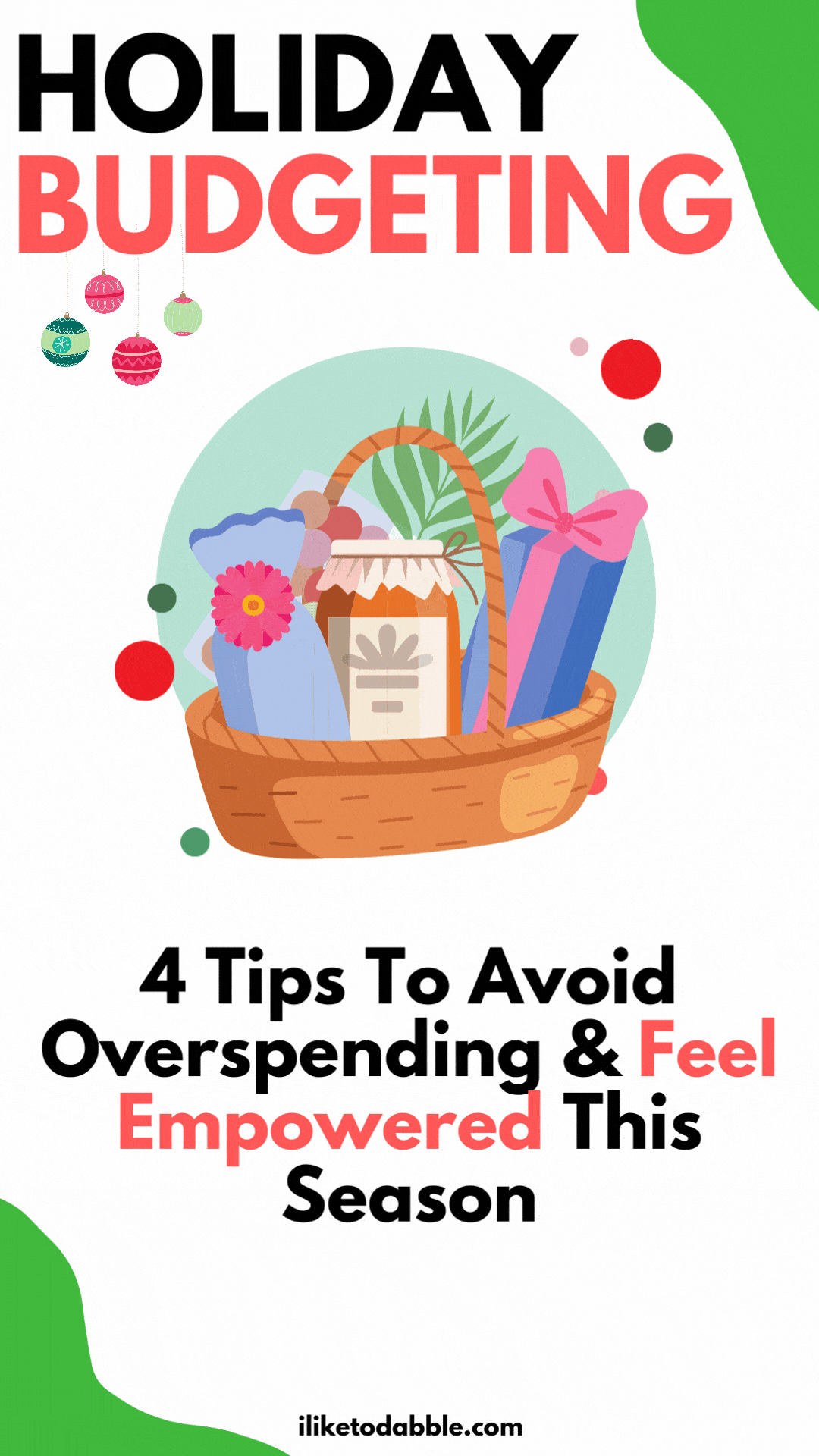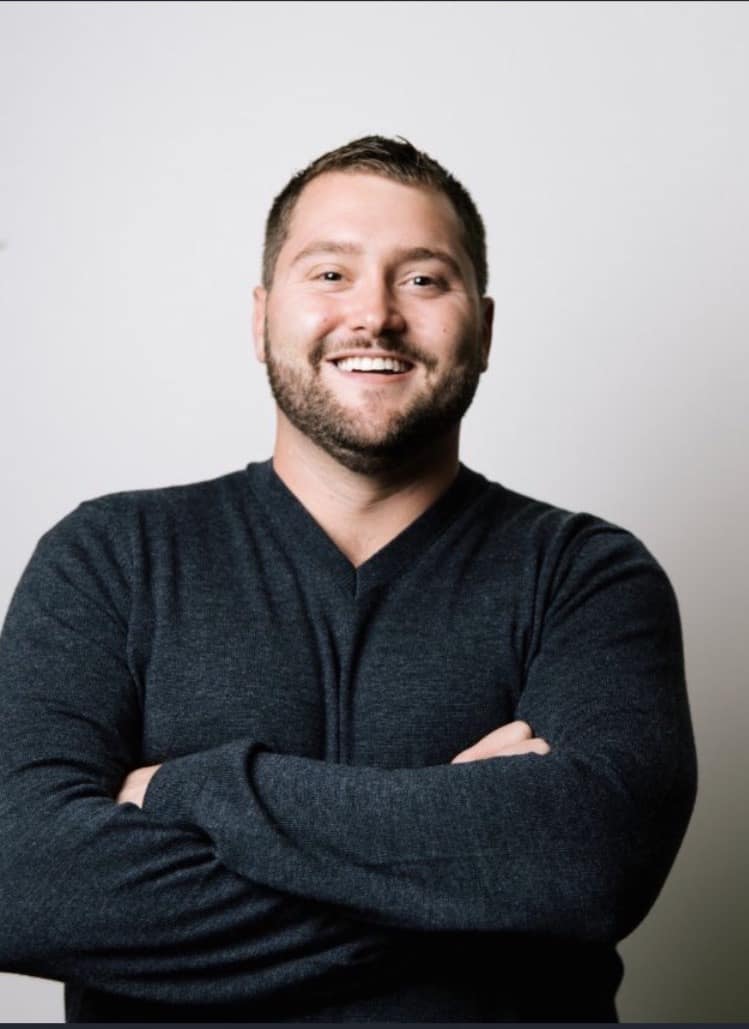 Justin Brown-Woods is one-half of the team at Price of Avocado Toast alongside his wife Haley. This married couple began their podcast during their debt-free journey after blowing $600,000 and eventually paid off $132,000 in 18 months. They have since created a financial coaching business where they walk alongside others on their journey toward debt freedom. They live in Northern California with their two daughters, Calliope and Kennedy.