Our website is supported by our users and contains affiliate links. We get paid when you purchase or sign up for anything through those links. Read the full disclaimer for more information.
Last Updated on December 16, 2021 by Daniella
This story originally appeared on Sofi, and has been reposted with permission.
The holiday season is a popular time for Americans to go all out with their spending. They shell out an average of $1,000 to $2,000 on gifts alone. And that doesn't include spending on parties, decor, or travel.
There are so many expenses that need to be taken into account during the holidays, but you don't need to overspend for top-of-the-line gifts and experiences to enjoy the season.
Here are some ideas to help you celebrate the holidays affordably.
Holiday Savings Ideas
1. Create a Holiday Budget
Before spending any money, come up with a realistic budget for gifts, decorations, and experiences this holiday season. You'll be able to prioritize your spending in advance and identify where you can make cuts.
Sign up to get the free Monthly Budget Planner
2. Try the Envelope System
By making purchases with cash instead of plastic during the holidays, you could end up spending more thoughtfully. Try the cash envelope system to help you stick to your budget. All you do is create a few different envelopes for spending categories like holiday meals, decorations, and experiences, and then put the cash for each into the envelopes. When you run out of cash, it means you can't spend any more money in that category (or you have to dip into the budget for another category).
You can also do this with digital cash envelopes with an app like Qube Money.
Recommended: Envelope Budgeting Method
3. Host a Potluck
While you may prefer to cook everything yourself for holiday meals, hosting a potluck and asking your friends and family members to bring food to a holiday meal is a good way to cut costs on your grocery bill. It could also be fun to sample everyone's cooking. Just make sure that you ask people ahead of time what they plan to bring so that you have enough food and options for everyone.
4. Choose Cheaper Recipes
If you are hosting a meal, choose some foods that are on the cheaper side to save money. For instance, if you celebrate Hanukkah, you could make latkes, which only require potatoes and onions, plus some sides like applesauce and sour cream. More cheap Hanukkah meal ideas include fried chicken and donuts. If you celebrate Kwanzaa, try cooking some buttermilk biscuits and plantains. For Christmas, pigs in a blanket and yule log cakes are both fun and affordable.
5. Tour Your Neighborhood Christmas Lights
There may be an area near you that's known for looking spectacular at Christmas time. Hop in the car with a friend and tour the local Christmas decor for a festive, free night out.
6. Hold a Cookie Swap
Instead of doing a Secret Santa gift exchange with presents, get together some friends, colleagues, or neighbors and do a cookie swap instead. Before committing to making any cookies, be sure to ask everyone in the cookie exchange if they have any food allergies.
7. Reread Your Favorite Holiday Books
This is a great free holiday activity to do with the kids. Go to the library, take out some holiday books you loved when you were a kid, and then reread them to your children during the holiday season. You'll get to reminisce about the past while sharing your childhood with your family.
Recommended: Get Paid to Read Books: 14 Ways to Make Money Reading Books
8. Have a Holiday Song Dance Party
Search YouTube for the best holiday tunes to boogie down to with your friends and family. Of course, Mariah Carey's "All I Want for Christmas Is You" has to be on your playlist.
9. Head to the Dollar Store
The dollar store is full of cheap holiday decorations as well as goodies you can put into gift bags or stuff into stockings. You can find low-cost ornaments, lights, balloons, and more to make your home more festive for the season.
10. Stream Holiday Movies
If you already subscribe to a streaming service, you'll find plenty of holiday movies featured come December. Look for classics like "A Christmas Story," "National Lampoon's Christmas Vacation," "Scrooged," and "Home Alone" to get started. Pick up some microwave movie theater popcorn and you'll have a fun, cozy night in with all your favorite flicks.
11. Make Holiday "Mixtapes"
A custom playlist is a classic thoughtful gift for friends and family. Now that most music is available online, it's easier than ever. Just create a playlist on Spotify, name it, and then share the link. They'll be sure to appreciate the tunes!
12. Check Out Your Town's Calendar
Your town likely hosts lots of free and/or cheap events you can partake in during the holidays. Search for Christmas tree lightings, concerts, parades, and outdoor movie nights, which are usually free or low cost.
13. Volunteer at a Soup Kitchen
What better way to celebrate the holidays than to give back? Look for local opportunities to volunteer at a soup kitchen or work with the homeless and hungry in some other way this year. Your community will benefit from your kindness, and you'll feel great for volunteering.
14. Donate Toys to Families in Need
Another way you can give back — and get the entire family involved — is to donate toys your kids no longer use to children and families in need. Search for local toy drives happening in your community to find the best place to donate them to.
15. Host a New Year's Party
The average Millennial will spend $228.10 on New Year's Eve. If you don't want to spend hundreds of dollars on one night out, then crowdsource a New Year's party at home. You can invite over a few friends and have a potluck, or order in some pizzas and have everyone split the costs. Turn on the TV and watch some movies, bust out the holiday playlist and have a dance party, or sit in the front of the fireplace and drink hot cocoa.
16. Hold a Zoom Party
If you can't be with your friends and family members in person on the holidays, then host a Zoom party. Everyone can pour themselves a glass of something and catch up, without spending anything on travel.
17. Host a Game Night
Have some board games in your closet? Or maybe you have access to online games on your television? Invite over your loved ones and host a game night. Buy some cheap snacks like popcorn, chips, and pretzels, and pair them with soda and bring-your-own beer to stay on budget.
18. Check Out Groupon
Groupon is home to some amazing deals, and during the holiday season, the site may offer discount codes on experiences as well. Look for local holiday events in your local area, or get creative and gift a discounted experience to a friend.
19. Use Your Credit Card Points
Do you have credit card points racked up? Then the holiday season is the time to use them. You may be able to use your points to purchase gifts as well as book hotels and flights.
Recommended: Credit Card Rewards 101: Getting the Most Out of Your Credit Card
20. Enjoy a Staycation
Instead of spending thousands traveling on a plane to some exotic location, stay home and explore your town, or take a road trip to a local destination. If you bring friends along, you'll have more fun — and you can split the cost of gas and food.
21. Send E-Cards
E-cards are free or cheap, making them much more affordable than traditional holiday cards. Show your family and friends that you're thinking about them by sending them a personalized e-card leading up to the holidays.
22. Host a Cookie Decorating Party
Ask your loved ones to bring over their own prepared cookie dough, and then give out the supplies to decorate the cookies, such as sprinkles and icing. The finished cookies can even be used as small holiday gifts!
23. Make Your Own Decorations
If you log onto Pinterest, you'll find a number of DIY holiday decorations you can make yourself for a fraction of the price of store-bought. For instance, you could create a wreath out of old wine corks or string up popcorn on your Christmas tree. Make sure to ask your family and friends to join in on the fun.
24. Shop Thrift Stores for Holiday Decor and Cards
Thrift stores sell holiday decorations and cards at much lower prices than a typical retail store. Go to your local Goodwill, Salvation Army, or other local thrift shops to find great deals.
25. Go to Local Celebrations
Many times, schools, businesses, restaurants, and neighborhoods will host holiday celebrations for free or per donation. Whether you're attending formal services or a special holiday event, you'll be sure to meet people from your community and make new friends.
26. Host a Dreidel Contest
Look up the rules for playing dreidel and then host a dreidel competition at your house. Remember to whip up some latkes and donuts for the Hanukkah celebration and to create prizes for the winners. (Don't worry: simple items from the dollar store should suffice!)
27. Get an Advent Calendar
You can find a cheap advent calendar at the store — or make your own — and then use it to count down every day to Christmas with the kids. You can't go wrong with a traditional candy advent calendar, but those with large collections of holiday-themed books can also try a book-a-day countdown.
28. Make Your Gifts
You can construct some great gifts at home without having to spend much on materials. For example, you could make a family cookbook containing recipes and fun stories about the person they came from. If you sew, you could whip up embroidered items like handkerchiefs or tote bags, or if you're a whiz in the kitchen, you could make jams and jellies, and more!
Recommended: 8 DIY Creative Gift Ideas That You Can Make Yourself
29. Decorate With Old Holiday Cards
You may have saved up holiday cards over the years. Now is the time to break them out and decorate your home. When you look around, you'll have fond memories of past holidays (and a reminder to send your own cards this year).
30. Keep Warm with an Ugly Sweater
Ugly holiday sweaters are officially a thing, and donning one might help you keep your thermostat lower come heating season! Find a goofy sweater online or at a discount store to wear proudly throughout the holiday season. Better yet, break out the one that your grandma made when you were a kid (if it still fits, of course).
31. Opt for a Fake Christmas Tree
An artificial Christmas tree will likely cost more upfront than a real tree, but it'll last you for years to come. Even if you shell out $300 on a fake tree, if it lasts for 10 years, that's $30 a year. When compared to the average cost of a live Christmas tree — $112.63 — the savings are clear.
32. Shop Holiday Sales
With all the holiday spending happening, there are a lot of great sales too. The holidays can be great times to save — on certain items. The key is knowing in advance what price actually constitutes a deal. Many stores advertise their upcoming sales around this time of year, so you should have plenty of time to comparison shop.
33. Avoid Last-Minute Purchases
If you put off shopping until the last minute, you're much more likely to blow your budget. Schedule time to shop before the holiday season is in full swing to help you avoid the overspending trap.
The Takeaway
The holidays can be expensive, but they don't have to be. Focus on spending time with friends and family, investing in your community, and exploring your D.I.Y. side to get the most out of the season while spending the least.
Before the holiday season hits, sign up for a SoFi Money cash management account to save even more. You can earn cash rewards on everyday expenses when you pay with SoFi Money. Plus, there are no account fees. That means no overdraft, minimum balance, or monthly fees, and when you need to take out cash, you can do so fee-free at over 55,000 Allpoint Network ATMs.
This story originally appeared on Sofi, and has been reposted with permission.
Related:
Pin it for later!
SoFi Money®
SoFi Money is a cash management account, which is a brokerage product, offered by SoFi Securities LLC, member FINRA / SIPC . Neither SoFi nor its affiliates is a bank. SoFi Money Debit Card issued by The Bancorp Bank. SoFi has partnered with Allpoint to provide consumers with ATM access at any of the 55,000+ ATMs within the Allpoint network. Consumers will not be charged a fee when using an in-network ATM, however, third party fees incurred when using out-of-network ATMs are not subject to reimbursement. SoFi's ATM policies are subject to change at our discretion at any time.
Third Party Brand Mentions: No brands or products mentioned are affiliated with SoFi, nor do they endorse or sponsor this article. Third party trademarks referenced herein are property of their respective owners.
Financial Tips & Strategies: The tips provided on this website are of a general nature and do not take into account your specific objectives, financial situation, and needs. You should always consider their appropriateness given your own circumstances.
SOCO0921504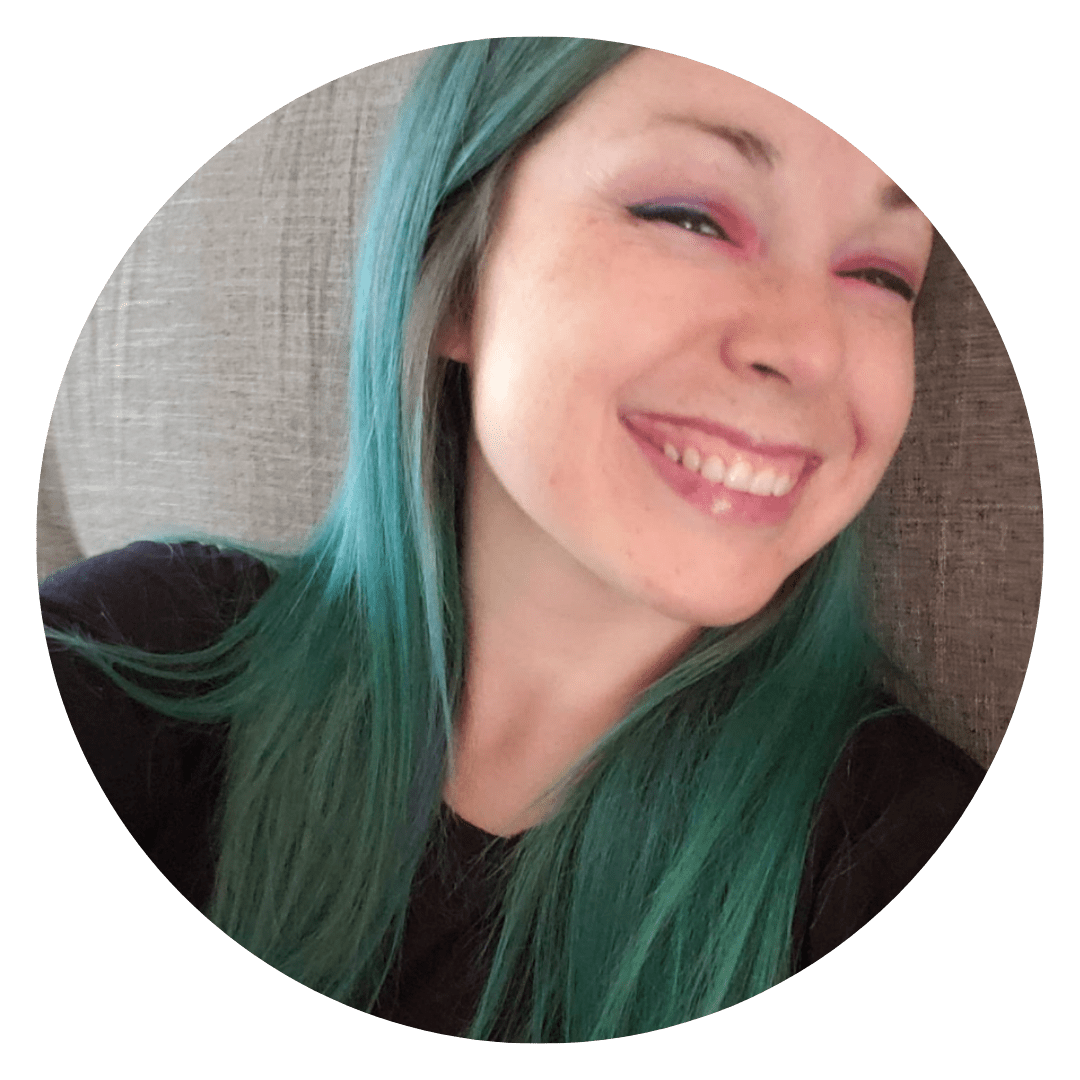 Daniella is the creator and author of iliketodabble.com. When their wife Alexandra and them aren't globetrotting or playing with their 7+ animals, they are dabbling and working towards a future of financial freedom.