Our website is supported by our users and contains affiliate links. We get paid when you purchase or sign up for anything through those links. Read the full disclaimer for more information.
Last Updated on June 11, 2022 by Daniella
When you're queer or transgender, your finances are going to look a little bit different from the mainstream.
It's not that queer and trans folks are "bad with money". It's that they're playing frogger in a game that wasn't built for them.
While the LGBTQIA2S+ community has made significant strides in the last decade, there are still many challenges that we face as we navigate our financial lives.
Several legal protections fail to protect LGBTQIA2S+ folks in their daily lives from job stability and income to access to banking, housing, family building, and healthcare– all trickling down and affecting their finances. This in turn affects their cost of living, how they make a living, ability to save, and build wealth.
How does this impact your relationship to money as queer or trans?
Well, it can negatively impact your mental health and make you feel like you have no control over your finances. You may become defensive about your spending habits, which means you're less likely to be able to talk about your financial goals with others and seek advice when you need it.
Job Stability & Income
A 2021 report by The Williams Institute shows half of LGBTQIA2S+ workers faced job discrimination in their careers. On top of that, they make less than their cisgender and straight colleagues, making 90 cents to every dollar.
Federal protections for LGBTQIA2S+ workers weren't set in place until 2020. The access to stable employment wasn't until more recently and has a huge effect on your overall financial picture.
If it weren't for the Stonewall Riots, the origin of Pride, we might've not seen the rise of LGBTQIA2S+ rights that we've seen in recent years. That paved the way for queer and trans folks to start building economic power. Then came the rise of the Pink Dollar in the 80s.
This greatly affected the access to better, stable jobs, and as a result, more money for queer and trans folks.
However, even with the recent federal protections put in by the Supreme Court in 2020, queer and trans folks still lose access to jobs or get fired because of their sexual orientation or gender identity. These sorts of accusations are hard to prove and many don't have the access to resources to take legal action.
Access to Banking & Housing
It wasn't that long ago that banks wanted nothing to do with queer and trans folks, especially our money. Now, queer people still face discrimination from banks, and realtors, and are denied mortgages.
In America, it's still federally legal to discriminate against LGBTQ+ Americans at financial institutions when applying for loans. The Equality Act doesn't currently provide these protections even though it had been passed in the house, but has yet to pass in the senate.
Comparatively, The Fair and Equal Housing Act has added protections in 2021 for LGBTQ+ Americans that prohibits discrimination from landlords, housing providers, and realtors based on your gender identity or sexual orientation. However, it still happens within the patchwork of legal protections across the country on a state level. For example, California has state laws that prohibit discrimination based on sexual orientation and gender identity. However, Texas does not.
Additionally, transgender folks still experience harassment and denial of service when presenting bank cards that have a name or gender that doesn't match their presentation. Some even experience physical attacks.
Related: Why LGBTQ+ Homeownership Is Below the National Average
Health & Safety
Queer and trans folks often struggle to find adequate medical care, something that is already a high expense in America.
Being transgender affects your finances in different ways than being queer affects your finances. Your identities often intersect and the nuances in your financial experience are important to note such as if you're Black, Latina, Asian, disabled, or your identity intersects in another way. Each has its own unique set of challenges from an unequal system.
Transgender folks have a unique set of financial challenges when funding the costs of transitioning. Not to mention the legal, healthcare, and insurance hoops they jump through during the process. The costs of transitioning can run as high as $50,000 for surgeries alone. Legal name and documentation processes could be extra burdensome and expensive depending on your location.
LGBTQIA2S+ rights have come a long way since the legalization of same-sex marriage, federal protections for access to credit and job security, and corporate support in legislation, but we still have a ways to go. We are seeing state laws do a backslide in progress that is affecting the mental and financial well-being of the LGBTQIA2S+ youth growing up there, along with their families.
It can be a mentally and energetically exhausting fight– to be LGBTQIA2S+ in America. According to a study done by Motley Fool and The Debt Free Guys, two-thirds of LGBTQ+ Americans say they experience a high amount of financial stress.
The study found that queer and trans folks stress about their finances frequently. 32% do so daily and 26% do so weekly.
Access to safe spaces for LGBTQIA2S+ is also a concern. Depending on your location, you may find it difficult to access safe spaces such as affirming medical care and mental health care.
How Queer or Trans Folks Can Find Resources to Help Manage Their Money
Turn to queer and transgender people within your community spaces, either locally or online, for financial and social support. Look to queer and trans financial coaches, queer and trans-centered services, LGBTQIA2S+ online creators, and authors.
Getting empathetic care is so important when talking about your financial and life goals. Money can be emotional so you need someone on your side who understands your unique struggles.
Some wonderful resources from the LGBTQIA2S+ community to start with:
Bottom Line
Your identity isn't necessarily the thing affecting your finances. It's more of a reaction to a system that doesn't accommodate you.
You can still be successful at managing your money. There are tons of resources for queer and trans folks who want help making sure they're doing things right when it comes to spending, saving, earning, and investing.
Our power is in our community.
This post originally appeared on The Plutus Foundation and has been republished with permission.
Related:
Pin it for later!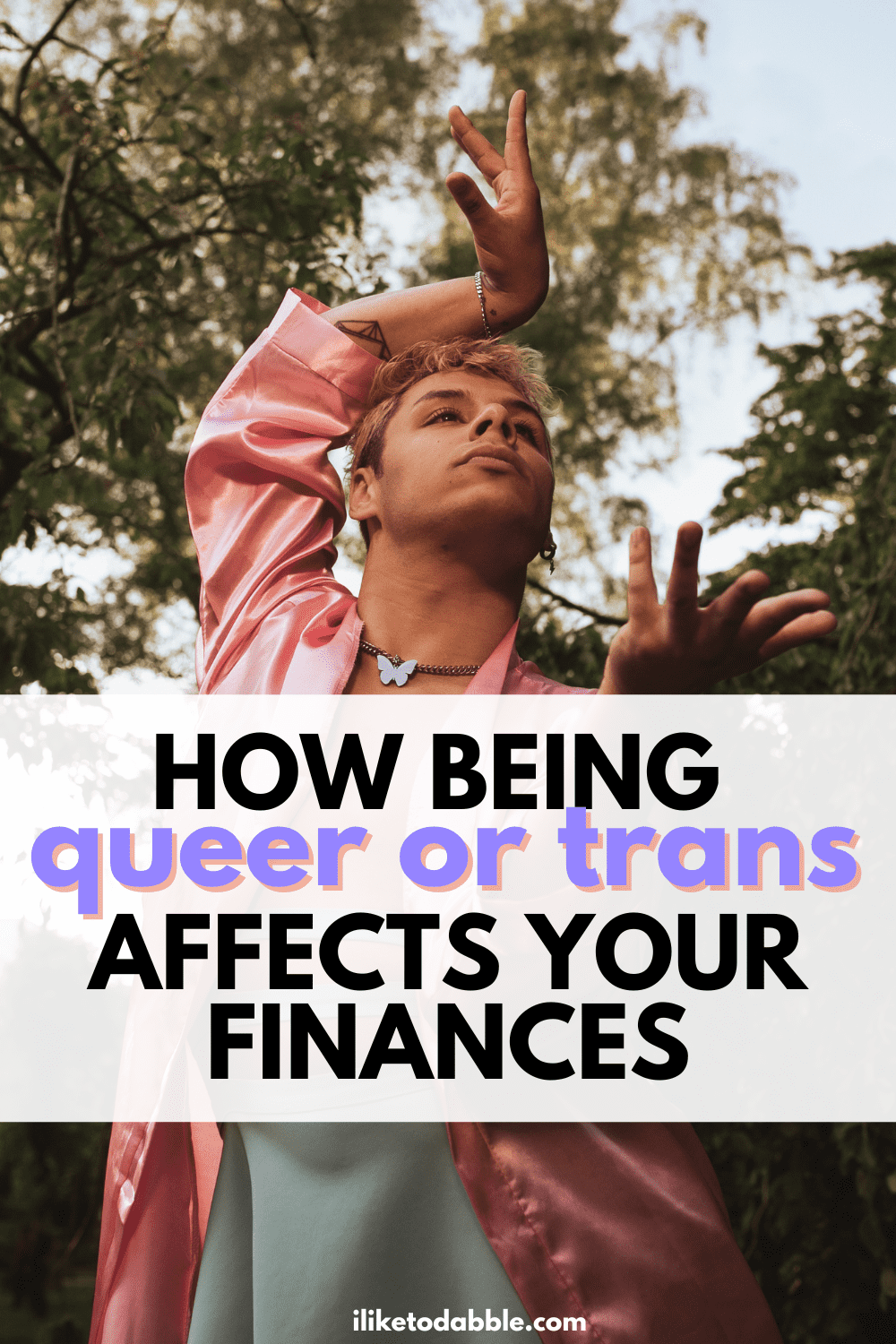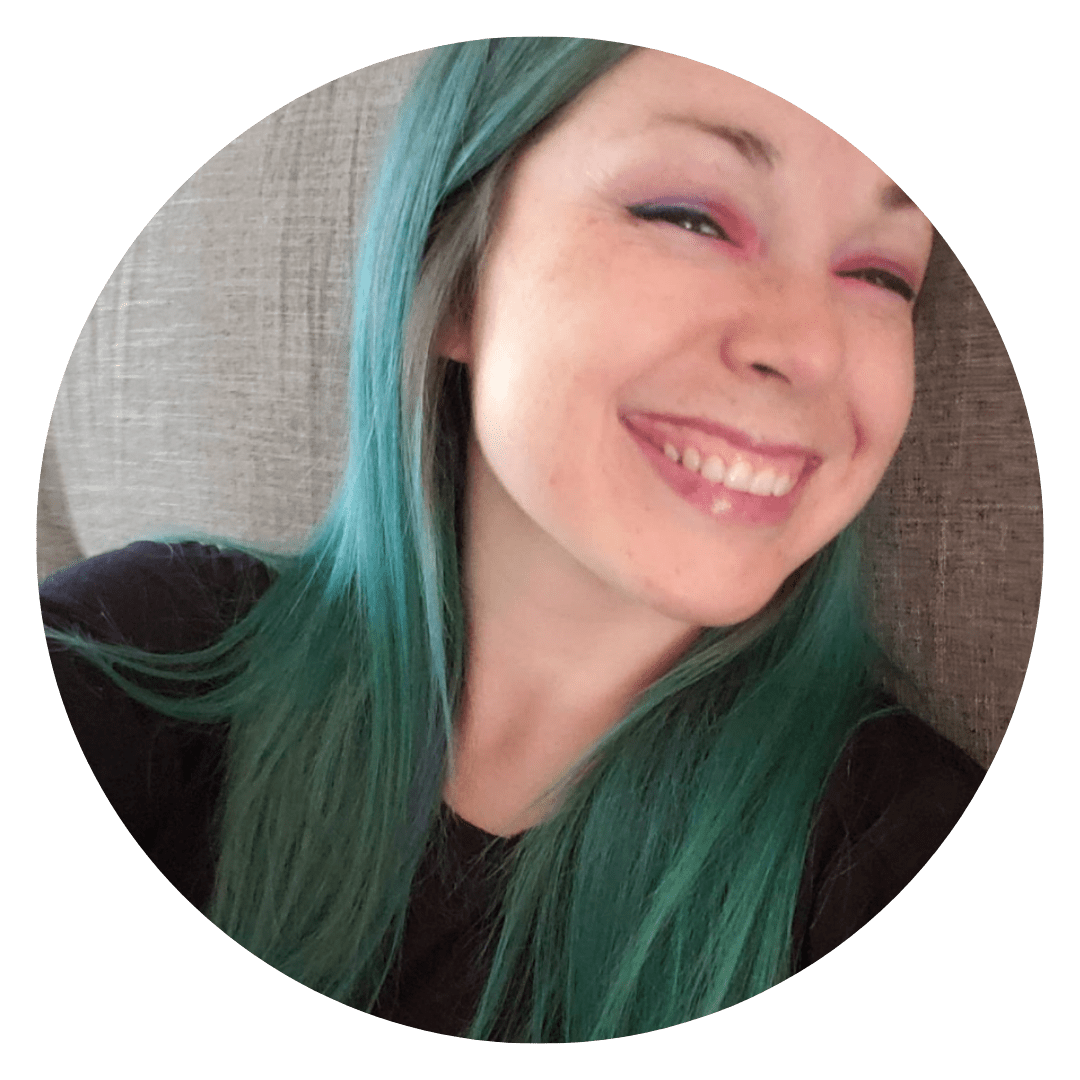 Daniella is the creator and author of iliketodabble.com. When their wife Alexandra and them aren't globetrotting or playing with their 7+ animals, they are dabbling and working towards a future of financial freedom.