Our website is supported by our users and contains affiliate links. We get paid when you purchase or sign up for anything through those links. Read the full disclaimer for more information.
Last Updated on December 3, 2020 by Yovana
With the rise of so many online opportunities in the last 20 years came all sorts of ways you can make money online, especially for webcam models.
However, there is a lot of discrimination and stigma around webcam models and some may even face backlash for working in adult entertainment.
I recently interviewed Minnie C. Riley of WealthyCamGirl.com to talk about how she got started as a cam model and content creator. She is also working towards financial independence so we catch up with her a little about her journey towards FI as well.
Let's get to it then –
What made you want to become a cam model?
I never wanted to be a cam model, I wanted to be a porn star. Working as a cam model was the easiest opportunity presented to me and it was all about survival over the years it opened a lot of other opportunities for me. I did eventually get to star in some porn scenes and I was able to earn an income as an affiliate.
But even making money as an affiliate happened by chance because as a cam model, it was a platform that expanded my other income streams with minimal effort. I spent a lot of hours streaming and because of my content being redistributed in other traffic sources, people assumed that paid-for product was mine. If I had an affiliate link attached, I earned something from it.
How did you get started and did you have any upfront costs for equipment and setup?
Thinking about getting started brings me back to the most horrible time of my life, but it also had the best moments of my adult working life.
The housing situation I was living in had all the computers, cameras and internet speed set up in the living room. Then when I left the housing situation and I landed in my housemate situation I started exotic dancing and I was able to replicate that same streaming set up in my first apartment.
In 2004, a camcorder was about $500, the computer was about $800, and then my monthly high-speed internet was $100 a month. I did not know that USB webcams existed until about 2005. So the camera was connecting to the computer using a video capture thingy. I would work 8 to 12 hour days to hopefully gross $1,500 every 2 weeks.
When you are working as a cam model you are not an employee, you are an independent contractor. Your whole livelihood depends on you producing income out of your own efforts every day.
What are some of your favourite equipment, tools, and software that help you with your online business?
If you weren't tech-savvy before you started as a cam model, you become tech-savvy to keep your career sustainable.
I use to always look out for the next camera that operated with remote control for zoom, pan and tilt features.
Cameras these days come with a lot of features and the newer model USB webcams are sufficient enough to handle the needs met for streaming. If you want to go fancy and high tech because that is what you want, then definitely budget for it.
I've thought about taking some computer repairs classes from the local community college so I can learn to build and troubleshoot my own computer. I've learned it's necessary because there are so many more ways of streaming and getting a machine built by someone else works out being a time saver.
Basic knowledge of video editing really only applies if you plan on producing video content.
Streaming cam sites have done a great job on staying up to date with the lastest streaming options so it's up to you to pick something and know it based on preference.
With high-speed internet packages. You are constantly shopping around for the highest upload speed you can find where you have unlimited data. Fast download speed is great but not the main feature you are looking at when it comes to choosing an internet provider.
What are the main income streams you've built up in your business(s) and online services that help provide those (Clips4Sale, OnlyFans, YouTube, etc)?
The main income stream is to stay broadcasting as a cam model on the cam model streaming platform. With the other income streams out there you no longer have the job title as a cam model you become a content creator in the adult niche.
I've built other income streams to supplement my income but they do take up a lot of my time to maintain.
In my early years, I thought it would be exciting to have my own membership site back then you built it from scratch where you would produce the content, host the website, hire the designer and even figure out billing with an online merchant.
Now I've chosen to keep it simple for myself, I broadcast my stream on the cam model sites as an individual cam model and I've chosen to do the minimal effort of staying active on adult tube sites a popular one would be pornhub. Because of my past experience of having a membership site I am not going the route of being on Onlyfans or other platforms like Clips4Sale, model centro, or AVN stars.
I've decided to build a Youtube channel and maybe a channel on Twitch because it brings me into a different sector of being a content creator with a different set of rules and algorithms to follow.
I see you've also been able to grow a following on YouTube. Do you have any tips for other cam models looking to work YouTube into their business model or anyone looking to start a Youtube?
Youtube, Twitch and other platforms out there have their own set of rules and algorithms. They actually do not want cam models on their platforms so that means you have to be a "normal" content creator to build on those platforms.
Growing on Youtube is still very new for me. I was hesitant to start because I feared I would get backlash for working in adult entertainment. It delayed me to explore other niches and interests that could be used in the content creating space.
Now I am embracing both sides of me. It ignited when I discovered how large the world of affiliate marketing is along with people just being their own case studies documenting their own personal lifestyle journeys in finance, fitness, work from home, etc.
It was something out of reading the book from Mike Dillard called Magnetic Sponsoring and learning the concept of attraction marketing where you grow your own audience, engage with your own audience, and sell a product or service you believe in with your own audience.
Being a cam girl is not something someone would "try out" because of the risk, stigma, and discrimination involved with it but for those who want to do this, do you have any tips for them to navigate those difficult parts of the job?
You have to go into this knowing that you will create any level of success from it no matter what. You have to create your own path.
Many cam models choose to work on the cam model platform and never share it and also never grow their marketing. They log on the platform, work their hours and log off. Not everyone needs to be a content creator or influencer.
Did you have a mentor and if so, can you explain that relationship and how it helped you in building your business?
This goes back to the worst time of my life. The housing situation I was in, the owner of the house would push me to work where I became a top producing model on the cam model platform. One day I logged on and I could hear him yelling from the other room that I made the top model page – I had the last spot on the page.
When I left that horrible domestic violent non-romantic situation I became a top model on other cam site platforms, but personality-wise I am not a competitive person. I enjoy the process of being successful. Working as a cam model where you are at a level of top-performing success where you are listed in their Top X number list means you have to have blinders on and you might even be a little bit vain and shallow because being a cam model is all about your appearance and portraying a superficial image.
Because you are selling sexual attractiveness and you have to be seductive and desirable.
Do you have any tips to help thrive as a cam girl, protect yourself, and get in touch with others in your community?
You have to think of being a business owner and entrepreneur. As a cam model, the job is repetitive and there isn't much room for professional growth. You have to decide what the lifestyle will be like. Are you going to have other hobbies? Are you going to have other income streams? Are you just going log on the cam model platform, click broadcast, work your hours, and log off until one day the website is no longer in business?
You've been making money online since 2003 and are also on your own journey towards FI (financial independence). Can you share a little bit about that journey and some of the hurdles you've had to overcome/are still working to overcome?
Yes, I've been making money online since 2003 and I have a negative net worth. I felt awful that I've already spent 17 years of my adult working life and I have nothing to show for it. I got over it and I can start now. So, I've started with the Dave Ramsey baby steps financial plan and I've blended it with suggestions from the ChooseFI community.
Now every dollar I earn has a goal and purpose to work towards.
What's next for you?
What's next for me is to keep following the Dave Ramsey baby steps – at the moment I am paused on baby step 2. I'm building up some savings until my income is back to normal due to the pandemic.
Once I am done being paused, I will pay off my debt – only $3,500 left to go (update 6/22/2020: $2,400 left to go). Then I will start saving and investing at the same time for my fully funded 3-6 month emergency fund and 15-18% of my gross income for my RRSP retirement investment, max out my Canadian (TFSA) Tax-Free Savings account and I plan to buy my first home.
Entrepreneur Bio:
Minnie C. Riley is a Jamaican Canadian cam model working towards financial independence. She's is self-employed and has been making money online since 2003. Follow her story on her website WealtyhCamGirl.com, her Youtube channel, and Twitter.
What do you think of Minnie's story? Are you looking to get started in the adult entertainment niche? If you have questions for her, leave them in the comments below but understand that if you leave anything hateful, they will be deleted.
If you are also a creative entrepreneur who wants to share their story, email me at daniella@iliketodabble.com and I'd love to share it with my audience!
More entrepreneur stories:
Pin it for later!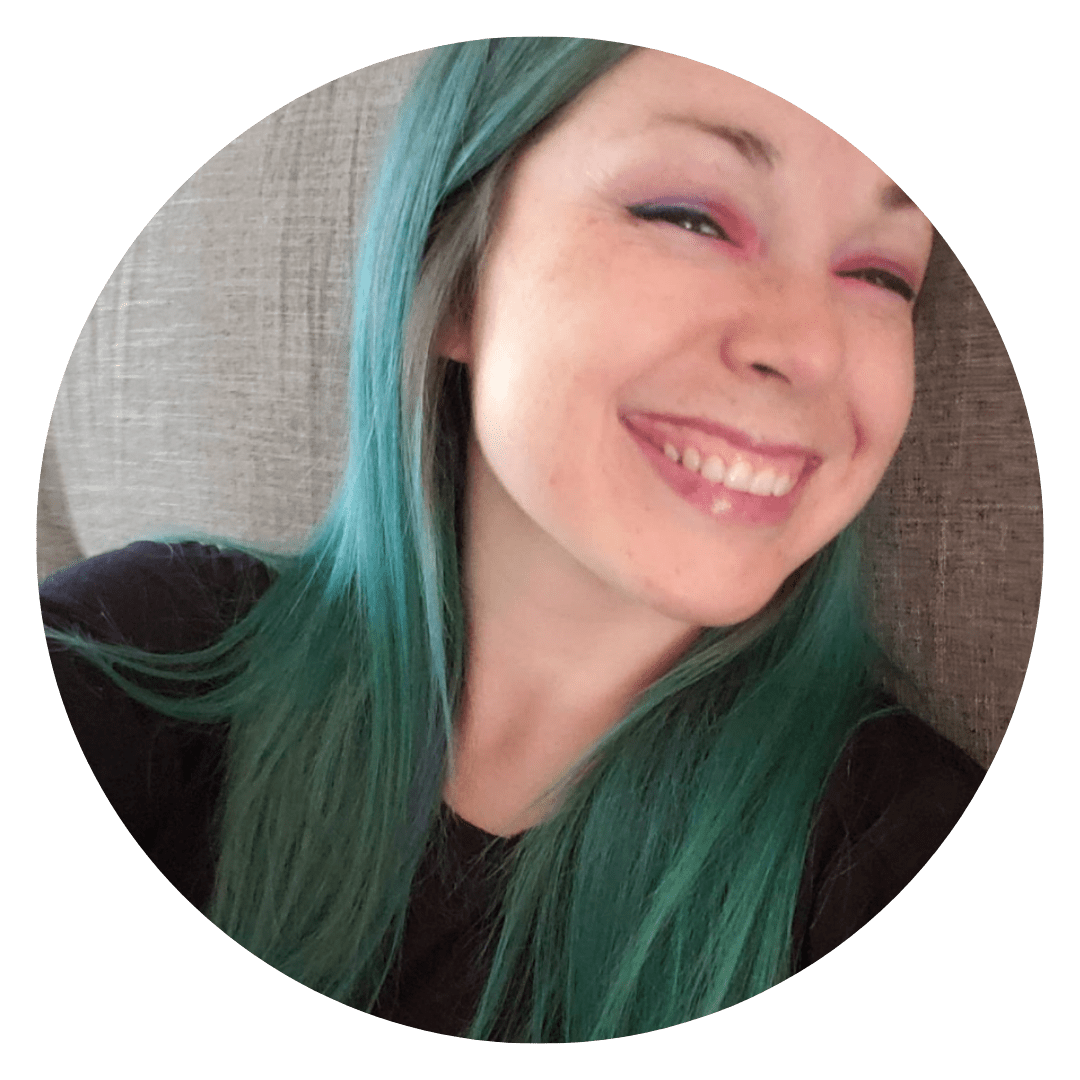 Daniella is the creator and author of iliketodabble.com. When their wife Alexandra and them aren't globetrotting or playing with their 7+ animals, they are dabbling and working towards a future of financial freedom.