Our website is supported by our users and contains affiliate links. We get paid when you purchase or sign up for anything through those links. Read the full disclaimer for more information.
Last Updated on February 21, 2023 by Marilo
Notion is the all-in-one planner and workspace taking the internet by storm.
Business owners, side hustlers, and remote workers who need a space for managing all aspects of their business can do that with Notion templates. Neurodivergent users who need systemized Notion templates for ADHD can build them easily on the platform. If you can think of a complicated task, Notion has the space and tools to make it happen.
I've been using Notion for my business for almost a year now, and it's the one thing keeping everything neat and efficient. With the knowledge I've gained, I'll teach you how to create Notion templates according to how your brain works and lessen the decision fatigue so you can get started faster and build confidence as you work with Notion.
Finally, a guide to Notion that won't immediately turn you off from the tool!
Use Notion's tutorials and built-in templates.
To be clear, this how-to guide isn't a "how to write in Notion" or "how to move blocks around in Notion guide." Notion already has amazing tutorials and templates set up for you to study that introduce you to the platform.
I suggest you watch the tutorial videos and learn how to use Notion templates first before continuing this guide because we're going to be discussing how to use the basic tutorial knowledge to systemize your workspace.
Start with a base.
You have unlimited freedom to design your workspace according to your preferences and needs. To a Notion beginner, that's a lot of responsibility and mental energy to put up front before you start implementing Notion into your business. The lack of direction might even put ADD/ADHD business owners off from ever attempting to learn Notion.
So let's start with a base "Notion Hub" system that's easy to build, easy to reuse, and customizable for every aspect of your business!
Are you a calendar, list, or board person?
You need to know how your brain best processes information, which makes deciding how you'll display information easier when you're building your workspace.
Think of the methods you've used in the past. Which systems failed? Which ones kept you on task?
Once you have your favorite systems in mind, go through Notion's database views and decide which one will be your go-to for task management. I recommend the calendar, list, or board option.
Build your base.
Don't be intimidated when you open your first Notion workspace. Your base only needs three main elements: an area for task management, brain dumping, and a page library.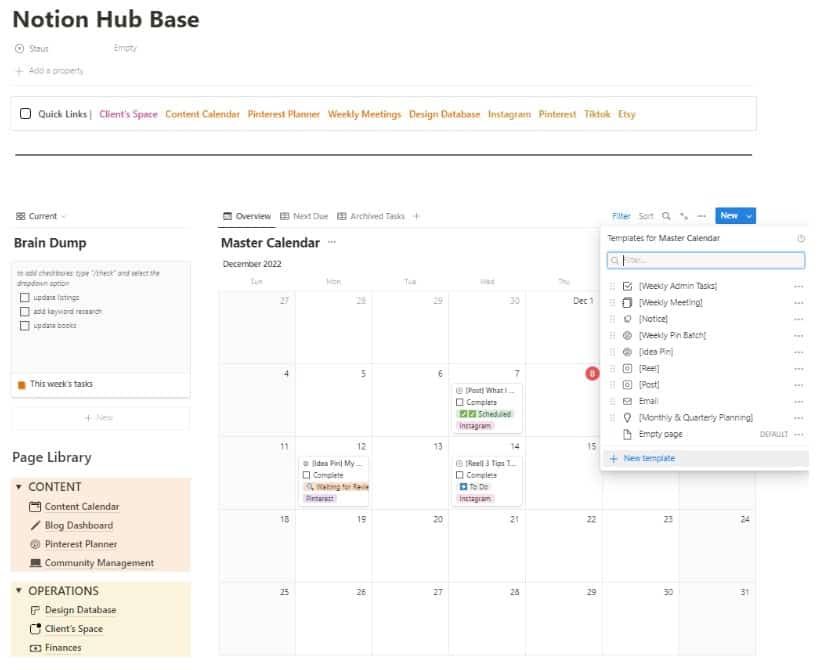 Task management starts with a database. Put it on your Notion Hub page, name it your Master Calendar, and include properties to classify tasks for different areas of your work. Notion has 6 different "Database View" options you can choose from. I'm a calendar person so that's the view I always start out with when building a new workspace, but choose the one that your brain understands the best.
Brain dumping is easy! Make another database to house all the ideas that comes to you in the middle of the night. Make it visible on your hub page and put it close to your task- managing database so your ideas can easily be transferred into tasks. Don't forget to tag your ideas with properties! I use the Gallery view to keep my hub clutter-free.
Your page library is your method for organizing your subpages. As you build more pages in Notion, you'll need a system to keep the organized. You can keep them in toggles like the example above or create columns at the bottom of your hub for different categories– content creation, operations, finances, partnerships, offers, etc.
A rule of thumb for databases: less is more.
It's tempting to make new databases for every page, but that'll get you into trouble as you start using Notion more!
Where did I put this task? Why can't I find that list I wrote down? If I put this task in this database, will I have to update it manually in this other database?
These are not questions you don't want to be asking yourself! Until you understand database relations better, do yourself a favor and keep the databases to a minimum.
Instead, use 3-5 databases and link different views of those databases across your workspace to keep the confusion to a minimum.
How to Create Notion Templates for ADHD
Now it's time to build some templates in your task manager!
Building useful ADHD database templates means eliminating as much decision fatigue as possible. Take a task you already have a workflow for and build it into a database template with all the steps laid out for easy access as you move through the workflow.
Here's an example:
The images below are templates that help me schedule Instagram Reels for my clients. Each client has a template in their Task Management database for reels.
I know there are specific resources I need each time I schedule a reel. I need to access the Google Drive that houses the video, I need to go to Snaptik to remove the watermark, and sometimes I need to check which offer a client has in their bio. I also need to attach the video, select the audio, and write the caption.
These steps happen every time I make a reel. Before I started using Notion, the process of tracking down all these resources would burn up all my mental energy before I ever started the task.
Now, Notion has made this task simple with database templates.
After I click the [REEL] template, Notion populates the template I made for the reel-scheduling process. The common links are under the properties, plus I've created prompts that help me move through the workflow.
It's not the prettiest layout, but it's clean and makes the tasks less intimidating and that's what is most important for ADHD brains!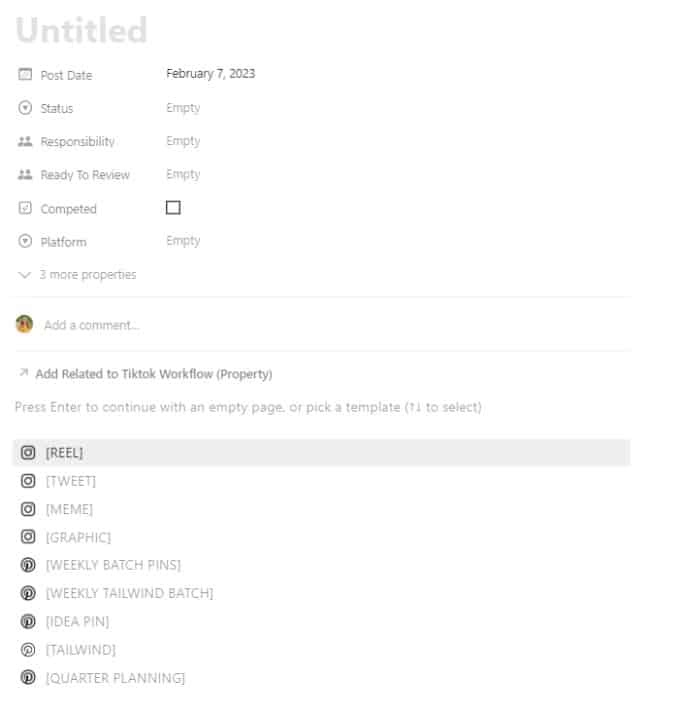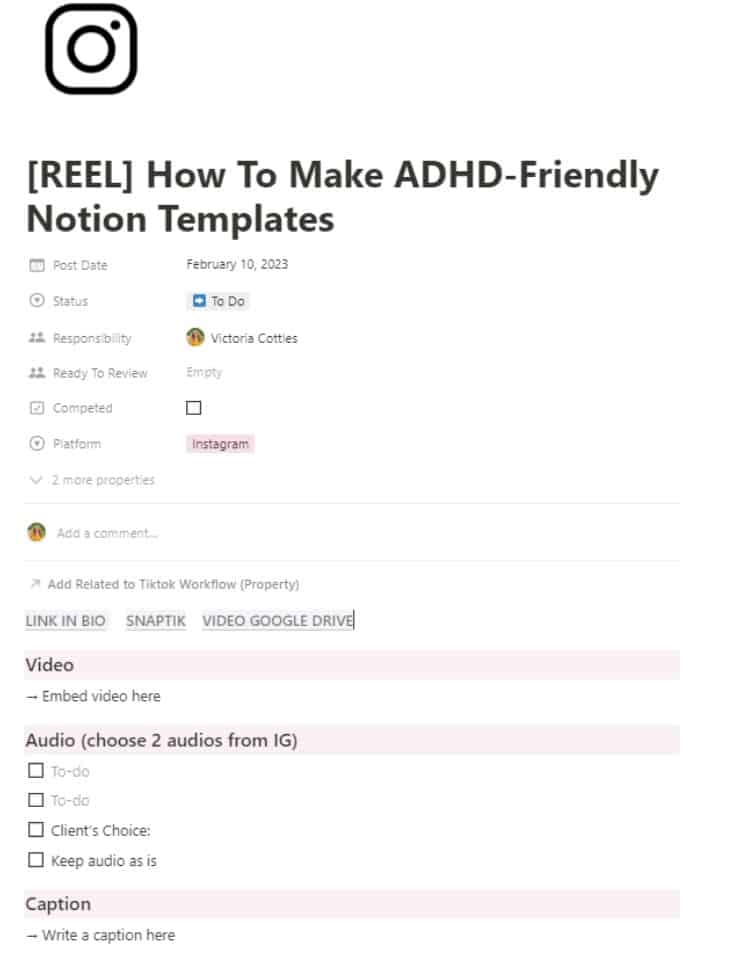 Rapid-fire ADHD Notion tips:
Use icons for every template. I use icons from Simple Notion Icons and Super Notion Icons
Add emojis to your properties.
Keep your dashboard clutter-free! The best database views for less clutter are galleries and lists.
Make a checkbox property, label it "Complete", make it visible on your master task manager, and add a database filter that only shows "Unchecked" for that property to get a little dopamine kick every time you complete a task.
Embed images and widgets that make you excited to
Get the Notion app and set up widget shortcuts to your most-used workspace!
Embed widgets like this Pomodoro Timer to manage productivity within your Notion workspace.
If you've forgotten where you put something, use the search tool to help you find it!
Make your Notion fun with style customization.
Creating Notion Templates: Don't wait until it's perfect!
Perfection kills progress! It's easy to fall into the comparison trap when there are plenty of Notion templates out there that feature complex designs and layouts. So, don't hold yourself to the standard that your Notion needs to be "perfect" before you can use it.
In fact, I believe Notion workspaces (and the systems we use inside them) are never perfect! There's always something to tweak, improve, or simplify, and Notion makes it easy to change up your systems if you build the right foundation.
Embrace the experimentation! Your skills will only grow as you use the platform, so enjoy the process of discovering the different ways Notion can improve your business!
Related:
Pin it for later!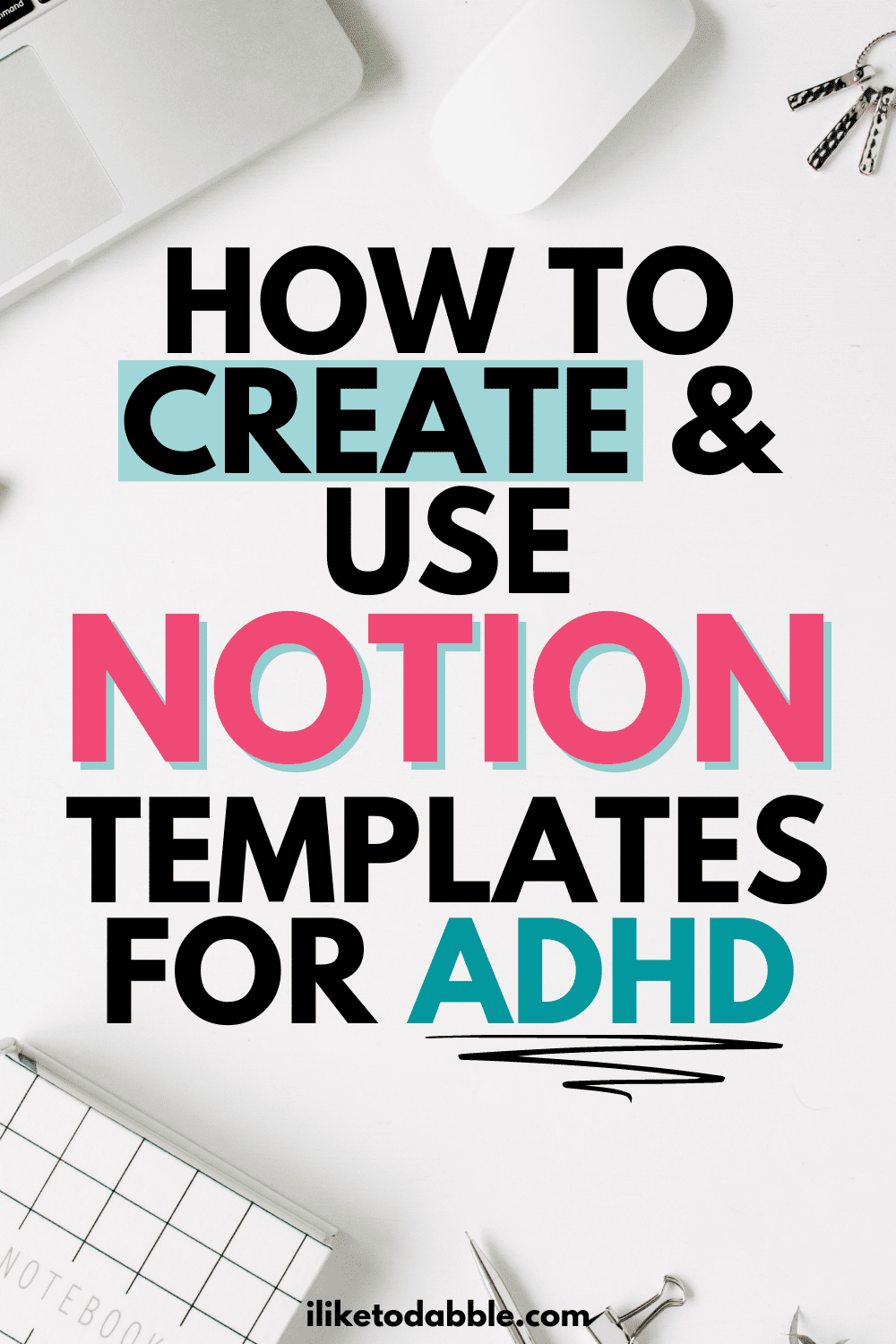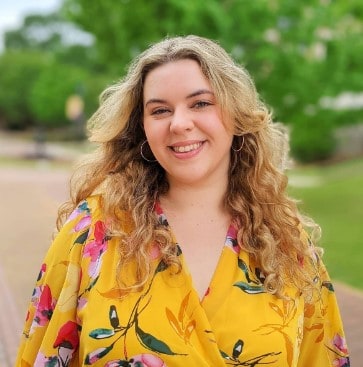 As an entrepreneur and writer for all things small business marketing, Victoria spends her days learning how she can simplify systems, plan content, and make business management more efficient. In her downtime, you can find her reading romance novels and obsessing over Notion.