Our website is supported by our users and contains affiliate links. We get paid when you purchase or sign up for anything through those links. Read the full disclaimer for more information.
Last Updated on November 30, 2020 by Yovana
This is the 10th article in my newest series, Entrepreneur Stories. This series centers around a variety of different side hustlers and entrepreneurs, their unique journeys and how they make it all work.
I am floored by the number of amazing people and stories I have been able to feature so far, including this one. I hope that these stories help inspire and empower you in your own experience and journey (if you're an entrepreneur or if you're not and still want inspiration for something else you want to start in your life).
This interview is with Richmond of PF Geeks and Meal Prepify. Running his two websites isn't his full-time gig though. Richmond is a full-time youth pastor and has no intention of leaving his job as it is his primary mission.
This story is especially for all of you who have recently reached out about how others balance side hustles/businesses while fighting burnout, discouragement, etc. Richmond is also working on his Master's degree at the same time as working full time, running two websites and managing to have a life.
I don't know how he does it but he gives us a glimpse in this amazing interview below. Enjoy!
Pin it for later!
1. Tell us a little about yourself and your business or side hustle(s).
My name is Richmond Howard and I'm a full-time youth pastor and I'm pursuing my masters part-time! When I'm not working or studying, I'm trying to hustle to build up a side business. I started out blogging about personal finance at PF Geeks and recently launched a site where I focus on helping people learn how to meal prep. I also do a bit of freelance writing, but more on that later!
I'm also happily married and the owner of the cutest pup in the world.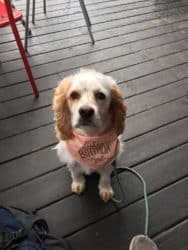 2. What made you want to embark on this entrepreneurial journey and start your own business?
I haven't always had an entrepreneurial bend, but I've always been interested in business. I love my job as a pastor and can't imagine doing anything different, but after a couple of years I had this itch to start a business that needed to be scratched. And then there's the money side of it…
I wanted to make more money so that we could pay down our debt, save for the future, and most importantly, give my wife the flexibility to be a stay at home mom if that's what she wanted.
My dream is to build up my blogs to provide a source of residual income that fully covers our living expenses. I'd love to be able to a fully-supported pastor and not have to receive a salary from the church I work for so that more funds can go to helping people.
3. What were you doing before? What made you want to leave that and start your own thing? Or if you are still at your current job, why haven't you left yet?
I'm definitely still at my current job and I have no desire to leave! I love what I do full-time. I get to help people and do meaningful work with a team of people I love. I've been given opportunities to lead and grow while being developed. My day job pays the bills, provides insurance, and is a 10-minute commute from bedroom to office.
I haven't left because being a pastor is my primary passion.
But being a pastor doesn't necessarily pay the big bucks. My wife and I have ambitious goals for saving, being financially independent, and giving to organizations we believe in. Making more money is necessary to us raising our family and leaving the kind of impact we want to make.
Good jobs also don't last forever. No matter how much you may love your 9-5, it's good to have other sources of income.
4. Starting a business is not easy. What was the hardest thing you faced when getting your business off the ground?
The hardest part for me has been building a business while keeping my other plates spinning. Working full-time and being in grad school means my time for freelancing and hustling is incredibly limited. For me, it's been hard to accept that my business will be slower to grow because of that.
5. Did you have any sort of savings that you applied towards getting your business up and running or did you take out a loan? Can you guide us through how that was like?
I started my personal finance blog with high ambitions to make money, but that obviously didn't happen as fast as everyone said it would! The site is mostly a hobby blog, but it opened doors for me to start freelancing.
In January 2019 I started writing 1-2 articles a month and have been saving every dime of it to reinvest into a business or other "passive income" streams. I decided to start another blog, MealPrepify that focuses on curating meal prep recipes and I'll eventually be writing weekly meal plans to help people save money, time, and eat healthy.
Currently, I'm using my freelance income (and the money saved!) to invest in site design, logo work, content creation, and growing the business!
6. How long did it take to actually start profiting from your business?
The blogs are profitable, but not impressive. It took about 14 months for the first site to make more than it costs to run! The freelance income has been a huge help in boosting my side income and I'm hoping to be making $1k/month a year from now.
7. What legal issues/roadblocks (if any) you experienced during this start-up period?
None.
8. How do you find the time to still tend to your own personal life and needs (especially if you are still working a full-time day job)?
This is totally cliche, but I'm all about getting up early to hustle. I'm usually up at around 4 am and get 3-4 hours of studying or business work done before I go to my day job.
My wife and I have finally established some good patterns and weekly rhythms for making sure we get time together, time with others, and take care of our health. We treat Saturdays as a Sabbath, which basically means we don't do any type of work (school, business, day job) and only spend time together.
This has been such a game-changer for our marriage and I highly recommend it to everyone.
9. What tools do you use and recommend to others to help manage your time, life and overall well-being while running a business?
I love tools that actually make my life easier and simple. I also prefer to use as few of tools as possible so that I can focus on getting work done and not re-learning different tools all the time.
I use:
Wunderlist for managing my to-do list

Gmail for email/calendar

Google drive for

everything
The best thing I can recommend people when it comes to managing their life and business is to track, document, and automate as much as possible! I create templates for emails, blog posts, and even will save whole paragraphs of text to adapt and re-purpose.
I've already done that in this interview! I keep a google doc of my bio's and introductions so that all I have to do is adapt it for each interview that I do.
10. What was one book, online article or another form of inspiration that guides you through your day-to-day work?
Business these days, especially any online venture is all about scale. I get the idea and it's good start to think about how your business can grow.
The key for me in my day job and business has been doing things that don't scale–an idea I was introduced to in that article by Paul Graham.
When you're small, you can do things that massive companies can't.
I personally email every new person on my email list. I write thank you notes to entrepreneurs who have helped me. I try to connect with fellow bloggers and people in the online community in a personal way.
In a world where everyone is trying to have the most impact with the least amount of effort–it stands out to put in the effort.
11. Tell us one way your lifestyle has changed since becoming an entrepreneur (or side-entrepreneur)?
The biggest shift for me has been how much more focused I am. When I wasn't trying to build a business, it was way too easy to get sidetracked and distracted.
I've found that having more to do has forced me to be significantly more productive with my time.
My wife and I still find time to relax and spend time together–but rather than spend 3 nights a week binging on Netflix, we aim for quality time. We cook together, have deep discussions, and talk about our dreams for our family.
12. What are 3 tips you have for others who are thinking about starting their own business?
Connect with people who do what you're doing.
This is by far my best tip. If you want to be successful, you need to rub shoulders with people who have done what you're doing. This past week alone I've talked with two guys who have built 7-figure blogs. These guys have given me an incredible amount of guidance and wisdom that has been tested and proven to work.
It's good to have mentors, but equally important to have peers. I chat all the time with Erik from TheMastermindWithin and Aaron from PersonalFinanceforBeginners. We support and encourage each other and talk strategy all the time.
Brainstorm and give it time.
It's great to move quickly when you have a new idea, but it's also fine to give ideas time to marinate. Every online entrepreneur has a ghost yard of domains they bought at Midnight when they couldn't sleep. Turns out not all of those late night ideas are winners or worth the time.
If you can't stop thinking about an idea for months on end–that's a good sign that you're passionate about it.
Have realistic expectations.
It's going to take time to grow your business and even then, you may never be successful. Hard words to hear, but having realistic expectations keeps you grounded. When you expect it to take 3-5 years to be successful, you'll be less likely to burn out 6 months in.
13. Think back to a time before you had your own business. What would you tell the "you" that you were back then?
This keeps popping up because it's what I needed most.
I would tell myself to "Be patient." I was in such a rush. I would've been far better off taking the slow and steady path.
14. Thank you so much for sharing your experience with us! Any parting thoughts?
Nothing more to add! I love talking about online business and am always down to talk strategy with anyone. Follow me on twitter @pfgeeks and let's help each other make money and change lives.
What do you think about Richmond's story? Do you also side hustle with no desire to leave your day job? Tell us in the comments below!
Entrepreneur Bio: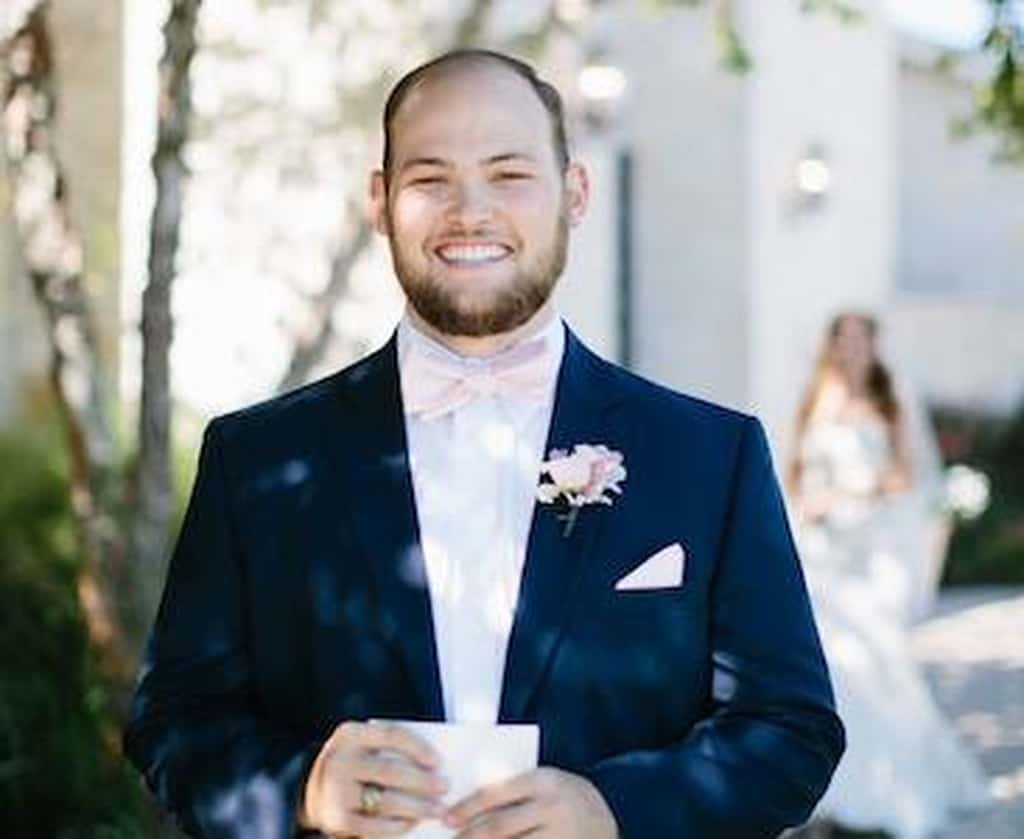 Hey, I'm Richmond!
I work full-time as a youth pastor and am currently pursuing a Masters in Theology at Dallas Theological Seminary. My wife and I are doing everything we can to plan for our financial future and I'm passionate about helping others do the same! I specialize in budgeting, investing for beginners, and helping married couples get on the same team with their finances.
I currently live in Houston, TX with my wife and pup! In my spare time, I love drinking good beer, powerlifting, and nerding out about all things money on my blog, PFGeeks.com. I also run another site called MealPrepify.com.
Read more entrepreneur stories:
More related content: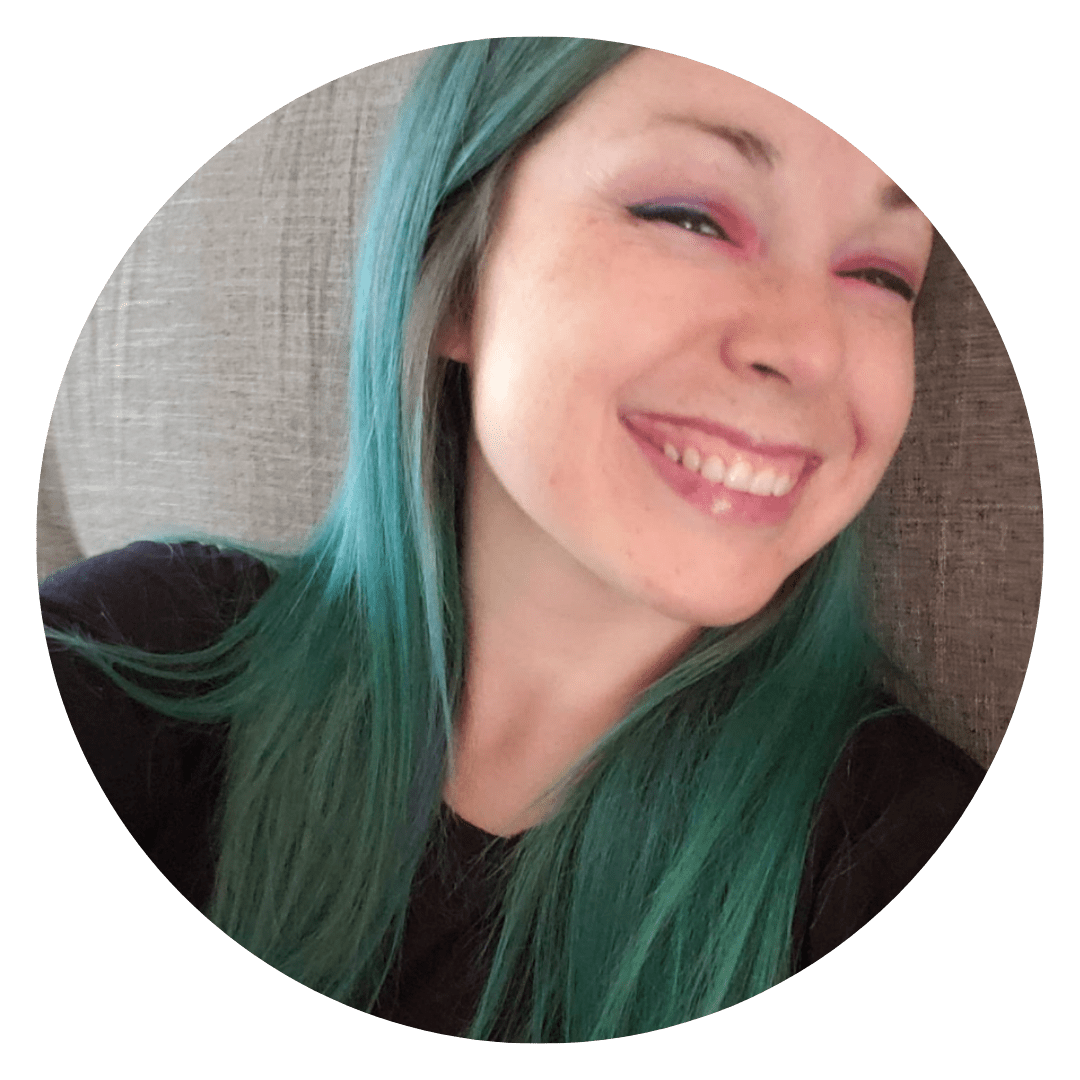 Daniella is the creator and author of iliketodabble.com. When their wife Alexandra and them aren't globetrotting or playing with their 7+ animals, they are dabbling and working towards a future of financial freedom.